The Importance of Oral Health Guidance & Dental Care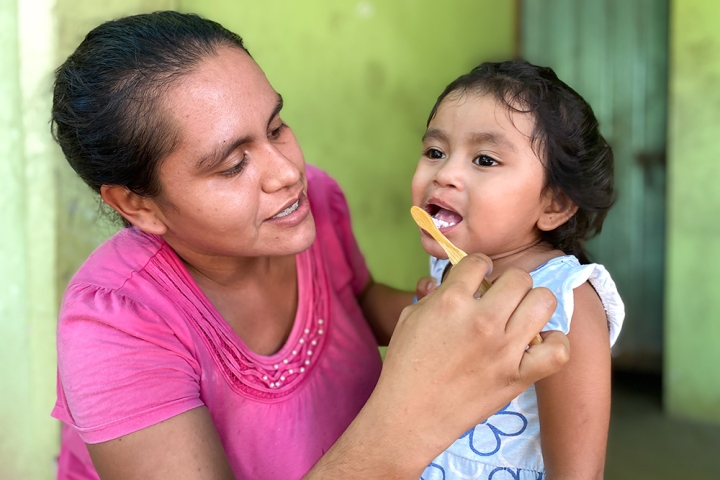 Children with clefts are more likely to experience poor oral health, including tooth decay, gum diseases, dental anomalies, and crooked teeth. And each of these problems is made exponentially worse by the marginalization and lack of access to general dental care so many of our patients suffer. Quality, specialized dental care is, therefore, an essential building block of successful cleft care. Without it, children with clefts may never know a happy, healthy smile, even after surgery.
A Partnership for Change
FDI World Dental Federation (FDI) and Smile Train, with support from Haleon, are joining forces to create guidelines for both oral health and non-oral health communities around the importance of preventative and comprehensive dental care for patients with clefts:
Download the guidelines today
For Oral Health Professionals
A cleft team is incomplete without an oral health professional. These resources are geared towards educating oral health professionals on the unique oral health needs of children with clefts.
For Non-Oral Health Professionals
Oral health impacts every area of health, especially when it comes to children with clefts. These resources for non-oral health professionals ensure that all cleft care professionals understand the role of oral health in comprehensive cleft care and how they can support oral health for optimal outcomes.
Supported by

Advocating for Cleft on the Oral Health Agenda
In May 2021, at the 74th World Health Assembly (WHA), Smile Train, FDI, and the International Association for Dental Research (IADR) advocated for the inclusion of cleft lip and palate in Resolution WHA 74.5, a historic resolution on Oral health.
Following the passage of the resolution, the World Health Organization drafted a global strategy on oral health, soliciting feedback from civil society and oral health stakeholders. FDI submitted a joint statement with feedback and recommendations for strengthening the implementation of the oral health resolution, including recognition of cleft lip and palate within the global burden of oral diseases, joining forces with Smile Train and more than 60 organizations who signed on in support of this feedback.
FDI ST Advocacy Guide
Smile Train will continue to advocate for cleft lip and palate as an essential focus area within international and national strategies to reduce the global burden of oral disease and advance Universal Health Coverage.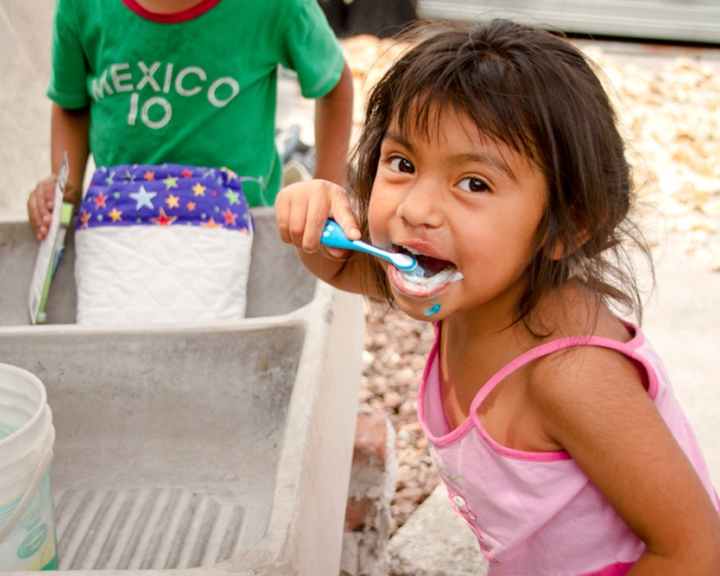 Oral health providers' contributions to quality outcomes in cleft care are immeasurable, yet widely misunderstood and underrated. Smile Train, FDI World Dental Federation, and Haleon's partnership to create comprehensive guidelines and training materials on cleft oral health are a tremendous contribution to the global cleft and dental communities. They will empower providers globally to ensure children and adults with clefts can achieve improved oral health via prevention and access to quality services.

- Dr. Peter Mossey, Smile Train Global Medical Advisory Board, FDI Cleft Oral Health Expert Panel Member & the Director, WHO Collaborating Centre, Dean & Clinical Professor of University of Dundee
Frequently Asked Questions
Does Smile Train offer Dental Care Grants to partners?
At the moment, no. The goal of the new Oral Health in Comprehensive Cleft Care Guidelines, and the upcoming education resources from FDI, Haleon, and Smile Train, is to set the foundation for this grant program in the near future. Please stay in touch with Smile Train to learn when these become available.
Can I volunteer to provide care around the world?
Smile Train is not a volunteer-based organization that organizes medical missions. We provide grants to local cleft teams so they can provide sustainable and comprehensive care on an ongoing basis to families in their communities. If you are based in a country where we support local partners, please find the closest partner to you and reach out directly to see if you can assist with providing cleft care.
What should I do if I meet a child with a cleft?
Please use the guidelines as a resource for providing local preventative and restorative care. Please also direct the family to the nearest Smile Train partner or write to info@smiletrain.org.
Additional Questions?
Contact us here.