Diversity, Equity, Inclusion, Belonging, & Accessibility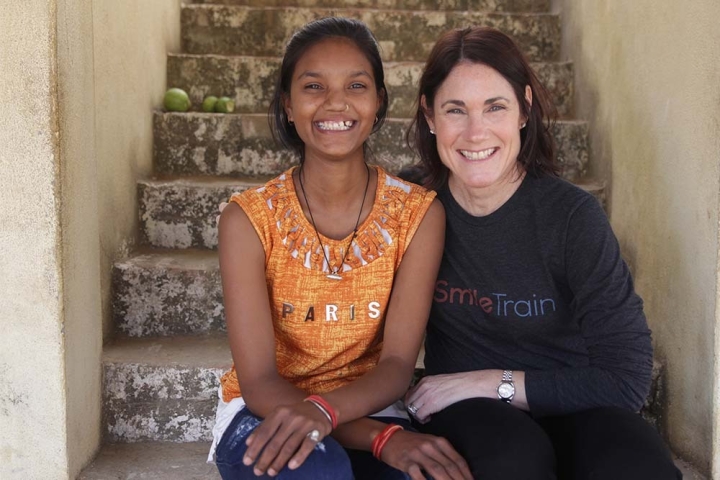 Unlike other organizational goals that may be finite, DEIBA is a continuous journey that will be ongoing for as long as the organization exists. As we reach new destinations in that journey, we will uncover lessons and opportunities for continued work and areas to be strengthened. Our continuing evolution will allow us to explore greater and greater depths and to grow as individuals and a team.
Message from the President & CEO
From our founding, diversity, equity, inclusion, belonging, and accessibility (DEIBA) have been at the heart of Smile Train's sustainable and local model of supporting surgery and other forms of essential care. We are proud of the diversity of our staff worldwide and across our extensive partner network that spans 70+ countries. Together we have worked tirelessly to provide over 1.5 million children with equitable access to the comprehensive cleft care they deserve. All of this would not be possible without the commitment of our most precious resource: our amazing Smile Train staff.
The same behaviors that make DEIBA efforts effective – leveraging diverse skills and perspectives, treating everyone with respect, and creating equitable opportunities for growth and development – are reflective of the core values on which Smile Train was founded in 1999. Actively and thoughtfully centering DEIBA principles in all that we do is not only the right thing to do; it is true to who we are and who we strive to be, and it makes Smile Train a stronger, more effective organization.
To fully realize our goal, Smile Train has adopted policies and practices to support these values, including directly involving staff across the organization in bringing these ideals to action. This informs how we do our work, how we operationalize DEIBA, and how we position ourselves to bolster talent management and the capacity of our workforce at Smile Train. This will also strengthen our sustainable model for delivering and providing accessibility to life-changing cleft care treatment to the most vulnerable on a global scale.
Our DEIBA work is a thoughtful and continuous journey. We celebrate the growth, successes, and learnings achieved to date and the many that lie ahead!
Sincerely,
Susie Schaefer
Smile Train DEIBA Initiatives
We believe that our differences make us stronger and drive our desire to be inclusive, respectful, and equitable to honor each other's right to be different.
At Smile Train, our team is the most important asset we have.
Our dedicated and passionate staff are central to driving and delivering our programs.
DEIBA Working Groups
All
Communications
Education in Action
Include All Voices
Representation in Leadership
The Communications Working Group collects regular updates from each DEIBA Working Group, sharing key news and achievements with the wider Smile Train team and external stakeholders to support transparency and accountability at every stage of the work.
The Education in Action Working Group strives to promote a shared organizational understanding of DEIBA and uplift employee voices and stories. Members facilitate understanding, respect, and appreciation of all cultures by educating Smile Train's team on the diverse cultures and backgrounds of our staff and those we serve around the globe.
The Include All Voices Working Group weaves DEIBA principles throughout Smile Train's organizational fabric by establishing foundational tools and norms to ensure that staff across the organization are involved, included, and heard.
The Representation in Leadership Working Group elevates critical discussions around increased representation within the organization, evaluates how these changes can be measured, and puts in place action plans to achieve these goals.