Terms of Use
Review Smile Train's Terms of Use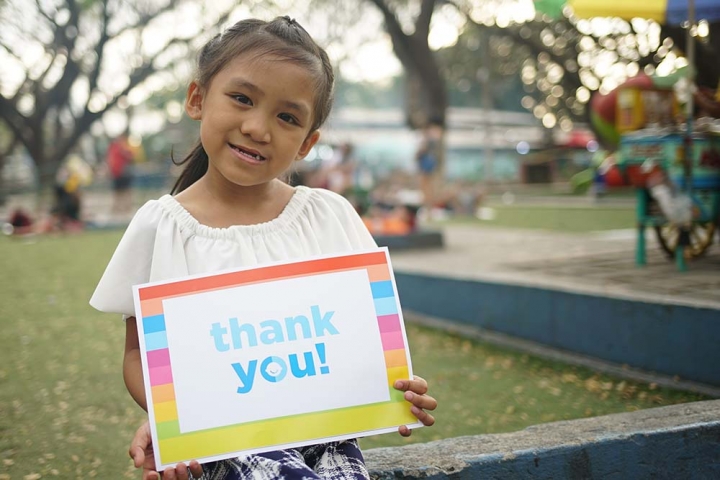 Welcome to our website ("Site") operated by Smile Train, Inc. (also referred to as "us," "we," and "our"). These terms of use ("Terms"), which include our Privacy Policy, govern your use of our Site and any services offered through our Site ("Services").
PLEASE READ THESE TERMS CAREFULLY BEFORE USING OUR SITE AND SERVICES. BY ACCESSING OUR SITE, YOU AGREE TO BE LEGALLY BOUND BY THESE TERMS, WITHOUT LIMITATION OR QUALIFICATION. We may modify these Terms at any time by posting a revised version on our Site or, if we determine appropriate, by sending you an email or other notice. Please review these Terms from time to time because your continued use of our Site after modified Terms have been posted indicates your consent to the modified Terms.
1. Site Content. Smile Train provides users with access to an extensive amount of resources ("Content") on our Site. Unless otherwise indicated, all Content on our Site (including text, graphics, logos, button icons, audio clips, writings, images, and photographs) is copyrighted by and proprietary to Smile Train and its licensors. You may use our Content only as expressly permitted in these Terms or as otherwise approved in writing by Smile Train.
2. Use of Content. You may print or download one copy of Content for your personal and noncommercial use on the condition that: (i) you do not copy, distribute, or otherwise use the Content in any media; and (ii) you do not alter the Content or any proprietary notices. You may not otherwise use in any manner Content, in whole or in part, without Smile Train's prior written consent. You may not use any automated or manual device or method to "scrape" or otherwise obtain our Content or any user data.
3. Use of Our Site and Services. You agree to use our Site only for lawful purposes and in a manner that does not infringe the rights or restrict the use and enjoyment of our Site by any third party. Some of our Services may permit you to upload content (e.g., data, questions, comments, suggestions, or the like), which will be treated as non-confidential and non-proprietary information. If you choose to create a fundraising page, you must create log-in information as described on the Site. Additional terms and conditions may apply to certain activities on our Site, such as making a donation to Smile Train. We assume no responsibility or liability for the timeliness, deletion, mis-delivery or failure to store any user communications or personalization data or settings. All such risks are borne solely by you. When you upload or otherwise send user content through our Services you grant Smile Train a worldwide, nonexclusive, irrevocable, perpetual, royalty-free, sublicenseable right to reproduce, distribute, create derivative works of, publicly display and perform the user content in all media now known or later developed. Smile Train reserves the right to remove any user content and communications from our Site in its discretion at any time without notice. You warrant that you have the right to include (and grant to Smile Train the above license to) any third-party materials and all individuals' names, likenesses, and voices that you include in any user content.
4. Conduct on the Site. You may use the Site and our Services on the condition that you do not: (i) transmit any software or other materials that contain any virus, worm, time bomb, Trojan horse, or other harmful or disruptive component or otherwise interfere with operation of the Site; (ii) use the Site for any unlawful purpose or otherwise violate any applicable laws, rules, or regulations; (iii) upload any content or information that is unlawful, fraudulent, threatening, harassing, abusive, libelous, defamatory, obscene, or otherwise objectionable or that infringes on our or any third party's intellectual property or other rights; (iv) upload any content without authorization to do so; or (v) upload any spam, advertisements, solicitations, chain letters, or other unsolicited commercial communication.
5. Copyright Agent. Smile Train respects the intellectual property of others and requests that individuals who use our Site also respect them. If you believe that your work has been copied in a manner that constitutes copyright infringement, please contact our designated copyright agent, in writing, at:
By email: aochs@smiletrain.org
By mail: Smile Train, Inc. 633 Third Ave., 9th Floor, New York, NY 10017 USA, Attn: Legal Department, Copyright Compliance Manager
Please notify our designated copyright agent with the following information:
a physical or electronic signature of the owner of the copyright or a person authorized to act on the owner's behalf;
identification of the copyrighted work that you claim has been infringed;
identification of the material that you claim is infringing and information reasonably sufficient to permit Smile Train to locate the material (for example, by providing a URL to the material);
your name, address, telephone, number, email address and other information sufficient to permit us to contact you;
a statement that you have a good-faith belief that the disputed use is not authorized by the copyright owner, its agent, or the law; and
a statement that the information in your notice is accurate, and a statement, made under penalty of perjury, that you are the copyright owner or are authorized to act on the copyright owner's behalf.
6. Requesting Permission to Use Content. To request permission to otherwise use Content from our Site or from other Smile Train printed materials, please send your request to info@smiletrain.org. When submitting a request, please provide the following:
Information about the exact Smile Train material you propose to use or copy, including, as available, the title of the document, page numbers, section titles, and copyright dates; for Content from our Site, include the web address (URL) and, if possible, attach a copy of the specific Content you wish to use;
Provide an explanation of how you wish to use or distribute (including channels of distribution) the Content or other material and whether you wish to sell or charge for reprinted materials;
Provide a description of your organization or business and its activities; and
Provide contact information, including fax number, email address, and/or mailing address.
Smile Train reserves the right in its discretion whether to grant permission. Smile Train may grant permission to use portions of its materials if the material will be reproduced for educational purposes, and if the material will not be used for commercial or for-profit activities.
7. Trademarks: Our name and our trademarks and service marks, including "Smile Train," the "Smile Train logo," and "Changing The World One Smile At A Time," which are registered service marks, and other indicia of source are owned by Smile Train (collectively, "Our Trademarks"). You may use Our Trademarks only as expressly permitted by Smile Train.
8. Medical Disclaimer: SMILE TRAIN DOES NOT PROVIDE MEDICAL SERVICES OR ADVICE AND DOES NOT GUARANTEE FINANCIAL SUPPORT FOR ANY REQUIRED MEDICAL SERVICES. YOU ACKNOWLEDGE THAT THE INFORMATION ON THE WEBSITE IS PROVIDED "AS IS" AND "AS AVAILABLE" FOR GENERAL INFORMATION AND EDUCATIONAL PURPOSES ONLY. NO INFORMATION ON OUR SITE OR IN OTHER MATERIALS IS INTENDED AS MEDICAL ADVICE, AND SHOULD NOT BE RELIED UPON AS A SUBSTITUTE FOR CONSULTATIONS WITH QUALIFIED HEALTH PROFESSIONALS WHO ARE FAMILIAR WITH YOUR OR YOUR CHILD'S INDIVIDUAL MEDICAL NEEDS. ALWAYS SEEK THE ADVICE OF YOUR PHYSICIAN OR OTHER QUALIFIED HEALTH PROFESSIONAL WITH ANY QUESTIONS YOU MAY HAVE REGARDING YOUR OR YOUR CHILD'S MEDICAL CONDITION.
9. No Warranties; Disclaimer: OUR SITE, SERVICES, AND CONTENT ARE MADE AVAILABLE FOR YOUR USE ON AN "AS IS" AND "AS AVAILABLE" BASIS, WITHOUT ANY REPRESENTATIONS OR WARRANTIES OF ANY KIND, EXPRESS OR IMPLIED, INCLUDING ANY WARRANTIES OF TITLE OR NON-INFRINGEMENT, IMPLIED WARRANTIES OF MERCHANTABILITY OR FITNESS FOR A PARTICULAR PURPOSE (EVEN IF THE PURPOSE HAS BEEN DISCLOSED), WARRANTIES ARISING BY COURSE OF DEALING OR CUSTOM OF TRADE OR OTHERWISE. WE MAKE NO REPRESENTATION OR WARRANTY THAT: (A) OUR SITE, SERVICES, OR CONTENT WILL BE ACCURATE, COMPLETE, APPROPRIATE, RELIABLE OR TIMELY; (B) OUR SITE, SERVICES, OR CONTENT WILL MEET YOUR REQUIREMENTS; OR (C) YOUR ACCESS TO AND USE OF OUR SITE, SERVICES, OR CONTENT WILL BE UNINTERRUPTED OR ERROR-FREE, FREE OF VIRUSES, MALICIOUS CODE OR OTHER HARMFUL COMPONENTS OR OTHERWISE SECURE. IF YOU RELY ON OUR SITE, SERVICES OR CONTENT YOU DO SO ENTIRELY AT YOUR OWN RISK. SOME JURISDICTIONS DO NOT ALLOW THE EXCLUSION OF CERTAIN WARRANTIES. ACCORDINGLY, SOME OF THE ABOVE EXCLUSIONS MAY NOT APPLY TO YOU.
10. Third Party Sites: Our Site may contain references or links to third-party web sites, web pages, materials, information and resources (collectively, "Third-Party Sites") solely as a convenience to our users. We do not control, are not responsible or liable for, and do not endorse any Third-Party Site. You: (i) should review the terms of use and privacy policies that govern any Third-Party Site and make your own independent judgment regarding your use of any Third-Party Site; and (ii) acknowledge you are solely responsible for any consequence of your use of any Third Party Site.
11. Limitation of Liability: TERMINATING YOUR USE OF OUR SITE IS YOUR SOLE RIGHT AND EXCLUSIVE REMEDY FOR ANY CLAIMS OR CAUSE OF ACTION ARISING FROM USE OF OUR SITE, SERVICES, OR CONTENT AND YOU AGREE THIS LIMITED REMEDY IS PART OF THE BARGAIN BETWEEN YOU AND SMILE TRAIN. UNDER NO CIRCUMSTANCES WILL SMILE TRAIN, ITS VENDORS, LICENSEES, LICENSORS, AGENTS, EMPLOYEES, OFFICERS, DIRECTORS OR VOLUNTEERS BE LIABLE FOR ANY INDIRECT, INCIDENTAL, CONSEQUENTIAL, SPECIAL, PUNITIVE OR EXEMPLARY DAMAGES ARISING OUT OF OR IN CONNECTION WITH THESE TERMS OR YOUR USE OF OUR SITE, SERVICES, OR CONTENT, WHETHER BASED ON CONTRACT, TORT (STRICT LIABILITY OR OTHERWISE), INCLUDING LOSS OF VALUE, LOSS OF USE, LOST ANTICIPATED PROFITS, LOSS OF DATA OR INFORMATION OF ANY KIND OR LOSS OF GOODWILL OR OPPORTUNITY, EVEN IF ADVISED OF THE POSSIBILITY OF SUCH LOSS OR DAMAGES. IF, NOTWITHSTANDING THESE TERMS, SMILE TRAIN IS HELD LIABLE TO YOU FOR ANY DAMAGE OR LOSS IN CONNECTION WITH YOUR USE OF OUR SITE, SERVICES, OR CONTENT, YOU AGREE THAT SMILE TRAIN'S AGGREGATE LIABILITY WILL IN NO EVENT EXCEED $US100. SOME JURISDICTIONS DO NOT ALLOW LIMITATIONS OF LIABILITY, SO THE FOREGOING LIMITATION MAY NOT APPLY TO YOU.
12. Indemnification: You agree to indemnify, defend (if Smile Train requests) and hold harmless Smile Train, its vendors, licensees, licensors, agents, employees, officers, directors, partners, and volunteers (the "Indemnitees") from and against any and all losses, damages, liabilities, fees and costs, including attorneys' fees and court costs, which may be incurred by any Indemnitee in connection with your breach or alleged breach of these Terms or your use of the Site, Services, or Content. You may not settle or compromise any claim that would affect any Indemnitee's rights or legally obligate any Indemnitee without the Indemnitee's prior written approval in each case. Smile Train reserves the right to control the defense (with its own counsel) of any indemnified claim.
13. Jurisdiction; General: Our Site is controlled by Smile Train, which is headquartered in the State of New York, United States of America, and can be accessed from all fifty states as well as from other countries and locations around the world. As each of these locations may have laws that differ from those of New York, by accessing this Site you agree that the laws of the State of New York, without regard to its conflicts of law principles, will apply to all matters arising from or relating to use of our Site, Services, and Content. You also irrevocably: (i) submit to the exclusive personal jurisdiction and venue of the courts located in the State and County of New York with respect to all such matters; and (ii) waive any objection to the venue of those courts based on an inconvenient forum or other reasons. Smile Train makes no representation that our Site, Services, or Content are appropriate or available for use outside the United States. You are responsible for complying with all local laws concerning your access of our Site, Services, and Content. You are solely responsible and liable for accessing our Site from locations where doing so would be illegal or prohibited. If you attempt to access our Site from certain locations, we may instruct you to access an affiliate Site originating from or nearer your location. Smile Train's delay in enforcing these Terms will not be considered a waiver or limitation of any of its rights or remedies. If Smile Train determines or suspects that you have violated these Terms, Smile Train may disclose any information we have about you if we determine in good faith it is necessary or appropriate in connection with any investigation or complaint regarding your use of our Site. The term "including" is illustrative and means "including, but not limited to." If any provision of these Terms is held by a court to be unenforceable, that provision will be modified to the extent necessary to make it enforceable or, if that is not possible, it will be deleted and the remaining Terms will be enforceable to the full extent permitted by law. These Terms constitute the entire agreement between you and Smile Train with regard to your use of our Site, Services, and Content.
14. Questions: If you have any questions about these Terms or our Site, please contact us at info@smiletrain.org.
Last Updated: January 9, 2019