Frequently Asked Questions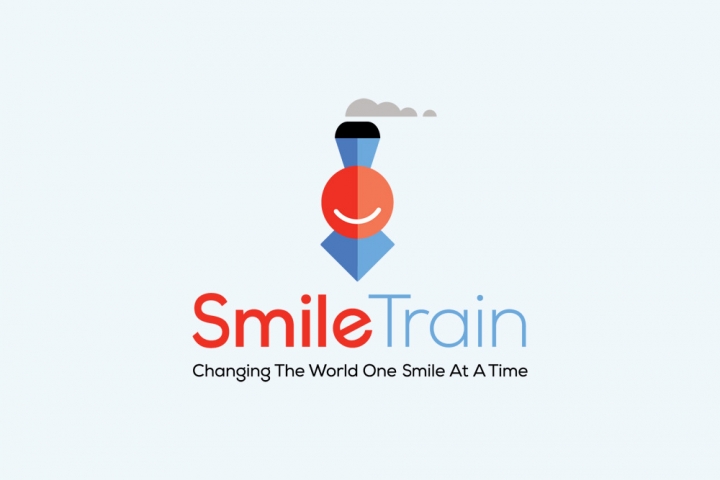 ---
About Smile Train
What is Smile Train's name exchange policy?

From time to time, Smile Train exchanges donor names with other reputable charities. If you do not wish to receive these mailings, or if you would like to change the frequency or types of communications you receive from us, simply write to us at: Smile Train, PO Box 96231, Washington, DC 20090-6231 or email us at: info@smiletrain.org.
What is Smile Train's vision?

You can read Smile Train's vision, here.
Is Smile Train different from other cleft organizations?

Smile Train is the largest cleft-focused global NGO with a sustainable model of treatment through empowering local medical professionals. Since our founding in 1999, Smile Train has supported more cleft surgeries than all other global charities combined. The traditional mission model of flying doctors in for short-term treatment programs is NOT cost effective or sustainable. Smile Train has always championed partnering directly with local hospitals to strengthen health systems and empower local medical professionals to offer surgical services and comprehensive cleft care to children in their own communities. Supporting Smile Train gives a child access to a full range of cleft treatment services they would otherwise never receive and ultimately the opportunity for a better quality of life.
When was Smile Train started?

Smile Train was founded in 1999. Since then, Smile Train has grown into the world's leading cleft charity, helping more than 1,500,000 desperately poor children with clefts, training thousands of medical professionals and establishing hundreds of programs in the world's poorest countries.
---
About Donating
How do I obtain a copy of your Annual Report or 990?

It 's easy. You can download our Annual Report or 990 from our "Financials" page.
Can I become a monthly donor?

You can visit our "Monthly Giving" page here.
Do you accept donations via PayPal?

YES! If you'd like to make a donation using PayPal, please select it as your method of payment on our donation page.
Can I donate my car to Smile Train?

For vehicle donations to Smile Train, please visit Donating​ Is Easy.
How do I make a donation in someone 's honor or memory?

Visit our donation form and select "Yes" for the tribute or memorial gift option.
How do I apply for a Matching Gift donation?

Visit our "Matching Gifts" page. You can use the search tool to find out if your employer participates in a Matching Program. You can also contact your own HR department to find the rules and related forms required to participate.
How can I update or cancel my monthly donation?

To update your monthly donation or to receive a receipt for your donations, you can call our donor services team Mon.- Fri. 9am -5pm EST at 800-932-9541. If you have any questions, please contact us at info@smiletrain.org.
What percentage of my donation will go to overhead?

Our goal is to be the most well-managed and cost-efficient charity in the world. To view a percentage breakdown of our total expenses, please visit our "Financials" page.
How do I wire funds directly to Smile Train?

Please call us at 800.932.9541.
What information do I need to include in my will, retirement plan or life insurance policy?

Your attorney or agent will need the following information:
Official Organization Name: Smile Train, Inc.
Address: 633 Third Avenue, 9th Floor, New York, NY 10017
Phone: 212.689.9199, Fax: 212.689.9299
Smile Train is a 501(c)(3) non-profit organization registered with the Federal government and within each State and was incorporated in 1999.
Federal Tax ID #: 13-3661416.
Will I receive a tax receipt for my donation and how long will it take?

If you make your donation online, you will receive a receipt via email immediately after your donation. If you make your donation over the phone or through the mail, as long as you provide an address with your donation, we 'll send you a tax receipt. Tax receipts are generated daily and depending on your location the receipt can take anywhere from 7-10 days from the deposit/processing date to be received. Please call 800.932.9541 if you would like an additional tax receipt.
What is Smile Train 's Federal Tax ID number?

US Tax ID #: 13-3661416
UK registered charity #: 1114748.
Is a donation to Smile Train tax deductible?

We are a 501 (c) (3) charity and 100% of all donations to Smile Train are tax deductible in accordance with the IRS regulations.
Is Smile Train a registered charity?

Smile Train is registered with the federal government and with every state in the US where it is required. The Smile Train UK is a registered charity in the UK.
Why does Smile Train have multiple addresses in the US?

Our physical office is in New York City, New York. We use a mail service in Washington, D.C. where the majority of our donations are received and processed.
Where is Smile Train located?

Our World Headquarters is located at 633 Third Avenue, 9th Floor, New York, NY 10017.
Where do I mail donations?

Smile Train, PO Box 96231, Washington, DC 20090-6231
How do I make out my check?

Checks or money orders should be made out to Smile Train.
Do I have to donate the entire $250?

We are grateful for all donations, no matter what amount and we promise to use them to help the world 's poorest children.
Can I visit your office?

We always welcome visitors to our New York office. If you will be in the NY area and would like to stop by, simply notify us in advance by calling 800.932.9541.
What does it cost to provide Smile Train surgery?

For as little as $250 you can provide free surgery that will change a child 's life forever.
Does Smile Train participate in the Combined Federal Campaign?

A: Yes, our registered CFC number is 10284

Additional information: https://givecfc.org/
---
About Fundraising and Volunteering
Is Smile Train on Facebook or any other social networking sites?

Yes! We're on most popular social networking sites, such as:

Facebook, and you can mention us in tweets by typing @SmileTrain.
Can I create a personal fundraising page through the Smile Train website?

Completely customizable fundraising pages are hosted on our website. You can upload pictures, descriptions of your fundraiser, see who donated to your fundraiser, post comments and updates, set up a personalized URL to link to your blog or Social Networking web site. To create your customizable online fundraising page, visit our "Community Fundraising" page here, and you will be guided through the process.
Does Smile Train need volunteers?

We would love to involve you as a volunteer so you can hold a special fundraiser for us. We will send you a fundraising kit and give you advice and tips along the way. Whether it is sending an email to all your friends, introducing us to your employer or clients, or hosting a fundraiser, any and all help you can give us is greatly appreciated. To request a fundraising kit, email info@smiletrain.org.
---
Programs
What follow-up services does Smile Train provide?

When Smile Train was founded we were only able to offer the initial surgery, but as we have expanded and our resources have grown, we are very happy to be able to provide not only free follow-up surgeries, but also speech therapy at a number of our partner hospitals as well as orthodontics programs. As the children get older, they sometimes need follow-up surgery as their bodies and mouths develop and therefore we do provide free surgery for the children that have already been through our programs.
How does Smile Train keep track of the surgeries that are performed?

We use all kinds of proprietary technology to save money and do things faster, cheaper and smarter. Instead of mailing patient charts all over the world we built a digital patient database called Smile Train Express that's on the Web. Our partners upload all of their patient records to us via the Web, which not only saves millions in shipping, handling and storage costs, but also allows us to review and monitor the quality of their work.
What is Smile Train doing to prevent clefts?

Many of the experts in the cleft world are actively investigating etiology and prevention of cleft. We support their work and hope one day they will find a solution. For now, we know there are many factors, including genetics, family history, environment and nutrition which may increase or decrease the likelihood of cleft lip/palate. A few studies have found a potential link between folic acid and cleft lip and/or palate, whereas others have found no correlation. What we do know is that folic acid plays a critical role in embryonic development, before and after conception. Clefts develop very early in the first trimester, and many women may not even know they are pregnant when the cleft is formed, making early intervention difficult. While Smile Train does not have a folic acid distribution program, we work to raise awareness about cleft and treat cleft through surgery and ancillary treatment such as speech therapy and orthodontic treatment.
Does Smile Train help children with clefts in America?

While Smile Train mainly provides support for cleft programs in the developing world, the cleft treatment needs and challenges faced by the Native American population within the U.S. are very similar to the realities seen in many developing countries. As a result, Smile Train also supports programs to help the Native American population within the U.S. Additionally, Smile Train has provided grants to a number of cleft teams in the U.S. in support of their comprehensive cleft care programs.
---
About Clefts
Why does Smile Train focus on clefts?

Instead of doing a little bit of this and a little bit of that, like many charities, Smile Train decided to choose one specific problem that affects children and try to solve it.
We chose clefts because:

By focusing on clefts, we can be much more effective and productive - we work with many cleft surgeons, hospitals, charities, research programs and educational institutions around the world.
Clefts are a significant problem affecting the lives of millions of very poor children.
The cure for clefts has already been found: a simple surgery that can cost as little as $250 and can take as little as 45 minutes.
The impact of cleft surgery is dramatic, immediate and permanent! This is one of the best low-cost, high impact interventions in the world - a true modern day medical miracle that changes a child's life forever
Once a cleft is treated, it never comes back!
Do only developing countries have a problem with clefts?

Babies are born with clefts everywhere in the world including the US, but you seldom see untreated clefts in the US and Europe because they are treated soon after birth. Clefts are usually NOT treated in developing countries because most of the families are too poor to afford surgery and the government will not provide free surgery.
What is a cleft?

A cleft occurs when certain body parts and structures do not fuse together during fetal development. Clefts can involve the lip and/or the roof of the mouth (which is made up of both hard and soft palate). Clefts are a common birth difference with an estimated 200,000+ new babies with clefts born every year globally. The vast majority of these children will never receive the reconstructive surgery they need and will live their entire lives with untreated clefts. This is often due to poverty, limited awareness and lack of medical resources, but Smile Train is working 365 days a year to help these children in need.
---
About the Children
Why doesn't Smile Train always show after surgery photos in ads?

We test the results of all our advertising and our research and analysis demonstrates that advertisements that include only before photos significantly increases the amount of money we raise to help these children.
Can I get the contact information for a child I saw in one of your marketing materials?

Smile Train does not release contact information for the children that we help to maintain their privacy and uphold their patient confidentiality.
Can I restrict my donation to help the specific child I saw in your advertisement or direct mail?

At the present time it is not possible for us to restrict individual donations for specific children. What we can promise you is that we will use your donation to help a child in need who would otherwise never be helped. Your support will have a very dramatic,
immediate and permanent impact on their life.
Can I receive a picture of the specific child I have helped?

A few months after your donation we will send you a picture and a story of a child we were able to help following your donation. Hopefully you can display the picture in your home as a happy reminder that there is a child smiling today thanks to you.
Can I restrict my gift to either a boy or a girl?

In order to provide as many surgeries as quickly as possible, Smile Train helps every child that comes to us, regardless of sex. We are unable to restrict donations to a specific gender.
Can I restrict my gift to a certain country?

In order to provide as many surgeries as quickly as possible, Smile Train suggests that all donations be unrestricted. However; if restricting your gift to a specific country is important to you, please contact us at 800.932.9541 and we will do our best to accommodate your request.