Smile Train's DEIBA Vision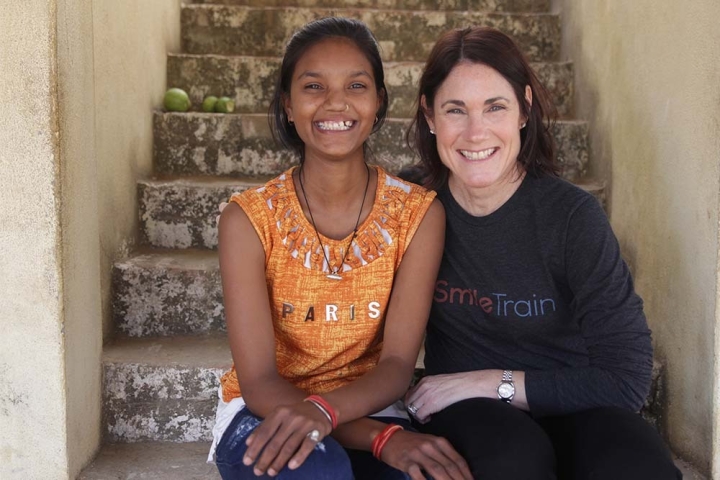 We believe that our differences make us stronger and drive our desire to be inclusive, respectful, and equitable to honor each other's right to be different. We know that our global reach and incredibly talented staff have helped Smile Train to flourish, and we aim to align our global values more closely with our internal growth. Our commitment to DEIBA does not mean that we will agree on everything, nor does it mean that those who do not agree cannot be part of our journey. Cultivating a culture of compassion is about seeing the world from someone else's perspective – it's empathy plus action. In this respect, empathy is ultimately about connection. It is about recognizing others' humanity, understanding, giving space to others' emotions, and challenging ourselves to be present. To achieve our goal of building a world where all persons with cleft have access to cleft care treatment and equal opportunities – regardless of ethnicity, gender identity, ability, or economic status – and to support our staff personally and professionally to be the best and truest version of themselves, we aim to increase diversity, equity, inclusion, belonging, and accessibility.
Diversity encompasses all the many differences that make us unique. This includes characteristics such as ability (physical and mental), age, color, ethnicity, family or marital status, gender identity or expression, language, national origin, political affiliation, race, religion, sexual orientation, socio-economic status, and others.
Equity is the commitment to fair treatment, access, and opportunity for all, no matter where they live, such that no individuals are at a disadvantage because of their identities, and such that everyone has access to the resources they need to succeed.
Inclusion is fostering a culture that celebrates the differences of our colleagues, partners, vendors, and most importantly our beneficiaries and the global cleft communities in the 70+ countries we serve. This ensures that each individual feels valued, supported, and welcomed at Smile Train.
Belonging is the feeling that one can engage their truest self. Smile Train strives to make sure that all of our staff and partners feel accepted for who they are and supported in their contributions to the global cleft community.
Accessibility is ensuring that Smile Train's services and facilities are designed to meet the needs of everyone, especially people with disabilities. Smile Train is committed to providing accommodations for staff so that anyone can be a top performer, regardless of ability.
We believe EVERYONE at Smile Train plays a vital role in advancing diversity, equity, inclusion, belonging, and accessibility across the organization, from our extraordinary staff to the partner network that makes our work possible, to the children, families, and communities affected by cleft around the world that we serve. As a starting point to ensure our continued commitment, Smile Train has established several staff-led groups who are leading the work to think critically about how we can live our DEIBA values day-to-day and foster equity and a sense of belonging among our staff, patients, and partners.
This road is a long one, and we are committed to walking it together.