Values, Cultures, & Norms at Smile Train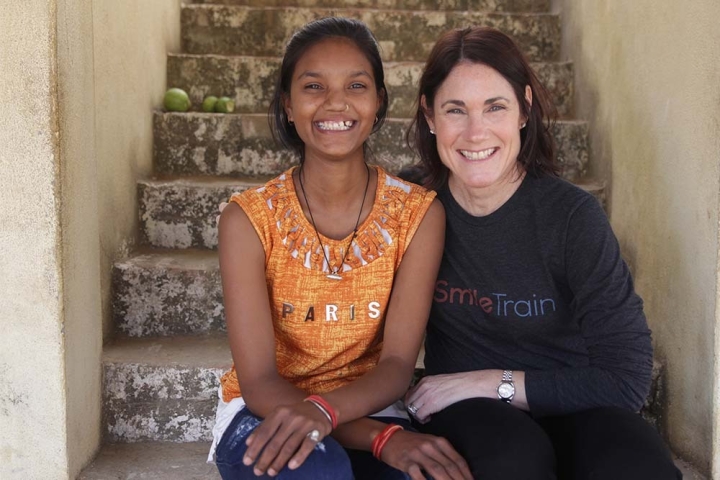 At Smile Train, our team is the most important asset we have. The collective sum of the individual differences, life experiences, knowledge, innovation, self-expression, unique capabilities, and talents that our employees invest in their work represents a significant part of not only our culture and reputation but Smile Train's achievements as well.
We embrace and encourage our employees' differences. By fostering a diverse and inclusive environment that models the impact we hope to create for the global cleft community, we believe we will be more effective in ensuring that every person born with a cleft has access to the care they deserve.
Smile Train stands firmly in our core values:
Smile Train ensures dignity and respect for all individuals, inclusive of staff, partners, and beneficiaries.
Diverse backgrounds and personal characteristics of employees bring different perspectives and experiences that enrich our workplace and help us better achieve Smile Train's vision.
Diversity in the workplace is vital to this organization's ongoing success and we are committed to ensuring that it will be a part of our everyday business and our strategic planning.
Expanding DEIBA is necessary across the entire Smile Train team, including senior leadership, medical/research advisory boards and/or councils, trustees, and boards of directors.
We are committed to attracting, retaining, and investing in a diverse and global staff. To achieve this Smile Train will:
Activate Diversity
When it comes to DEIBA at Smile Train, we recognize that language, challenges, norms, and solutions shift based on context, culture, and climate. We are very proud to have a core service model that hires locally and elevates the talents and experiences of our staff and medical partners all over the world. We continue to work with our staff, partners, and international medical advisory boards to decrease disparities in global health and ensure the people closest to an issue are able to advocate for their own solutions.
Elevate Equity
Smile Train's focus is to have a diverse and inclusive workforce. Smile Train has evolved hiring and recruitment policies to ensure DEIBA is a priority when reaching out to and bringing on new members of the Smile Train team.
Smile Train endeavors to target candidates from diverse backgrounds utilizing tools and platforms to reach underrepresented talent.
Smile Train works to limit bias in the recruitment process, ensuring all candidates experience near identical questioning.
Smile Train completes a blind review of any written materials submitted as part of an official recruitment process (outside of standard application materials, such as a cover letter or writing sample).
Lead Inclusively
Smile Train aims to create and sustain an environment that supports direction, alignment, and commitment to our values from everyone at Smile Train. To help achieve this, Smile Train regularly assesses employee satisfaction and collect feedback via robust staff surveys.
 
Foster Belonging
Smile Train works to ensure that people are encouraged to bring their whole selves to work. Smile Train offers mental health, career development, and staff mentorship via our STEP program. Smile Train works to create as many opportunities as possible for Smile Train team members to share their culture with others in both private and public settings, and to be supported in their contributions in the workplace.
Access Success
Accessibility is a cornerstone of our work and vital to our vision of creating a world where everyone has access to safe, high-quality comprehensive cleft care and is able to live a full and healthy life. Smile Train is committed to making sure our employees are also able to work to the best of their ability, whatever that ability may be.
Smile Train offers free and comprehensive healthcare to all US staff and reasonable accommodation for any staff with disabilities.
Smile Train offers a hybrid work model for team members in the New York area and remote opportunities in other regions.