Athletes Lead Sports Camp for Smile Train Patients in Colombia
We all smile and sweat in the same language
This past June, a two-time Super Bowl champion pass rusher, a current NFL running back, and one of Instagram's most popular fitness influencers teamed up to run an exclusive clinic in scenic Medellín, Colombia. The price of admission? Only a smile.
At Smile Train sports camp, local young people with clefts ages nine to 18 received a once-in-a-lifetime opportunity to sweat and smile alongside three of Smile Train's most athletic Ambassadors: former New York Giant and current Smile Train board member Mathias Kiwanuka, Indianapolis Colts running back Kenyan Drake, and wellness, fitness, and nutrition expert Jennifer Jacobs, for a full-day sports camp.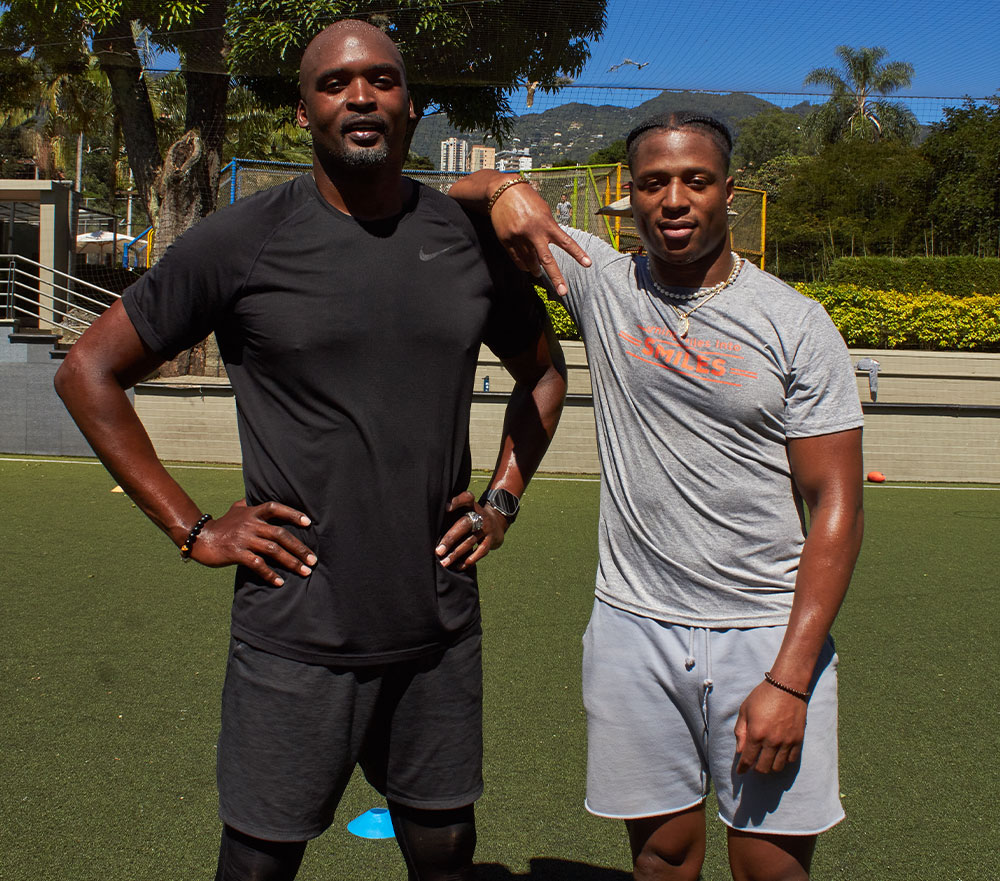 The games began with an opening ceremony led by Camila Osorio, a pediatric psychologist at Clinicas Noel, Smile Train's partner in Medellín, who stressed to the patients and their parents the importance of sports, exercise, and healthy habits for building character and confidence.
"Confidence" seemed to be in short supply around the circle as Camila spoke. Most of the children had never met each other before. Having all grown up with clefts, many were more used to being laughed off soccer fields than being welcomed onto them. And, friendly as they were, it was intimidating to stand before these big, buff Americans.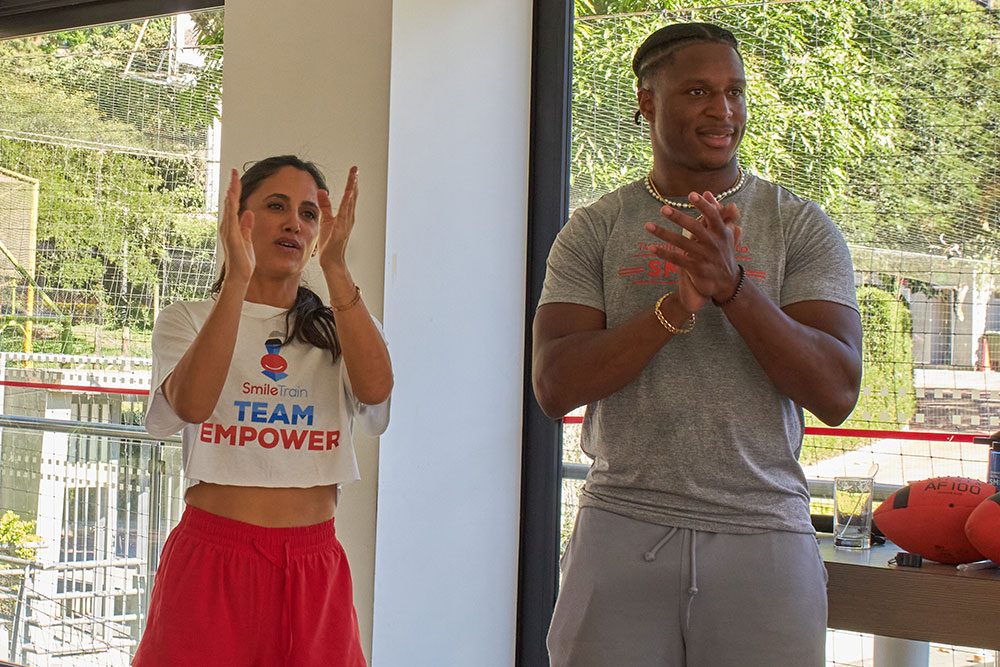 Max Effort, Max Opportunity
But the Ambassadors know nothing dissolves barriers like a little sweat. After some quick introductions, they helped the group stretch their bodies and comfort zones with warm-ups and ice breakers.
Then it was game time: a rotation of five 15-minute circuits each led by a different Ambassador.
Jennifer gave the patients leg resistance bands and led them in one of her famous workouts.
Kenyan and Mathias each led drills to teach these fútbol-mad Colombians a thing or two about American football.
"When you talk to these children [at sports camp] they are generally light years ahead in terms of what they can handle, what they're able to endure, because they've gone through something difficult at the very beginning of their lives. They are amazing and they give max effort to everything. So we wanted to give them an opportunity to start focusing on themselves and being successful while having some fun in the process."

- Mathias Kiwanuka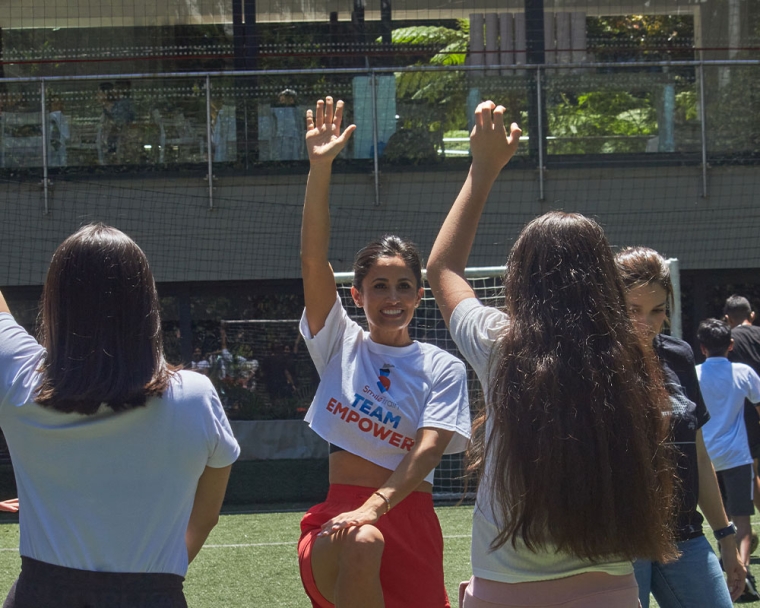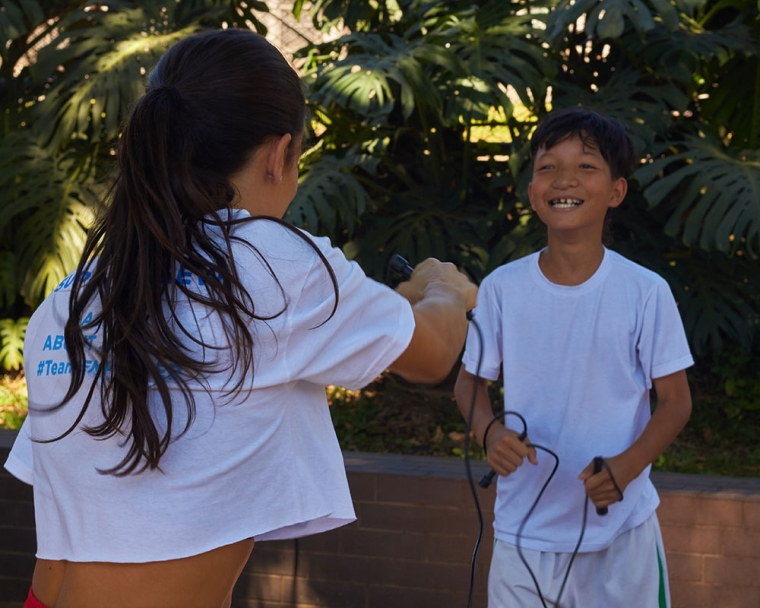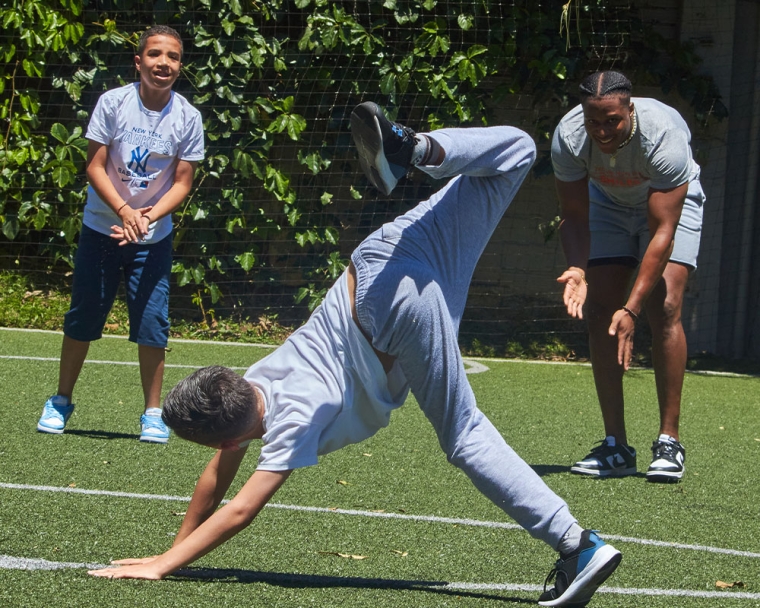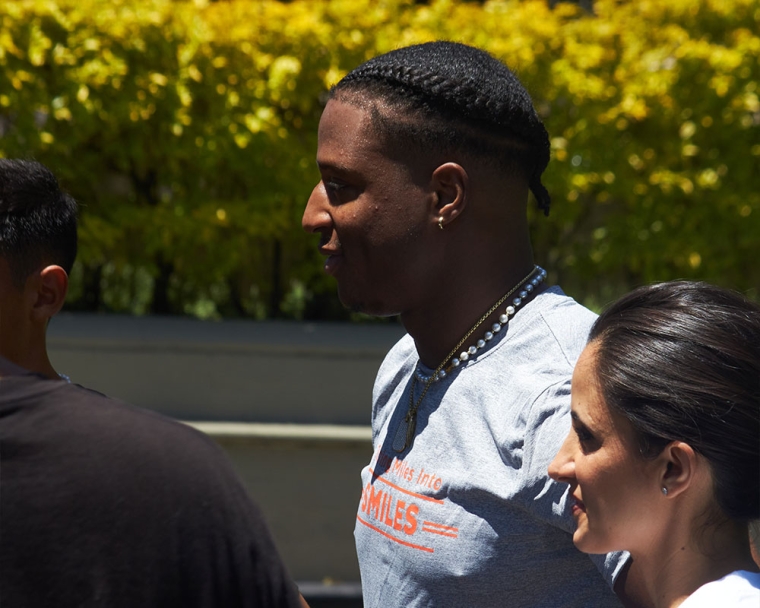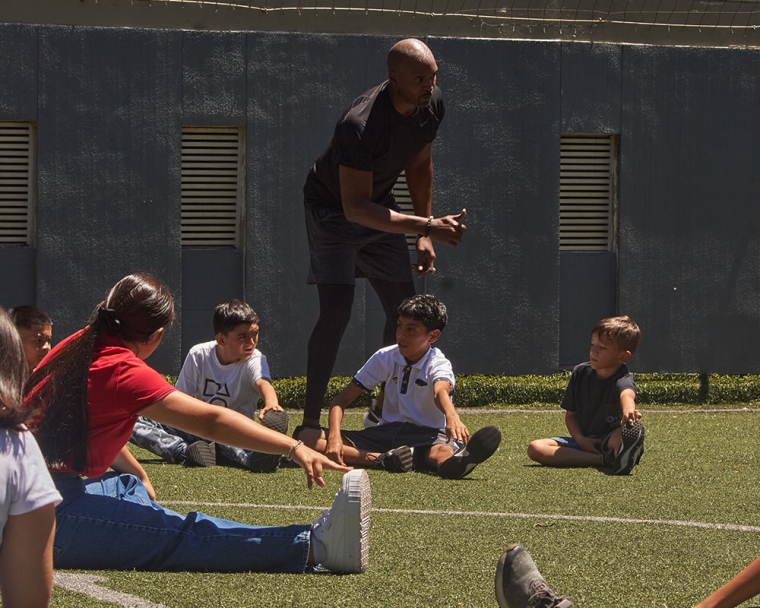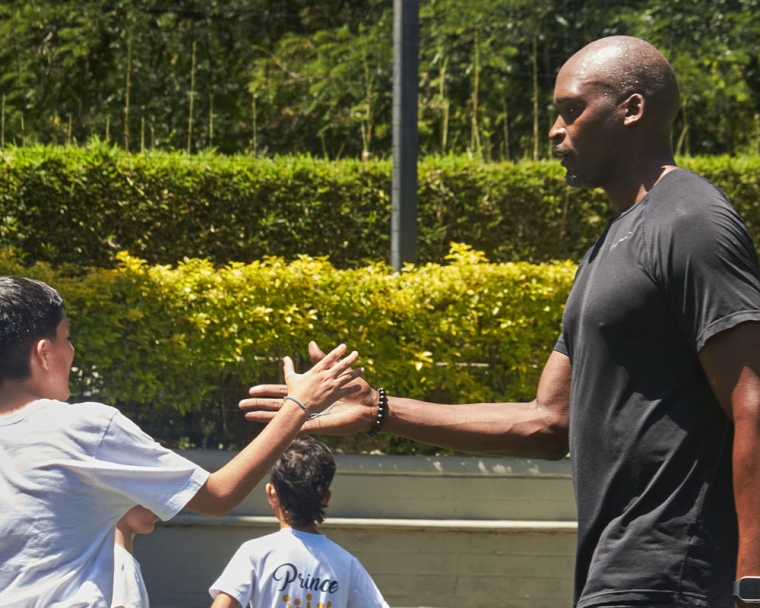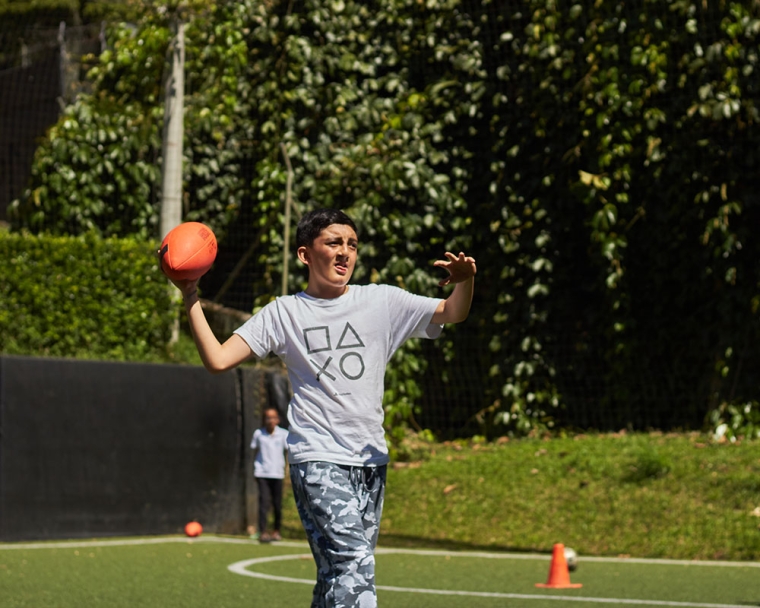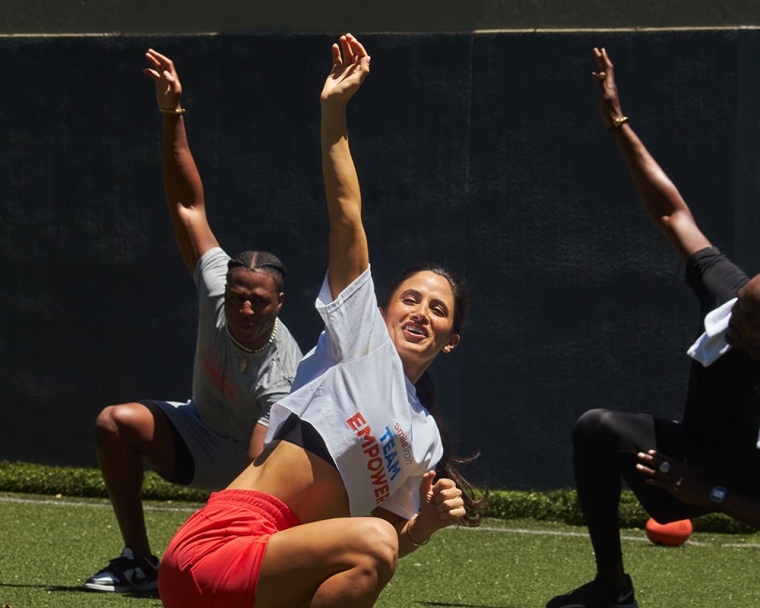 While the Ambassadors helped the children build their physical strength, Camila helped their parents discover the strength hidden within themselves in an intimate roundtable discussion exploring how they could best support their children through their long, complex cleft journeys.
"There was a moment when a mother commented that her son was starting to be bullied at school and told us how she had handled it with the teacher and the psychologist at Clincia Noel. Then another mother approached her and asked for her contact information because she thought something similar was happening to her son," Camila recalled. "At that moment, I realized we are witnessing how friendships and the support networks that sustain us are formed and why it's so important to provide psychosocial care as part of cleft treatment."
Scoring Life Goals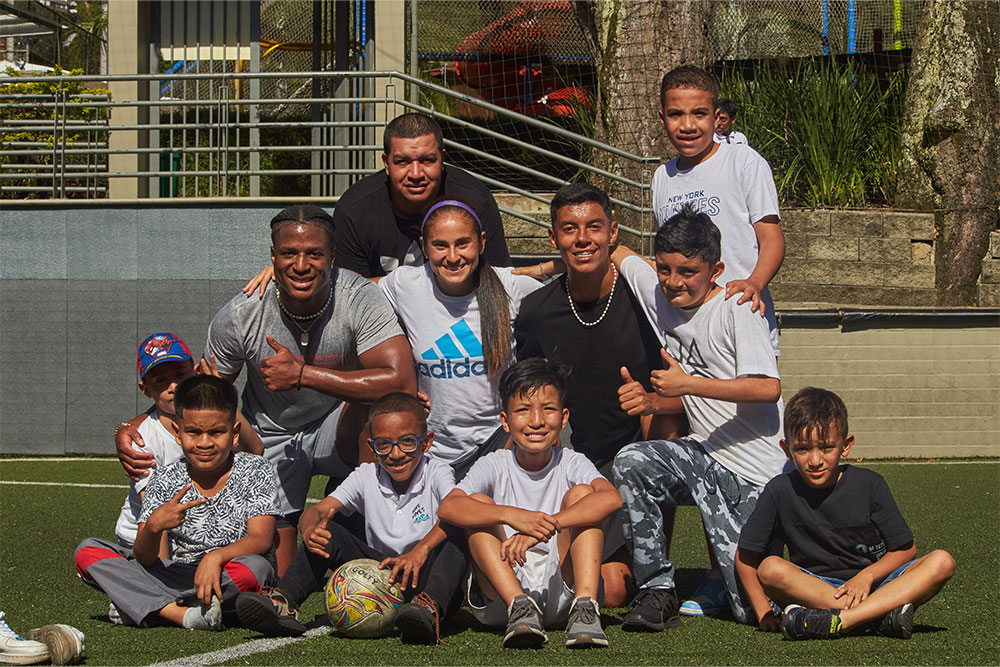 Forty-five minutes later, these 15 children were laughing, mussing each other's hair, and rooting for each other. The older ones were helping the younger ones. They had become a team. And in a day of surprises, this team was about to receive its biggest one yet: A soccer clinic for patients and parents with Carolina Arbeláez, a star of the Colombian women's team.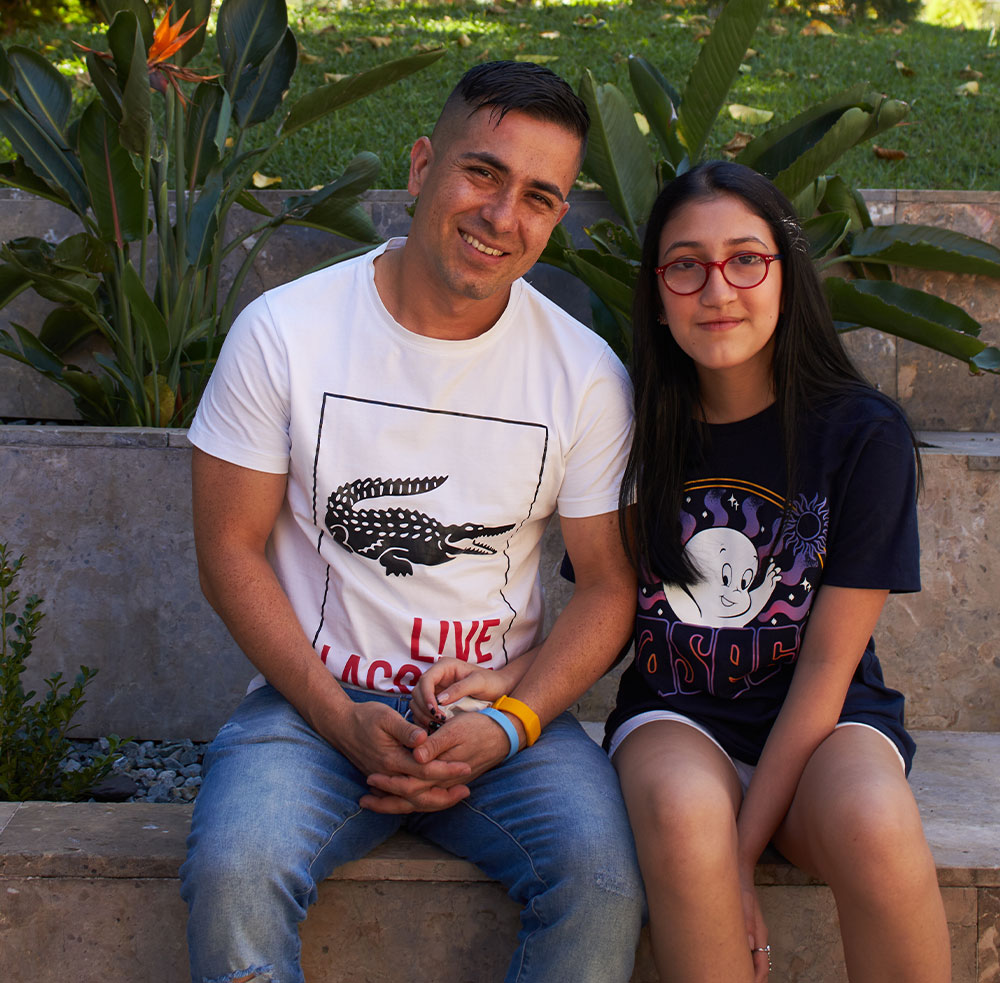 Only a Warm-Up
In keeping with Smile Train's "teach a man to fish" model of empowerment through education, the participants left camp that day with far more than memories, selfies, and new teammates. They took home yoga mats, jump ropes, and resistance bands so that they can work the skills they learned into a healthy routine that will keep them fit, confident, and smiling for years to come.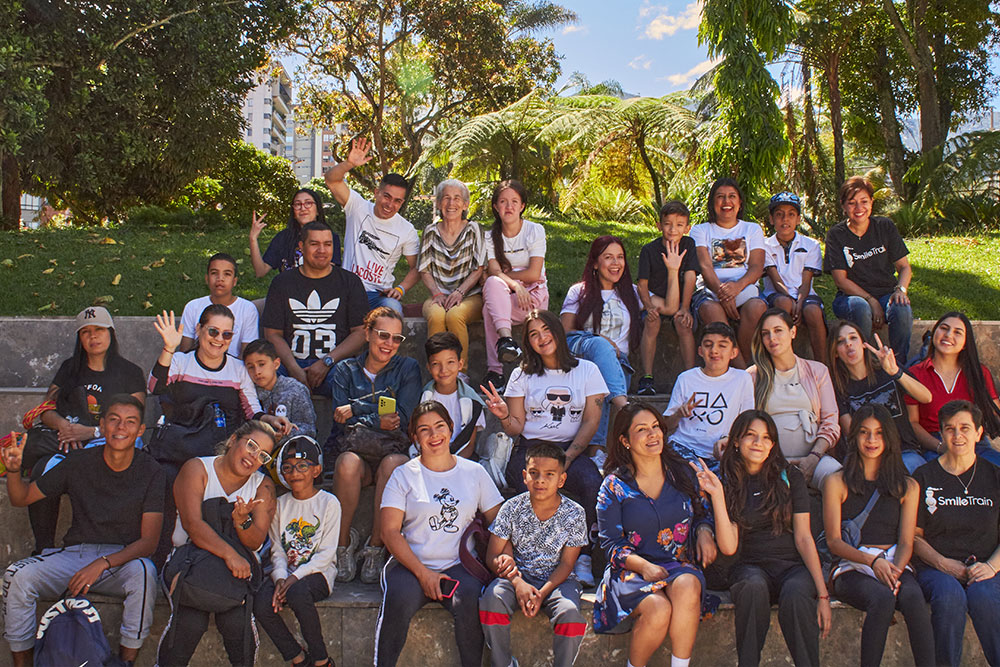 That meant the closing ceremony, even the hugs goodbye, were not the end of a life-changing day, but the beginning of a life-giving routine, even if the children never pick up that weird mango-shaped ball again.
As Camila put it: "It was a unique experience. Safe spaces like these and the psychological support they promote encourage our patients to fulfill all their dreams."
You, too, can bring life-changing smiles to children in need around the world.