Kenyan Drake and Mathias Kiwanuka Put Their Hustle to Work for Smile Train Patients
When it comes to helping children smile, there is no offseason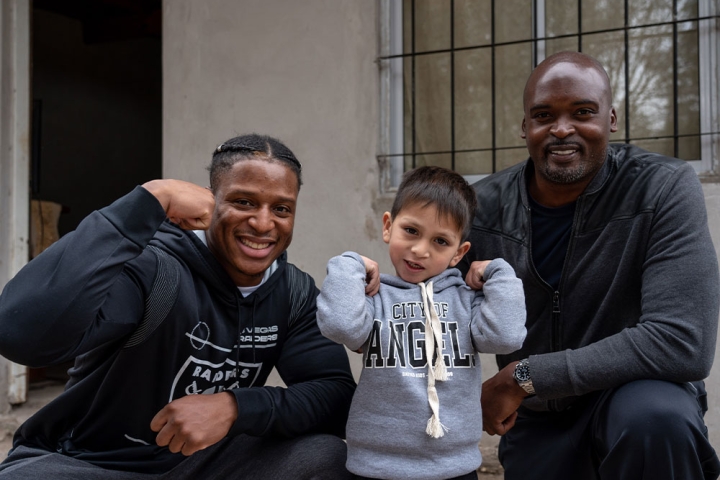 Training camp doesn't begin until August, but Las Vegas Raiders star running back Kenyan Drake is already hard at work. Only instead of knocking defensive linemen out of his way, he spent the summer using his trademark hustle to score big wins for children in need.
It's a lot of time and energy for someone with an NFL season starting soon, but for Kenyan, a Smile Train Global Ambassador, this work is personal. Clefts are a life-threatening birth difference that threaten babies' abilities to eat, breathe, hear, speak, and so much else, on top of the crushing bullying, social isolation, and stigma they so often face. Though Kenyan doesn't have a cleft, he did grow up with a gap tooth that robbed him of confidence and made him likewise embarrassed to speak or smile as a child. So having a cleft is "something I can relate to, even if in a small way," he said. "Seeing how clefts affect kids, how they make them shy and have less self-esteem, made me want to be an ambassador for them."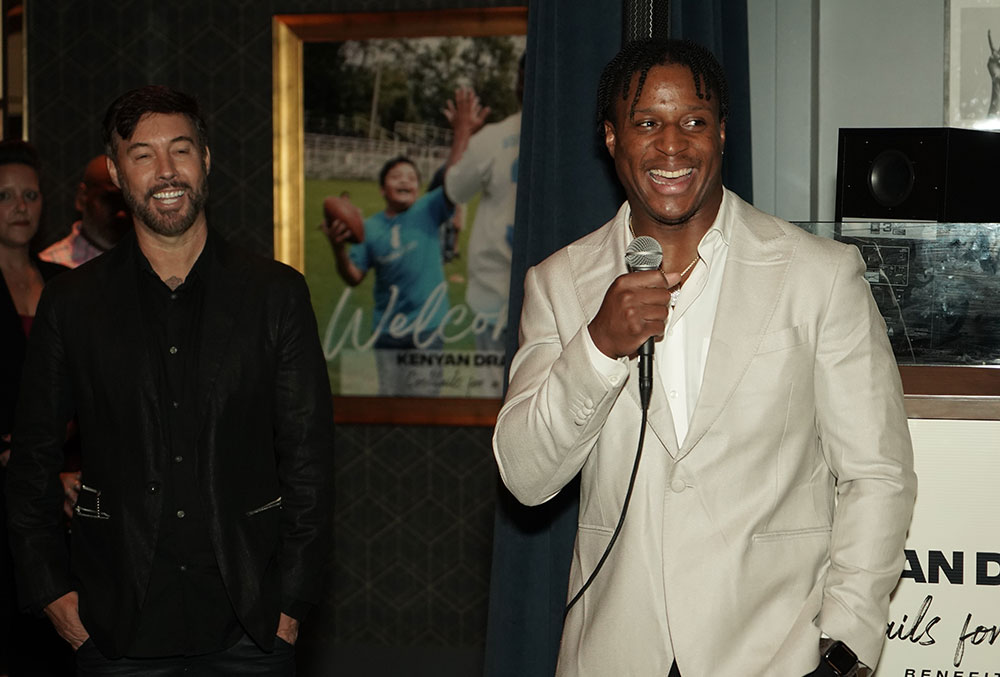 To see him at his event in Vegas, no one would have ever guessed Kenyan once struggled socially. At Cocktails for a Cause, he mingled merrily and confidently among 150 of his closest friends. And just like on the field, behind the fancy footwork lay a detailed gameplan: In their dancing, drinking, and dining, he made sure his guests would be inspired to donate to Smile Train.
Cocktails for a Cause 2022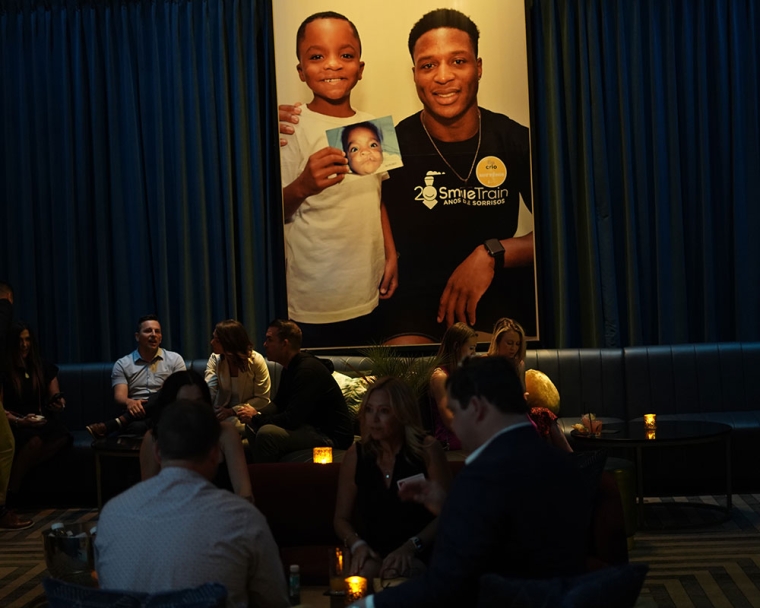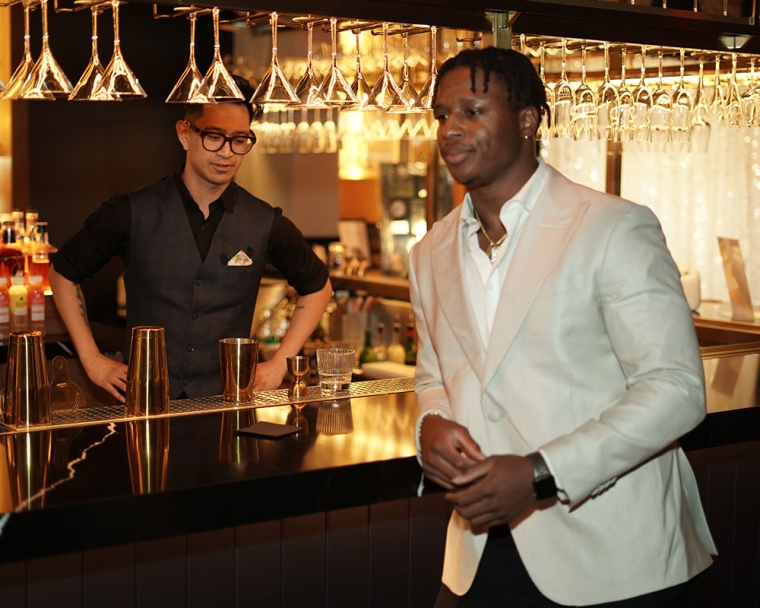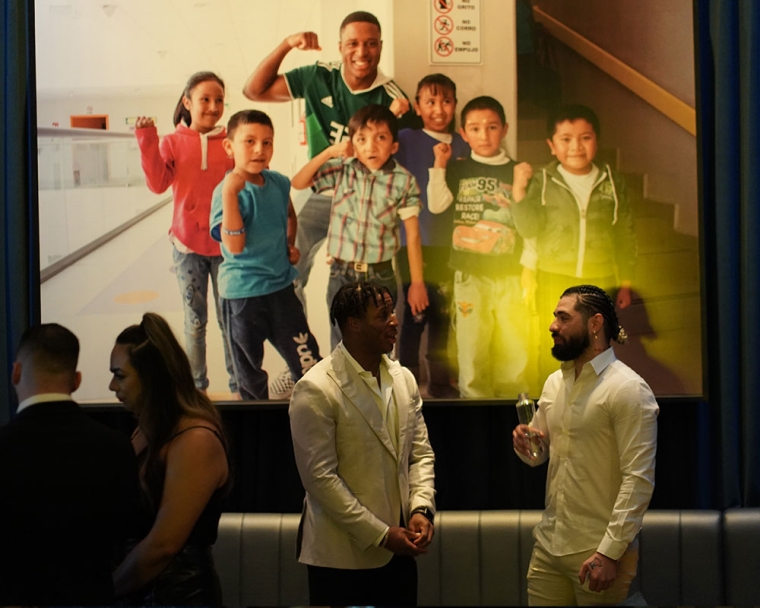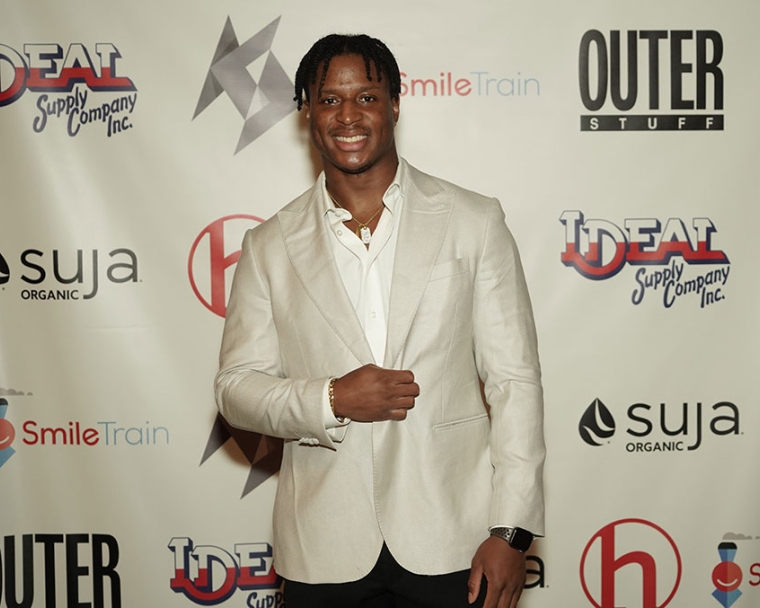 As they danced to the live DJ, guests saw images of Kenyan smiling next to Smile Train patients on every wall. As they approached the bar, they were offered Smile Train-themed cocktails. And as they dined, they participated in a silent auction and heard Kenyan give a short speech about how he's seen the difference Smile Train's model makes with his own eyes and reminded them that they, too, can help completely transform children's lives by donating tonight.
The strategy was a success. By the time the desert sun rose, Kenyan and his friends had raised more than $60,000 for Smile Train!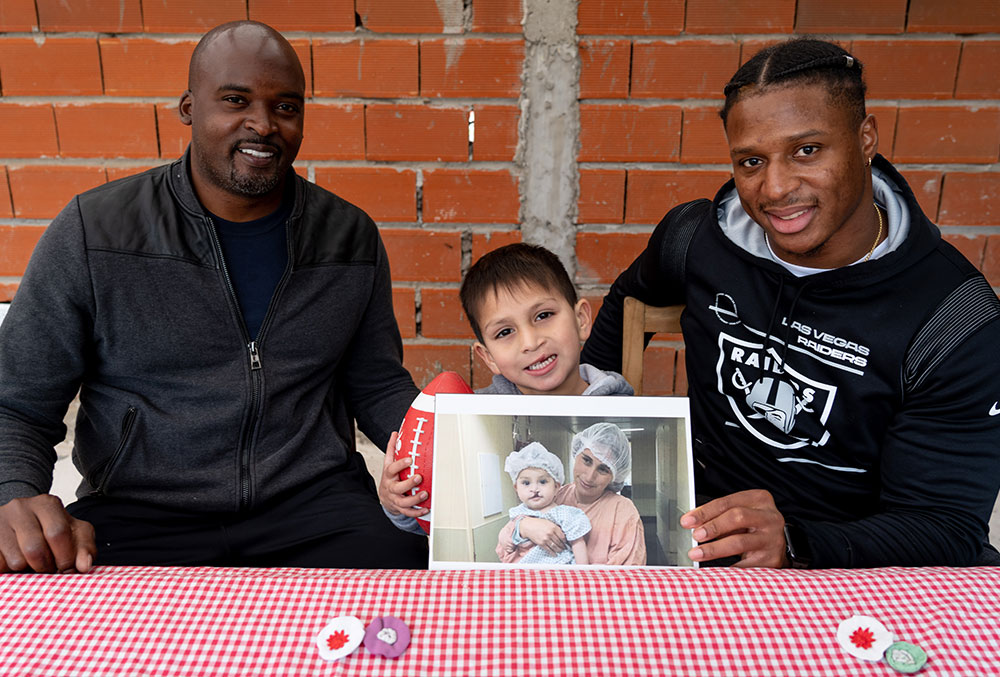 But for someone as competitive as Kenyan, one victory is never enough; you've got to go out and win even bigger next time. So two weeks later, Kenyan packed his bags and flew to Buenos Aires with Mathias to meet just a few of the patients, families, and local healthcare workers whose lives have been touched by Smile Train donors just like them. It was Kenyan's third trip in four years to see our work up close and Mathias' first.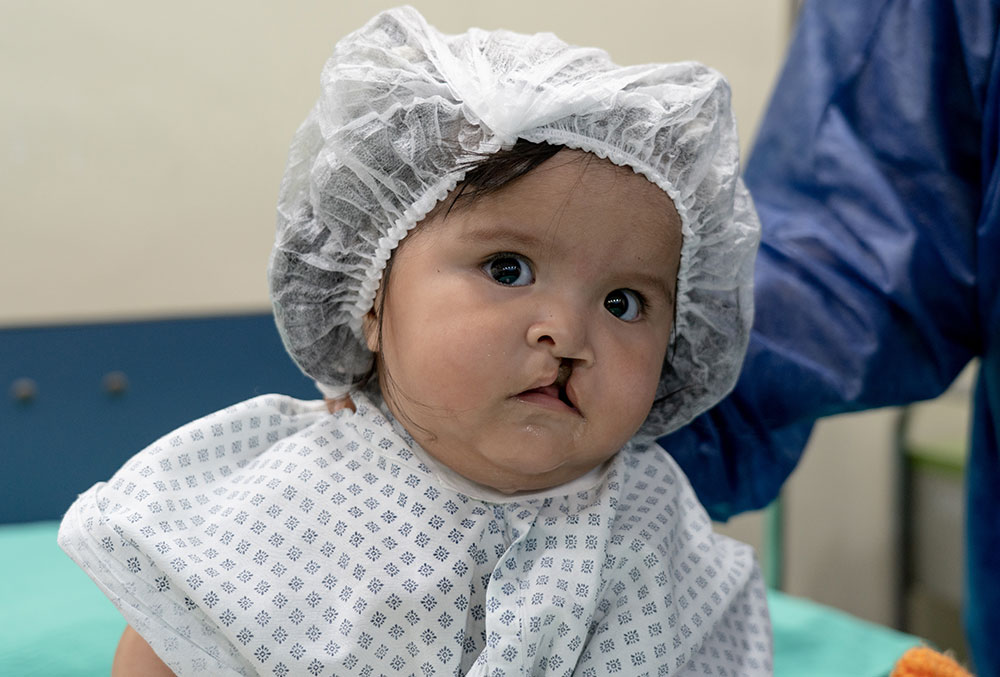 Their first stop was Smile Train partner San Isidro Maternal and Child Hospital, where they met Jorgelina and her six-month-old daughter, Margarita, just before her free cleft surgery. A few hours later, they were with Jorgelina again as a nurse carried a still woozy Margarita out of the OR.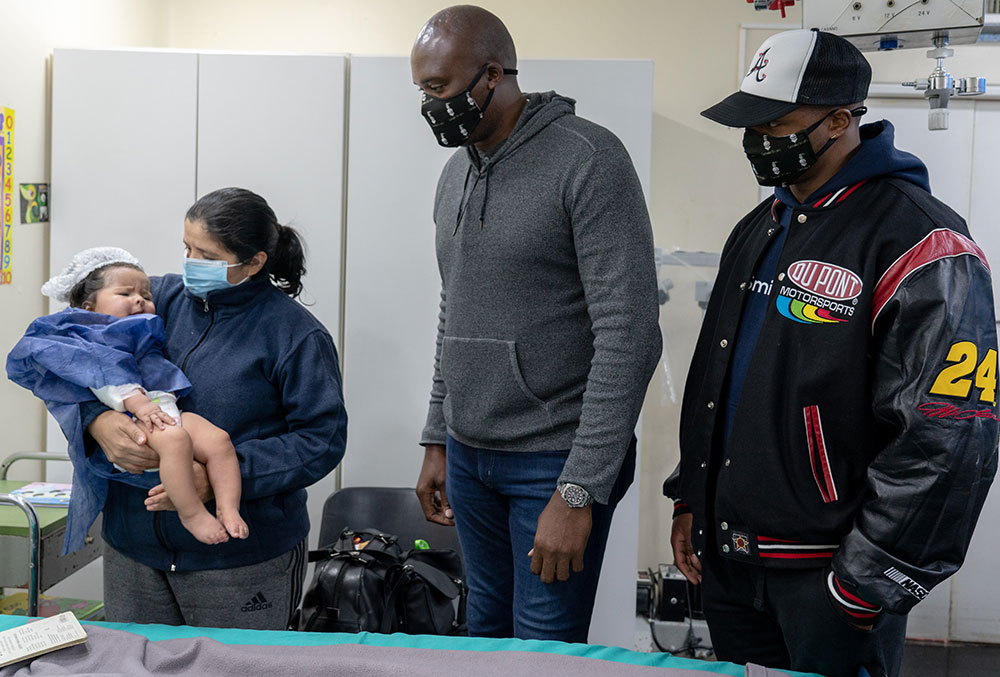 Though she was calm before Margarita's surgery, Jorgelina broke down in tears at first glance of her baby's new smile with a joy and relief so powerful, so raw, it soon reduced the two football players to sobbing mush right alongside her.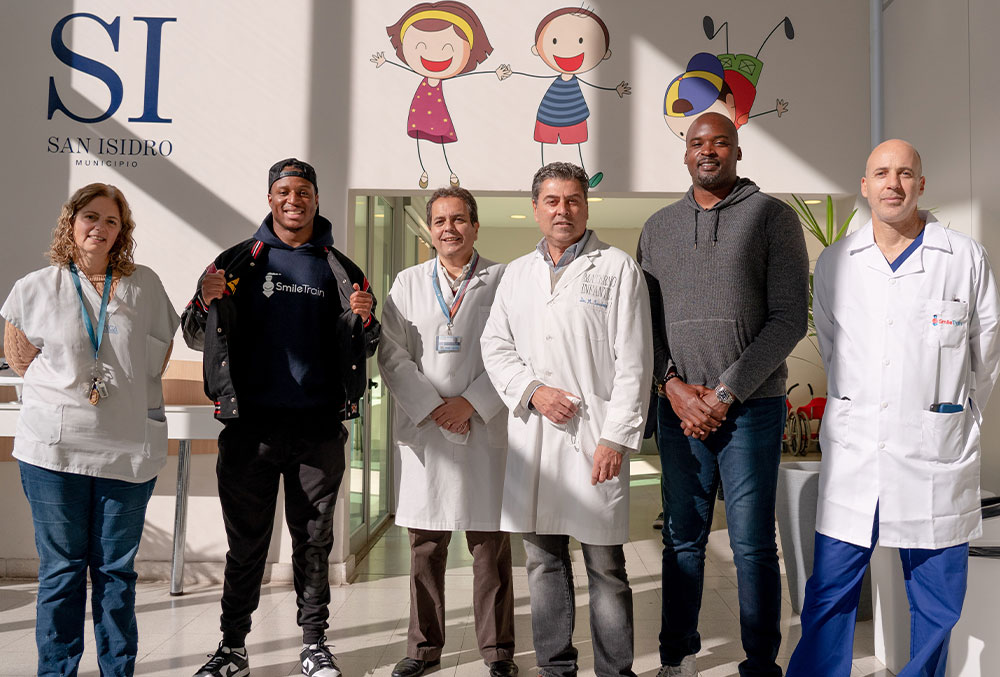 The men also spoke with two of the local experts who made Margarita's transformation possible: hospital director Dr. Marcelo Suárez and the surgeon himself, Dr. Diego Steinberg.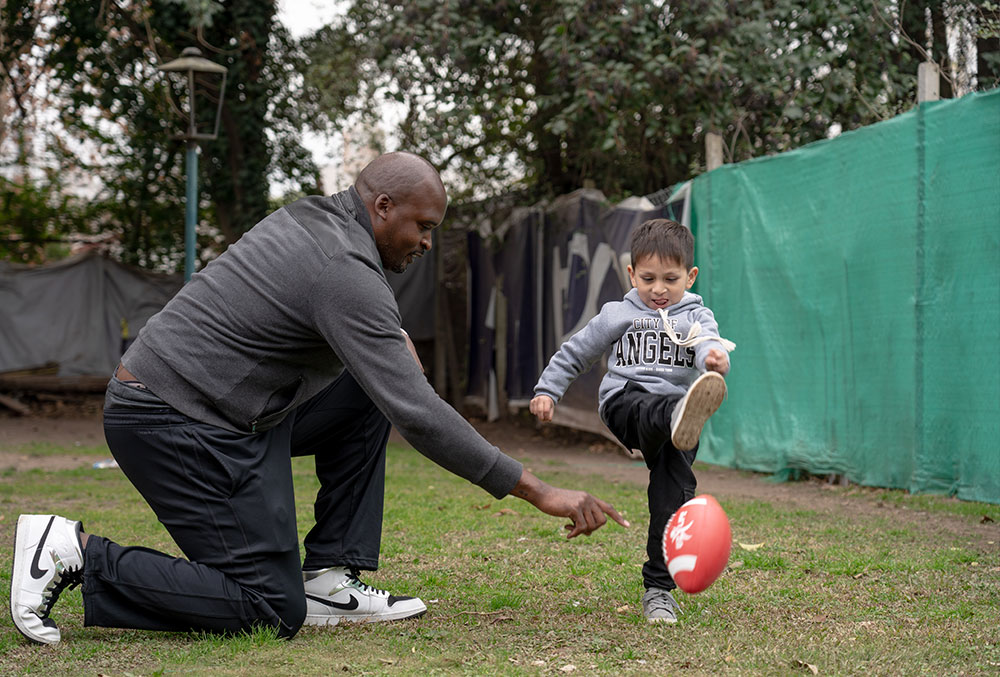 The next day, they had the opportunity to meet some older patients at their homes, like five-year-old Benicio. Born with such a severe cleft that he likely would have spent his whole life malnourished and isolated without treatment, Benicio is now a charismatic little dynamo, brimming with confidence and smiles, thanks to Smile Train's donors.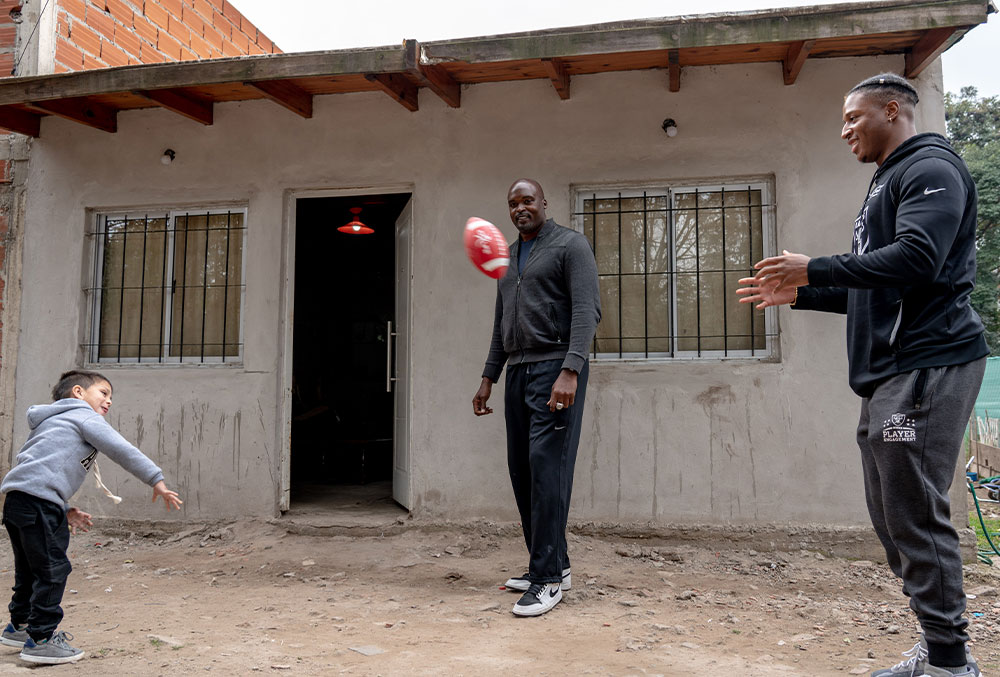 Naturally, these NFL lifers couldn't be around a bunch of young people and not teach them a little about American football. So, Kenyan and Mathias hosted a football clinic exclusively for Smile Train patients at the River Plate Athletic Club Museum.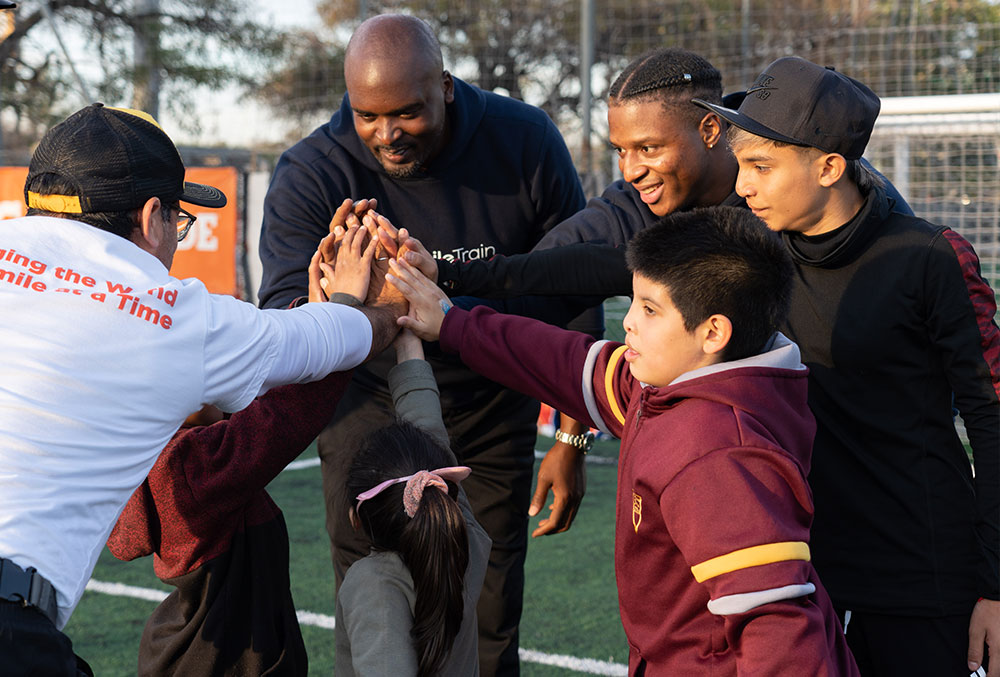 Most of the children had never played or even seen the sport before but still lit up at the opportunity to just run and play without a care in the world. And in seeing the wonder and joy the game they love inspired in these children, Kenyan and Mathias' faces glowed as brightly as theirs.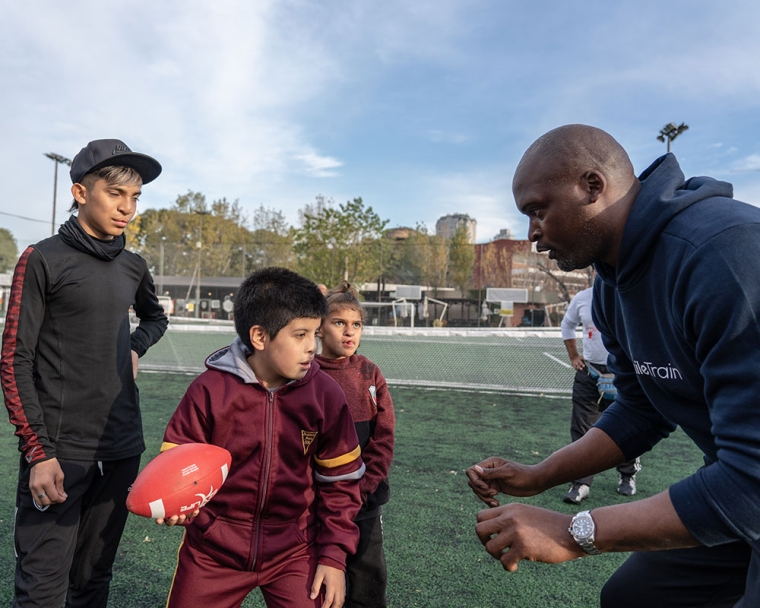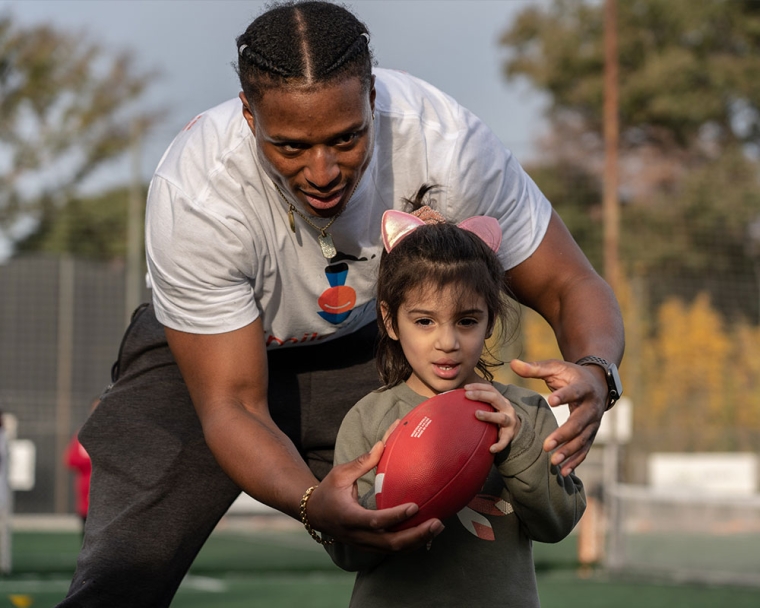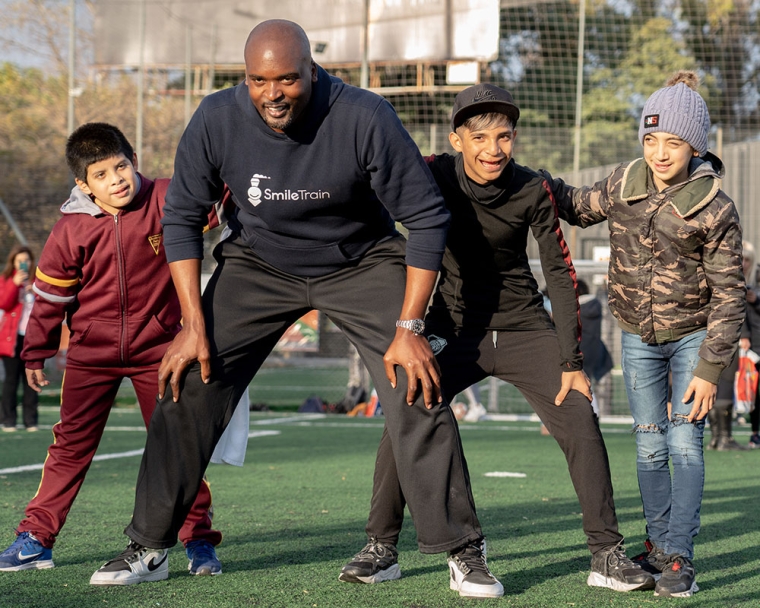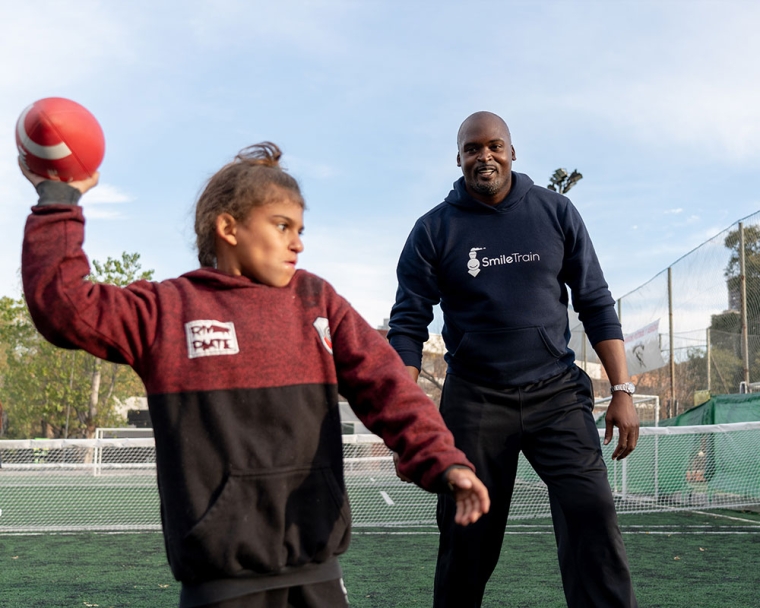 Though many of the children at the clinic may never be exposed to American football again in this fútbol-mad nation, the lessons they learned there that day — that people around the world care about them and want them to live with confidence, health, and smiles — will stay with them forever.
As will the memories — for the patients and their families no less than Mathias and Kenyan.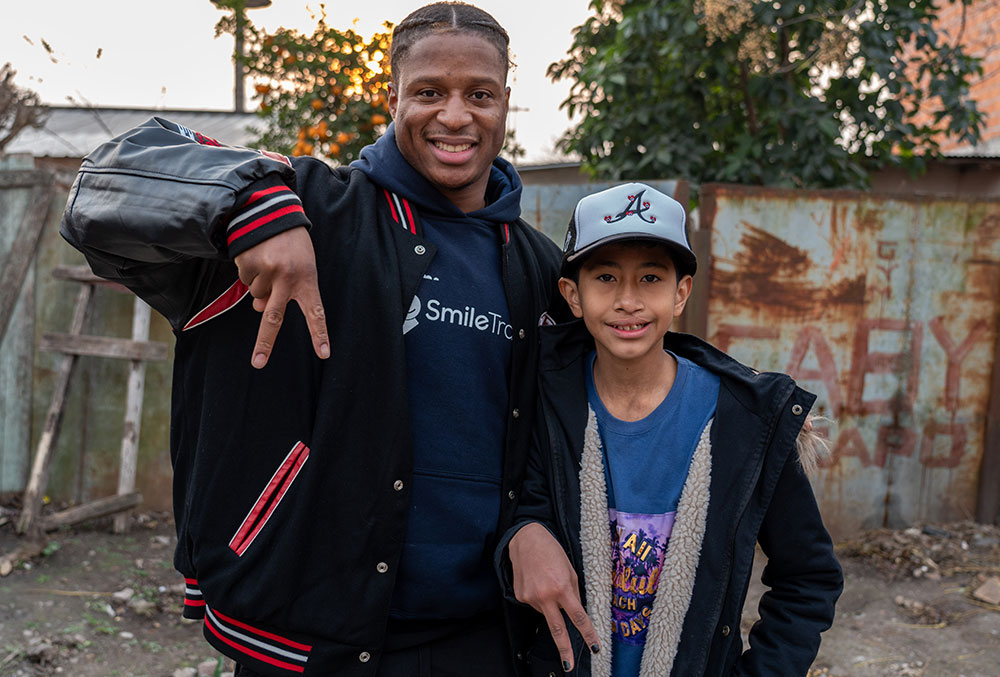 "A smile is so important; it's the first thing you see on someone. I believe that every child deserves to smile," Kenyan reflected. "Being a Smile Train Global Ambassador allows me to champion and encourage all the children and families that the organization helps."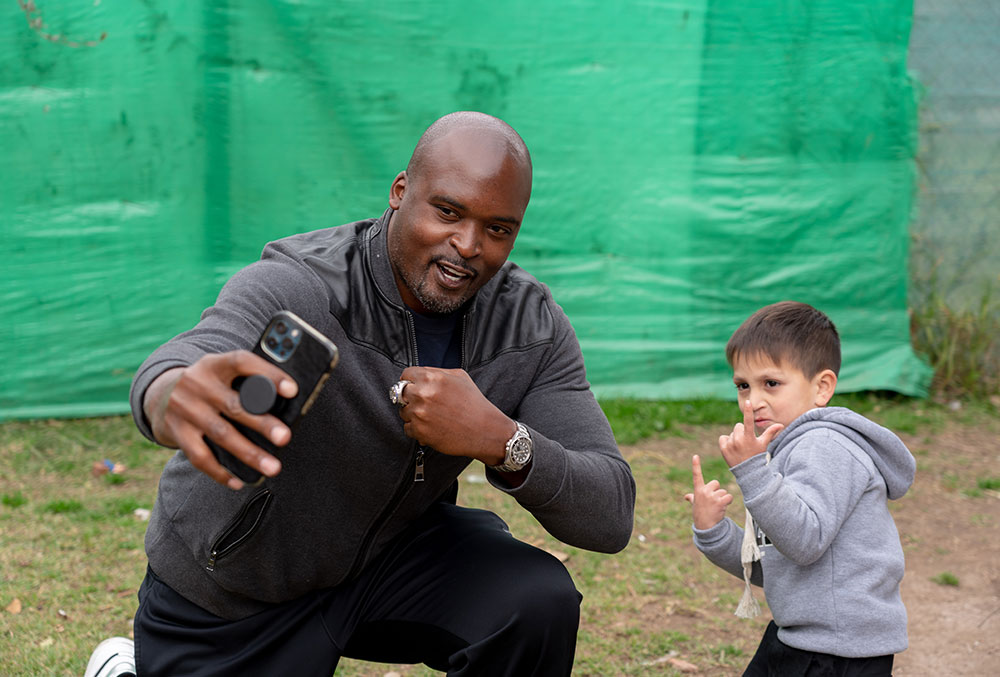 For Mathias, this first trip to see Smile Train's work up close reaffirmed his choice to become a part of this special organization. "When I learned about Smile Train's model, I knew this was something that I really wanted to be a part of because everywhere this organization works, I know I can go back there ten, fifteen years from now and still see the work being carried out," he said.
You can join Kenyan and Mathias in bringing life, health, and smiles to children with clefts around the world.