Kenyan Drake: NFL Star, Smile Maker
The Las Vegas Raider's surprisingly personal connection to cleft care.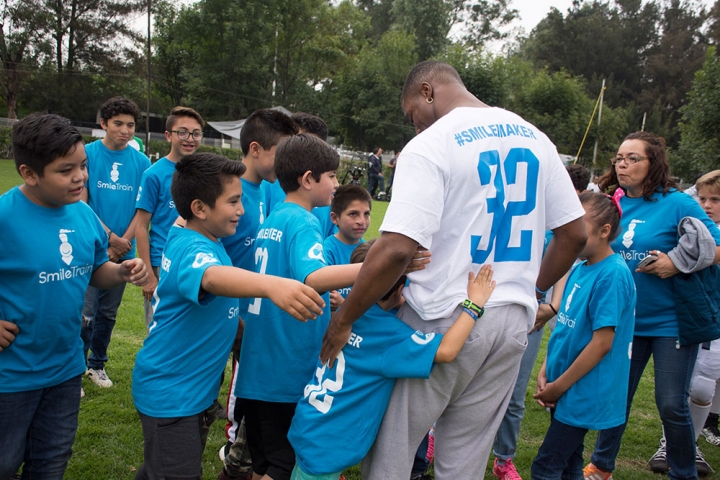 Kenyan Drake is the running back for the Las Vegas Raiders and a world-champion Smile Maker. Since first getting involved with Smile Train in 2018, he has taken every opportunity to show up and speak out for children with clefts. We caught up with him to learn more about his personal connection to Smile Train's work, his advice for other athletes looking to make a difference, the importance of spreading positive energy, and much more.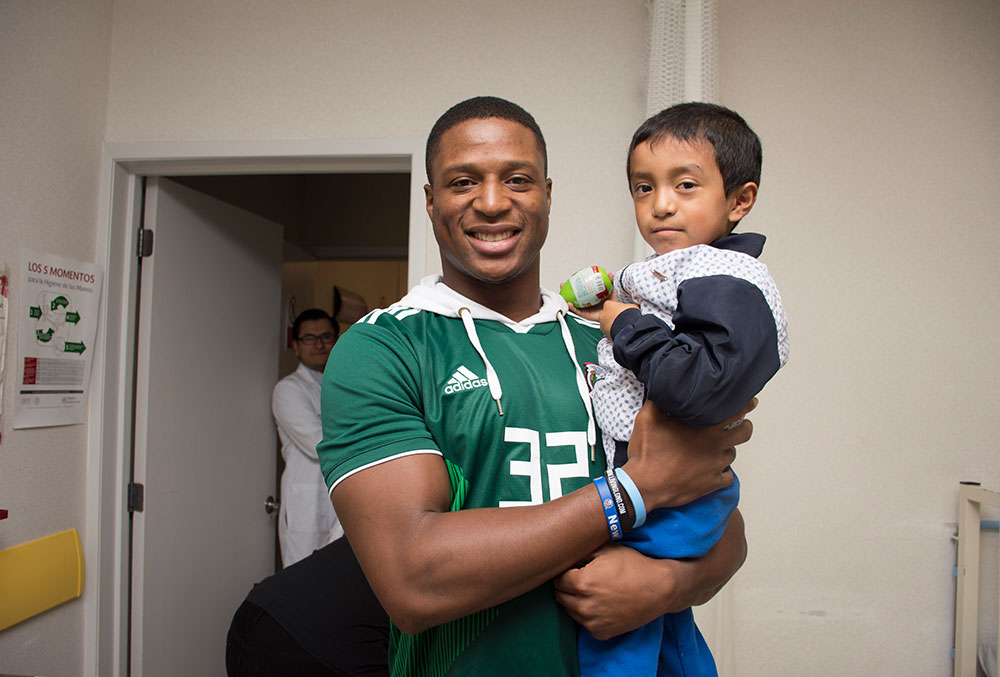 How do you choose which causes to get involved with? Why Smile Train?
It's simple — I choose causes that I can relate to. Usually, it's something I saw as a kid that I felt like I wanted to be a part of when I got older, if I could. That's why I got involved with the Girls and Boys Clubs of America. With Smile Train, I wanted to be part of something that helped people overcome things they had no control over. Everyone who has a cleft is born with it; they didn't choose it, and that's actually something I can relate to, even if in a small way. I had a gap in my teeth when I was younger, and it made me less confident when I smiled or spoke. So, seeing how clefts affect kids, how they make them shy and have less self-esteem, made me want to be an ambassador for them.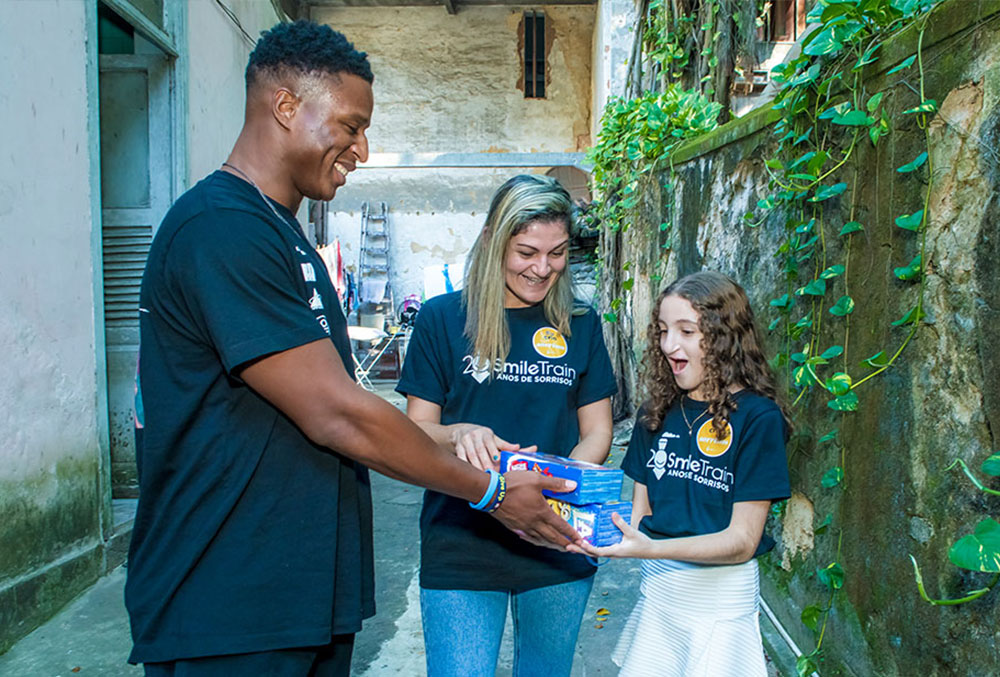 Who are the role models who inspire your philanthropy? What else motivates you to give back?
As a kid growing up in Atlanta, [former Falcon] Warrick Dunn's Homes for the Holidays charity was a huge inspiration. It gives single-parent families their first homes, and seeing the kind of impact he had in the community made me want to also inspire people, especially kids, to feel the same way about me as I did about him.
I've actually had the opportunity to meet him since. He's a really cool dude, and I was happy that my image of him held up in person.
As far as other things that motivate me to give back, when I was younger, my family used to volunteer at soup kitchens or give our old clothes away through a local ministry. Little things like that. We didn't always have the most money, but it didn't matter. It was always about giving back to people who may be less fortunate than you. So being in the NFL, having this platform, just makes it easier for me to spread positive energy.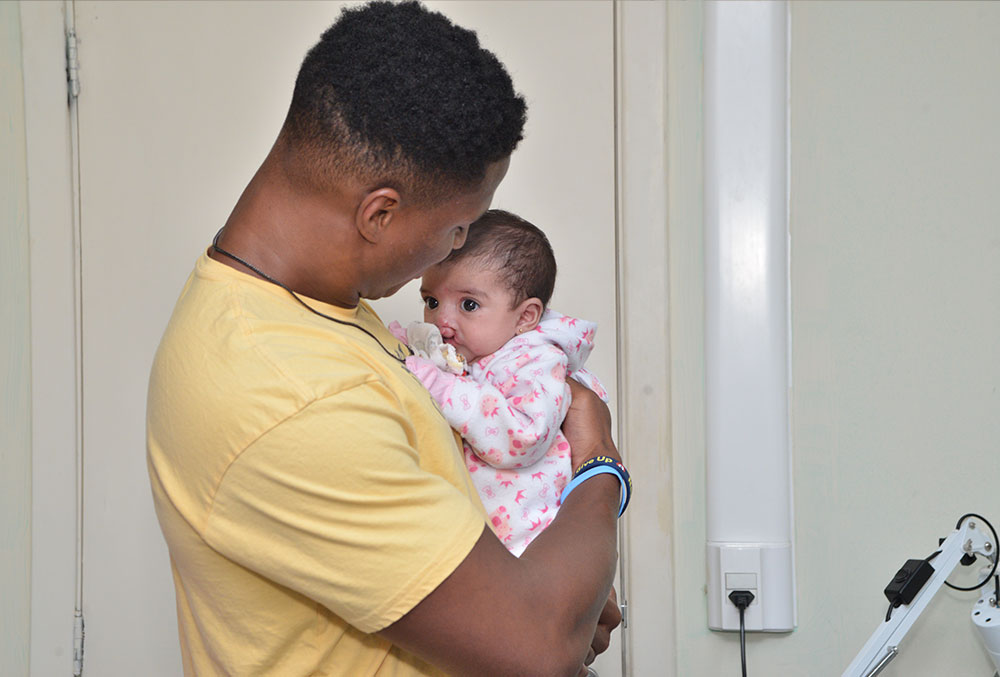 You've gone on trips to visit Smile Train's partners and patients in Mexico and Brazil. Is there a memory from each trip that particularly stands out to you?
My favorite memory for both of those trips is going to the partner hospitals. I loved meeting the families and the kids and seeing the impact cleft surgeries make. Cleft surgery usually wouldn't cost a lot for someone like me, or for many other Americans, but it's a fortune to these families. And I saw how much of an impact the treatment really makes because so many of these children face such stigma and bullying before surgery. So to go down there and let people know that a cleft is not something that will cause any other affliction in your family, it's not bad luck, it's just something you happened to be born with and that's it — that was a real privilege. Also, to see up-close how the treatment affects, kids' ability to talk, breathe, eat — just normal activities that you might not think it would affect, but it does. That was very powerful.
Going to patients' houses, meeting their families — those who are just starting the process as well as those who are now three or four years after surgery — and seeing how much they've improved made it all worthwhile.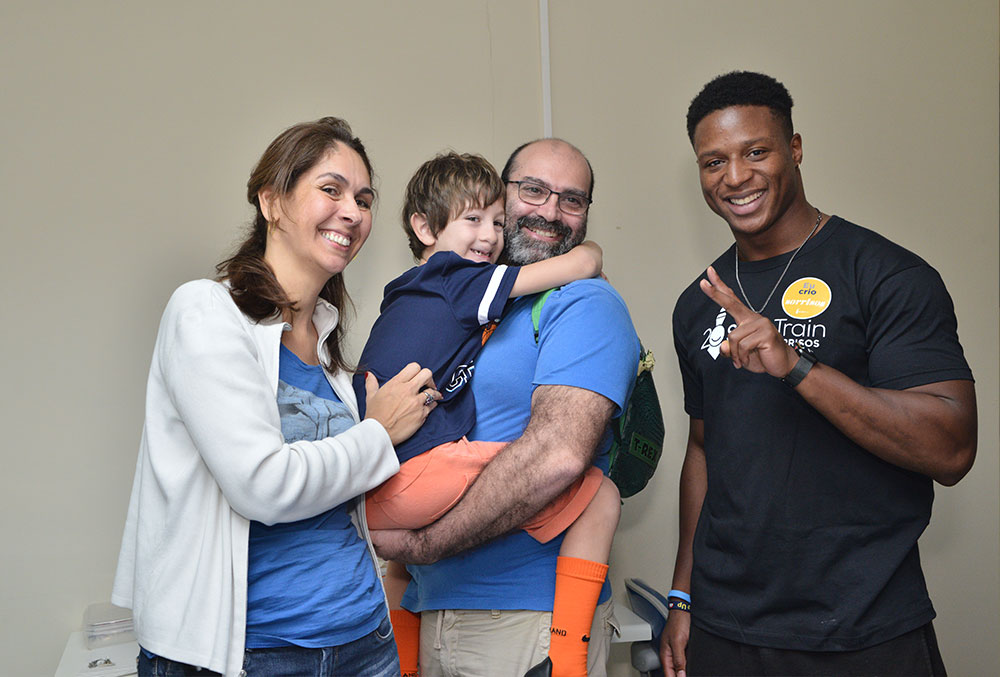 You've also been involved in major Smile Train fundraising events both in New York and Miami. Why is it important to you to also show up for events like these?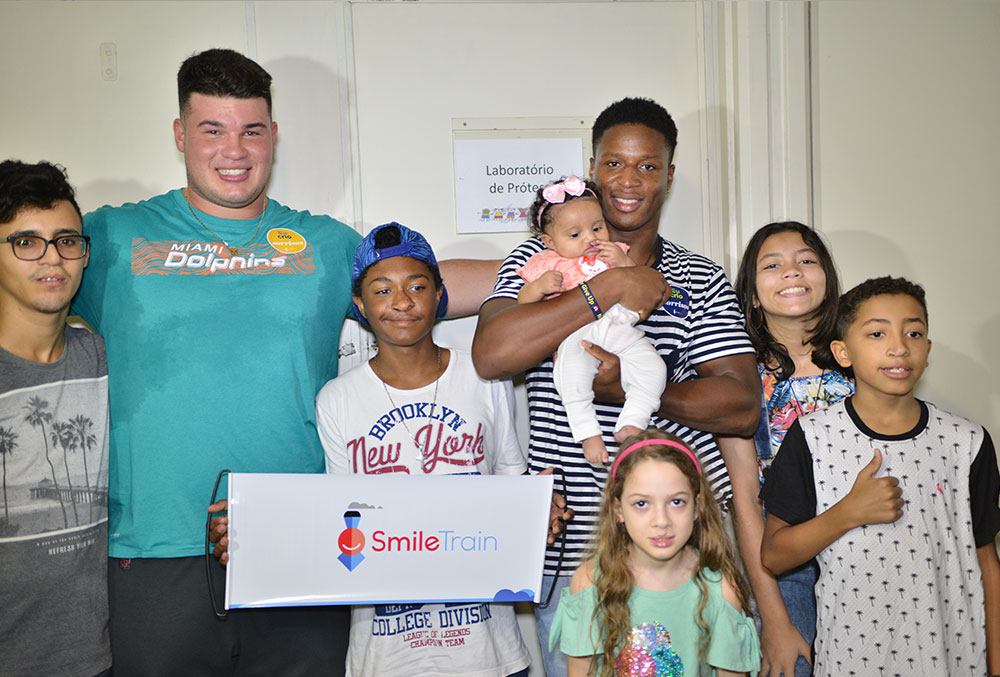 You don't keep your passion for Smile Train's work to yourself, you have also brought your teammates along on your trips and to fundraisers. Why do you think is it important that athletes be involved in philanthropy and activism? How do you pitch Smile Train to your teammates?
I tell them that they should use their platform to spread positive energy. I tell them it's a blessing to be in this situation, but it's even more of a blessing to be a blessing to somebody. That's really my mantra. And you don't necessarily even have to be a professional athlete — even if I was doing something else, I would use whatever platform I had to give back to people who are less fortunate.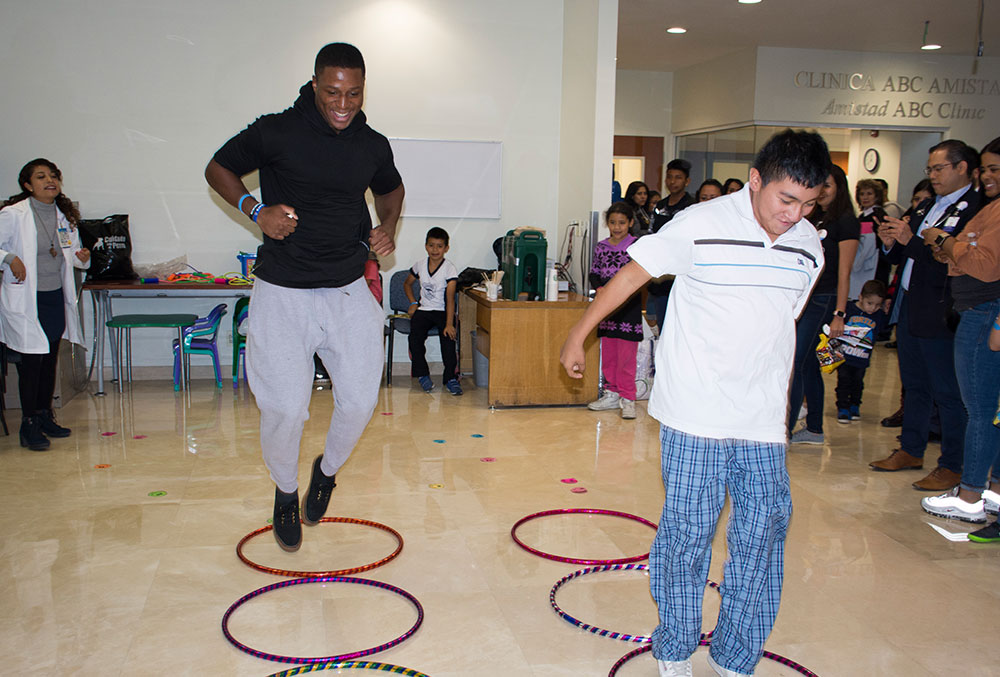 What is one thing about Smile Train or about clefts that you wish everyone knew?
A relatively quick, inexpensive treatment really can change a kid's life. That and if these kids don't get the surgery when they are young, it will affect them in adolescence and even through adulthood. The earlier you get it, the better the results will be because then you don't need to learn to cope with it, you can grow up healthier from the beginning.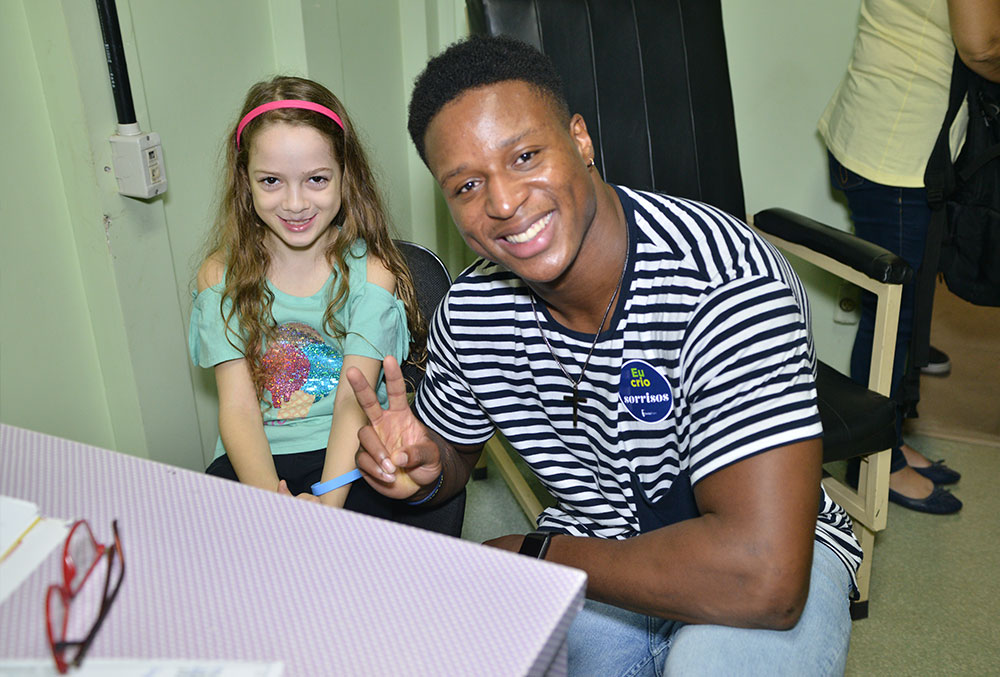 What are your plans for your future with Smile Train?
Whatever you need me for, I'm here. I want to continue to use the platform I have been given to spread more awareness, go to different places, and just be a face for you. You know, I go to these different countries, and I doubt the people there even know who I am. But they know what Smile Train is and the impact it has on their community. I want to use my face and my ability to interact with people to continue to promote positive vibes and bring smiles.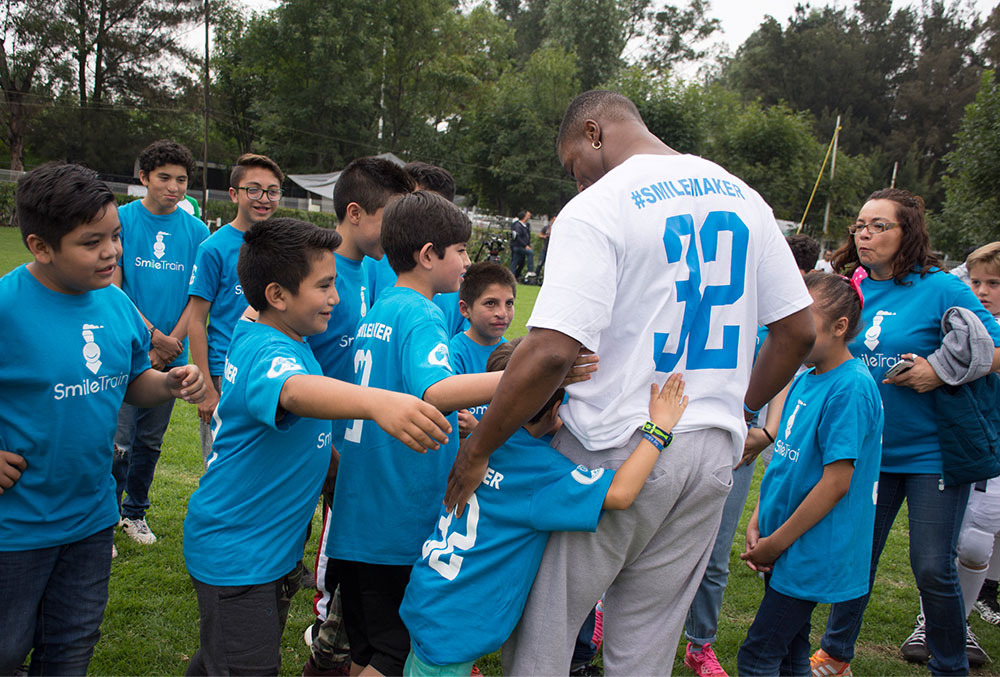 What do you tell Smile Train patients when you meet them? What is your message to children with clefts around the world?
You're not alone. You can rely on Smile Train and the local healthcare workers they support and train. Keep going to the hospitals. Keep going for care after your surgery. Remember you always have support here forever because now you are a part of a family of people who are cleft-affected — not just in your hometown or in your country, but around the world.