From Big City Streets to Kenyan Communities
Crissy Maier is committed to advocating and raising awareness for cleft care everywhere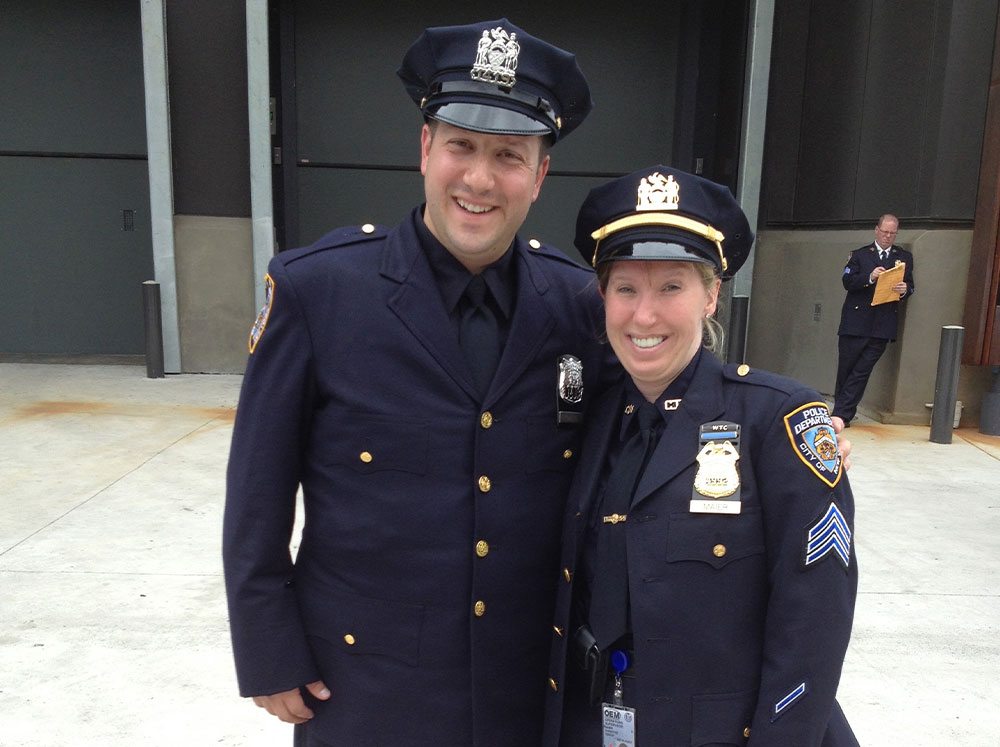 Born with a cleft that her family only discovered when she was born, Crissy benefited from first-class specialist care at facilities like NYU Langone Hospital. But it was not an easy road. As a premature and underweight infant, she could not nurse, and her parents fed her drop-by-drop through a syringe. "It took 20 hours a day to feed me," Crissy remembers. "My father would flick my foot to keep me awake."
"I had my sixteenth surgery two days after my sixteenth birthday," she recalls. Her matter-of-fact tone belies a resilience that has seen her through 25 surgeries to date.
A strong support system boosted Crissy through painful surgeries, complex orthodontics, and relentless speech therapy. "There was always love," she says, recalling how she was fortunate to avoid stigma during her childhood years and have supportive parents. As president of the local Cleft-Palate Parents Association at North Shore Hospital in Manhasset, NY, "my mother was a driving force in bringing together the community." Her dedication to raising awareness and breaking through stigma also brought Crissy valuable engagement with other cleft-affected children from an early age.
Through a second career as an author, Crissy is bringing more messages of acceptance and self-love to children. The hero of her first children's book, The Too Tall Giraffe, confronts bullying because she is different. But she ultimately embraces herself just as she is and, in doing so, discovers her own superpower.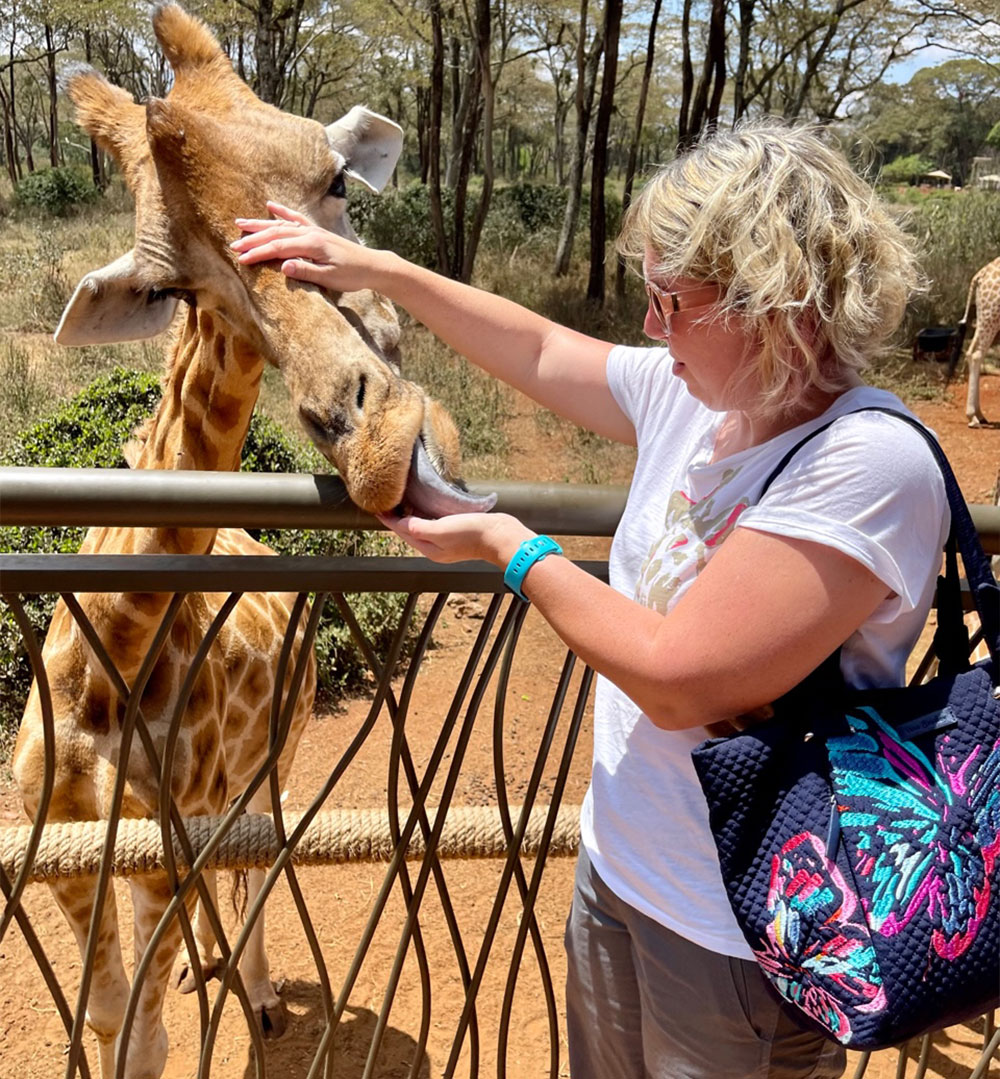 Emotional wellbeing is a key element of Smile Train's approach to comprehensive cleft care, and Crissy's advocacy helps to support the clinical and mental health of families and children around the world. As a member of the CCAC, she helps the organization develop its communications strategies and engage with and strengthen the cleft community.
"Knowing there are other people in the world who didn't have access to treatment like I did, it was really important to help them," she says. "I knew how much it meant to me, and I knew that other people needed that, too."
During the Journey of Smiles, one mother shared a story that particularly struck Crissy. The Journeyers visited the home of four-year-old Grace, who is successfully receiving treatment sponsored by Smile Train. Grace's mother shared that she knew of only one other baby born with a cleft. But this girl contracted pneumonia and died very young. Crissy is passionate when she recalls hearing this news. "Here was a child who, maybe if they had gotten their surgery done sooner, maybe they would have survived. That made it very real. That's not just a statistic; that's a life lost."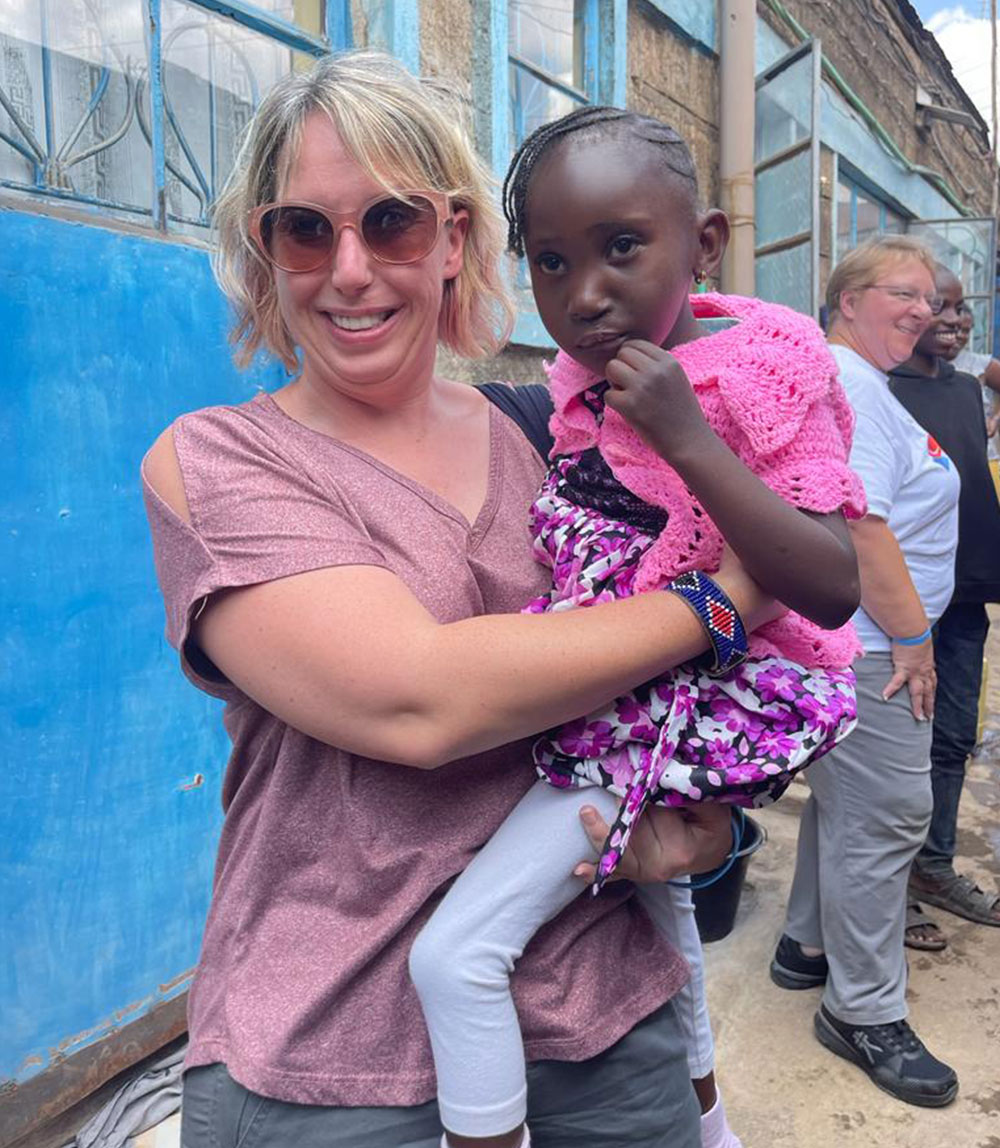 Crissy is enthusiastic about Smile Train's model because it cares for the whole child, beyond cleft surgery. This long-term approach creates a network that helps children throughout their lives. "Smile Train creates a simple solution to a complex problem that goes well beyond just a surgery," Crissy says. "It helps not only children, but families, communities, entire countries, and even continents."
Though her childhood may have felt vastly different, Crissy recognizes how similar the cleft journey is for children and families around the world. Smile Train helps build those bridges, and advocates like Crissy make sure children have safe and healthy paths across them.
Want to make friends while making a lifesaving difference for children in need?