At Cleft Con 2021, Vulnerability is Strength
"It's amazing what your cleft journey will do to your life when you embrace it."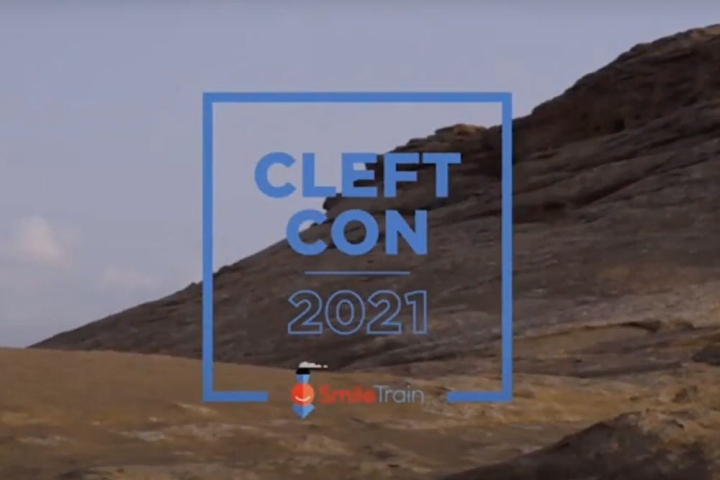 I ask that we all make ourselves vulnerable today…. Whoever you are, that's okay. Everyone here is pulling for you. Everyone here wants to see your face and hear your voice and when you speak, I promise you, you will be heard. Together, let's make this a day of sharing and educating. Of making new friends and building a community that's truly Cleft Strong.
With these words, Smile Train's President CEO Susannah Schaefer inaugurated the second-annual Cleft Con. Over the next few hours, nearly 350 people representing the entire global cleft community — children, mothers, fathers, siblings, grandparents, students, teachers, therapists, artists, medical professionals, authors, entrepreneurs, and so many more — took her call to heart.
Smile Train is driven to reduce stigma and ensure every person with a cleft feels accepted. Cleft Con furthers this goal by connecting the global cleft community with one other and with experts on the emotional, medical, and logistical issues they confront each day.
You're so beautiful and you're so incredibly compassionate. It doesn't matter what we went through as kids. What matters is that we are here now and we are making an impact. You bring so much to the table. You are very valued. You've got this and you can do anything."
Here are just a few highlights from the more than 20 sessions.
Cleft Representation in Arts and Entertainment
Representation matters – it can shape how different groups are viewed by society and how we view ourselves. In this powerful session, three talented panelists showcased how they represent the cleft community through their careers, media appearances, and social platforms.
Featuring: actor, dancer, and musician Alex Isenberg; dancer Jim Nowakowski; and model, motivational speaker, and YLC member Justin Stewart.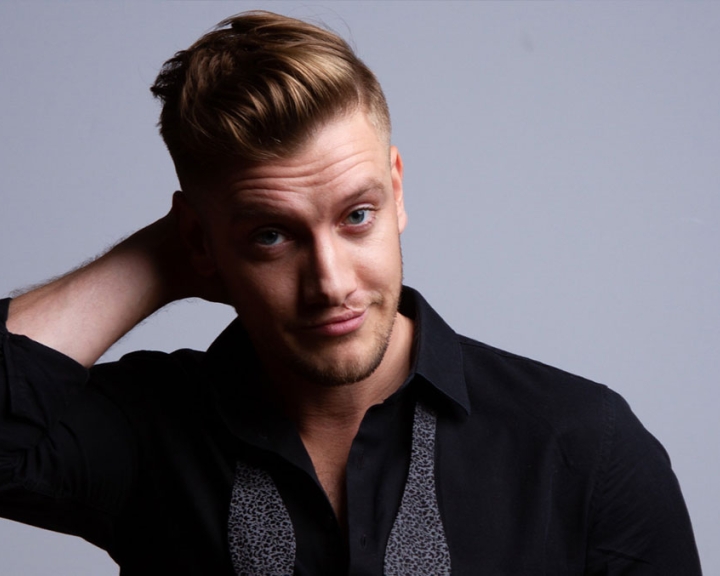 "My cleft was definitely a part of my underdog mentality…. [My grandma] really instilled this idea of being my own man… of doing what I want how I want, but with kindness and compassion. And fully believing in yourself that if this is what you want to do, give it 110% and be the best at it…. Are you going to make your cleft your excuse, or are you going to use it? This is something that makes me different. Find pride in that, find confidence in that. And if you have that, that's like a shield of honor, baby." -Alex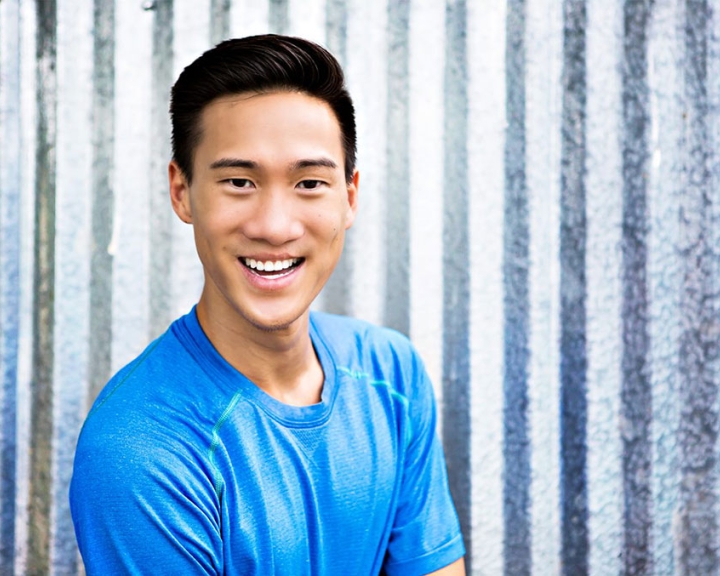 "My cleft has been a "blessing in disguise because I grew a thicker skin because of it. Being in the dance world, you have to have a thick skin and a great pain tolerance…. If you are part of the cleft community, don't ever feel like it's your obligation or responsibility to speak on your process if you're not ready. I know I've experienced people asking me [about my journey] when I was younger when I hadn't really processed that as a kid. So just know that if you're… not ready to talk about it, that doesn't mean you're letting anyone or the cleft community down. Talk about your process in your own time and you just waking up every day and trying to be proud and confident walking the streets is being an advocate in itself." -Jim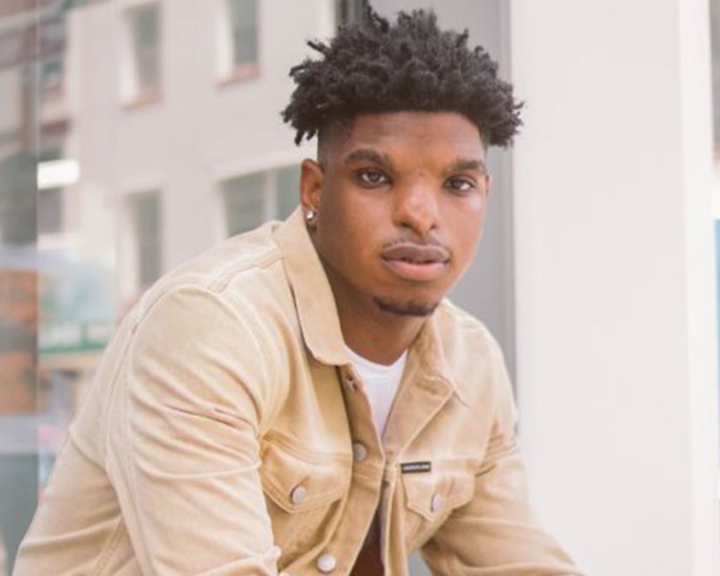 "Growing up, we never really had role models or people we could look up to and say we have somebody we can aspire to be like. And now… I just want to be the person I wish I had when I was growing up…. When people with clefts are put in positions to do the things that they love to do, we can thrive. We can achieve the things we want to achieve, and we can do the things any person can do just as well, if not better…. What we have is a gift, and it allows us to tap into certain things emotionally and mentally that some people can't do. I call it my superpower. There's an extra little bit of empathy attached to us because of all the things we've been through." -Justin
Cleft Perspectives: Teenagers Share their Stories
If you thought being a teenager was hard, just try being a teenager with a cleft. In this important, candid session, high school students Hunter Fasse, McKayla Kendall, and Niamh Sosa discussed their experiences and shared why and how they chose to become involved with the cleft community.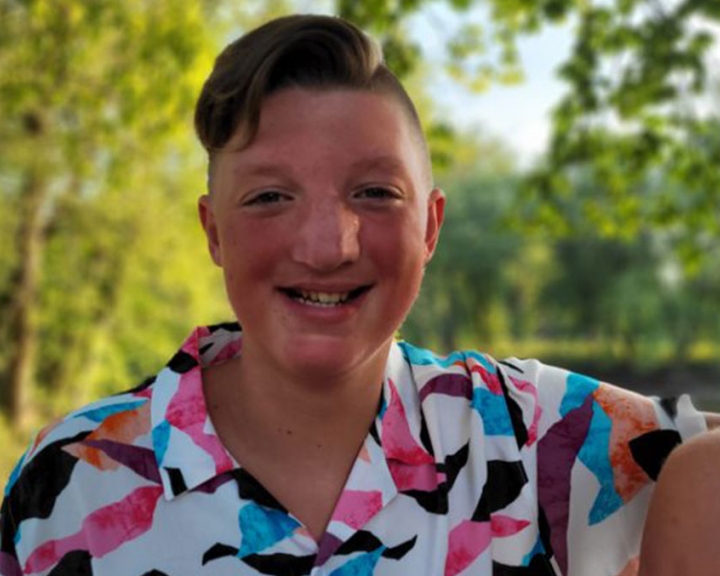 "I might have looked different as a baby and have scars from my surgeries, but I am just like any other 14-year-old child; I like to hang out with my friends and play baseball. I will always have my cleft and my scars, but nothing in the world will ever change that…. I don't think people should be judged or shamed for who they are. Every person is unique for themselves and deserves to be treated with kindness. My advice to [other kids with clefts] is to always be you." -Hunter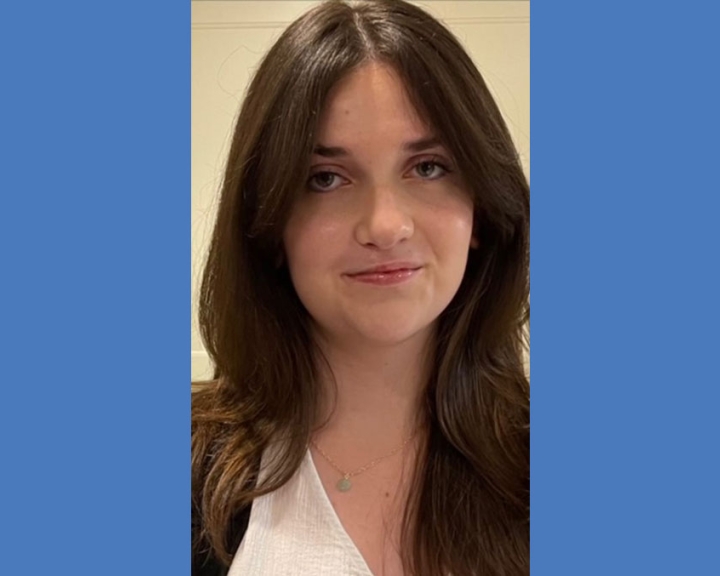 "Having a cleft is something that can be difficult at times, and speaking here today, my goal is to make at least one person feel less alone. My advice is to try to make a community out of your differences and really get the most out of any hardship that you face." I want to become a doctor because "I want to get rid of the stigma of how hospitals can be scary and surgeries can be very dangerous that can scare a lot of people. So I think my goal would be to help at least one patient be less scared and less afraid." -Niamh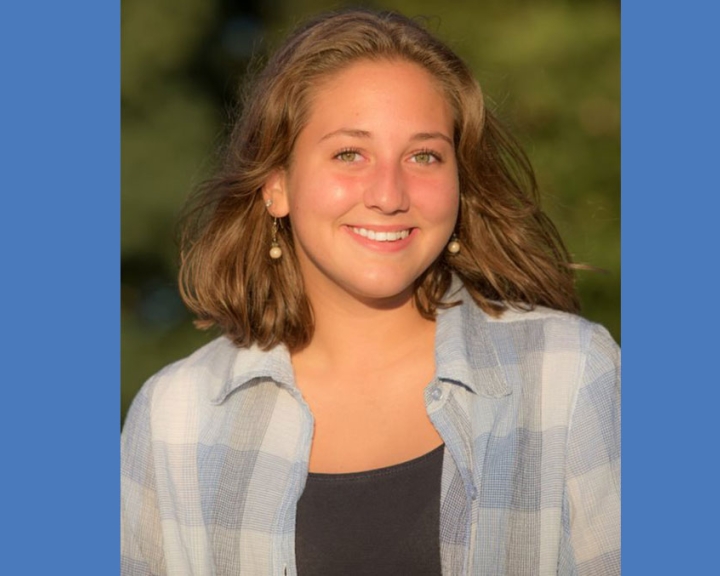 "I think it's so important for anyone born with a cleft to try to get involved…. That's why we are here today — to let everyone know that it is going to be hard, like all things are, but with support groups and community, embracing it makes it a lot easier to deal with when you let that just be part of who you are." -McKayla
Awareness Through Art: Katie Manning and the 100 Cleft Portraits Challenge
Katie Manning is an artist and creative coach based in the UK. After her eldest daughter was born with a cleft, Katie decided to use her art to empower and connect members of the cleft community.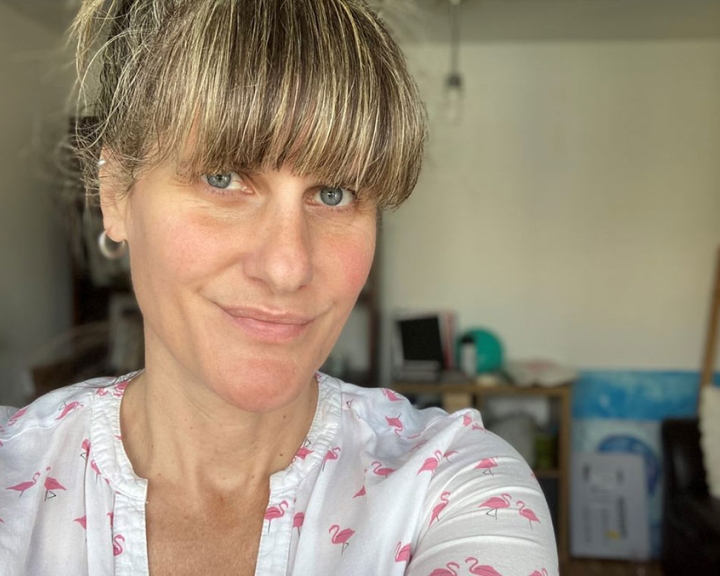 "My cleft portraits are to celebrate and to raise awareness of our cleft-affected community and they are to show the beauty and the incredible journey that is cleft. It really is the single most growth-inducing experience of my life to be the mother of a cleft-affected daughter. I want the cleft-affected community to feel seen and heard and respected and I want my art to also help parents to see the raw beauty that is their journey."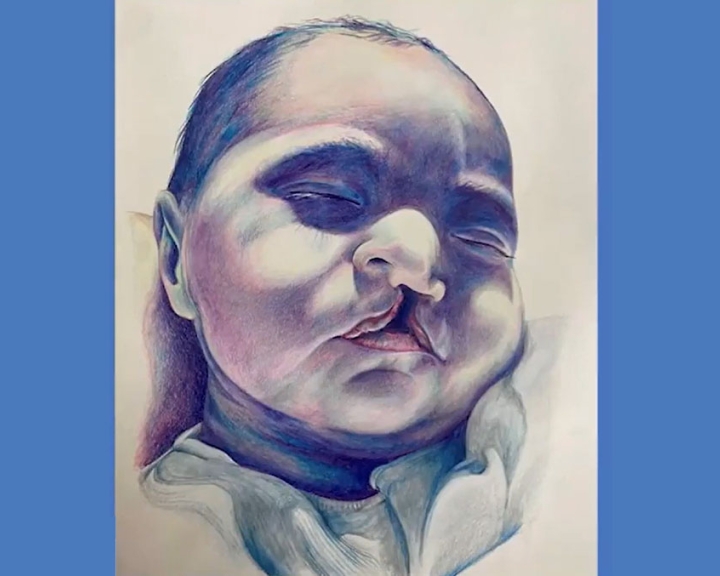 "Creating these portraits, I think, is incredibly important because cleft can affect anyone and the world needs to be aware of the impact that cleft can have on families and individuals and that it's not just something that just gets fixed; it's a multi-faceted thing [that] can have numerous effects on some families… and individuals, and these effects… can last a complete lifetime."
Dating, Relationships, and Beauty with a Facial Difference
Iva Ballou, founder of RealSophisticatedJoy, and Ashley Barbour, founder of Cleft Love: Learning to Love My Smile, discuss relationships, online dating, and reimagining conventional standards of beauty.
Iva and Ashley's top tips for dating with a cleft: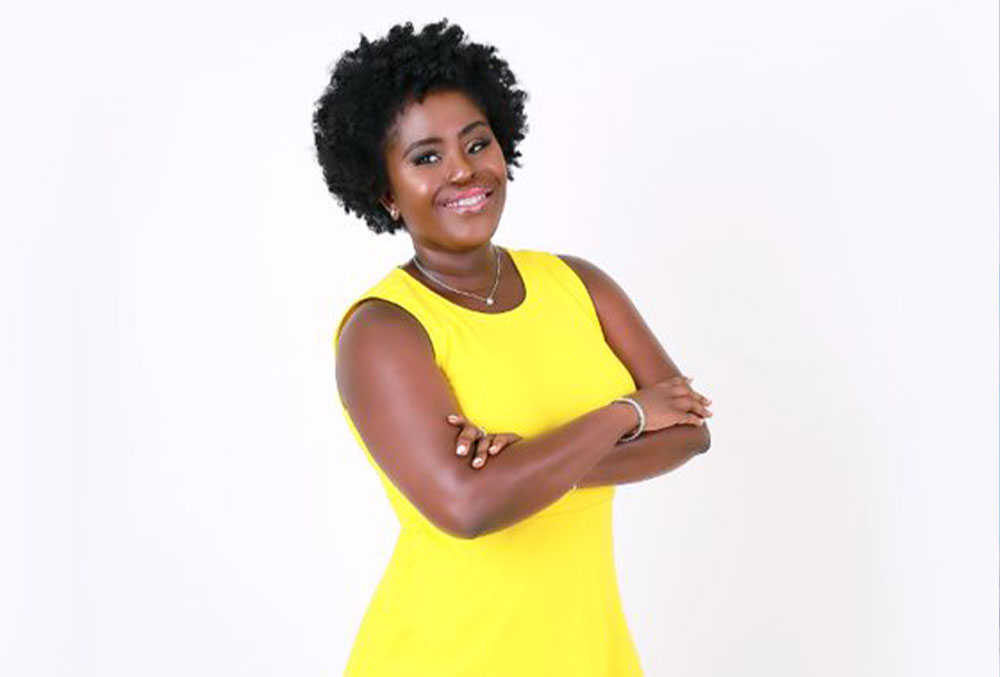 Have at least one photo in your profile that clearly shows your cleft, especially for online dating. As Iva says, "This is also my face, and I don't want you to expect anything different, because I'm going to show up as me."
If your partner's family member says something about your cleft, turn to your partner later and say, "Hey, this person said something. I know it doesn't reflect on you, but there's something I need you to do." Then give them two or three things to say to that relative. If they don't do it and the relative says something again, respectfully tell the relative, "You're going to respect me." Open communication is the key.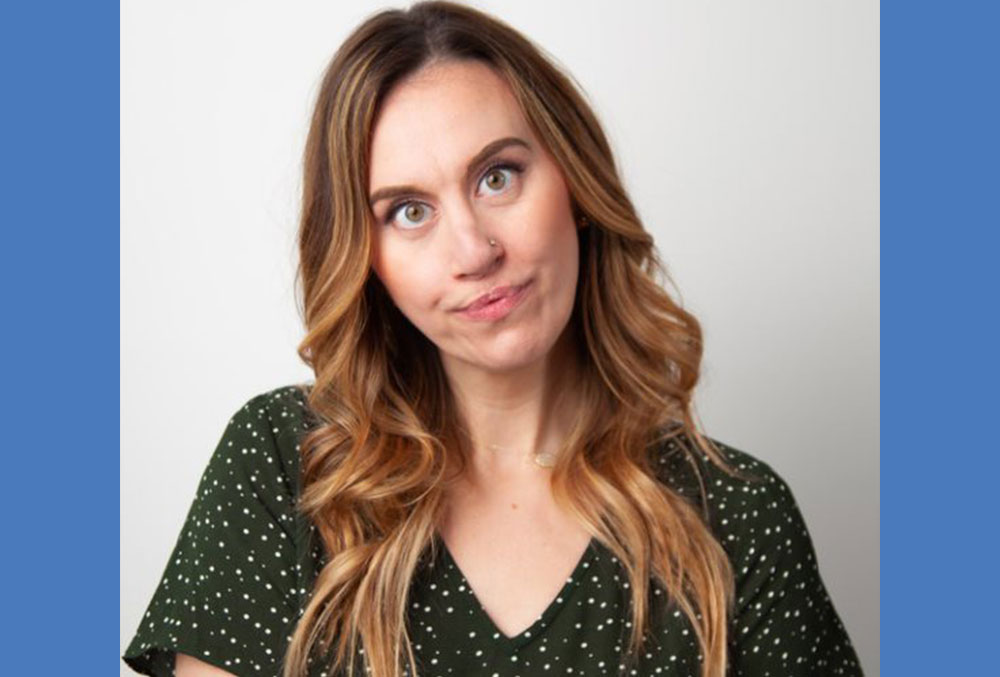 Start the "C conversation" early. Ashley likes to text guys before their first date to let them know she has a cleft, she's proud of it, and if that is a problem for you… bye.
"The more comfortable I've become with my cleft, the more positive or attracting energy I've put out. People are able to feel more comfortable with it because I feel more comfortable with it."
Young Leadership Circle: Young Professionals Making a Difference
Smile Train's Young Leadership Circle (YLC) is a group of young professionals and graduate students focused on spreading awareness about clefts and promoting Smile Train's cause and model. In this session, three YLC Board Members shared what drew them to the YLC and how they make an impact through fundraising, networking, and more.
Featuring: Sofia Ballinger, Elana Colangelo, and YLC Chair Lou Jug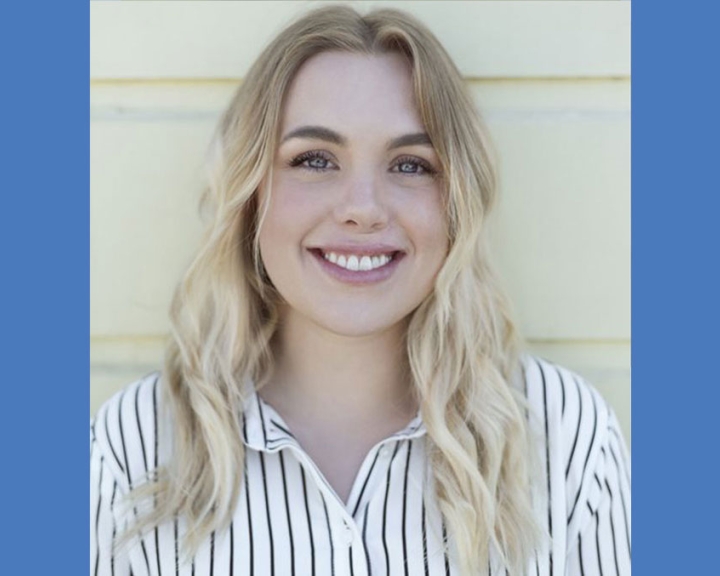 "During the pandemic, I realized I really wanted to get more of a sense of community, and I found the YLC and I thought that would be a great thing for me to finally embrace this side of me and the [cleft] community…. This is something I really care about, too, because there are so many kids out there who don't have the resources that I had to be able to have 20 surgeries, let alone one surgery." -Sofia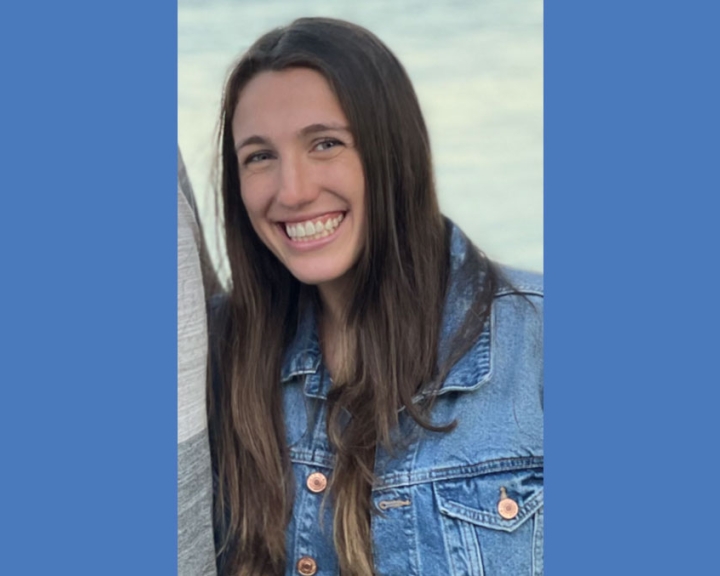 "Growing up, I never really had met anyone else who had cleft or knew what it was, so finding a whole community of people who not only knew what cleft was… but were also so passionate to join a committee about it was really important to me…. I joined YLC during the pandemic" when so much was going on in the world because I wanted to use what little free time I had to make a difference. -Elana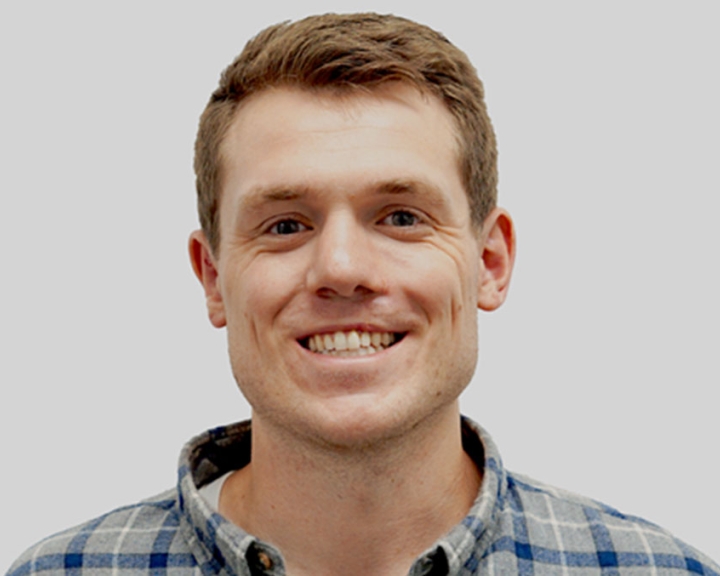 When I was 16, a dentist challenged me, saying, '"Do not get in the way of a cleft kid. There is nothing that they cannot do after what they go through.' It was a really powerful moment and got me thinking. As I got older and matured… my mom, dentist, doctors, the rest of my family really challenged me to make it a bit more of my story and embrace it instead of hide from it…. I challenge anyone going through the process as well to really embrace your story instead of running away from it, because it's amazing what it will do to your life when you embrace it." -Lou
Empowering Cleft-Affected Individuals
Dave Liu is a 30-year veteran of Wall Street and Silicon Valley who has raised $15 billion for hundreds of companies and has had multiple billion-dollar exits as an investor. He was also born with a bilateral cleft lip and palate and underwent almost a dozen surgeries. An active philanthropist, Dave has dedicated his life to helping the cleft community. In this session, he shares his story and his mission to help cleft-affected individuals.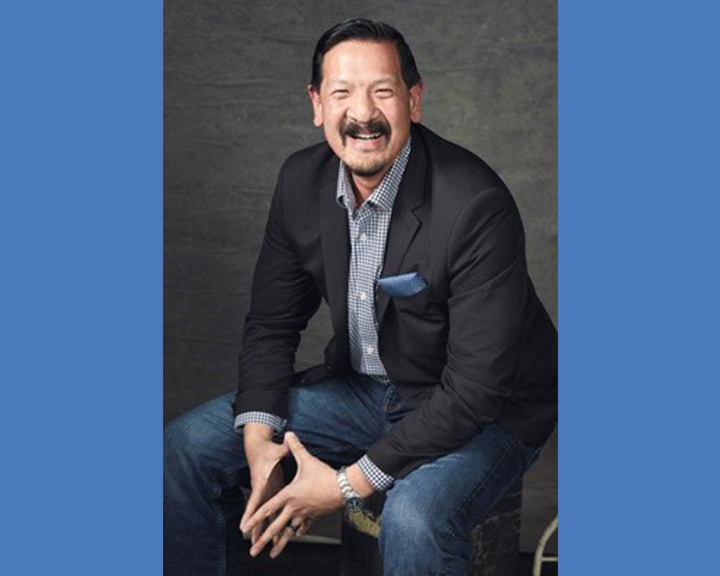 "I think my cleft really did prepare me well for a career on Wall Street and Silicon Valley. In my career, I've learned that when there's a lot of money at stake, when tensions are high and nerves are fraught, people tend to do things that create a lot of pressure on you… and I think all of the teasing and stares that I used to get prepared me to not care, frankly, about what other people thought of me. I like to think [my cleft has] been a blessing more than a curse because it made me one tough cookie and helped propel me in my career."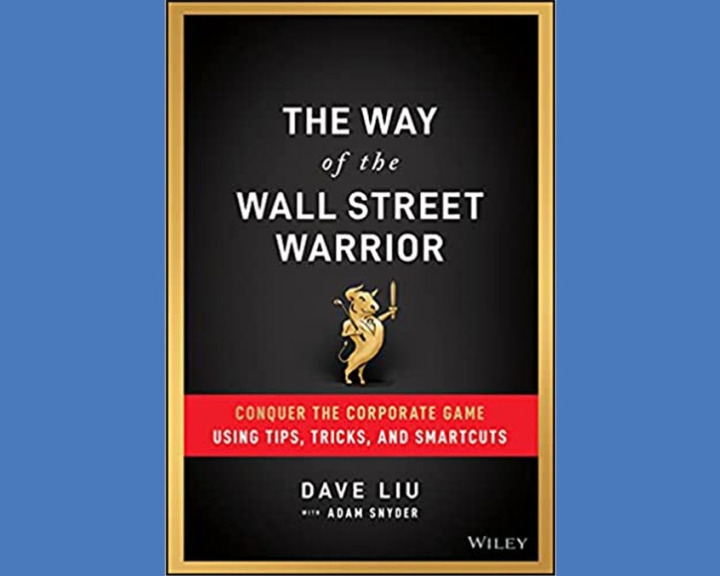 Advocating for the Ensuring Lasting Smiles Act (ELSA)
Speakers: Kristin Pfeifauf, researcher, attorney, medical student, and cleft care advocate
Becky Abbott, Director of Research and Treatment for the National Foundation for Ectodermal Dysplasias
Cleft Con wasn't only about empowerment; it was also about power. A key goal of this year's conference was to mobilize the cleft community behind ELSA, a bipartisan bill that would close statewide gaps in coverage by requiring all private group and individual health plans cover medically necessary reconstructive plastic surgery/procedures needed to treat congenital anomalies, including clefts.
ELSA is a commonsense and vital piece of legislation, but it is in real danger of not passing Congress. It is on the cleft community and its allies to raise our voices and let our elected representatives know that continuing to be denied for the procedures we and our loved ones need to live and thrive is not an option.
Visit our advocacy page and watch the sessions above to add your voice to the growing chorus behind this crucial bill.
---
Was the event a success? The attendees say it best: