Smile Train is the world's largest cleft charity. Our unique, sustainable model empowers healthcare professionals in more than 70 countries to provide lifesaving cleft care in their own communities 24/7—for free!
Before receiving the cleft surgery that will transform their lives and heal their smiles, our patients must meet weight benchmarks and pass health screenings. Mothers around the world tell us the local, year-round nutritional support we sponsor has made surgery possible for their child and even saved their life. Yet, shockingly, the relationship between malnutrition and clefts has never been scientifically examined. Until now.
In honor of World Smile Day®, Smile Train partnered with the Institute for Health Metrics and Evaluation (IHME) at the University of Washington to produce a first-of-its-kind study: A Generation Lost: The Devastating Effect of Malnutrition on Children with Clefts. We now can say with certainty:
Babies with clefts are twice as likely to suffer severe malnutrition as those without
200,000+ children with clefts are dangerously underweight
More than 45,000 children with clefts have died from malnutrition before their fifth birthday between 2000 and 2020
Each one of us needs to shout from the rooftops to governments, policymakers, and within our communities that children with clefts are worthy of our care, love, and support 365 days a year. Please, help us spread the word about the importance of nutrition this World Smile Day®.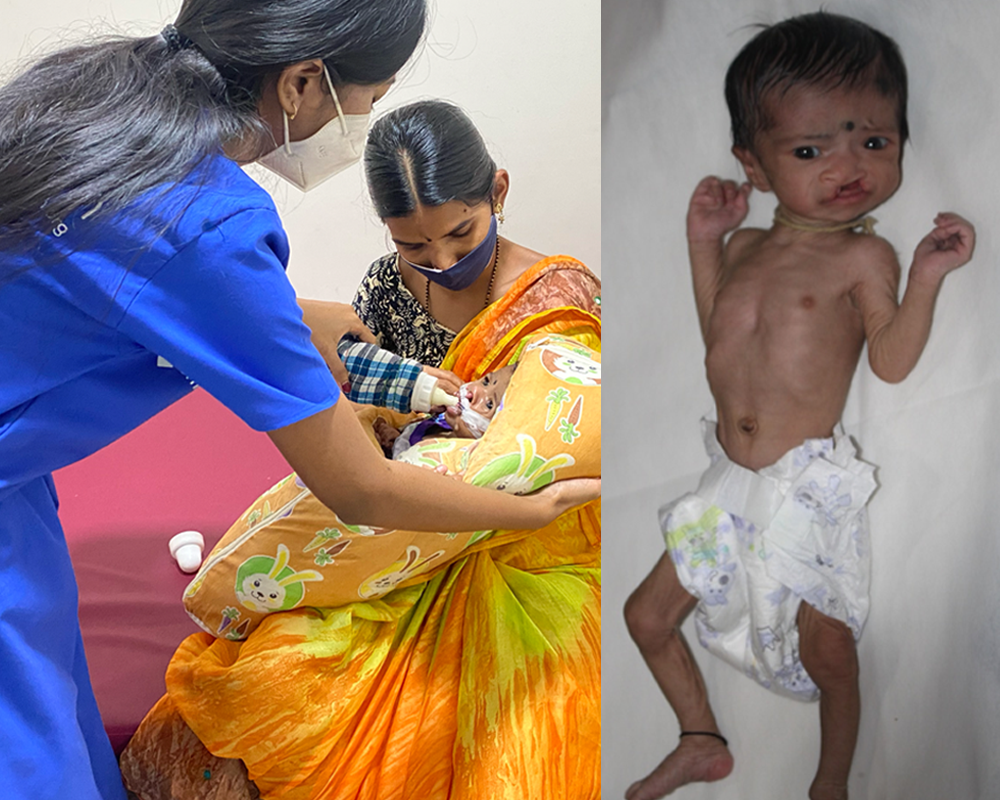 Take Action Now
The findings in A Generation Lost are not acceptable, but they are not the end of the story. With our sustainable model, Smile Train is pulling out all the stops to ensure every child with a cleft has access to the lifesaving nutritional support they deserve, but we cannot do it without you. Changing the world with a smile means building a grassroots movement of people dedicated to speaking out and speaking up for those in need. Join our movement.
No Child Should Have to Wait for Nutrition Support
We will use your details to keep you up to date with our lifesaving work.
Changing Lives in Tanzania
See just a sampling of the real, lifesaving impact Smile Train's nutrition programs make each day.
World Smile Day® is the perfect opportunity for Smile Train's staff, supporters, and partners around the world to celebrate all the lives we've changed together this year. Follow and tag @SmileTrain on social media for all the day's events.