Supermodel and Entrepreneur Kimora Lee Simmons Joins Smile Train to Reveal US Survey Results
What's Making Us Smile This World Smile Day®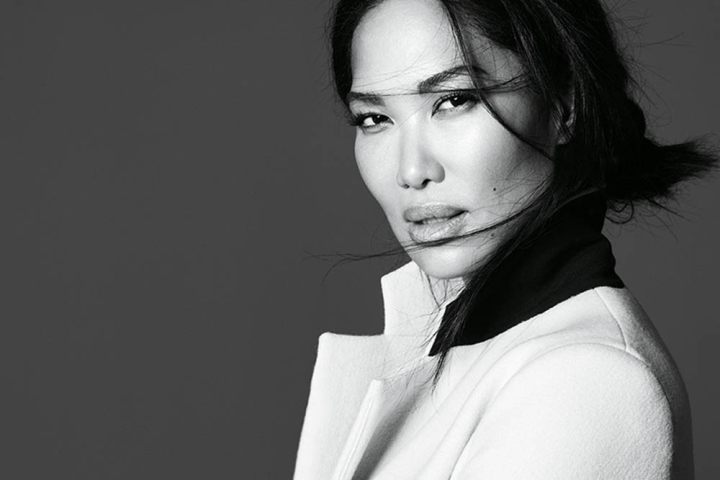 New York, NY (October 4, 2022) – In honor of World Smile Day® (October 7th), Smile Train, the world's largest cleft-focused nonprofit, commissioned The Harris Poll to conduct a national survey among over 2,000 Americans to pinpoint what in these turbulent times is making people smile.  Supermodel, entrepreneur, and Smile Train Celebrity Ambassador, Kimora Lee Simmons, has boarded the "train" and will mark the day by sharing survey results that show for many across the country "good weather" and "being alive" is what makes them smile.
Dedicated to acts of kindness and joy, World Smile Day® is celebrated the first Friday of every October. The annual event was started by the creator of the smiley face. The Smile Train national survey underscores that contrary to what some think, money and fame are not the source of happiness -- or for that matter will guarantee a smile.  Instead, a small gesture like "someone smiling at me" ranked high on the list.
Below are the top 10 items that made people smile today: 
Nice weather
Life in general/being alive
Watching TV show/movie
Being healthy
Good food/beverage
Funny video or GIF on social media
Someone smiling at me
Spending time with significant other
Spending time with child(ren)/grandchild(ren)
A joke
"The survey results are refreshing and heart-warming. They made me smile," said Susannah Schaefer, President and CEO of Smile Train. Coincidentally, World Smile Day® started the same year Smile Train was founded. We work daily to create smiles across the globe by offering free surgeries to children born with a cleft condition. At Smile Train, giving folks a reason to smile is in our DNA."
"I'm proud to partner with Smile Train on World Smile Day® as a smile can truly change a person's life. And that's what Smile Train is all about," said Simmons. "Nothing puts a smile on my face faster than my five beautiful children. I can be at my wit's end from a day of juggling the demands of work and single parenting, but something as simple as a hug from my little one or a call from my daughter at college will immediately get me centered and smiling again."
The survey was conducted online within the United States by The Harris Poll on behalf of Smile Train from September 13-15, 2022 among 2,076 adults ages 18 and older. The sampling precision of Harris online polls is measured by using a Bayesian credible interval. For this study, the sample data is accurate to within + 2.8 percentage points using a 95% confidence level.
About Smile Train: Smile Train, the world's largest cleft-focused organization, provides free corrective surgery to children born with cleft lips and palates. A cleft occurs when certain body parts and structures do not fuse together during fetal development. Clefts can involve the lip and the roof of the mouth. To date, Smile Train has supported safe and quality cleft care for 1.5+ million children. In its effort to provide smiles to children in low- and middle-income countries and all over the world, Smile Train supports training, funding, and resources to provide free surgeries to correct cleft palates, and in turn improve the lives of children and their ability to eat, breathe, speak and thrive.