Frequently Asked Questions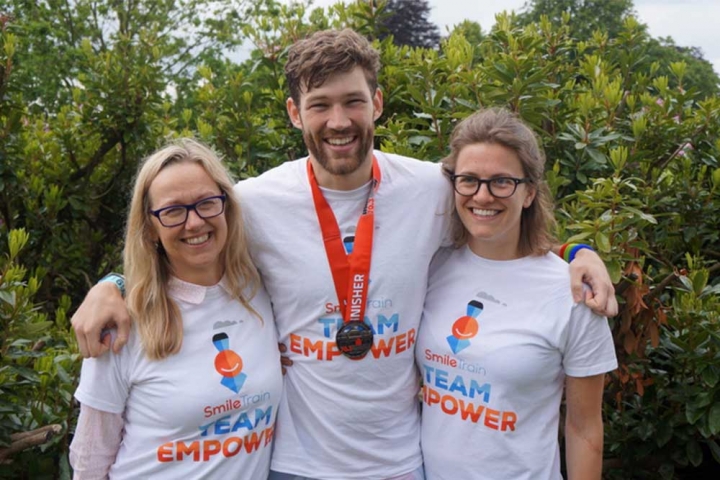 What is Team Empower?
Team EMPOWER is the signature endurance fundraising program of Smile Train that gives athletes all around the world the opportunity to make their race count toward providing free cleft surgery and comprehensive care to children in need. Every step, every lap, and every mile mean more than crossing the finish line — it means more smiles, new beginnings, and the opportunity for children with clefts to live full and productive lives.
---
Which races does Team EMPOWER have entry?
A list of all available races can be found on the 'Our Races' page. All races listed with a 'Participant Type' of 'Charity Entry' provide participants with guaranteed entry into the race. Simply pay the one-time non-refundable registration fee on our site and fulfill all fundraising minimum commitments set forth in the fundraising schedule.
---
Does Smile Train cover my race registration fees?
Yes! Smile Train will cover the cost of any registration fees associated to the race organizers (i.e. IRONMAN®, NYRR, etc.). After paying a one-time non-tax deductible registration fee on our site, there will be no additional fees associated with your race entry.
---
Are donations tax deductible?
Yes! All donations are tax deductible except the participant's one-time registration fee. Smile Train is registered with the federal government and every state in the US where it is required. Smile Train UK is a registered charity in the UK.
---
Can I expect fundraising support?
Yes! Each participant is assigned a staff contact who will be there to support their journey. In addition, a group of volunteers on our Alumni Advisory Committee will provide 1-1 advice to help each participant make a fundraising plan.
---
What happens if I don't reach my fundraising minimum?
Nonsense! We make sure that all participants are staying on track and are fully supported to reach their goal. In addition to staff assistance, the Alumni Advisory Committee is dedicated to mentoring and supporting all team members. In the event that you do not reach your minimum, the remaining balance will be charged to the credit card that you provided when registering.
---
I am signed up on Smile Train's site; am I registered for the race?
If you chose 'Charity Entry' then you've indicated your need to be registered for the race. Your staff contact will reach out with specific information on how to complete race registration once you've completed all required fundraising benchmarks laid out in the fundraising schedule.
---
What is your withdrawal policy if I am unable to race?
Depending on which race you are signed up for, we do allow a withdrawal period providing you've reached the withdrawal fundraising minimum, which is typically a portion of the full commitment. Details on the withdrawal date and minimums are communicated in the fundraising schedule at sign-up. After the withdrawal period passes you are responsible for fulfilling all fundraising requirements even if you were unable to race.
---
I have my own entry; can I still join the team?
Yes! You can sign up on our site by choosing the "Own Entry without Training" to receive the same great team perks with no fundraising commitment. Or choose the "Own Entry with training" option to receive team perks and a custom training plan at a fundraising minimum commitment of $1,000.
---
Where do I send checks?
All checks should be sent to:
Smile Train ATTN: Team EMPOWER
PO Box 96231
Washington, D.C. 20090-6231
Please indicate the participant's name and race in the memo section of the check or on a separate note. For example, "John Smith, IRONMAN® Arizona"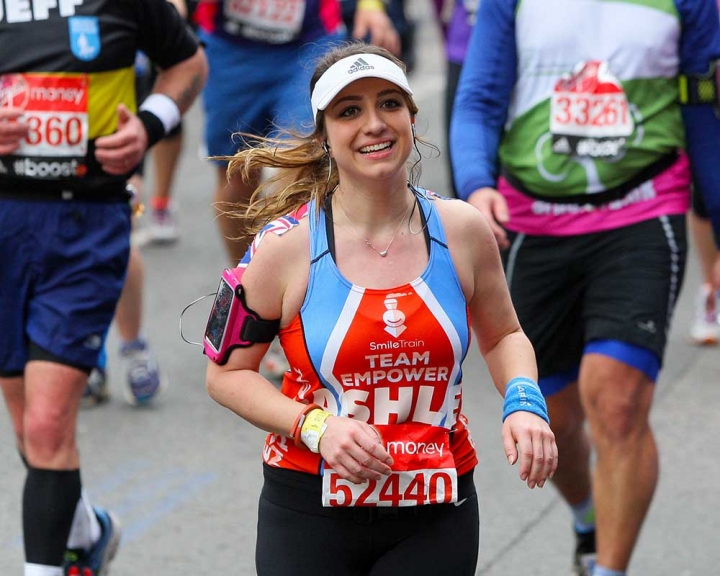 More Information
For questions related directly to Smile Train's vision, program, finances, etc., please visit: smiletrain.org/faq.