Priya Desai: A Positive Disruptive Force in Global Health
A peek at life at the intersection of math and magic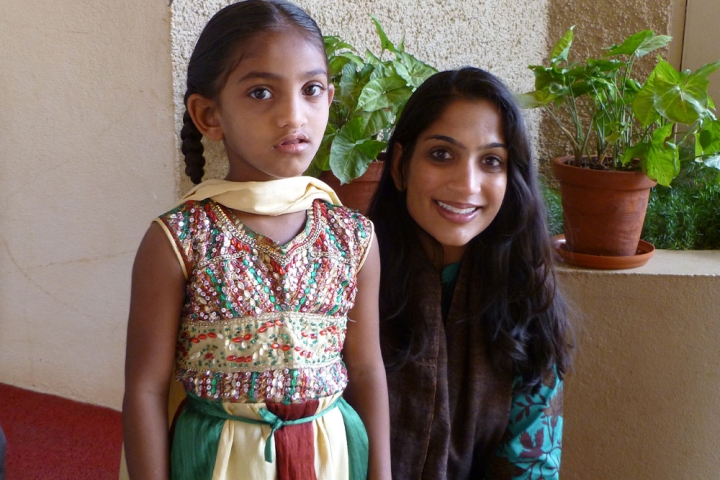 Priya Desai, Smile Train's SVP of Research, Data, and Innovation, takes cold, hard numbers from our partners and turns them into healthy smiles for ever more children in need. We caught up with her to learn more about her background, the state of research and innovation at Smile Train, and what life is like at the intersection of math and magic.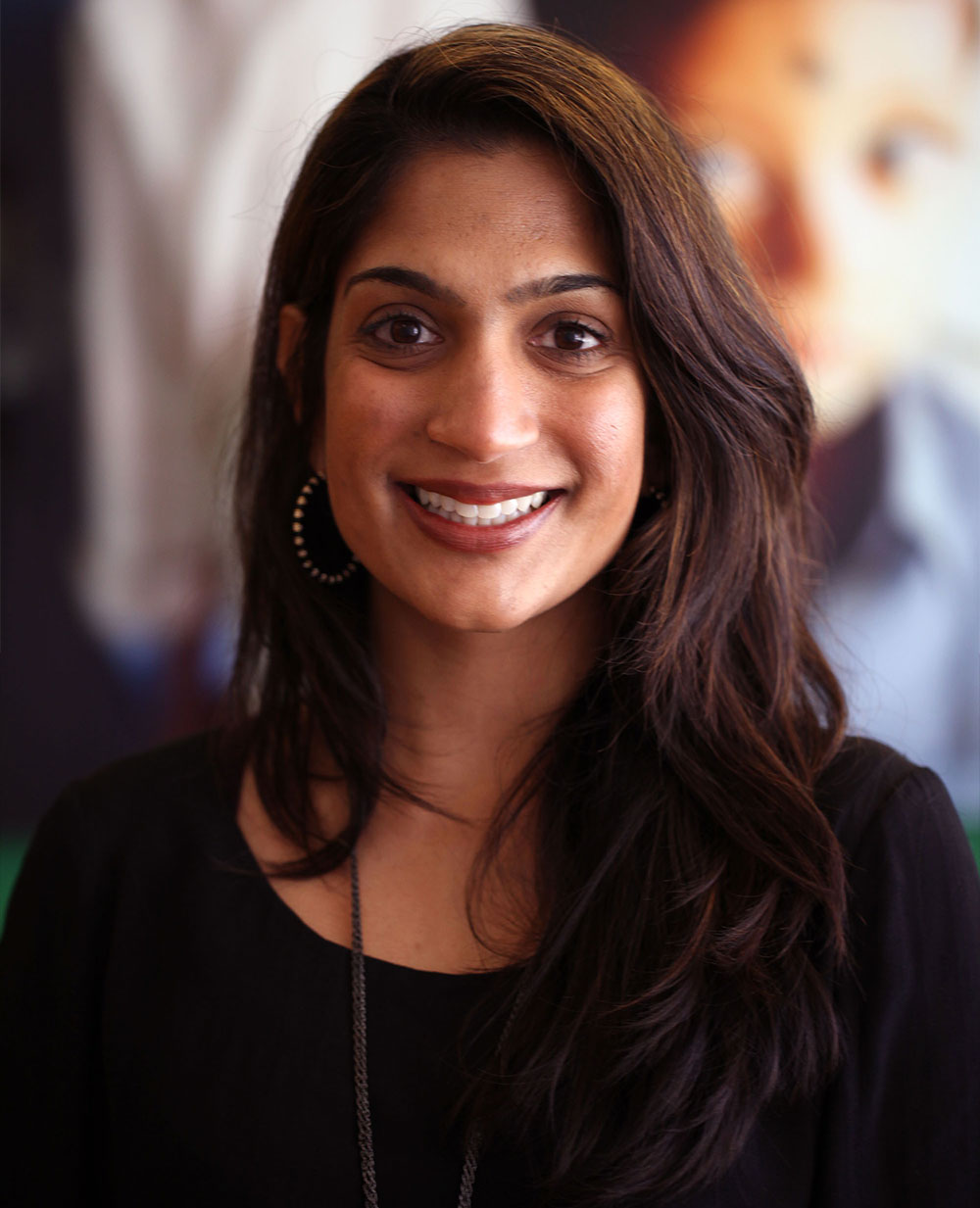 Tell me about your professional background.
My family encouraged me to go into medicine, but I always gravitated more towards communications. My career really started when I was working at Brigham and Women's Hospital in Boston as a research assistant and had a timely meeting with Dr. Atul Gawande at an elevator bank at the hospital. I didn't know who he was at the time, but we got to talking, and by the end of our conversation, he asked if I was interested in applying for a research manager position on his team at the Harvard School of Public Health. I had already gotten onto a few research publications by then, and in our interview later, he asked if I wanted to become a doctor. I said I didn't, and he said, "Good!"
I told him I wanted to go into communications and writing and he said that if you can master writing, you can communicate the importance of anything. I got the job and my work focused on raising awareness for the WHO's surgical checklist. This put me on Smile Train's radar, as they were interested in implementing the checklist among their partners at the time. They offered me a job, but I declined, as it wasn't a role in global health. A year later, Smile Train called back with a medical program manager role with a focus on safety and quality, managing the Medical Advisory Board (MAB) and expanding our surgical and non-surgical comprehensive cleft care programs.
At that time, I was just coming to appreciate the many challenges children with clefts endure, and I was attracted to Smile Train's sustainable model. After spending a lot of time in India, I knew that people there always look down on missions that come from the US or UK to disrupt the healthcare services that are already there. But here was a new kind of organization that didn't do that, but instead focused on offering a plethora of training and continuing education opportunities for local medical professionals.
This time, I accepted the offer.
It was an exciting time to be here. It was the fall of 2011, and we were starting the process of adding more representatives from the countries where we work to the MAB, which had been heavily American to that point. To me, that proved this was an organization that walked the walk. I knew that was special and something I wanted to be a part of.
Shortly after I joined, the Chief Programs Officer at the time asked me to take three weeks to travel throughout India to understand where we could pilot non-surgical comprehensive cleft care programs. In all my previous travels there, I had never seen any child with a cleft even though there are tens of thousands of them. This time, I visited patients and families and cleft team members at about 10 partner hospitals.
Seeing this work from the ground up… that relationship between providers and patients is something that is just made of magic.
Now as a mother, thinking back on that experience and the lengths that people with no resources go to take care of their children and the incredible care and love our partners give to each patient no matter how many they see, that makes you feel a higher calling to do this work. That makes it personal.
How have you seen Smile Train grow in the global health space and what has your role in this been?
Shortly after we diversified the MAB, we developed regional Medical Advisory Councils in Africa, Asia, and Latin America. I think that taught us that including local voices is the only way to improve safety and quality on the ground. That's the essence of our partnership model.
Every global healthcare organization seeks to be a disruptive force, but the trick is to be a positive disruptive force. You don't want to swoop in and interfere in what is already happening on the ground. That's disempowering, and that is what I feel the medical mission model does in its pure essence. Their intentions are good, but the results are by nature episodic. When you train others like we do, you help them apply what you taught them and adapt it to their own unique circumstances. It's not on us to tell others what they need to learn. We provide our partners with a plethora of options, and that motivates them, makes them feel included, and helps connect every specialty — surgeons, anesthesiologists, nurses, nutritionists, orthodontists, speech providers, etc. — to the trainings that are right for them.
During the pandemic, we saw how important community healthcare workers are on the front lines of treatment, and over the last five years, we've established programs to train them, too. I think that has been utterly amazing, because why wouldn't you trust a community healthcare worker over a doctor you don't know? So we've been working on training these paraprofessionals to assist in things like speech services so that if there's not a speech therapist in an area, our patients can still work with a trained professional. We collect data on these trainings, too, so that we know how effective they are and can adjust accordingly.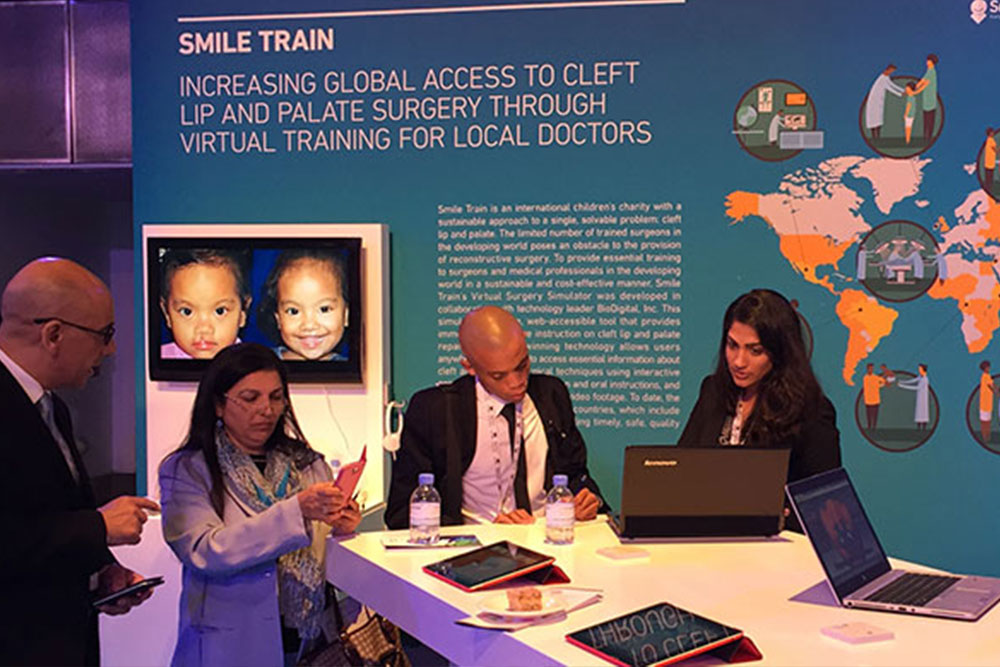 You helped establish Smile Train's Research and Innovation Advisory Council (STRIAC). What work does this advisory council focus on and why is it important?
Research is the mechanism through which we constantly raise the global standard of cleft care. And yet, many of our partners told us they do not have access to the resources to conduct research. So in 2021, Susie and the MAB asked me to start something new — an advisory council focused on research and innovation in the cleft space. It was an opportunity to sit down with Dr. Larry Hollier [professor of plastic surgery at Baylor College of Medicine, chair in plastic surgery at Texas Children's Hospital in Houston, and chair of the MAB] and discuss how research underpins and informs the quality of cleft care. It was a difficult problem to tackle, and we felt a great sense of responsibility to see it through.
We met Dr. Felicity Mehendale [a plastic, reconstructive, and cleft surgeon who leads the Global Cleft Lip and Palate Research Programme at the University of Edinburgh] pretty early in the process, and that was life changing. She helped us build STRIAC with the kind of diverse personalities and backgrounds we wanted. Right now, STRIAC is focused on questions of whether we are getting the right data and using it in the right way to inform how cleft care is delivered.
I can safely say that for every child seen by a Smile Train partner, so much care has gone into documenting their cleft treatment records, so much mindfulness. And the same is true for our partners — we don't want to overburden them with data collection. The balance is constantly changing, and everybody on STRIAC is completely dedicated to getting it right.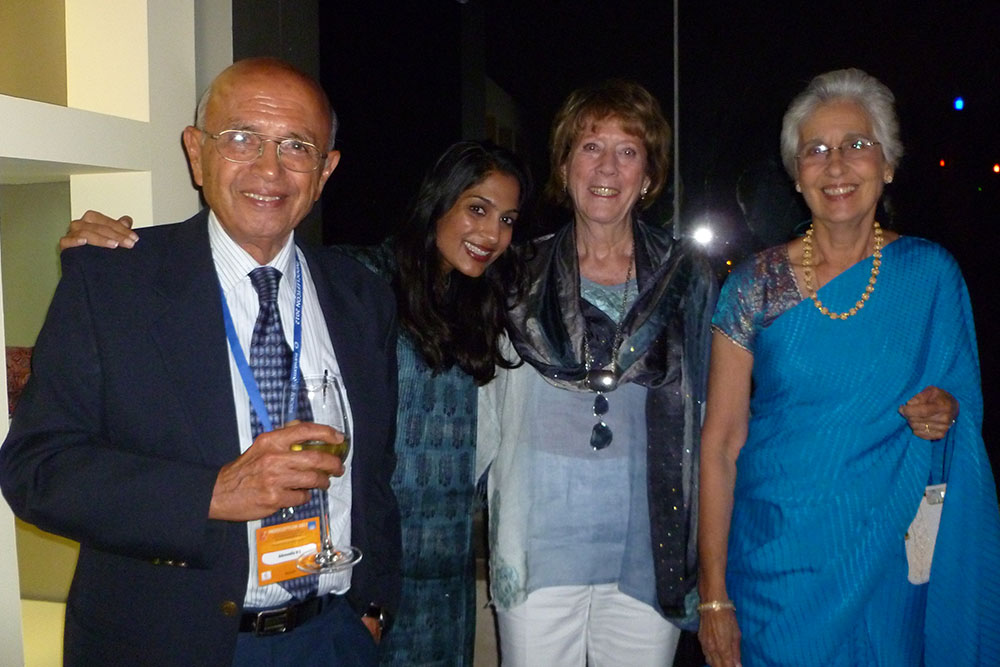 How does your work affect partners and patients on the ground?
My team and I manage the quality-review process for every surgery that our partners perform — that's usually more than 100,000 surgeries each year. The process we use is very granular, very technical, and time intensive — but it's so important. Of course, any process like this is subjective, which is why I'm excited that we're exploring how to use artificial intelligence to ensure that every surgery is objectively evaluated. That's something I am really excited about because it will give us a huge amount of information to share with our partners that even surgeons in the US don't get about their surgeries.
It keeps me motivated to know that Smile Train is always on the cutting edge, and that's an ethos that runs through every part of our organization. With every member of the STRIAC and with Susie, the primary focus has never been the numbers. It has always been about safety and the welfare of our patients. Research underpins everything that we do and it's essential to ensuring that our partners are always confident that they are providing the best care for their patients. That's always the number-one goal.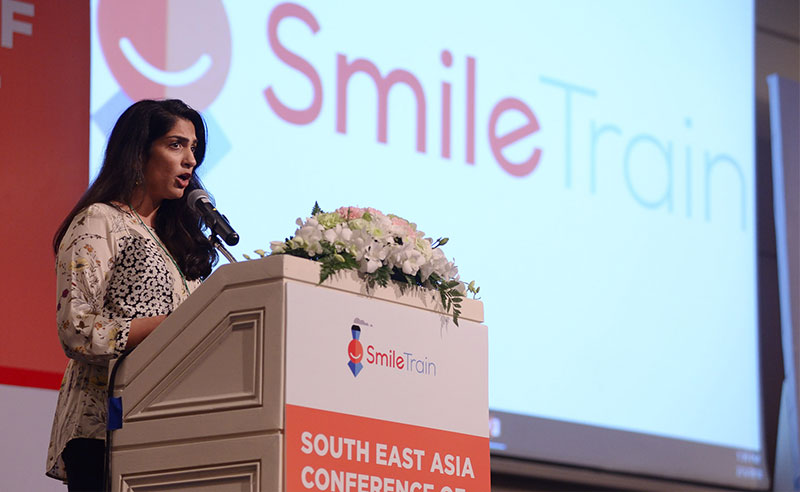 As an organization focused on a single issue, why does Smile Train matter to global health?
Cleft care is a team effort. So when you have the nurses, the anesthesiologists, the surgeons, everybody training together and they have everything they need before surgery, during surgery, and after surgery, that's huge, and not just for the cleft surgeries that we fund, but for all procedures happening at that hospital because the skills and the equipment are all transferrable.
I honestly believe that ours is the most brilliant global health model to date: building a medical infrastructure and training medical staff through the lens of cleft care.
I think COVID-19 offered the test case. Every hospital shut down to non-COVID patients, but who came back strongest? Our partners did. We're already above our pre-2019 surgical pace, and that's just astounding when you think about what a shock the pandemic was to hospitals and healthcare systems everywhere.
What is your vision for the future of R&I at Smile Train?
For the next three to five years, our focus is really going to be around stewarding our donor dollars into the best channels and investments possible. We're always asking ourselves what interventions are going to really make an impact so that we can then fine tune them and make them even better. My vision for research and innovation is that we continue to show the real impact of our partnership model around the world and ensure that each child receives safe, high-quality care.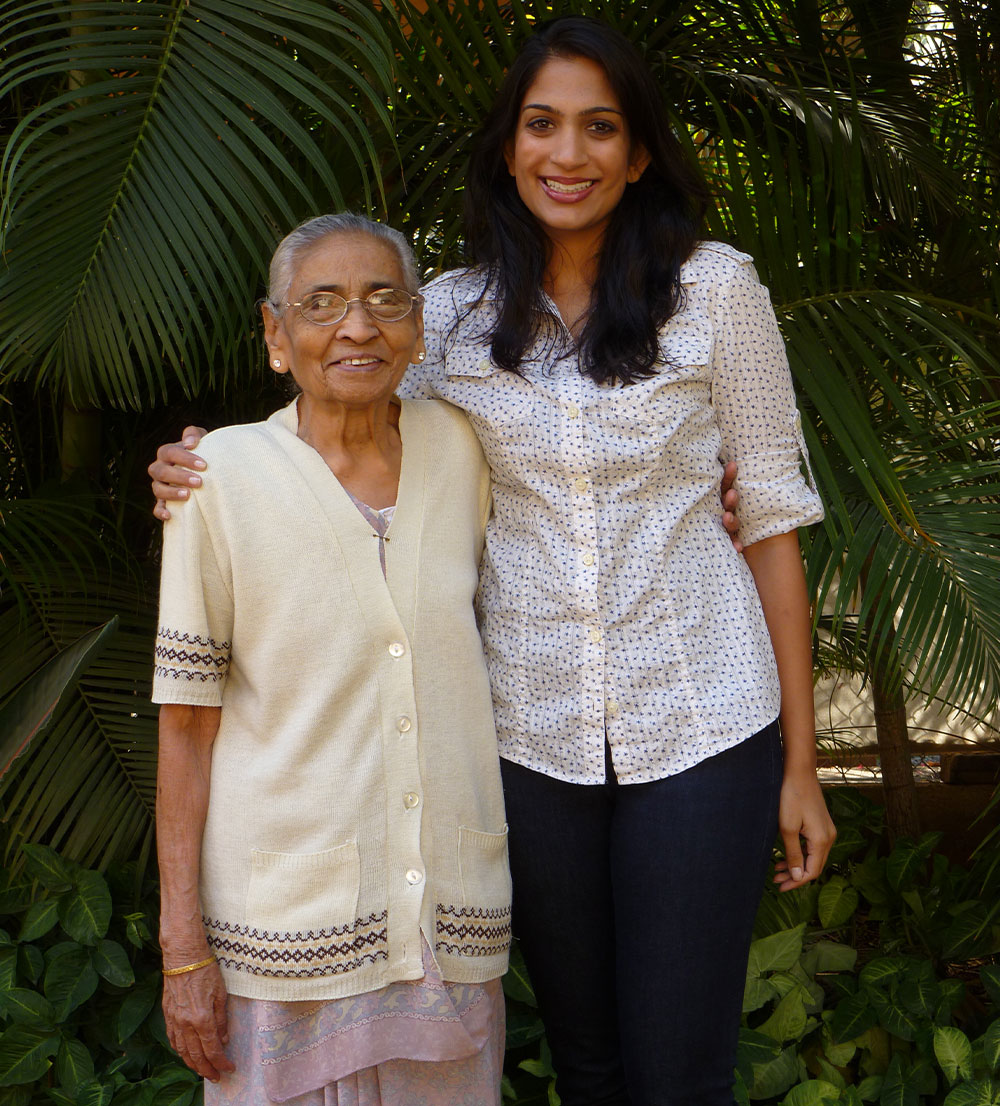 What Smile Train achievement or innovation are you proudest of?
I am proudest of STRIAC. I helped build that from scratch and it's already made a huge difference in such a short period of time.
What is your message to children with clefts around the world? Their parents?
As a parent myself, my message to our patients' parents is to not be afraid and to have faith. You will be treated with kindness. To the children, it's that you are enough just the way you are.
Priya and her colleagues around the world can only do their lifesaving work each day thanks to generous donations from people like you.