"I Found My 'Why'": Craig Bachrodt Runs 100 Miles in 29 Hours in Honor of Moms
An unforgettable story of grit, guts, and determination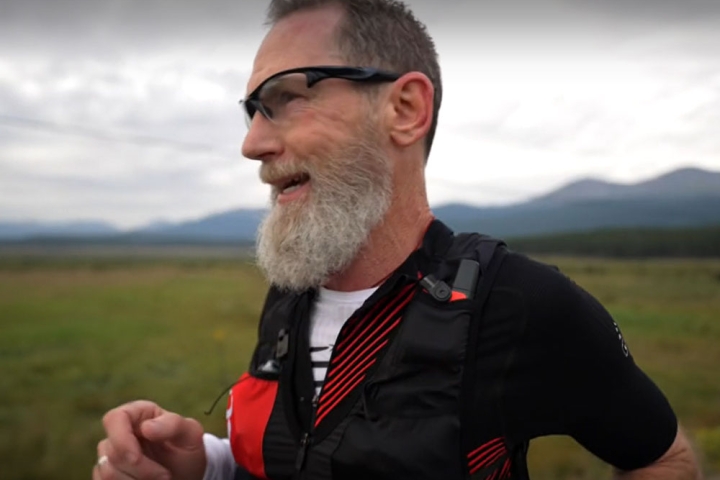 One of Craig Bachrodt's most cherished memories is of running through the woods on a snowy, sunny day outside Rockford, IL, when he was in high school. The snow was several inches deep, up past his feet — nearly 40 years later, he can still feel the crunch under his shoes — and his mother was running right by his side the whole way.
The magic of this moment sparked the endurance lifestyle he has lived every day since. In fact, he'll tell you that everything he knows about endurance he learned from his mother.
Asked to describe her, three words roll effortlessly off Craig's tongue: "Grit, guts, and determination." Sarah Bachrodt had seven children in five years, including two miscarriages and the death of a small child. As her four surviving children grew, she drove all around town every day so they each could pursue countless extracurricular activities — Craig alone participated in soccer, swimming, baseball, football, tennis, golf, and snow and waterskiing, even as his sister was an all-national gymnast. And she did it all while without sacrificing her own passions: Sarah was an accomplished abstract artist whose work was on display across the US and worldwide, including in Milan and Monaco.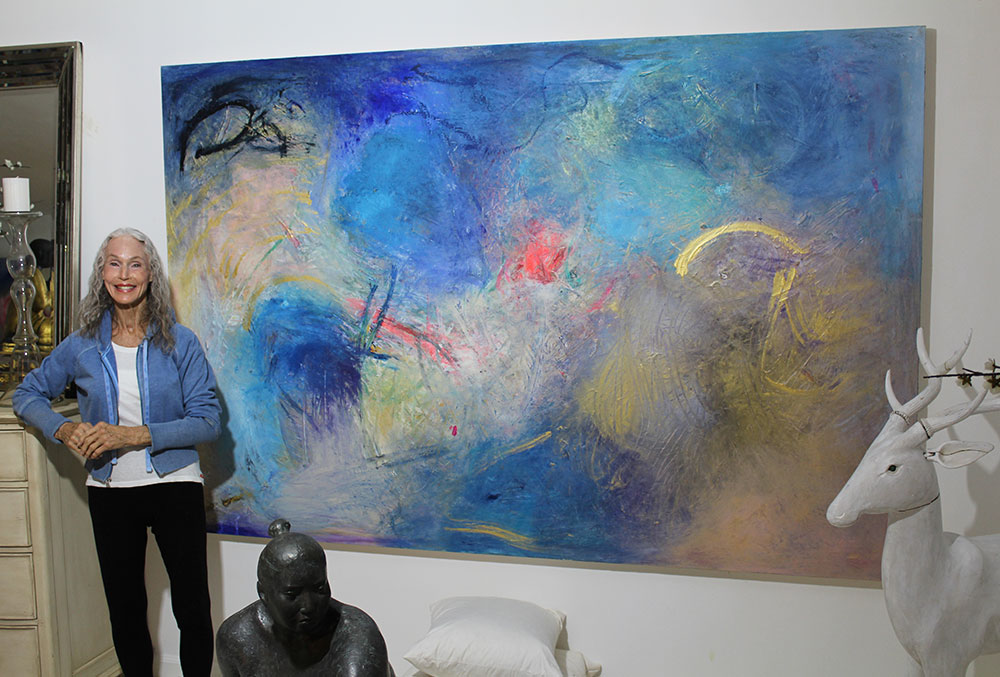 "I grew up in a museum," Craig remembers. "There is not an art gallery in the world as finely curated as her home was." Sarah was that rare person with an ambidextrous brain, as adept at athletics as art. She moved 12x8 ft. canvases across the house by herself. Even at 70 years old and 107 pounds, she was still doing pull-ups.
Naturally, her museum was always spotless. "Mom had four teenagers and a white carpet," marveled Craig. "She would sometimes vacuum at 3 a.m."
You Can Never Run on the Same Trail Twice
In 2001, Craig followed in the family business and bought a car dealership, a Chevrolet outlet in Ocala, Florida. The move to central Florida introduced him to the region's extensive greenway system. Though he had already been running for many years, a new passion bloomed wild in his heart as he explored the trails.
"The trails change every single day," he said. "The way the light hits it, if you go through the trail at 1:00, it's different than at 3:45. It's different at dawn, dusk, and night, and that's especially true in winter. Most things in this area die off in winter, but it's an overgrown jungle in the summer. You think about things."
Before long, what he thought about the most was his new favorite feature of the trails — Anna Redgate. An art teacher whose nine-month-old daughter, Grace, was killed by a drunk driver a few years before, Anna had turned to the trails to find serenity and solace after the tragedy. In Craig, she found that and more.
With her as his muse and cheerleader, Craig stepped up his endurance events, including completing a grueling 100-mile mountain bike race in Leadville, CO, one of America's highest towns.
Anna passed away in the spring of 2017. She was 48. Devastated, it was now Craig's turn to find comfort in the endlessly renewing life of the trails.
Grit, Guts, and Determination
Craig ran two marathons after Anna died and wrote 1,500 letters to those he cared about. He ran more in 2019, then, in 2020, he ran 16 solo marathons to beat the quarantine blues. "Anyone with a healthy habit, hobby, or obsession is blessed. Because you could have an unhealthy one," he said.
Now, as ever, his mother, Sarah, remained by his side through all the ups and downs of life and the trails, sometimes even staying up to chat with him until 2 a.m. Craig had been toying with the idea of expanding into ultramarathons for a while, but never had the motivation, the "why," he needed.
Sarah was diagnosed with Alzheimer's in 2021 and moved in with Craig that summer, a once limitless woman now bound to a wheelchair and losing herself to dementia. Craig took it as an opportunity to grow even closer to her. He read the poems she wrote for the first time and consulted her about his life, including whether to begin his ultramarathoning career by running the infamous 24-hour, 100-mile road race in Leadville the following summer, when he would be 54.
Her old vivacious smile broke through. Her eyes shone with sudden lucidity. "Absolutely. Absolutely you should do this."
Three days later, Craig was the last person to hug Sarah and put her to bed before the stroke that ended her life.
Honoring Moms, Honoring Smile Train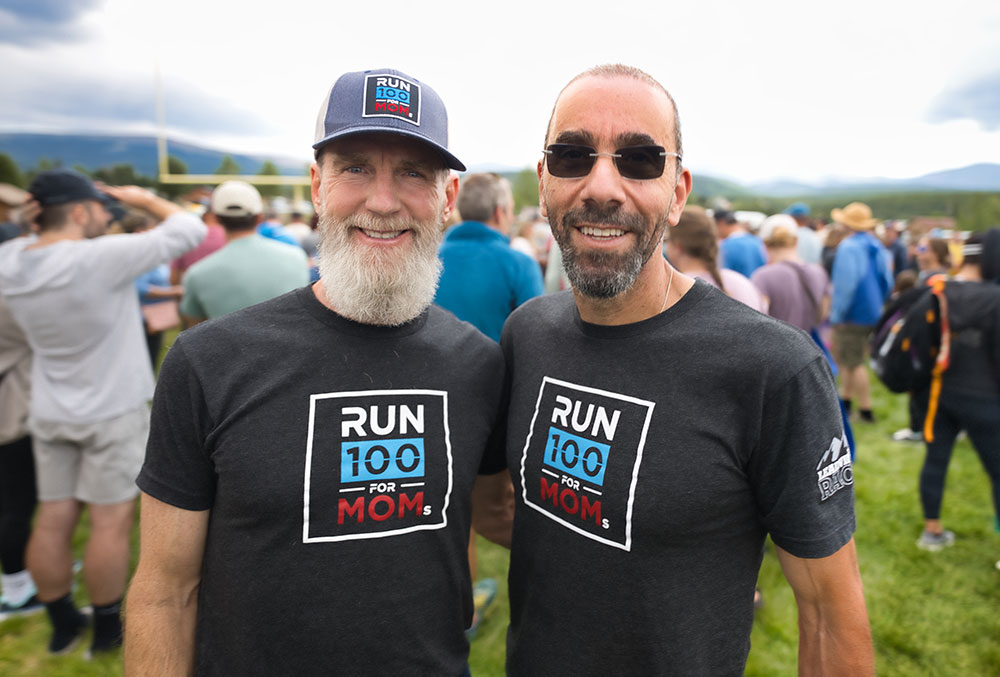 He now had a "why" great enough to justify running 100 miles over mountains in one day. That motivation soon crystallized into "Run 100 for Moms," Craig's campaign to use the Leadville 100 as an opportunity to raise — and match — $100,000 in donations to five of his favorite charities, including Smile Train, in honor of his mom, Anna, and all moms everywhere.
A longtime member of the Premier Circle, Craig sees Smile Train as a natural fit for this initiative. "To me, Smile Train is helping the mothers of children with clefts do what they'd do if given the resources. The stories I read of Smile Train's patients and their families always remind me of what true endurance looks like. Their grit, guts, and determination matter from the moment the child is born and for the rest of the treatment journey, which can be a 20-year marathon. Cleft treatment is the most life-changing thing you can give to a family in need, and I think it's fantastic that you can change someone's life forever."
A Lifecycle in a Lifestyle
From the barrenness of that fall and winter through the green rush of spring, Craig felt his late wife's and mother's presences by his side on the trails as he prepped for Leadville six days a week. On Sundays, he, Anna, and Sarah took a break to meditate together; for Craig, it was a weekly opportunity to refocus on his "why."
"Meditation is gratitude," Craig said. "As the child of parents who have passed, remembering them helps me stay true to my real goal, for this race and for life: Celebrating those I love while they are still here."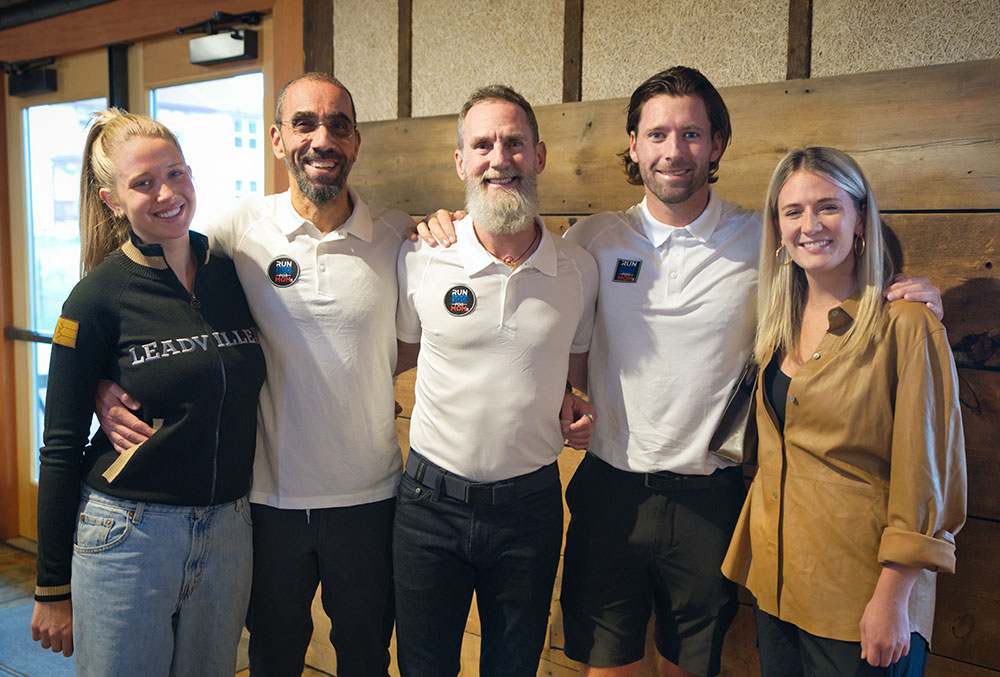 August 20 was a mild Saturday in Leadville, 60° and cloudy. Craig started on time and kept up a good pace. As the miles and hours whizzed by, he entered a state that combined both facets of his preparation; his body stayed focused on taking one step, then another, then another, then another, as his mind trained on the mantra scrawled on his left arm:
"For Charity. In honor of Mom. With Anna."
About 800 people started the Leadville 100 this year. Only 368 made it to the finish line. Twenty-nine hours and three seconds after taking his first step, 54-year-old Craig Bachrodt became one of them, crossing the finish line as "We did it, Mom!" crossed his lips.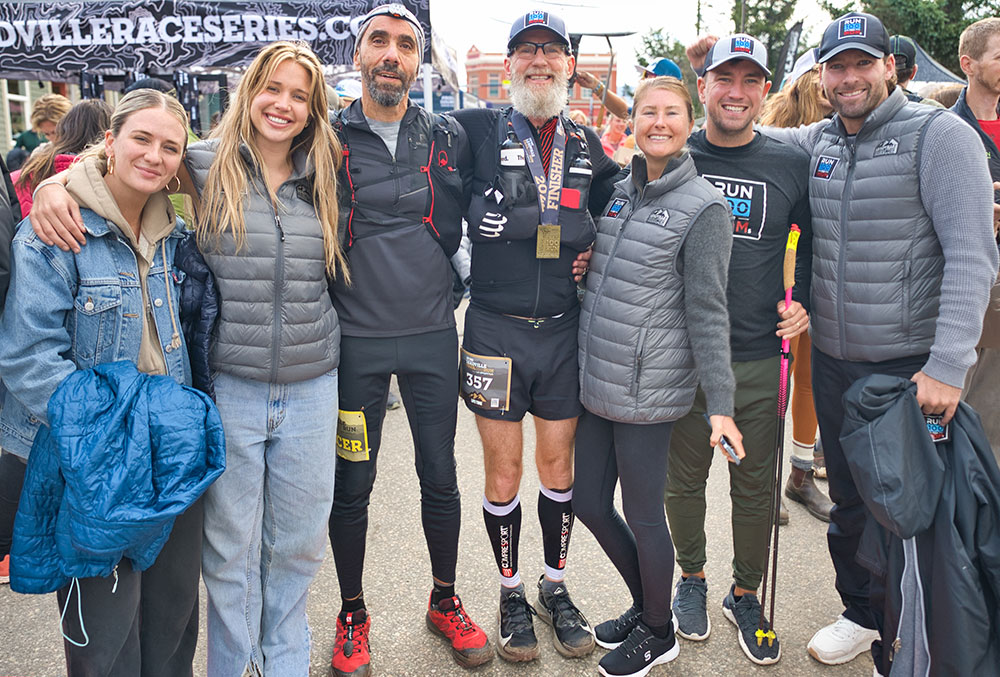 As he caught his breath, Craig felt energized and happy. Even in that charged moment, he was characteristically quick to share credit for his success with his crew and turn attention back to the moms who inspire him.
"From the beginning of the preparation for this race, and during the race itself, I knew that this wasn't about me. This was about honoring my mother with an effort that exemplified that which she regularly gave to her children. I am happy to have committed the time and done the work to complete this run in honor of my mother, Sarah Bachrodt."
After a short breather to be with his family, Craig immediately got back to work, gearing up to spend the rest of 2022 further testing the limits of his endurance. In October, Craig and his trainer, Rami, will run three marathons in three days around Lake Tahoe. Two days later, he and a friend will climb Mt. Whitney, the highest peak in the contiguous US. Then, before making his New Year's resolution, they will go on a "42-mile adventure" — running the length of the Grand Canyon twice.
"I'm always thinking of how I can do more, and tying my giving to honoring moms and raising money for charity makes the effort make sense. Without that why, my year of training was extravagant, luxurious. It took me away from other things I could have been present to, my family or my business," Craig said. "I believe in giving your whole self away for the good: time, talent, and treasure, and these are values I'm instilling in my children, too."
"I want Smile Train, its medical partners around the world, and of course, the families who benefit from Smile Train's outreach and good works to know that what they are individually and collectively doing is true endurance. To start something is relatively easy. Doing the hard work over great periods of time, that's the juice; that's digging deep; that's perseverance."