Cleft 2022: Collaboration, Compassion, Excellence
Smile Train brought 200+ medical partners from 46+ countries to the world's largest cleft conference in Edinburgh, United Kingdom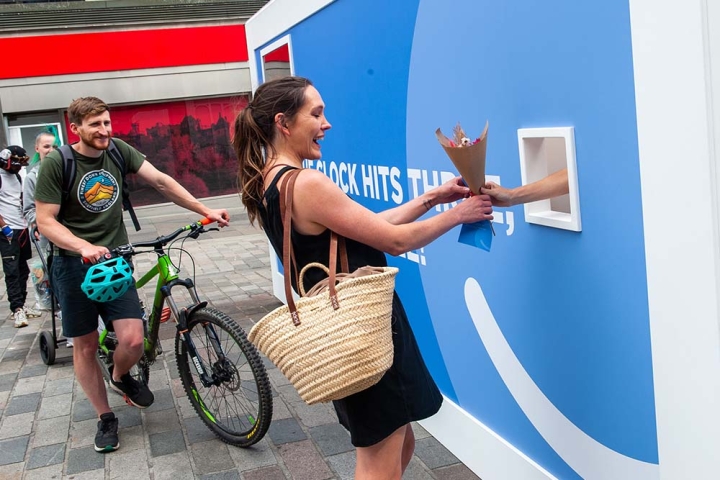 From July 11 – 15, the 14th International Congress of Cleft Lip, Palate & Related Craniofacial Anomalies (Cleft 2022) saw 1,500 of the world's foremost cleft experts come together in one of the UK's favorite cities, Edinburgh. This prestigious gathering, the largest of its kind, takes place every four years, and this year Smile Train was the proud Premier Sponsor.
Smile Train supported more than 400 of our medical partners from 50+ countries to attend the conference virtually and in person, to exchange knowledge and research in multidisciplinary areas of cleft care ranging from surgery to nutrition to technological advances in education and training.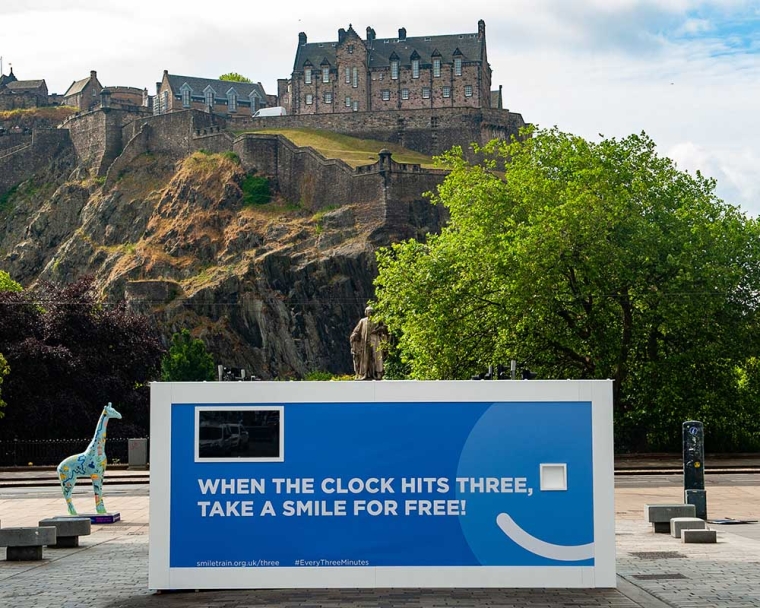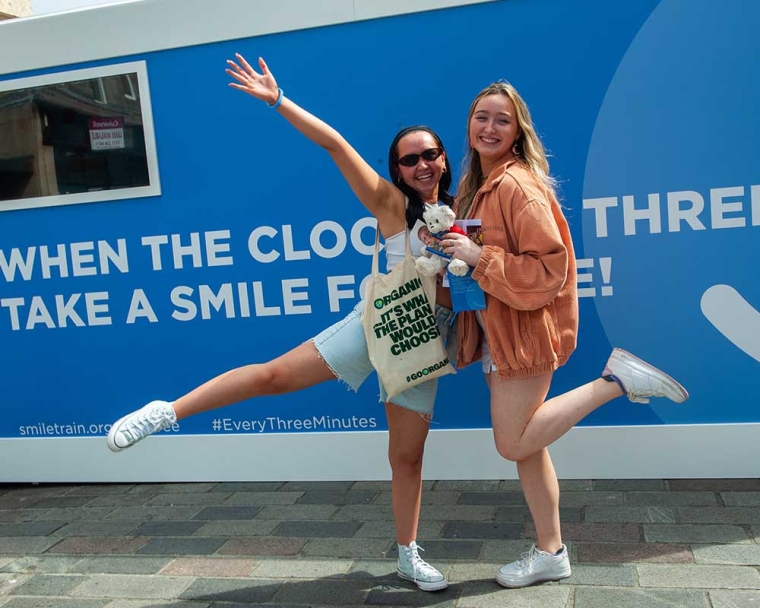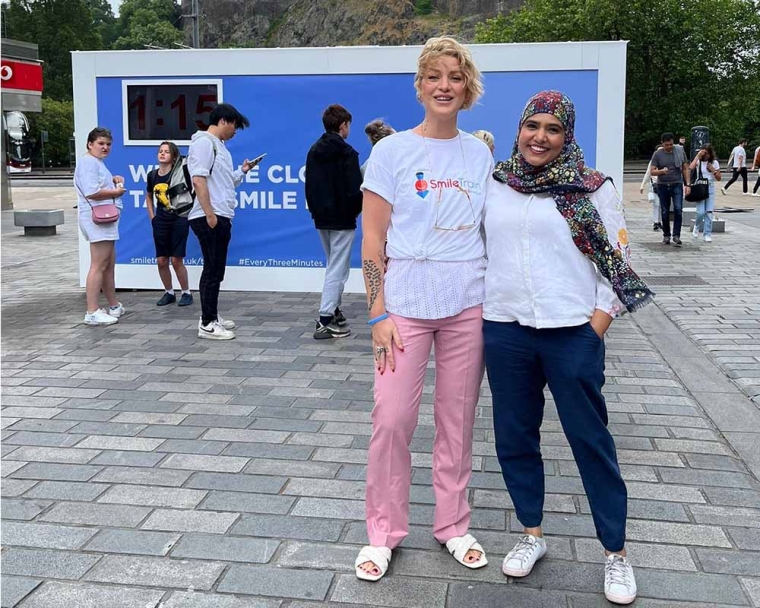 Every three minutes, another baby is born with a cleft, a serious medical condition that can threaten their ability to eat, breathe, speak, and smile. As July also marks National Cleft and Craniofacial Awareness and Prevention Month, Smile Train took to the busy streets of Edinburgh to bring smiles to the public and highlight this stark figure.
Smile Train's interactive billboard, set underneath the breath-taking Edinburgh Castle, featured a giant digital clock along with the words 'When the clock hits three, take a smile for free.'  Every three minutes, a hand appeared from the billboard to deliver a thoughtful gift to one lucky member of the public – in a bid to get them beaming.
European Launch and Workshop: The Simulare Medical Bilateral Cleft Lip and Palate Simulator
On Thursday July 14, Smile Train celebrated the European debut of the new Bilateral Cleft Lip and Palate Simulator from Simulare Medical, a Division of Smile Train.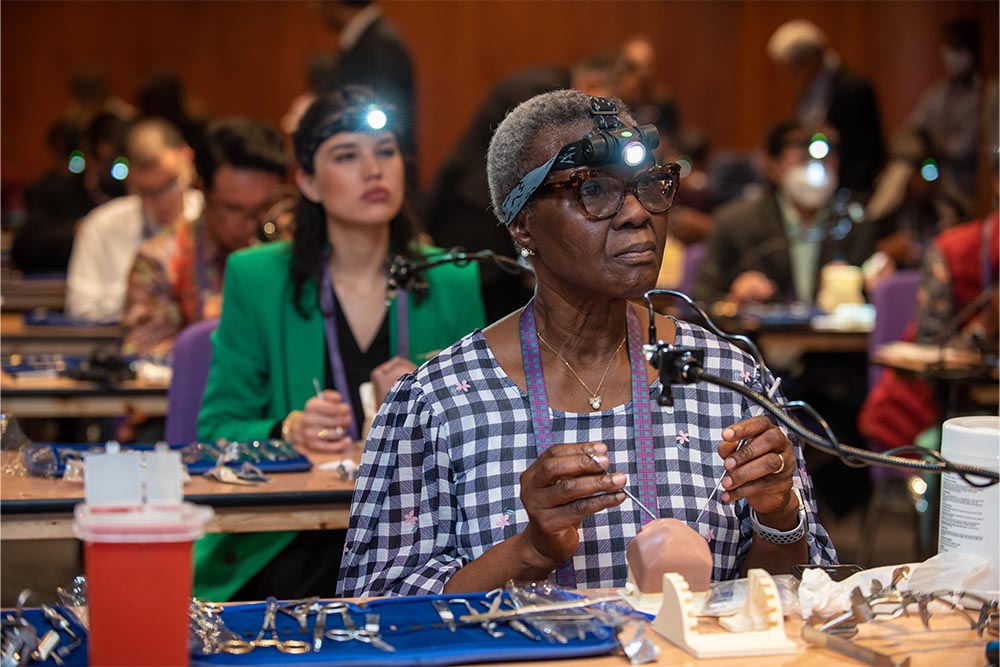 At Cleft 2022, Smile Train Medical Advisory Board Member Dr Roberto Flores led the first European training workshop on the device, guiding surgeons through training exercises. Developed by leading plastic surgeons, the Simulare Medical Bilateral Cleft Lip and Palate Simulator is an anatomically accurate, lifelike, and invaluable training tool that will reduce barriers to hands-on training for cleft surgeons in low-resource communities and around the world, enabling Smile Train to empower local medical professionals with the training, funding, and resources to provide free cleft surgery and comprehensive cleft care to children in need. In addition to the Bilateral Simulator workshop, Dr Raymond Tse led an in-person and virtual train-the-trainer Unilateral Simulator session, at once teaching surgeons in Edinburgh, Kigali, and Lagos how to train others to use the Simulators.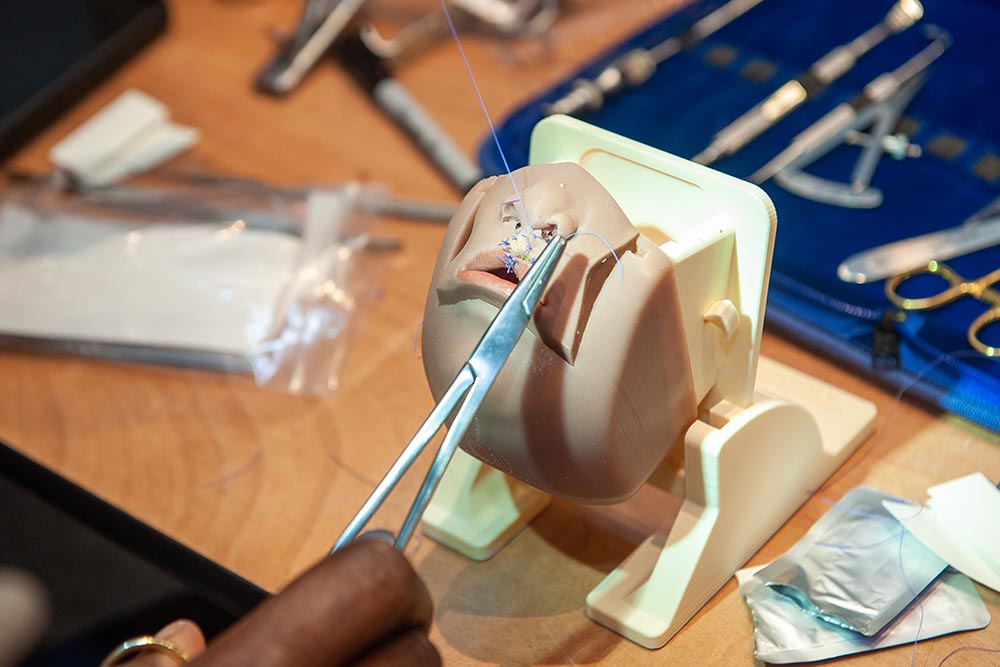 Since 2012, Smile Train has been working in partnership with Lifebox, a global non-profit organization that makes surgery safer in low-resource settings. During Cleft 2022, we announced the launch of the Lifebox-Smile Train co-branded pulse oximeter to rapidly scale up access to pulse oximetry. Over the next three years, the Smile Train-Lifebox Safe Surgery and Anesthesia Initiative will distribute 11,000 pulse oximeters to more than 20 countries – making surgery safer for 14 million patients. We will also be looking at how to ensure pulse oximeters are as accurate as possible in all skin tones to make every surgery safer, every time.
Panel Discussions 
Smile Train staff and partners hosted and participated in a variety of thought-provoking sessions during the five-day conference. 
In a Smile Train first, we teamed up via live stream with Devex World almost 5,000 km away, in Washington, D.C. for a panel discussion featuring Smile Train CEO Susannah Schaefer and Camila Osorio, Psychologist at Fundacion Clinicas Noel in Medellín, Colombia, and Smile Train's leading consultant for psychosocial programs, that raised the profile of mental health as an essential part of cleft care.
We then had an inspiring insight into the wellbeing journey of three UK cleft community members: Beth Angella, Sue Maughan, and Matilda Lansdown, who each shared powerful words and experiences that shaped their unique cleft journeys. 
"They said, 'Teenage girls always have a hard time.' I thought, 'If they know that, why don't they have a plan to help?'" -- Matilda Lansdown, Smile Train UK Community Ambassador, on the gaps in mental health support she experienced as a patient.
"See your patients as partners and not as patients."  -- Some useful advice for psychologists and medical partners on how to make a child's cleft journey much easier from CCAC member Beth Angella.
"To a parent, I would say when you are told you have a child with a cleft, don't think of the whole journey, think of the first operation and what that is going to achieve. Think of it as little goals." –Sue Maughan, CCAC member, tells other parents to take each day as it comes.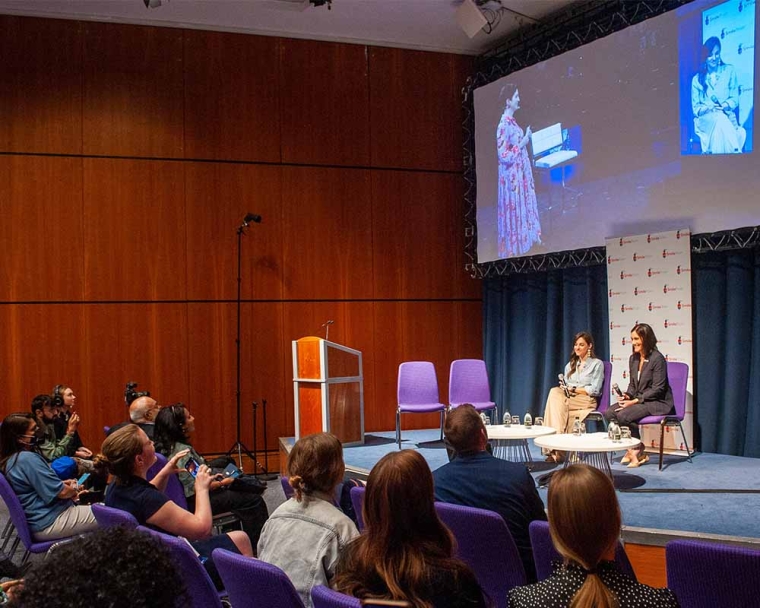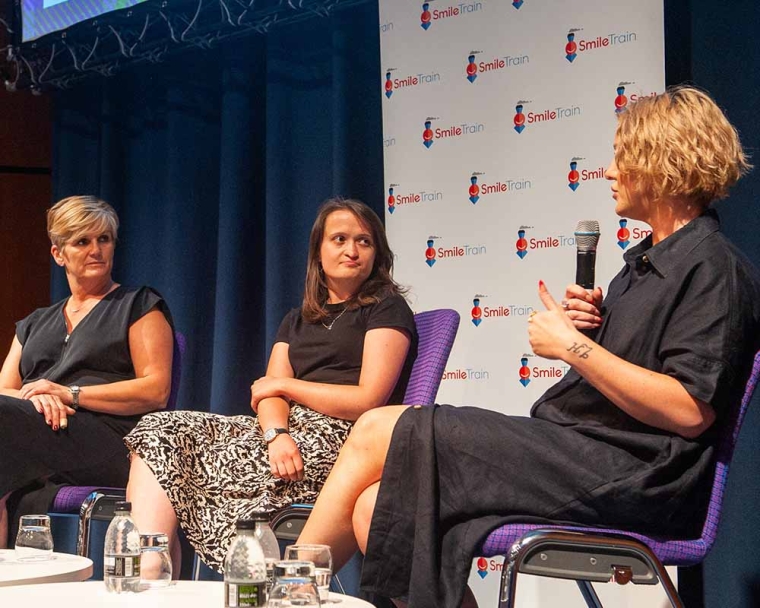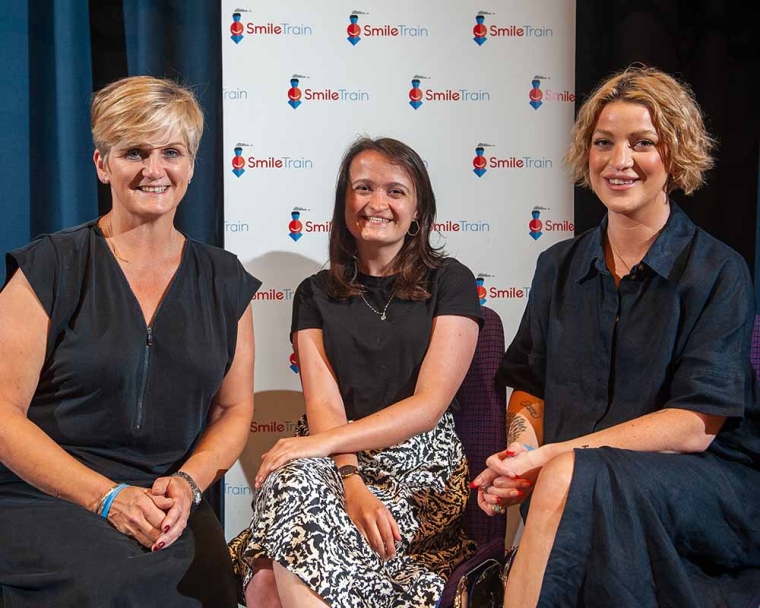 In addition to the topical panels, Smile Train partners presented more than 160 research abstracts at the conference, sharing learnings and data from all aspects of cleft care, including surgery, oral health, speech therapy, and much more. You can find some of the research abstracts here.
Thank you to all Smile Train partners who contributed to Cleft 2022, in person or virtually. And a special thank you to Dr. Felicity Mehendale and the incredible organizing team at Cleft 2022!