Renewing Ties, Renewing Purpose: The 79th Annual ACPA Meeting
Smile Train brought 200+ medical partners from 40+ countries to America's leading cleft conference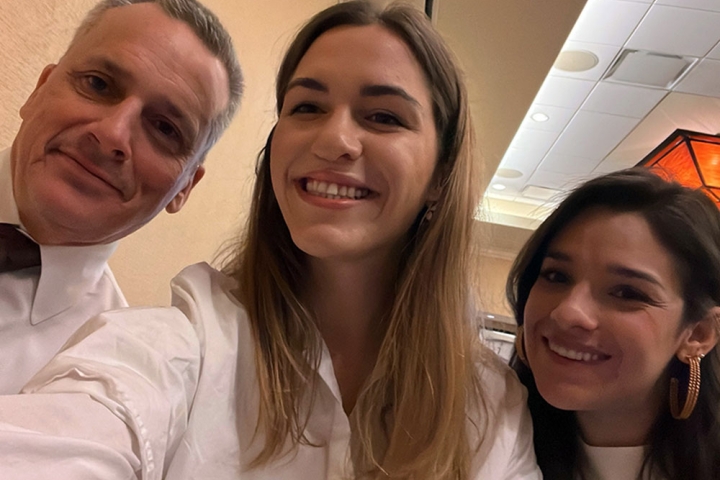 From March 29 – April 2, the American Cleft Palate-Craniofacial Association (ACPA)'s 79th Annual Meeting brought more than 1,000 cleft and craniofacial practitioners from 59 countries to Fort Worth, TX to share advances in research and clinical and team-driven cleft care and connect with colleagues around the world.  
Smile Train was proud to serve as the International Sponsor of this year's meeting, supporting more than 200 of our cleft care partners from 56 countries to attend this renowned scientific conference — including 60 in-person attendees! While there, Smile Train staff and partners showcased their research and work across a variety of cleft care topics. 
Launch and Workshop: The Simulare Bilateral Cleft Lip and Palate Simulator*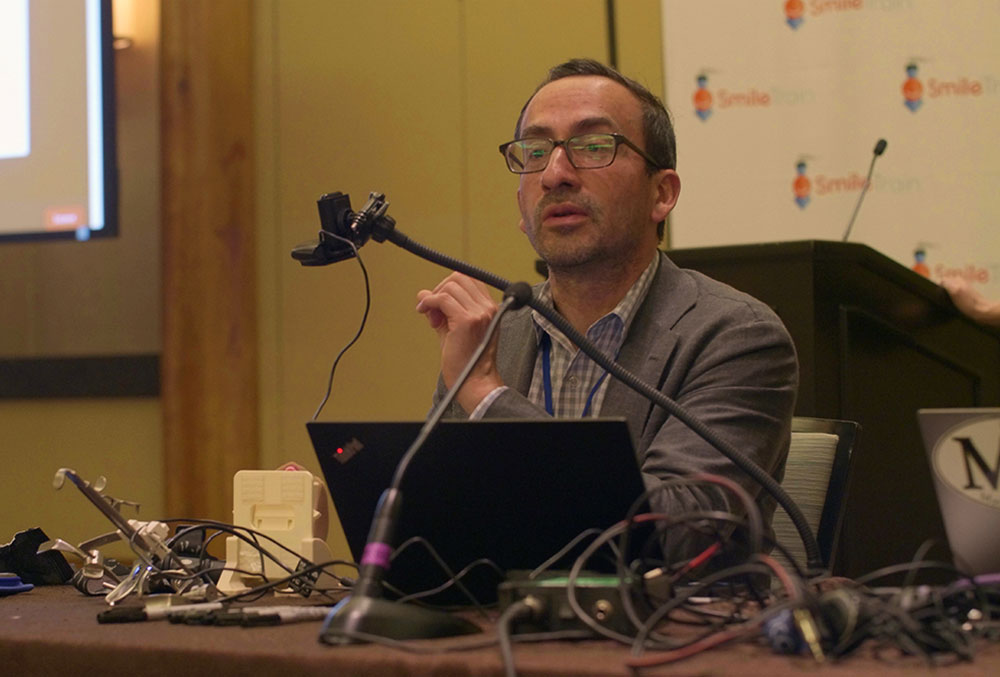 At the ACPA meeting, Dr. Roberto Flores led the first global training workshops on the device, guiding surgeons through training exercises in person while simultaneously leading virtual workshops with surgeons throughout the Philippines, in partnership with the Philippines Association of Plastic Reconstructive and Aesthetic Surgeons.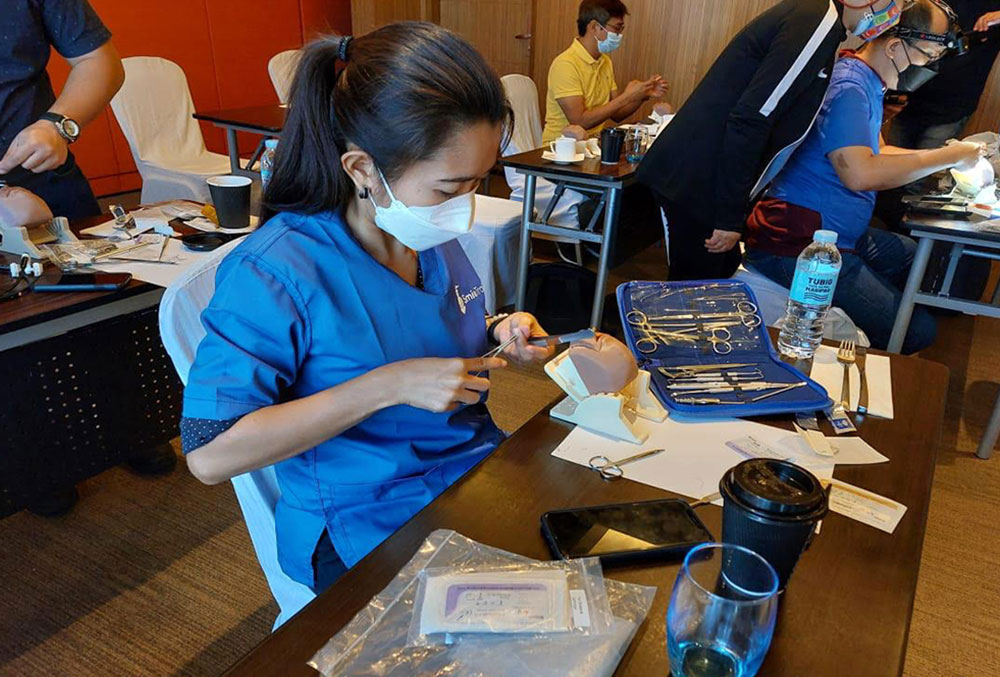 Panel Discussions and Research Presentations
Smile Train staff and partners ran several panel events throughout the meeting, beginning with a pre-conference session led by Dr. Eric Hubli, Smile Train Medical Advisory Board Member; Camila Osorio, Psychologist at Fundacion Clinica Noel and Smile Train consultant for psychosocial programs; and Grace Peters, Smile Train's Manager of Comprehensive Cleft Care Programs. The team presented our "9 Reasons to Smile Family Fun Activity Booklet" alongside a discussion on the importance of psychosocial care for cleft-affected children and families.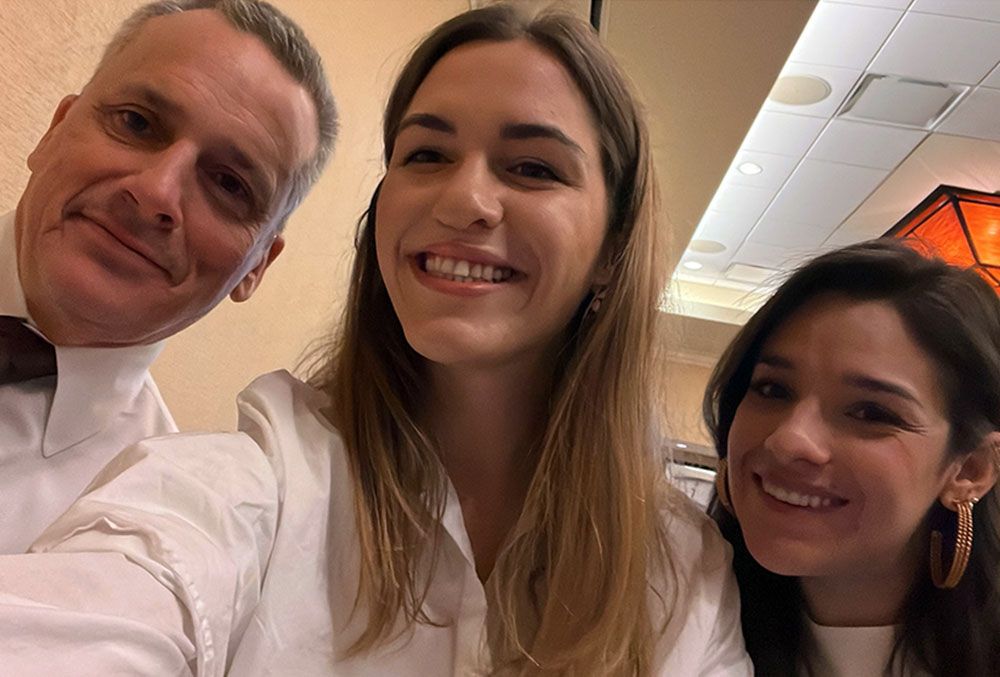 "When it comes to cleft care, there's so much emphasis on treating the physical. Treating the physical aspects of a cleft, of course, are a priority in ensuring babies with clefts can live happy, healthy lives. But too often, the need for mental health support for children with clefts, as well as their families, is overlooked," said Osorio.
The discussions continued with a panel session moderated by Smile Train CEO Susannah Schaefer, featuring Smile Train staff and medical partners sharing their work and research on malnutrition in babies with clefts. The panel also highlighted Smile Train's five-year commitment to scaling investments in global nutrition.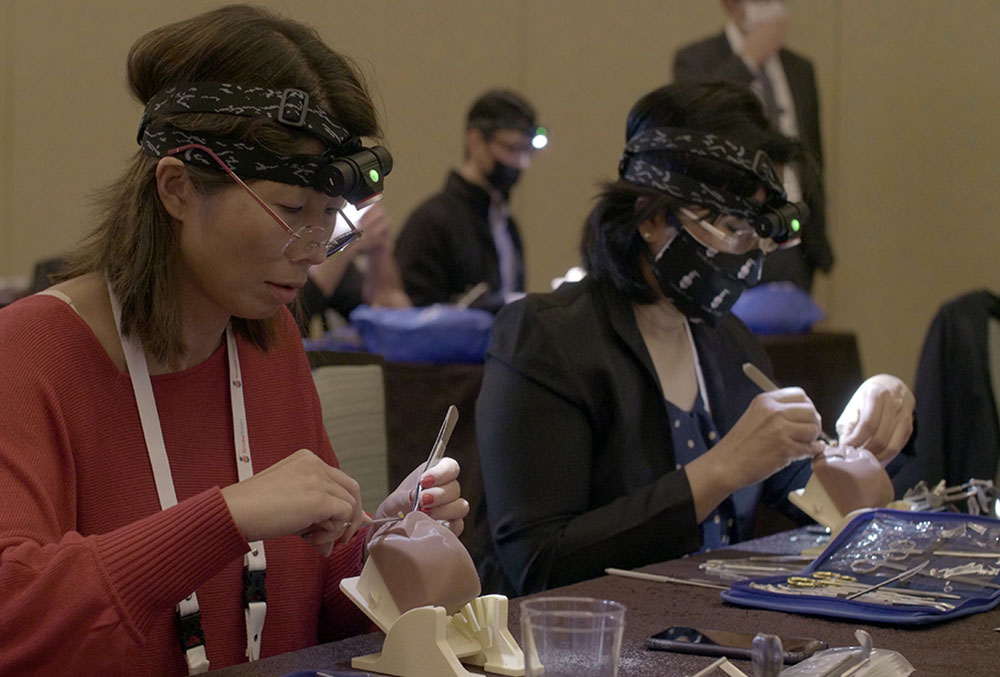 Speakers included:
Dr. Christy McKinney, Associate Professor in Craniofacial Medicine, Pediatrics in the School of Medicine; Adjunct Associate Professor in Oral Health Sciences, School of Dentistry; and Investigator at the Seattle Children's Research Institute's Center for Child Health, Behavior and Development, and the Seattle Children's Hospital Craniofacial Center. She is also a Smile Train Research and Innovation Advisory Council Member
Dr. Barbara Delage, Nutrition Advisor and Analysis, Smile Train
Dr. Daniela Tanikawa, Plastic Surgeon, University of São Paulo, Brazil and Smile Train Brazil Medical Advisory Council Member
Adriana Zavalaga, South American Nutrition Advisor and Smile Train partner
Jane Ngige, Smile Train's Program Director for East Africa
In addition to the topical panels, Smile Train partners presented more than 20 research abstracts at the conference, sharing data on a wide array of topics ranging from speech therapy to genetic counseling for clefts.
Of course, for every opportunity to share with the ACPA community, there were unlimited opportunities to listen and learn.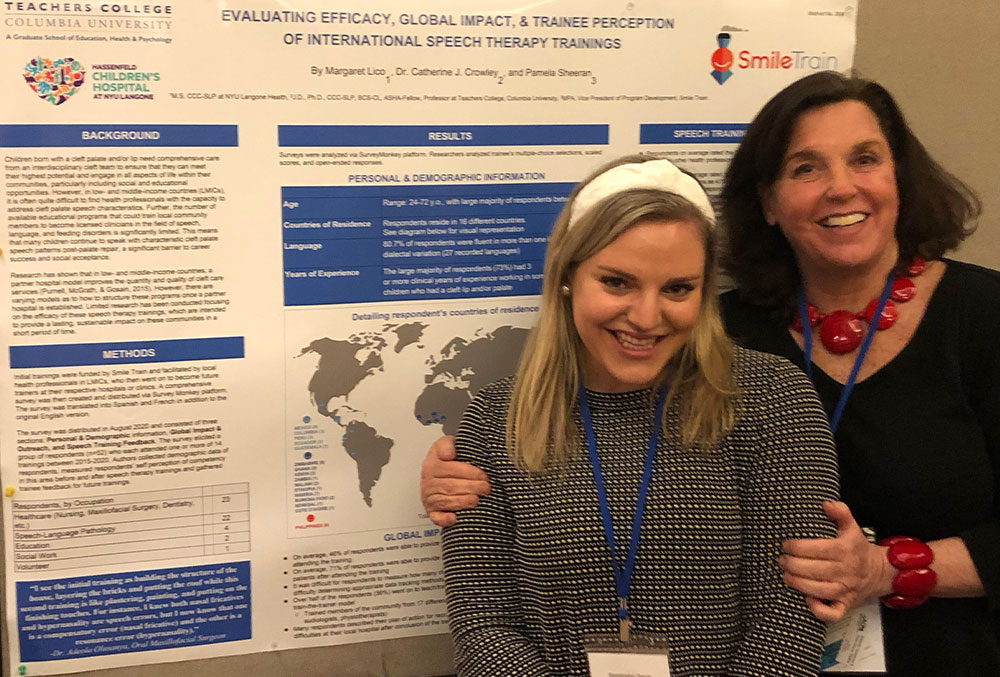 "For the cleft and craniofacial community, the ACPA is an incredible event and opportunity each year.  The chance to learn from a diverse array of research, experiences, and innovations, in addition to the chance to share data and insights, is invaluable to our staff and our partners," said Schaefer. "We all leave this meeting with a renewed sense of purpose and inspiration, energized by the work and passion of so many people dedicated to the same cause. We're honored to support the ACPA's incredible work." 
Smile Train is the world leader in training medical professionals in cleft care. Are you a healthcare worker looking to learn more about treating clefts?