The Wait Is Over: Paraguay's First Local, Sustainable Cleft Care Center Opens
COVID-19 only further proved the need for empowering local healthcare experts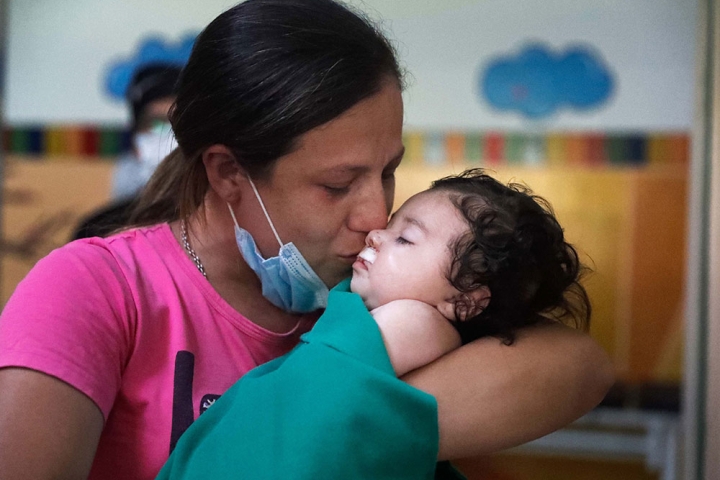 You might say Dr. Celso Aldana and his team have been waiting for Gianna and Maximiliano since before they were born.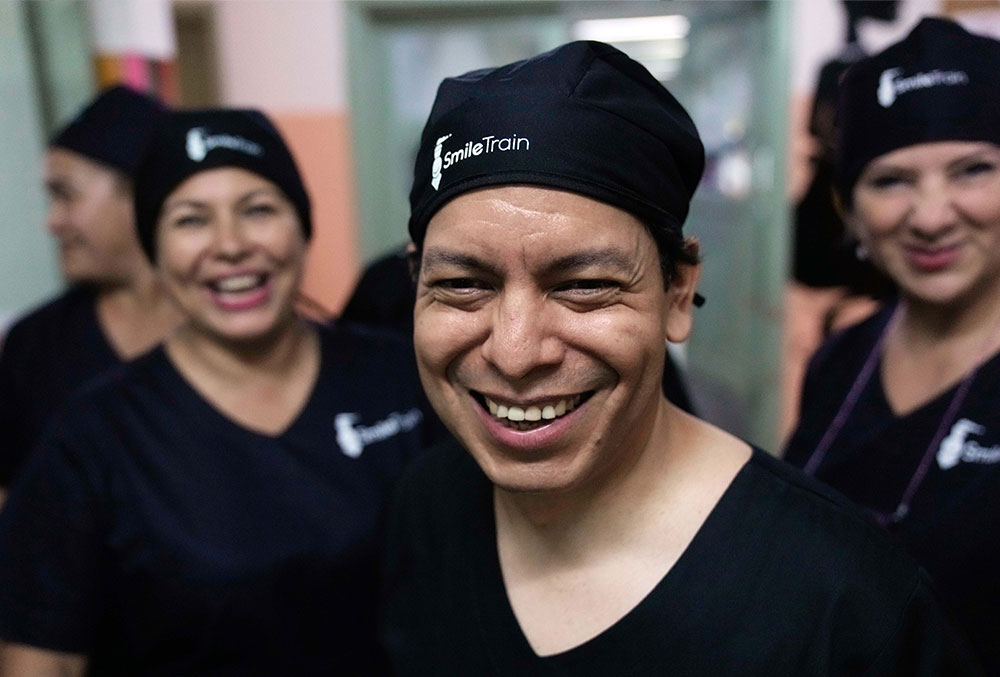 Then COVID-19 hit. Overnight, Dr. Aldana and his staff were thrust into a breathless, seemingly endless sprint to save as many lives as they could. Yet, even through the chaos of COVID, Dr. Aldana still took every little opportunity to further train and organize his multidisciplinary cleft team and stock his operating rooms with the latest equipment, all with help from Smile Train.
Once the pandemic had abated enough in Paraguay to safely begin offering Smile Train-sponsored cleft treatment in early 2022, Dr. Aldana's team was more than ready for it. And so were Maxi and Gianna.
The Longest Five Months, the Shortest Few Weeks
"When I saw my son, I was shocked. I couldn't believe it. I knew something about clefts because a cousin of my partner has it, but we never imagined that our baby could have it."
That's how Rocio remembers the moment she first held her first child, Maximiliano.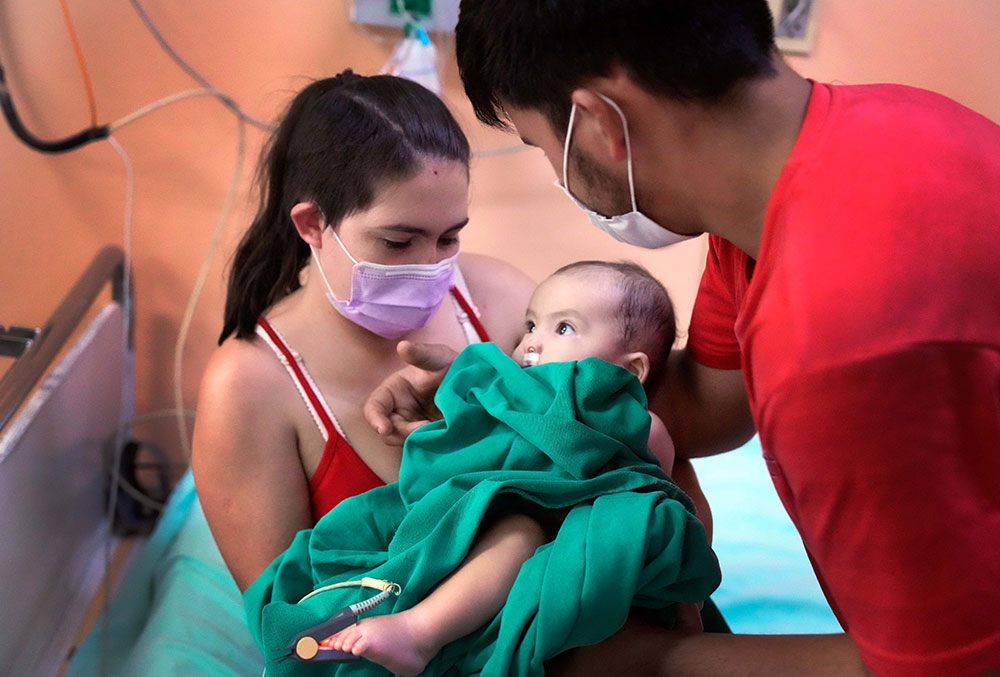 His first week was like nothing she or her boyfriend, Edgar, had expected when they had dreamt of parenthood. Their newborn couldn't nurse because of his cleft; though many other babies will suffer severe malnutrition or worse for this reason, Maxi was lucky. The hospital staff fed him through a tube and, five days later, fitted him for a specialized bottle.
Luckier still, the hospital told them that Hospital de Clinicas had just launched a partnership with an organization called Smile Train that would provide all the cleft care he would ever need, completely free.
They made the 80-mile drive to Asunción the next day. "From the moment we arrived, they treated us very well," said Rocio. "They explained to us step by step how everything would be."
Dr. Aldana examined Maxi, then scheduled a follow-up appointment for when he was a little older, to ensure the boy had gained enough weight to safely undergo surgery.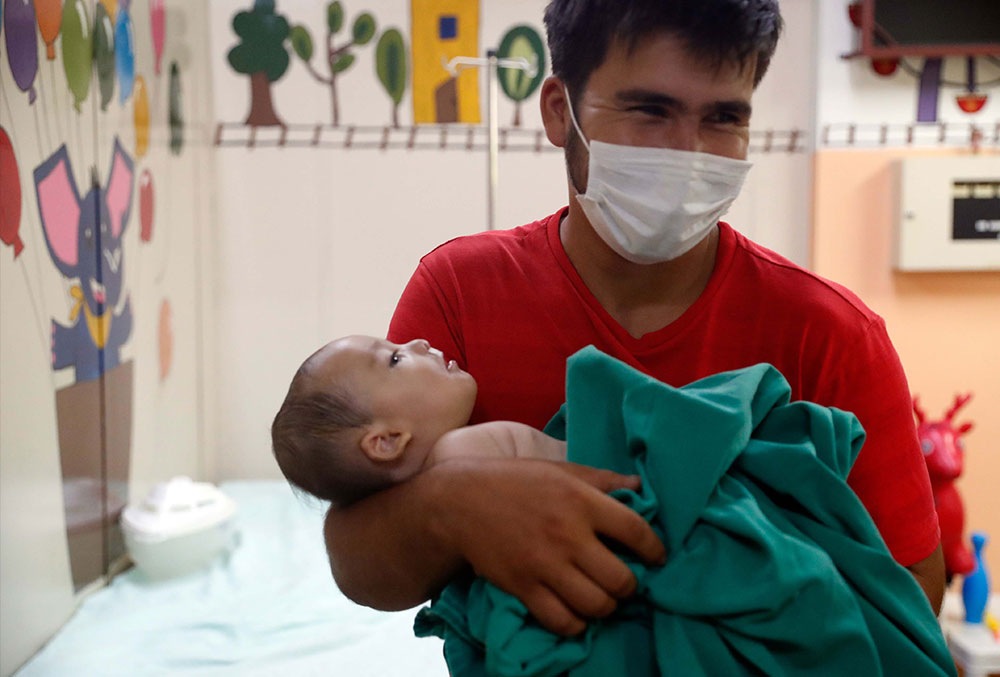 The wait felt like an eternity. While Maxi still struggled to eat, Rocio and Edgar couldn't take him out of the house without enduring comments about his appearance. Most people didn't even bother to whisper them. It got so bad, they only left the house if it was absolutely necessary. "We suffer a lot of discrimination," Rocio said.
But they overcame it as they prayed their son would never need to, diligently staying on top of Maxi's feeding procedures to make sure he would be big and strong enough for cleft surgery at the soonest possible date.
At their next appointment, Dr. Aldana confirmed that they had succeeded. Max had indeed reached a healthy weight and the cleft surgery that would change his life forever was scheduled for when he was five months old.
"When I went to Smile Train, everything went very fast," said Rocio. "We couldn't believe that everything was going to be so easy."
Like Rocio, Cinthia only learned her baby had a cleft when she held her for the first time. "I was a little scared, but I knew I had a solution. At the hospital where I gave birth, the doctors told me surgery was possible, then I did some research on my own."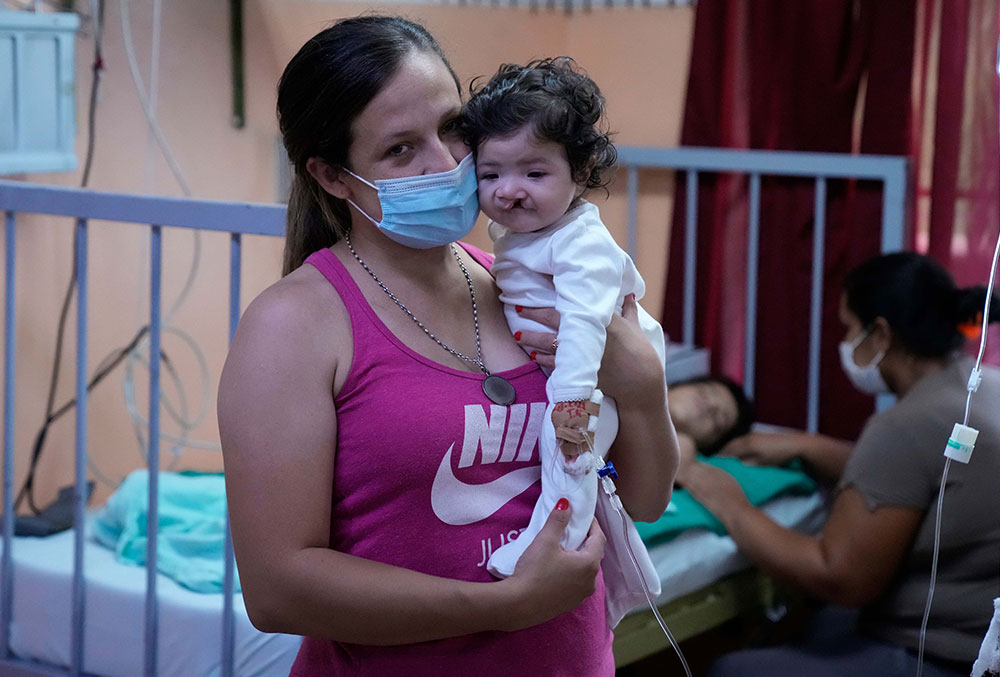 Since only Gianna's lip, and not her palate, is cleft, she was happily spared the feeding issues that vexed Maxi. Unfortunately, the family was not spared the stares and accusations. "People are very cruel; sometimes we didn't leave the house to avoid questions and comments. It's very shocking. You don't know what to say, and it's a very awkward situation," Cinthia said.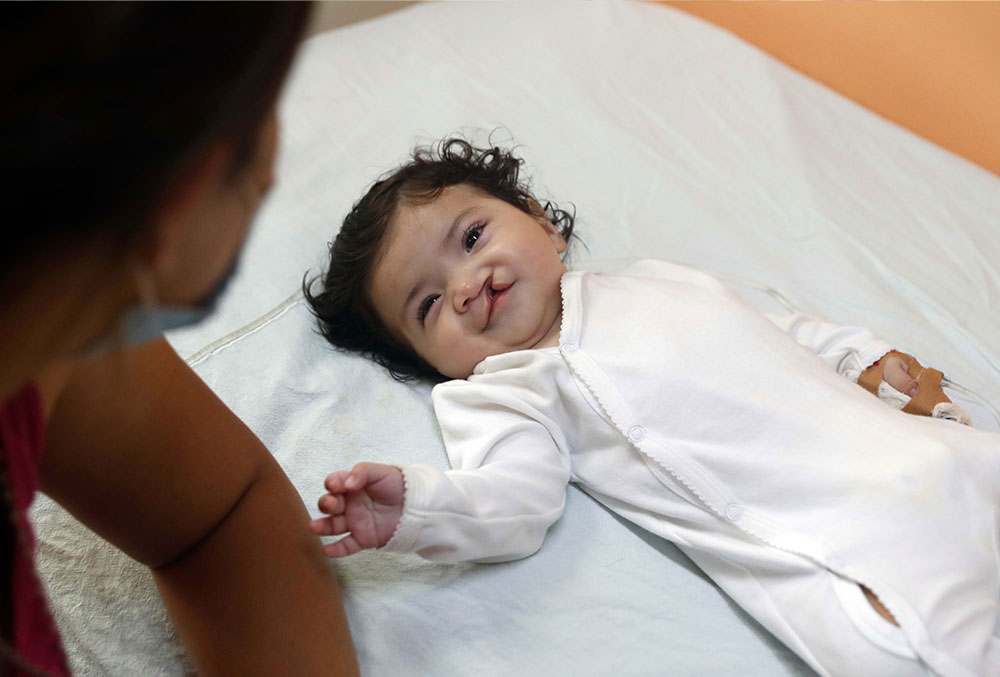 But not every comment was hurtful — one kind neighbor told Cinthia about Smile Train.
She left right away. Dr. Aldana and his team welcomed her and Gianna with open arms.
As she recalls, "It was all very fast. I had an appointment at the end of February and they gave me a surgery date for March."
Smile Train is not the first global cleft organization to work in Paraguay. Before the pandemic, other nonprofits flew doctors and nurses into the country a few times a year on surgical missions. After treating few dozen patients over one or two weeks of work, they would fly out again, leaving countless children with clefts who couldn't make it in time struggling to eat, breathe, talk, and go to school until the next mission was scheduled.
Under this model, unforeseen events like natural disasters, political unrest, or a pandemic can force children in need to wait for lifesaving care until conditions allow flights to resume. That can take months, sometimes years. When Gianna and Max were born, no cleft organization had flown a medical mission to Paraguay in nearly two years.
Smile Train believes this is unacceptable. That's why we developed a model of partnering with and empowering local experts like Dr. Aldana and his team. "The advantage of Smile Train is that they strengthen the local professional team," he explained.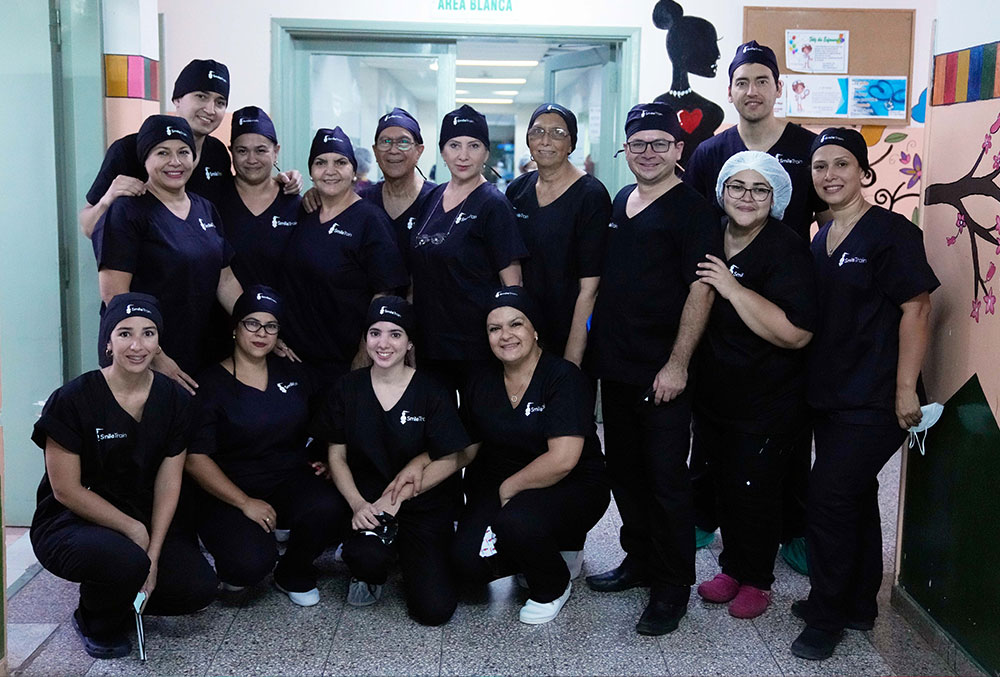 "We are also very enthusiastic to have the support of Smile Train from an institutional point of view, since the social role of providing constant care to the population is one of the fundamental pillars of the Hospital de Clínicas…. This constant strengthening of the local team allows us to assist children with clefts permanently throughout the year."
Bright Smiles, Brighter Futures
Maxi and Gianna's surgeries were big successes — almost as big as their smiles!
Receiving care quickly has spared each the trauma of growing up socially isolated. It has also saved Maxi from the potential long-term consequences of undernutrition and given his anxious family more time to simply enjoy being with their son in good health.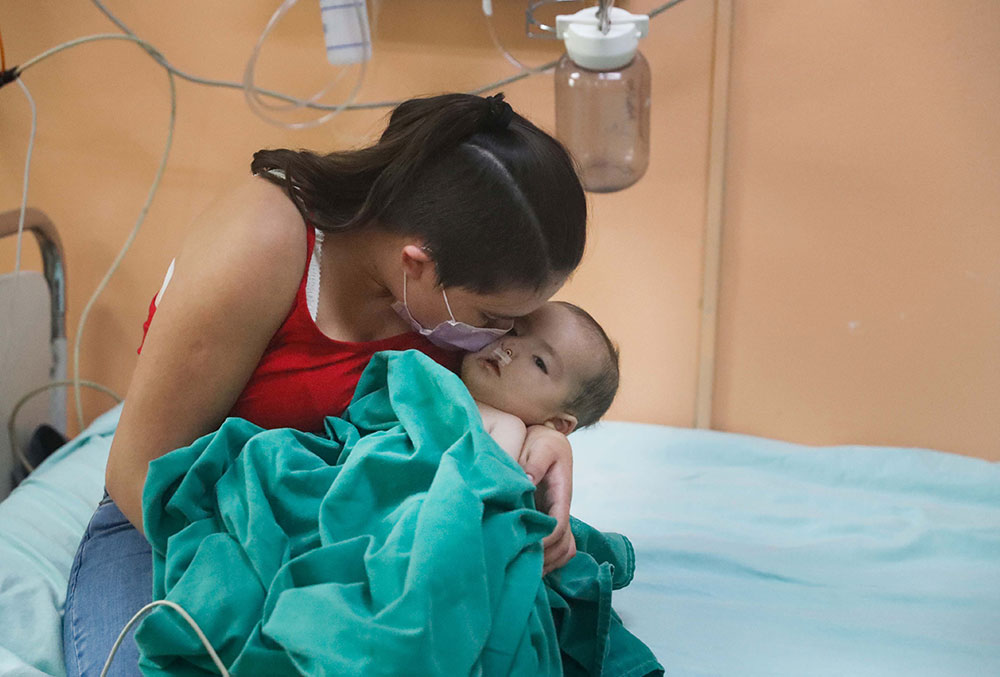 "We are very grateful, very happy because it is something very nice for us," Rocio cried after Maxi's surgery. "We have been through so much and we have no words to thank the doctors and Smile Train's donors."
Cinthia was no less emotional after seeing her little girl's new smile. "I am eternally grateful for the treatment I received, for the information, the support, for everything. I did not expect this to be possible."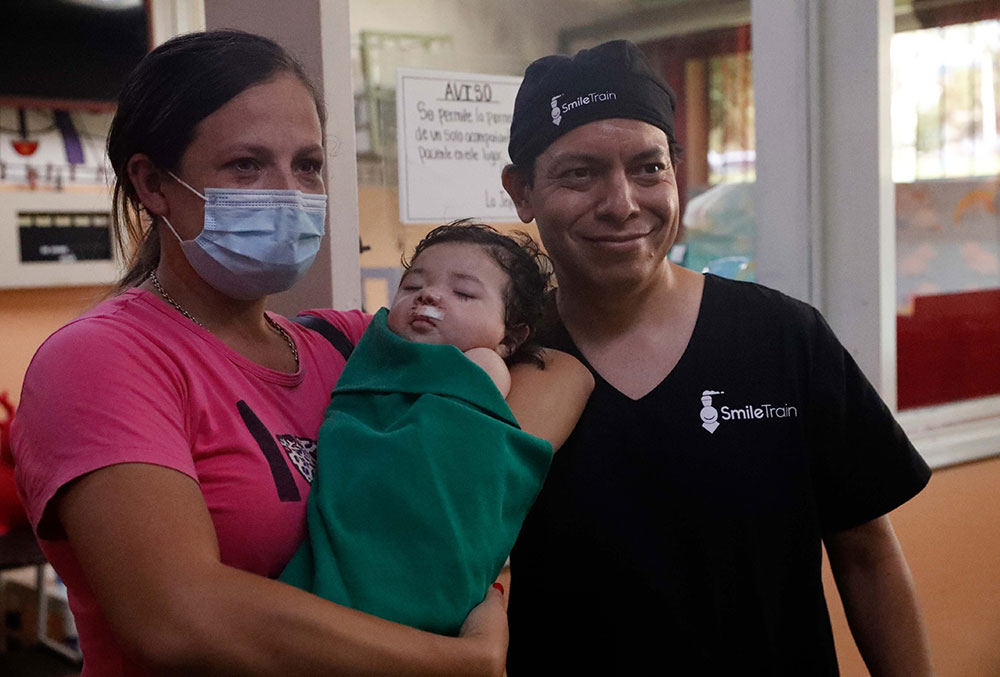 With these promising early results, Dr. Aldana sees only a future filled with smiles, come what may. "We are very excited about our partnership with Smile Train and want to keep it going," he said. "I am convinced that as the years go on, we will continue to see great benefits both for patients and for our entire multidisciplinary team."
We are saving lives, empowering local health experts, and bringing sustainable, world-class healthcare to every corner of the planet.