Troy Reinhart: 20 Years of Smiles
Our longest-tenured employee reflects on two decades of making smiles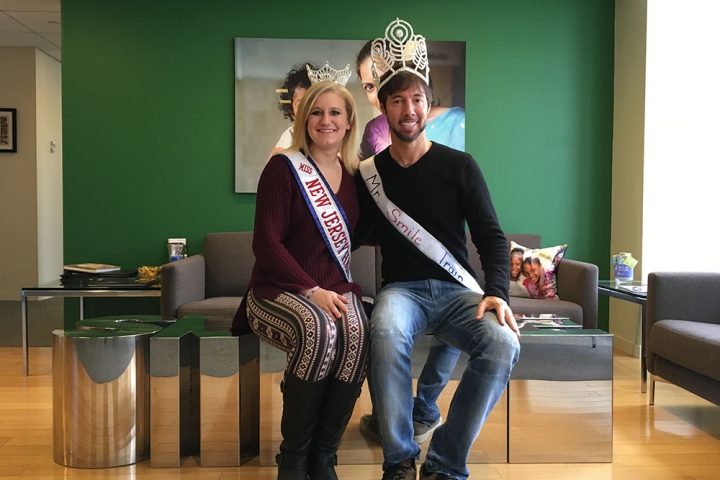 Here at Smile Train, Troy Reinhart is so much more than our SVP of International Development — he's an institution. Partly, that's because he's our longest-tenured employee, having worked here for all but two years of our existence. But mostly, it's because of the boundless enthusiasm for making people — from children with clefts to colleagues to Miss Universe to package deliverers — smile that he has brought to work every single day of his 20 years at Smile Train.
To celebrate this phenomenal Smilestone, we caught up with Troy to discuss what's changed (and not) at Smile Train over the last two decades, what keeps him going in this work, and so much more.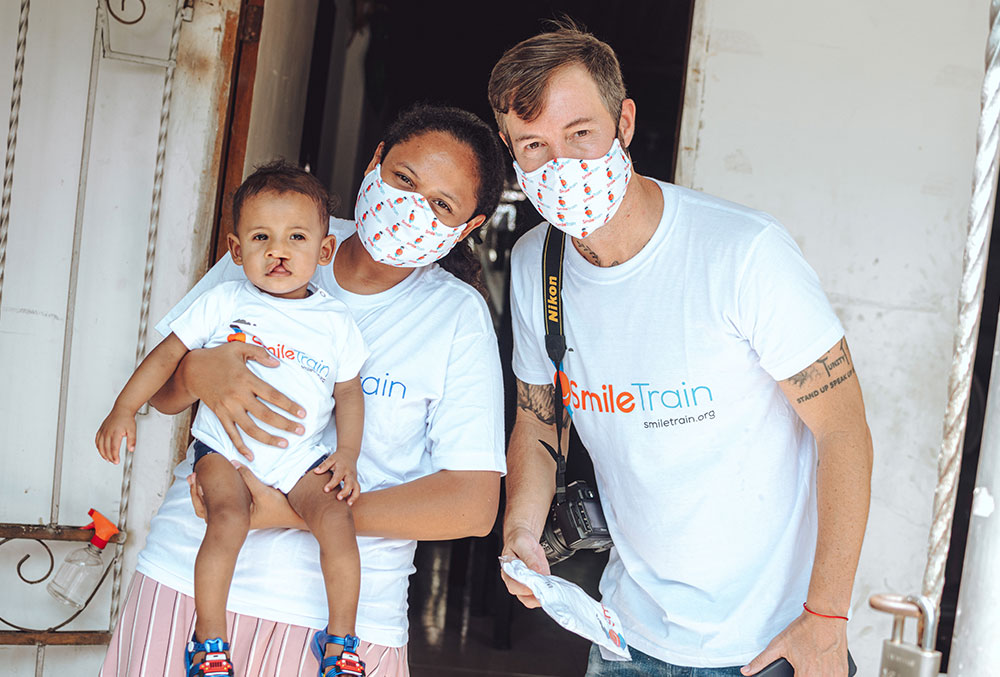 Why did you apply to work at Smile Train? What was your job originally?
I had just moved to New York City and was working for a small company where someone had a connection at Smile Train. When that company quickly folded, I spent a year doing temp work until that connection called and asked if I was looking for a job and I said yes. She said, "Our receptionist just left. Do you want to come in and answer phones? You always were good with people. It's a new company; they've only been around for about two years." I said yeah, I have to pay rent. So that was kind of a weird start, because I didn't expect to fall into a career through this. That was August 2001. Back then, when the phone rang, it rang at everyone's desk, too; it was very much like a mom n' pop shop. We knew all our donors, we knew everybody.
Smile Train had started placing ads in newspapers to raise money then, which meant people started sending in checks to our office. We had a database, but nobody was using it. So I taught myself the database, went to some courses, and set up the processes to key in donations and run finance reports. Eventually, we hired a vendor to process our checks, so I set up that system and managed them for the longest time, and then it really just evolved from there. I held almost every position you could imagine at some point because we were small — we were probably 10 people, maybe, at that time. So it really just evolved from there, from staying in as the database manager for many, many years, then in 2010 or 2011 moving more into community fundraising. Then I started managing the Ambassadors program when we started that.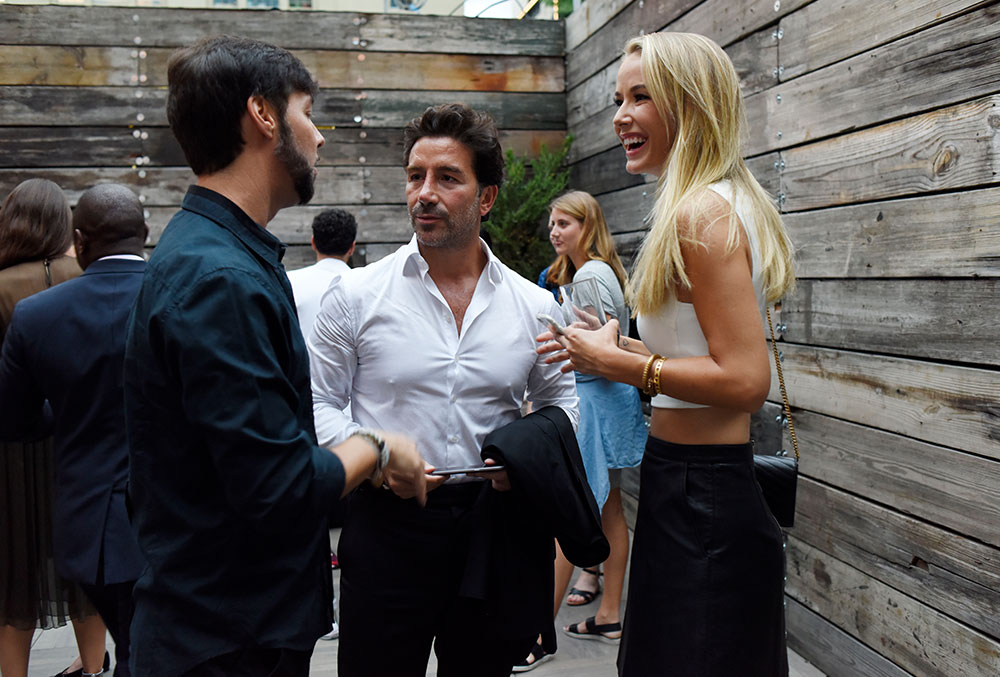 We had some international staff, too — we were doing programmatic work in about 20 countries then. I remember, when I came in, one of the first things I helped with was the postcard celebrating our 10,000th patient. Of course, we're now at over 1.5 million.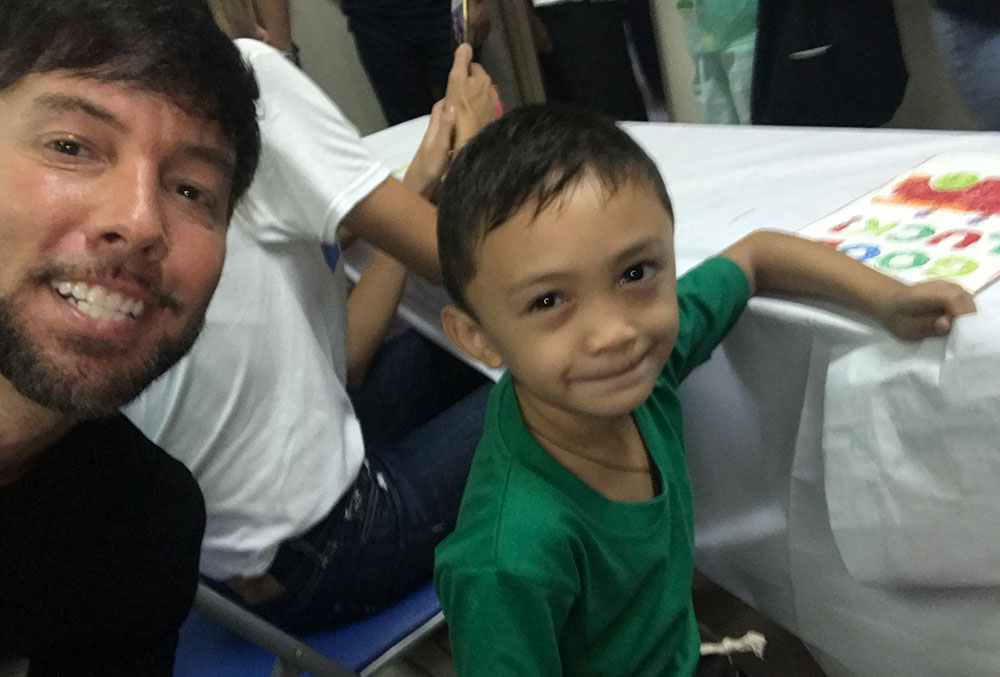 I also used to print out all the acknowledgment letters in the office. I used to mail them out, I used to have them signed. I worked from the ground up.
So it really just came upon me. I never expected to have a career in nonprofits; I studied advertising and PR at Youngstown State University, but... you never know where you'll end up.
Do you have any personal connection to clefts outside work?
I went to grade school with a girl with a cleft. I remember she was picked on a lot, but no one ever talked about it as a cleft — I mean, I knew, but we didn't know anything about clefts in general because there weren't really any organizations talking about it then.
How many times have you visited our programs in the field? I know it's hard, but what's one of your favorite stories?
I've been to 14 countries for Smile Train, including going to work with cleft communities in Canada and the UK. But I've also been to a lot of these countries multiple times, so like I've been to Haiti I think five times, Colombia twice, and Mexico nine or 10 times.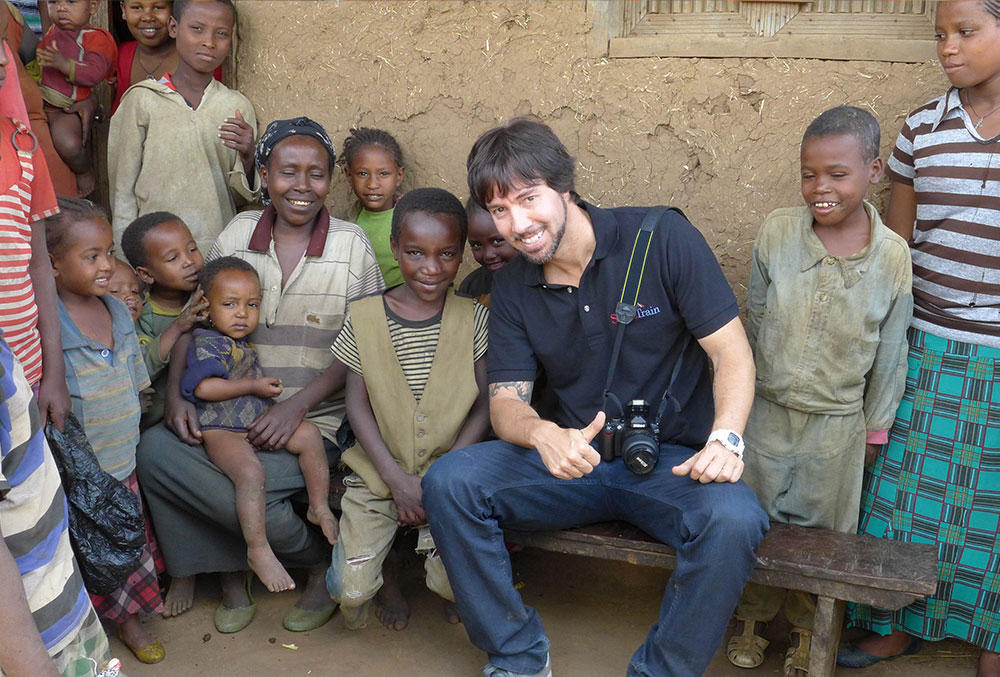 As far as stories, for me, it's always the first that I remember. That was when I went to Nigeria in 2006 and met a few patients, including a boy named Harvest. He was born with a cleft lip and palate and had already had surgery on his lip by a mission group, but it wasn't very well done, to be honest. He was around 10 years old at this time and was now ready for his palate surgery, which he had when I was there, and our partner also revised his lip. I ended up becoming connected with his family and volunteered to pay for his education up through university. He's 25 and in college now and we still WhatsApp and talk all the time. But there's lots of patients I still think about, from Roberto who I just met in Mexico City, to the older patients I met in Haiti. I've been blessed to meet so many patients and I still follow so many on Instagram after we connected.
When you meet patients and their parents, what do you tell them?
"Don't worry anymore. Everything is going to be okay now." Because when we meet, they're usually very, very grateful and thanking us the entire time. They know we're this big organization coming in from the US, so I let them know they're in good hands locally and they're not going to have to worry about money and all these other burdens. We're here and we're going to be here.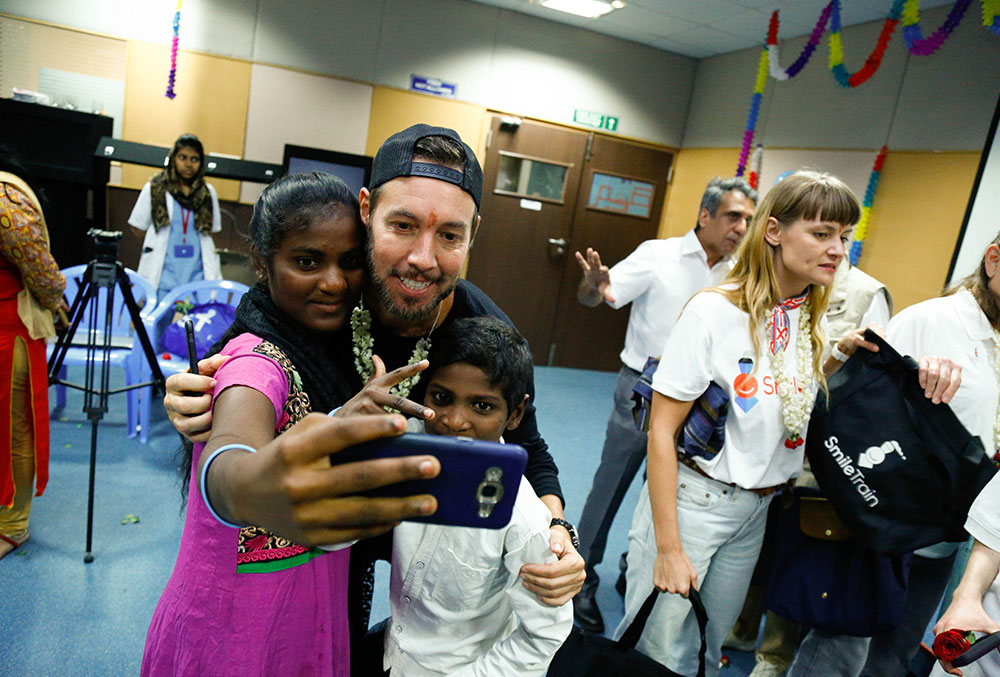 What always happens — like, when I was in Nigeria, the families give you gifts, and they give you honey straight from their hives because they're so thankful. Or in India, you're in the villages and they're serving you dinner because they're so thankful. Whatever they offer to me, I usually go with it. They do it because you gave them hope.
When you meet our medical partners, what do you tell them?
I give them a message of thanks — thanks for committing to this and for spending your time on cleft surgeries, because a lot of them could be doing other things. When I was in Peru, I met one of our partners there who goes to a local hospital on the weekends to do the surgeries; it's not part of his regular rotation. Usually, they're thanking us and we're thanking them, so it's a big "thank-fest." And when they find out I'm on the fundraising side, I also reassure them that they have nothing to worry about. I tell them we have the best donors on earth so we know we will be able to keep supporting your lifesaving work.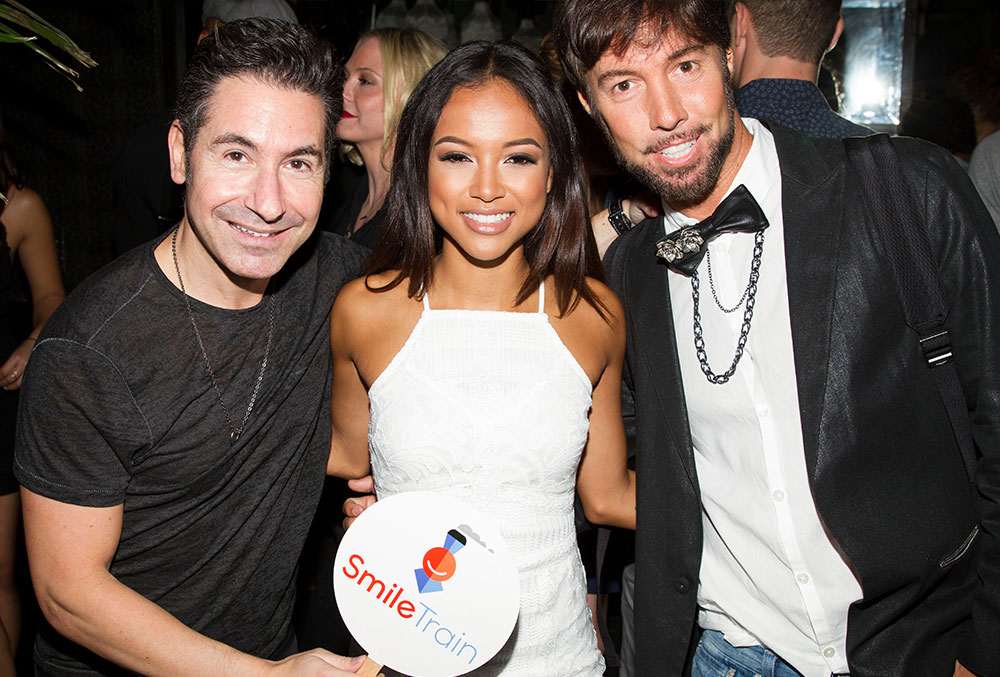 What is it about this organization that has kept you here for 20+ years?
For me, it comes down to two things: 1. The work we do. Knowing that these families don't have to worry just makes me so happy and drives me because I think I know what it's like to struggle, but these families are really struggling at times. You see the worry in the mothers' eyes, and knowing that they're going to actually get a good night's sleep maybe for once is such a good feeling. When you provide an even playing field to someone who was born with the odds against them, you see their burden lift. We talk all the time about how we've made 1.5 million smiles physically, but it's really so many more than that in the village, in the families… it's endless.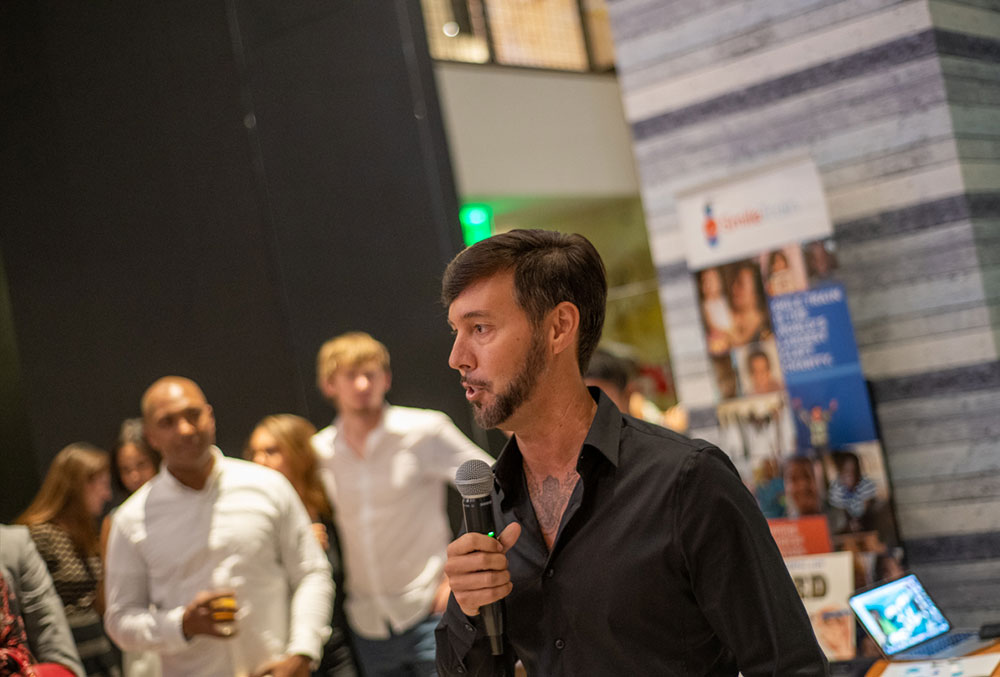 2. Since I've been here so long, being able to represent and be an advocate. I've had several people from the cleft community say thanks for giving us the representation. And I tend to shout it out loud; there's probably not one person on Facebook or anywhere else who doesn't know that I work for Smile Train. And at the end of the day, it really is all about the way Smile Train works and the way we get things done. Every day's kind of different. I like change, but it's different in the sense that it's always something new and exciting and growing and hopeful. I never felt like I was "stuck." We have a lot of freedom to have new ideas — I have friends in other organizations who, when you tell them about the openness to new ideas here, are just like 'What?'. There's so much trust and respect here.
How has Smile Train changed in 20 years? What has stayed the same?
We grew up, became more buttoned-up in terms of processes and infrastructure. When I started, when you wanted to apply for a vacation, you used to have to write it on a piece of paper and put it on someone's desk. So I've seen us evolve into a well-respected organization — 20 years ago, when I told people I worked for Smile Train, they just looked at me blankly.
What's the same is that we've stayed focused on clefts; doing one thing and doing it well.
How has working at Smile Train changed you?
It made me grow professionally — I don't think I would have been able to learn this much at any other organization; because I was so hands-on with so many different departments, I really got to learn how everything works together.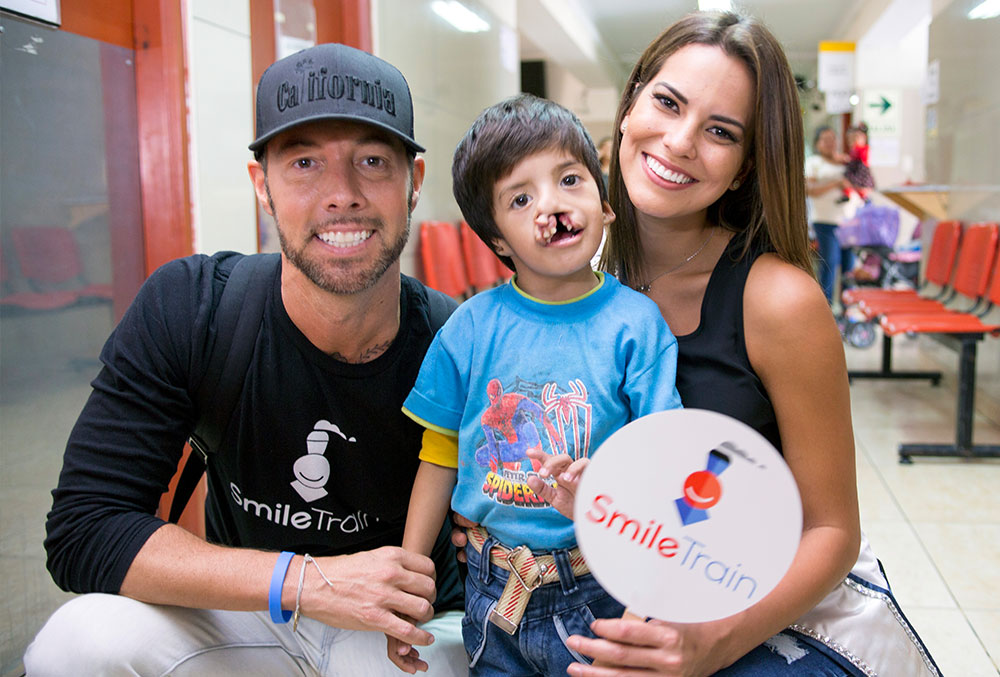 Of course, empathy — although I've always been a very emotional, caring person. I grew up in the church, so we were always doing philanthropic work. I was used to doing that and I enjoyed doing that. So I was always that type of person, but I think it just put the importance of nonprofits and what they're doing. I definitely don't sweat the small stuff as much anymore. My husband and I joke around all the time, like, "Oh my God, this is the biggest problem ever," but I'm always like "Just remember, it could be so much worse than that." Working here puts things into perspective, it's humbling. And I'm grateful for that.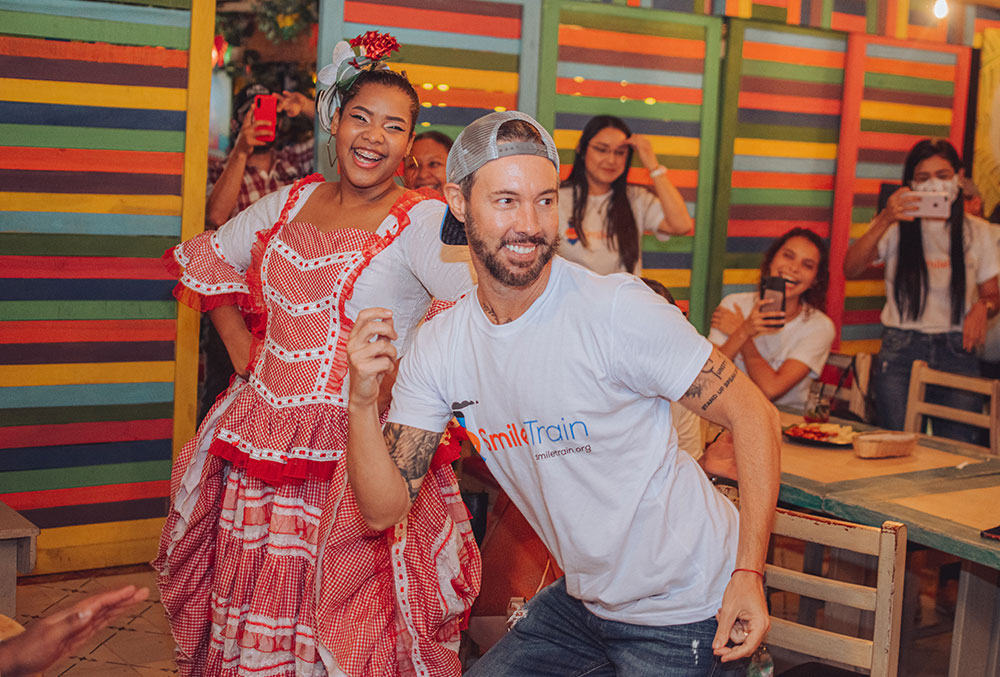 In Smile Train's old building, we used to get on the elevator and the people on this other floor would see us and say, "Oh, here are the people who do good." And what I got from that is they come out of work feeling so unsatisfied and it is a really good feeling to leave work knowing that you did something good. At the end of the day, I'm sure those people are doing just as much good for people in different ways, but ours is such tangible good that it's easier to identify with.
How do you think you've changed Smile Train?
I don't really like talking about myself when it comes to things like this, and I know it sounds bizarre, but I think I've been able to push the envelope, and in some cases come in with fresh ideas. I have a more creative side and I don't always go by the book, which isn't always good or bad, but I've been able to challenge the way we've done things and do things and not been afraid to speak up.
What does the future hold?
The future of Smile Train is very promising. We have plans to grow our programmatic work over the next five years to serve even more of the cleft community and strengthen healthcare systems everywhere through our sustainable cleft care model. Smile Train is 100% committed to cleft care for all in need.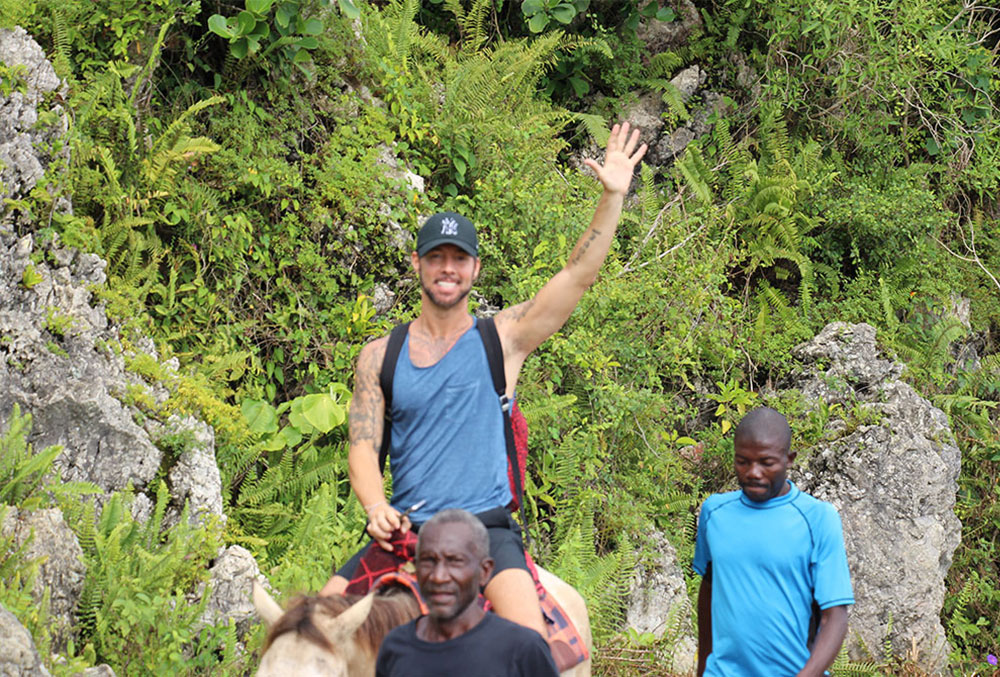 What's one thing you wish everyone knew about clefts?
I wish everyone knew that the journey of a cleft-affected person and their family is long and at times very difficult. Smile Train has the solution for clefts through our global treatment programs, so there is hope that everyone with cleft will have an opportunity to live a full productive life.
You don't have to work at Smile Train for 20 years to make a lifesaving difference to the global cleft community. Every donation helps us change lives and create more smiles around the world.