Bhavana Venkataram: The Importance of Comprehensive Cleft Care
It wasn't until my trip to Mexico that I realized the impact Smile Train has — it was unbelievable.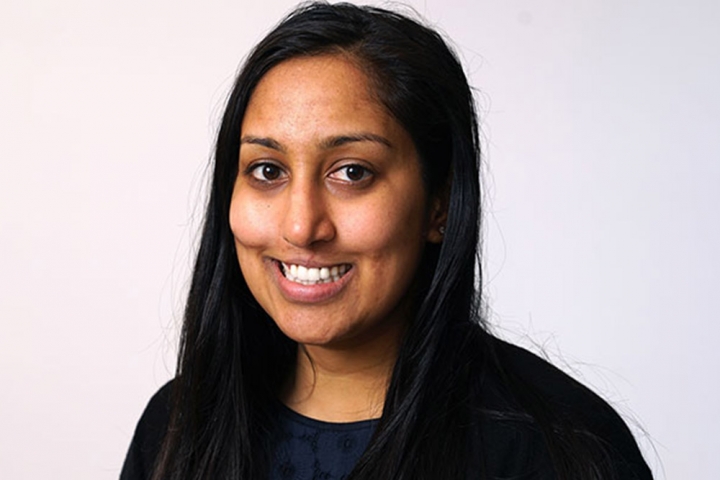 I was born with a cleft lip and palate in Los Angeles, California, which in my case meant I was a frequent visitor to hospitals and my surgeon's office at UCLA. On top of multiple cleft surgeries, I needed 15 years of orthodontic care. I dreaded cleft treatment — it was painful, time-consuming, and seemingly never-ending.
After college, I got a job in Philadelphia, working in healthcare. With a little time to spare, and with reflecting on my personal history with cleft, I decided to look for a global cleft organization to support. After some time researching, I was interested in learning more about Smile Train as the organization was supporting year-round, sustainable, comprehensive cleft treatment globally.
Taking a blind shot, I sent a note to the organization's general email address. Within a day, Smile Train's Senior Director of Community Fundraising (and someone I now call my friend), Adina Lescher, personally replied. Adina suggested that I attend a panel event hosted by Smile Train's Young Leadership Circle (YLC) in New York. I was especially excited by this opportunity as Smile Train's CEO Susannah Schaefer was lined up to speak.
At the event, Smile Train's international staff shared stories of the work being done in the field, which made me realize how lucky I'd actually been. My parents lived two hours away from UCLA, a hospital with one of the best cleft programs in the world. While my journey wasn't easy, there were dozens of other kids who needed even more than me — types of comprehensive care and surgeries I hadn't even heard of. After the event, I talked to Adina and committed to joining the Young Leadership Board.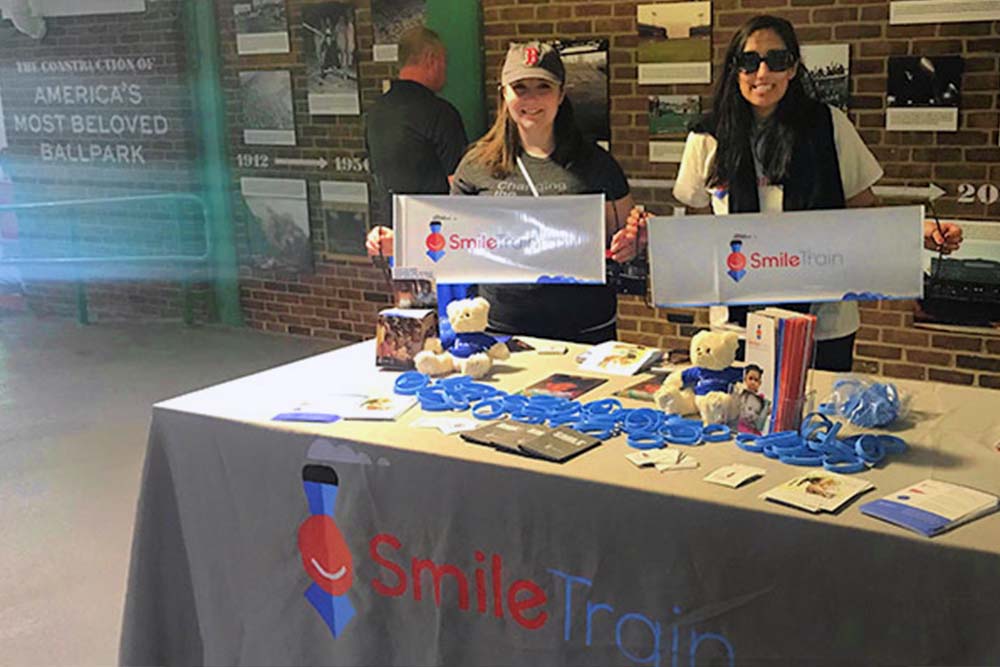 Shortly after my trip to NY, I took a new job that required me to move to Boston, where I began to build a YLC chapter. To recruit new members, I threw a Smile Train trivia and information session night at a local bar in downtown Boston. Eventually, this grassroots effort worked, and we now have five Boston board members.
As I started to build up the YLC board in Boston, a few months later I found myself back in New York for work during a point in time where I was at a crossroads for what I wanted to do professionally next. I reached out to Susannah Schaefer, and she was gracious enough to give me her time. I knew that Susannah had worked in the private sector before coming into the non-profit world, and I wanted to pick her brain on her career trajectory.
During this conversation, Susannah introduced me to Smile Train's Vice President of Comprehensive Cleft Care, Pamela Sheeran. I started asking her 1,000 questions about the programs she was helping develop around the world. I was so impressed with Smile Train's creative, collaborative, and sustainable solutions to proving care (and knowing the importance of these essential programs firsthand) that I immediately offered my assistance to help her out in any way she needed — thankfully she accepted.
Since that first conversation, Pam has given me incredible opportunities to support comprehensive care programs globally, virtually and on the ground. For example, I have had the chance to work with her to build easily understandable, highly visual comprehensive care materials in psychosocial support, genetics, nutrition, and speech therapy. These resources are now widely available in partner hospitals globally.
I have also had the chance to build off of my passion for data and analytics by helping grow Smile Train's patient database, Smile Train Express. Pam had been working on adding additional comprehensive cleft treatment records into the database so that Smile Train can better document, track, and gain insight into patient care holistically. In the past year, Pam and I had the chance to build a detailed training guide that teaches clinical partners about the importance of the database and gives them the training they needed to upload records. I have been fortunate enough to present this training on-site in Mexico City and video conferences to clinical teams in Central America. Our goal is to train all 1100+ partner hospitals in the world to improve patient care.
I have had some amazing experiences working with Pam and going to events in the NYC office, but in August of 2019, I was fortunate enough to witness the work being done on the ground on a Journey of Smiles trip to Mexico. I'd always presumed that my time and effort working with Smile Train was making an impact, but it wasn't until my trip to Mexico did I realize the impact Smile Train has — it was unbelievable.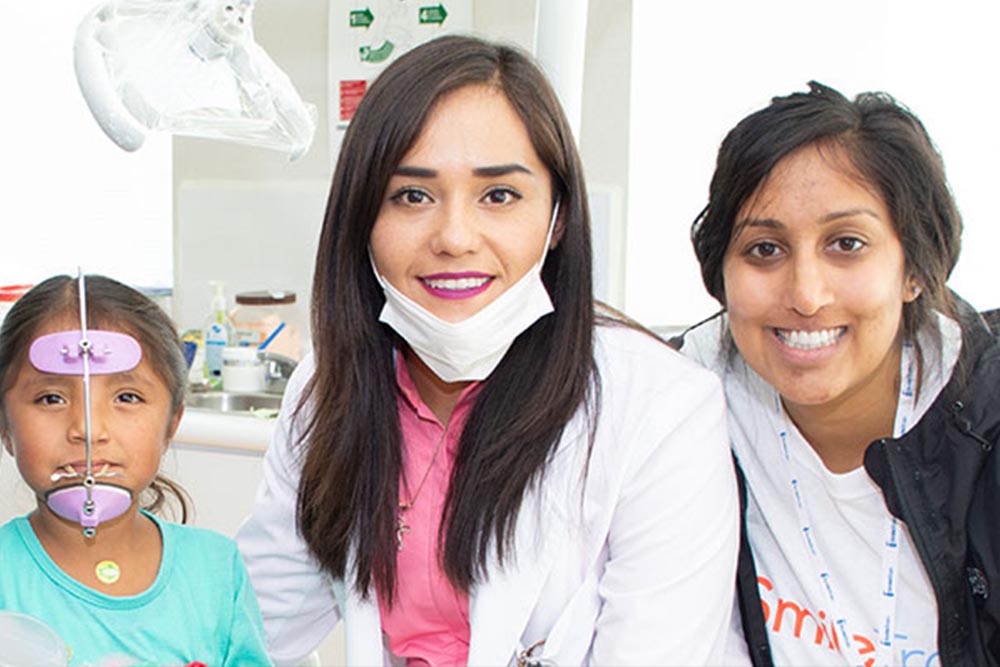 In my time in Mexico, I met with families who traveled over four hours just to meet us and to show their appreciation. I also saw orthodontic clinics and speech therapy programs that were fully funded by Smile Train. And I also had the chance to meet a mother at her home who shared her story on the doubt, shock, and confusion she felt when she saw that her child was born with a cleft. A story that led me to tear up immediately as I could only imagine the similar emotions that my parents went through. This trip made me realize that while our donations help the kids directly, this support touches the family and the community.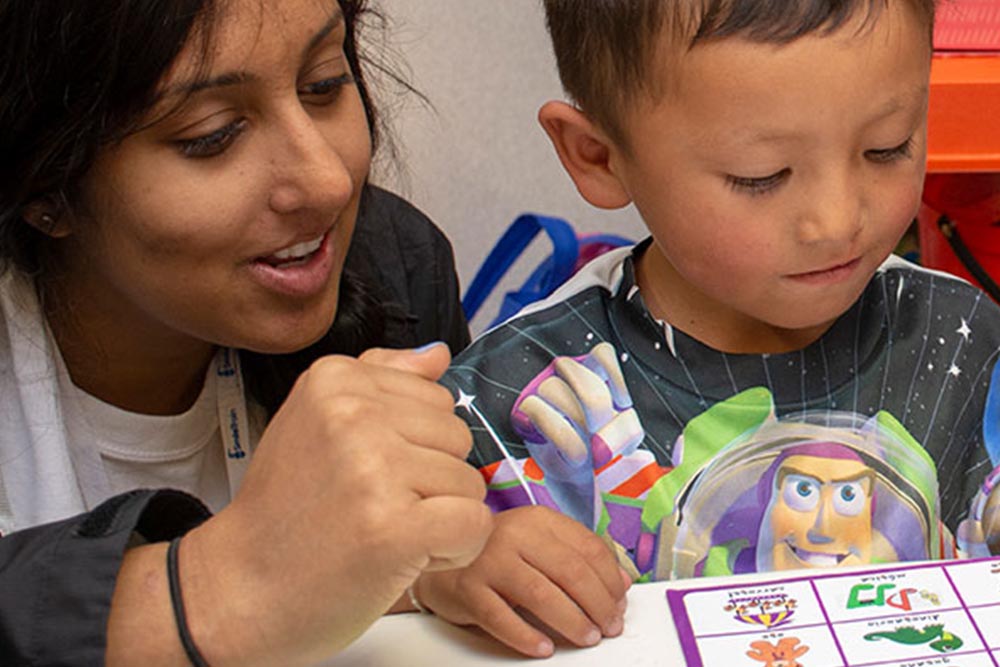 Over the past several years, I have learned about the challenges that many children born with cleft lips and palates face around the globe. Cleft lip and palate are completely fixable, and I'm determined to reduce these challenges and make sure every child gets care. I am excited to work with Smile Train in any way possible to carry forward their vision of providing sustainable care to help bring smiles to the lives of children all around the world.