Smile Train to Serve as International Sponsor for ACPA 78th Annual Meeting
900+ attendees from 40 countries will explore advances in research, clinical and team-driven care.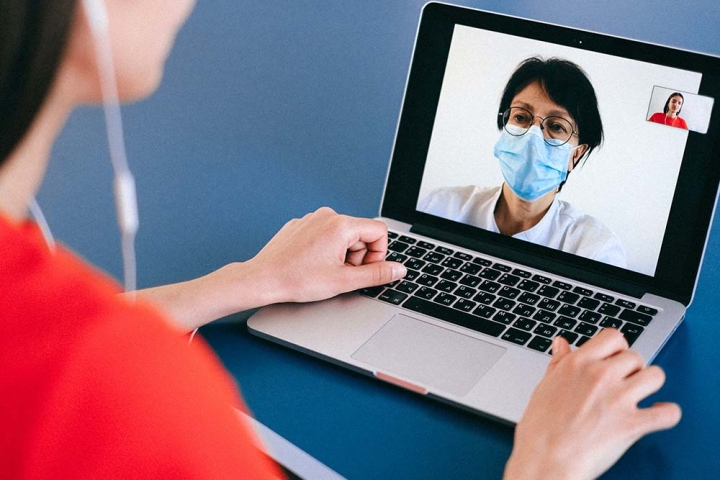 NEW YORK – From April 29 – May 1, the American Cleft Palate-Craniofacial Association (ACPA)'s 78th Annual Meeting will virtually convene more than 900 attendees from 40 countries. Smile Train, the world's largest cleft lip and palate organization, will serve as International Sponsor for the meeting and support more than 160 of their cleft care partners from 40 countries around the globe to attend this renowned scientific conference.
The cleft care professionals attending the conference with this year's Smile Train delegation includes speech therapists, nutritionists, orthodontists, nurses, surgeons, and anesthesiologists hailing from countries such as Argentina, Bangladesh, Bulgaria, the Democratic Republic of the Congo, Ecuador, El Salvador, Egypt, Ethiopia, Ghana, Guatemala, Haiti, India, Jordan, Kenya, Malawi, Mexico, Morocco, Nicaragua, Nigeria, Pakistan, Panama, Peru, Romania, Senegal, the UK, Ukraine, the United States, Uzbekistan, and Zimbabwe. As the International Sponsor for the meeting, Smile Train is also funding French and Spanish translation services for all attendees, marking the first time that translation will be available at the annual meeting.
Throughout the three-day event, Smile Train partners will join an array of cleft experts to present research and best practices around comprehensive cleft care. On May 1, Smile Train will host a Lunch and Learn session on Ensuring a Continuum of Comprehensive Cleft Care in Low and Middle Income Countries. The discussion will be led by Smile Train partners from Brazil, Chile, China, Colombia, Philippines, and Uganda, along with Smile Train's President & CEO, Susannah Schaefer, who will moderate the panel.
"Smile Train prioritizes education and training for cleft care professionals around the globe," says Dr. Larry Hollier, Surgeon-in-Chief of the Texas Children's Hospital, Chief of Plastic Surgery at Baylor College of Medicine, and Chair of Smile Train's Global Medical Advisory Board. "Attending conferences like the ACPA Annual Meeting, where there's so much opportunity to learn, to teach, and to connect with other leaders in cleft and craniofacial care is an important part of on-going education. It can truly impact the practices of cleft professionals and the care we bring to patients."
"ACPA's Program Task Force set out to create an Annual Meeting which would be as impactful as possible to providers throughout the world. Through thoughtful collaboration, ACPA is proud to offer translation services to our meeting, with an even larger global audience due to our partnership with Smile Train. We are grateful for Smile Train's continued support of ACPA as the Annual Meeting's International Sponsor, and for their steadfast dedication to the cleft and craniofacial community," stated Adam Levy, ACPA's Executive Director.
To learn more about Smile Train's global cleft care programs, please visit smiletrain.org. Follow Smile Train on Twitter and Instagram @SmileTrain and like us on Facebook at facebook.com/SmileTrain.
About Smile Train
Smile Train empowers local medical professionals with training, funding, and resources to provide free cleft surgery and comprehensive cleft care to children globally. We advance a sustainable solution and scalable global health model for cleft treatment, drastically improving children's lives, including their ability to eat, breathe, speak, and ultimately thrive. To learn more about Smile Train's sustainable approach, please visit smiletrain.org.
Media Contacts
Nijha Diggs
Smile Train
ndiggs@smiletrain.org
646-751-3231
Stephanie Baber
Allison+Partners
smiletrain@allisonpr.com