Smile Train Named Winner at the 15th Annual Shorty Awards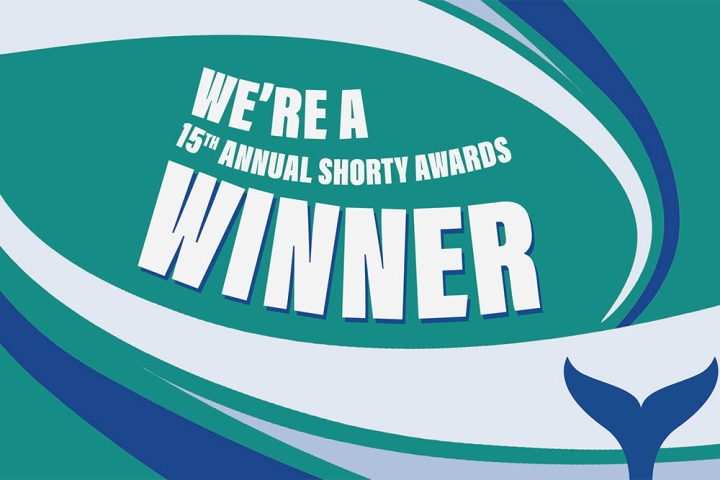 NEW YORK, MAY 25, 2023 – Smile Train has been named a 15th Annual Shorty Awards Winner for our blog, Smile Train Stories, in the Blog & Micro-Blog Category.
The Shorty Awards honor the very best of digital and social media by the most innovative and influential brands, agencies, organizations, and individuals whose work shows excellence in digital storytelling.
Smile Train's work has demonstrated strengths and uniqueness in innovation, creativity, and strategy, which makes it one of the TOP CONTENDERS for a Shorty Award.
"Around the world, children with clefts are so often hidden away, abused, and suffer from profound health complications, all for want of basic healthcare. As the world's largest cleft charity, we felt an obligation to use our platform, smiletrain.org/stories, to highlight the strength, resilience, beauty, and courage of the cleft community, not only in the places where our partners work, but here in the US, too. We knew that by giving people with clefts, those who love them, and our incredible partner community healthcare professionals around the world a place where their voices would be heard, their struggles and triumphs celebrated, good things would happen," said Phil Carroll, Smile Train's SVP of Communications, adding, "We thank the Shorty Awards for recognizing the importance of this work and our donors for making it possible."
The 15th Annual Shorty Awards winners and honorees were announced May 24 in an in-person ceremony at Tribeca 360º in New York City. With over 300 attendees from all over the world and some of the most distinguished Real Time Academy members.
Shorty Award winners and honorees are chosen by the Real Time Academy (RTA), prominent experts and leaders in digital and social media who have been hand-selected on the basis of their deep industry knowledge, professional reputation, and outstanding achievements, including previous Shorty wins.
Members of the Academy include Michelle Wong (CMO, Sprinkles), Angel Van Der Biest (Title Social Lead, Netflix), Ashley Rudder (Chief Creator Officer, Whalar), Jabari Hearn (Managing Partner, AKQA LA), Sophie Yan (Director, Cultural & Entertainment Advocacy, Everytown for Gun Safety), Gemini Babla (Director, Global Brand Marketing, YouTube), Dani Calogera (Vice President, Brand & Digital Marketing, SHOWTIME), Jay Norman (Global Head of Music Marketing, Spotify), among others.
Smile Train is the only global cleft organization with a sustainable and local model of empowering local healthcare workers to provide surgery and other forms of essential cleft care to their neighbors in need. Over the last 20+ years, we have made safe and quality cleft care possible for 1.5+ million children in 90+ countries — more than every other cleft charity combined.
The Shorty Awards (also known as "The Shortys") honor the most innovative work in digital and social media by brands, agencies, and organizations.
Founded in 2008, the Shortys' notable previous winners include Malala Yousafzai, Trevor Noah, Michelle Obama, Conan O'Brien, Lady Gaga, Lizzo, and brands such as Marvel Studios, HBO, Red Bull, Airbnb, Nestle, and BMW.
The Shortys' mission is to celebrate, inspire, and push the boundaries of excellence in digital storytelling. Entries are judged on the merits of creativity, strategy, and engagement by the Real Time Academy, a body of hand-selected industry experts and leaders. The public can also select their favorite Shorty Awards contenders during Audience Honor Voting.
Currently, the Shortys have two annual competitions, the flagship Shorty Awards and Shorty Impact Awards dedicated to honoring the best work with a positive social impact.
###
FIND THE SHORTY AWARDS ONLINE
Website: www.shortyawards.com
LinkedIn: https://www.linkedin.com/company/shorty-awards
Twitter: @shortyawards
Instagram: @shortyawards
YouTube: www.youtube.com/shortyawards
SHORTY AWARDS CONTACT
Caitlin Hornshaw
Awards Manager, Shorty Awards
caitlin@shortyawards.com
SMILE TRAIN CONTACT
Nicole Bell
Vice President, Public Relations, Smile Train
nbell@smiletrain.org