Smile Train Announces Paula Shugart and Crystle Stewart to the Board of Directors
Presidents of Miss Universe and Miss USA Organizations to lend their expertise to Smile Train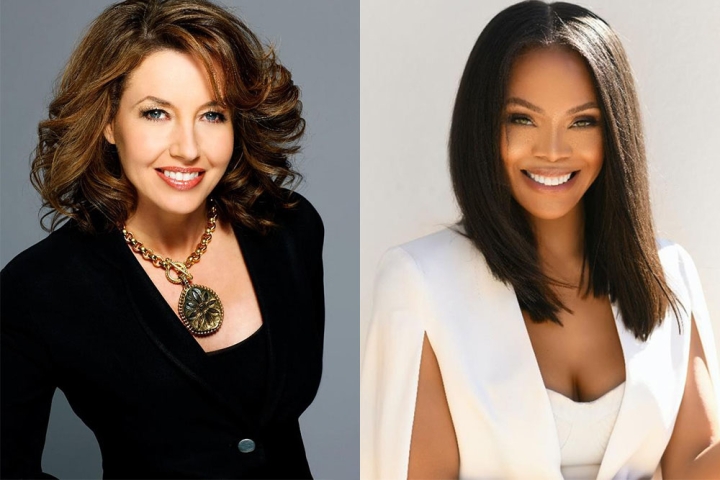 NEW YORK — Smile Train, the world's largest cleft-focused organization, announces Paula Shugart, president of the Miss Universe Organization, and Crystle Stewart, president of the Miss USA Organization, as the newest Directors of the Board. These additions will help enhance Smile Train's visibility and foster public awareness of global cleft care as well as further diversify Smile Train's board.
Shugart comes to the organization's board as a seasoned television industry professional, who, as president of the Miss Universe Organization, has transformed the competition into a powerful, year-round, international organization that advances and supports opportunities for women as well as philanthropic initiatives around the world. She is currently an active member of the Director's Guild of America and the Producers Guild of America and has served as the Commissioner to Mayor Michael Bloomberg's Latin Media and Entertainment Commission. Most recently, she was named a member of the Women's Leadership Board at Harvard's Kennedy School of Government.
"Smile Train has been a longstanding partner of the Miss Universe Organization, and I am excited to further my involvement with this incredible organization by lending my skills to this important role," Shugart said. "Every day, Smile Train's work around the world saves lives and prepares children for a successful future. Their vision is one I am proud to stand behind."
Stewart is a mother, actress and CEO who has appeared on Tyler Perry's sitcom "For Better or Worse" on the Oprah Winfrey Network. She has also held a principal role in TLC's "Too Close To Home" and starred alongside Oscar winner Taraji P. Henson in the major motion picture "Acrimony." She currently donates her time to Best Buddies, We See Abilities, and other organizations that assist individuals who have learning disabilities, and founded a school – MISS Academy – which is the first-ever pageant training school, educating young women across the nation on the ins and outs of pageantry while equipping them with self-confidence and skills that will last a lifetime.
"After many meaningful years working with Smile Train as a key Miss USA partner, I'm excited to take our relationship to the next level with this amazing organization," Stewart said. "Every child deserves access to lifesaving surgery and comprehensive care, and Smile Train has made that vision a reality for more than 1.5 million children. I am honored to serve Smile Train and its beneficiaries all over the world in this new role."
"We are overjoyed to welcome Paula and Crystle to Smile Train's board," said Roy E. Reichbach,
Board Chair. "Smile Train has long worked alongside the Miss Universe and Miss USA organizations, and I am looking forward to the insights and leadership both of these remarkable women will surely bring to our board and the entire Smile Train family." 
###
About Smile Train
Smile Train empowers local medical professionals with training, funding, and resources to provide free cleft surgery and comprehensive cleft care to children globally. We advance a sustainable solution and scalable global health model for cleft treatment, drastically improving children's lives, including their ability to eat, breathe, speak, and ultimately thrive. To learn more about how Smile Train's sustainable approach means donations have both an immediate and long-term impact, please visit smiletrain.org.
Media Contact:
Fenton Communications
smile-train@fenton.com