Non-Profit Leaders to Participate in 2023 American Express Leadership Academy
Smile Train's Phil Carroll Selected to Cohort of Global Non-Profit Changemakers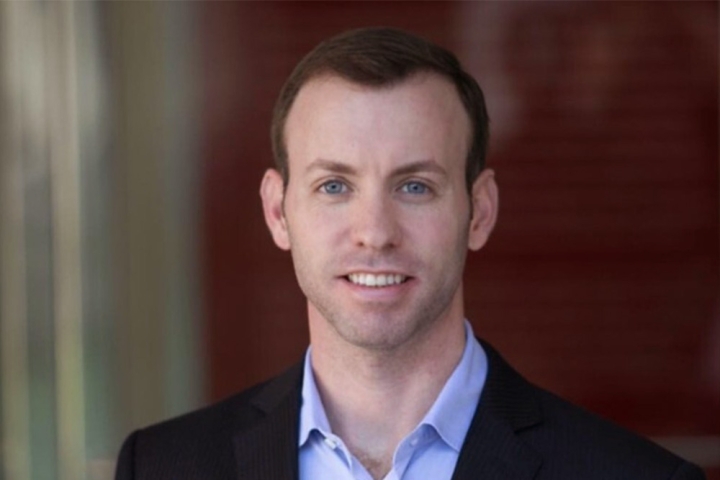 We are thrilled to announce Smile Train's Senior Vice President of Communications, Philip Carroll, MPH was accepted into the 2023 American Express Leadership Academy in partnership with Common Purpose. Phil will join a new class of 77 high-potential nonprofit leaders from across the Americas who have been selected for the program with a new curriculum to help nonprofit leaders accelerate their development and build new skills to meet the unique challenges that the world is facing today.
"There is a real need to provide skills and development opportunities to nonprofit organizations and their leaders, particularly when these challenging economic conditions can mean that training budgets are often one of the first areas to be cut," said Adirupa Sengupta, Global Chief Executive, Common Purpose. "The American Express Leadership Academy is invaluable in helping delegates from across the Americas to come together with US business leaders to develop and hone core skills and provide crucial support networks and inspiration to the sector's high-potential leaders."
"We have long believed in the power of purpose-driven leaders in addressing society's most pressing issues and driving positive impact," said Alice Lin Fabiano, Vice President of Community Impact, American Express. "Since its launch 16 years ago, the American Express Leadership Academy has helped more than 165,000 social purpose leaders around the world reach their potential and we are excited to continue with our refreshed curriculum that will focus on personal resilience and building their profiles as influential social leaders."
The six-month Academy will be conducted by Common Purpose in partnership with American Express, with programming support from community partners, the TED Foundation and Taproot Foundation. The theme of this year's program is "Resilient Changemakers" and will kick off in New York City with further academies to follow in Europe and Asia later in 2023.
The program is designed to give nonprofit leaders from diverse specialities and organizations a unique opportunity to learn from each other's experiences, address current and future challenges within the sector, as well as gain insight from key leaders in social, public, and private sectors.
This class of nonprofit leaders comes from the United States, Canada, and Latin America, and will represent 65 organizations working in areas such as climate and green spaces, education, health, disability, LGBTQ+ support, mental health, homelessness, and equity.
The participants are:
Adoli Hernandez Barragan, Corporate Partnerships Manager, The Trevor Project
Adrienne Smith, Senior Director of Corporate and Foundation Relations, United Way of Salt Lake
Aisha Addo, Founder - Director of Programs, Power to Girls Foundation
Aleah Moore, Founder, Chief Business Operations, Boss Women Matter
Alexandra Francis, Deputy Chief Program Officer/ Diversity, Equity, Inclusion, & Belonging Co-Chair, Center for Urban Community Services
Alexandrea Horsley, Founder/Executive Director, The Lullaby House
Andrew Gleason, Senior Director Gender Equality & Social Justice, Save the children US
Ann Mazur, CEO, EveryMind
Anna, Broughel, Director of Energy Leadership, Clean Energy Leadership Institute
Ashley Lahoud, Director of Development and Public Relations, Northside Center for Child Development
Becky Kekula, Senior Director, Disability Equality Index, Disability:IN
Biructait Mengesha, Director of International Operations, YouthBuild USA
Cat McAfee, Executive Director, LaAmistad Inc.
Charaun Cash, Executive Director, VOX ATL
Corey Manning, Director of Mentoring, YouthBuild USA
Craig Robinson, Founding President, Matriculate
Dana Lee, Regional Director of Curriculum and Instruction, Europe and the Americas, Generation You Employed Inc.
Danielle Hodges, Senior Program Manager, Data & Quality Improvement, Camden Coalition
Deuntate Copeland, Executive Director, National High School Basketball Association
Di Gao, Senior Director of Research & Development, National Trust for Historic Preservation
Ebele Onyema, Director of Digital Content & Partnerships, The One Love Foundation
Edurne Balmori, Executive Director, The Trevor Project
Elvis Ndansi, Founder & CEO, Unite for Health
Erica Blum, Senior Director, Special Events, Central Park Conservancy
Ernesto Nunez Lagos, Co-Founder and Board Member / CEO & Founder, Iluminemas por el Autismo / Love4all
Farhat Jilalbhoy, Senior Director, Strategy, Save the Children US
Flavia Barros, Senior Director, IA Operations, Data Analytics and Fiscal Management, American Museum of Natural History
Francisca Williams-Oni, Senior Director of Advisory Services, Grads of Life (Parent Year Up)
Genevieve Nowak (Rattray), Director of Environmental Initiatives and Affairs, Belle Isle Conservancy
Guli Ruzmetova, CFO, Generation You Employed Inc.
Jaclyn Clark, Director of Development, Florida, Best Buddies
Jacqueline Mouret Shiraishi, Executive Director, Debra Mexico
Jameelah Stuckey, Program Director, Tulsa Community Foundation
James Stratford, Senior Executive Leadership Consultant (Functioning as Chief Strategy + Impact Officer), A Second Chance Inc.
Jason Acosta, Senior Vice President, Strategic Partnerships, Hispanic Scholarship Fund
Jazmin Carrillo, Director of Programs, The Resource Foundation
Jessica Cihal, Associate Vice President, Learning and Strategy, The Leadership Academy
Jessica Sager, Chief Executive Officer, All Our Kin
Joelle Espeut, Director of Programming, The Normal Anomaly Initiative Inc.
Joshua Rodgers, Beloved Community Volunteer Engagement Manager, Habitat for Humanity International
K Baja, Director, Direct Support & Innovation, Urban Sustainability Directors Network (USDN)
Kala Harinarayanan, Vice President of Human Resources, American Museum of Natural History
Kaleena Escallier, Senior Manager, Community Strategy, YMCA of the USA
Kate Bartholomeusz, Director of Development, Grameen Foundation
Kate Greavette, Executive Director, York Region Food Network
Katherine Kelley, Global Director of Learner Engagement, Generation You Employed Inc.
Katherine Taveras, Program Director, Food Education Fund
Kathleen, Bodenlos, CEO, Discovery Gateway Children's Museum
Kevin Mathiasz, Director of Partnerships, Pinball Clemons Foundation
Keyana Marshall, Director of Development, Dallas Theater Center
Kimberly Swartz, Director, Community Engagement, Taproot
Lara Bach, Director, Advisory Services, Year Up Grads of Life
Lasheena Williams, Chief Enthusiast Officer of Nonprofit Enthusiast and Founder and Board Chair of L.O.V.E Our Youth, L.O.V.E Our Youth
LaToria Thomas, President and CEO, United Way of Northwest Louisiana
Lee Lina, Co-founder & Executive Director, Communities Resist
Lilia Haua Miguel, CEO, Fideicomiso Pro Bosque de Chapultepec
Lindsay Jackson, Director of Leadership Giving, Plan International USA
Luis Abreu, Director of Park Maintenance, Central Park Conservancy
Manu Mireles, Secretaria General, Asociación Civil Mocha Celis
Maria Fernanda Sierra Perea, Co-Founder & Chief Program Officer, Propel
Mario Gutierrez, Director, Financial Empowerment and Advocacy; and Director, Special Initiatives, New York Legal Assistance Group
Matt Clark, ESG Strategy Lead, FHI 360
Matthew Aliberti, Senior Director, Strategic Initiatives Fund, YMCA of the USA
Matthew Clarke, Executive Director, Design Trust for Public Space
Megan Dougherty, Director of Psychotherapy Initiatives, Housing Works
Meisha Porter, President and CEO, The Bronx Community Foundation
Michael Berry, Executive Director, Youth Guidance
Natasha Campagna, Director of Operations & Special Projects, DMZ at Toronto Metropolitan
Nora Reissig, Vice President of Development & Programs, Exodus Transitional Community
Patrick Hendricks, Director of Development, West Side United, Rush University Medical Center
Phil Carroll, Senior Vice President, Communications, Smile Train
Quinn Bingham, Vice-President and Chief Development Officer, Pathways to Education Canada
Raquel Jiménez Acosta, Global Action Director, Reforestamos México
Shane Cox, Chief Strategy Officer, Anthos Home
Theresa Grant, Chief Executive, Make A Difference Now
Vien Tran, Senior Manager, International Projects, Ocean Conservancy
Zachariah Hennessey, Executive Vice President and Chief Strategy Officer, Public Health Solutions
About Common Purpose
Common Purpose is a global non-profit devoted to good leadership. Its mission is to develop people who can cross cultural, social, and institutional boundaries, both at work and in wider society. It does this by delivering compelling, surprising, and powerful leadership programs & workshops. Routed in the real-world. Both in-person and online. Programs where people are having the real, purpose-driven conversations, the types of conversations we need to be having to bring about real change.
Founded in 1989 as a non-profit social enterprise, Common Purpose now runs local programs for leaders in cities across the world and global programmes for leaders from over 100 countries across six continents. Each year, 5,000 leaders become Common Purpose alumni.
Website: https://commonpurpose.org/
Twitter: @CommonPurpose
About American Express
American Express is a globally integrated payments company, providing customers with access to products, insights and experiences that enrich lives and build business success. Learn more at americanexpress.com and connect with us on facebook.com/americanexpress, instagram.com/americanexpress, linkedin.com/company/american-express, twitter.com/americanexpress, and youtube.com/americanexpress.
Key links to products, services and corporate sustainability information: personal cards, business cards and services, travel services, gift cards, prepaid cards, merchant services, Accertify, Kabbage, Resy, corporate card, business travel, diversity and inclusion, corporate sustainability and Environmental, Social, and Governance reports.
For further information please contact:
David O'Connor
Director, Learning & Innovation
Common Purpose
M: +44 (0) 7305021758
E: david.oconnor@commonpurpose.org