Dentsply Sirona partners with FDI and Smile Train
Creating best-in-class cleft care protocols that will help advance the future of cleft care to change children's lives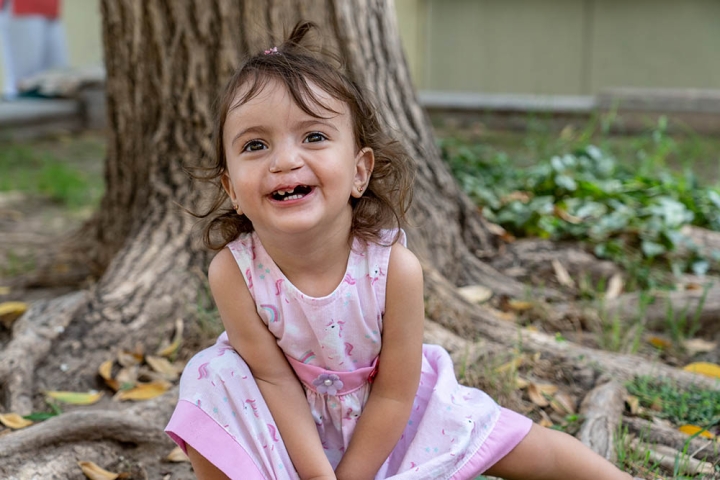 As part of its sustainability strategy "Beyond: Taking action for a brighter world", Dentsply Sirona has expanded its successful engagement for children with clefts by entering a landmark partnership to advance cleft care and bring health and opportunity to live a happier life to countless children.
Charlotte, February 24, 2022. Today, Dentsply Sirona, the world's largest manufacturer of professional dental products and technologies, announced a three-way partnership with FDI World Dental Federation (FDI) and Smile Train, the world's largest cleft-focused organization, to develop global standard protocols for digital cleft treatment that will increase access to digital treatments for patients with clefts and advance cleft care for the 1 in 700 babies born with cleft lip and/or palate around the globe.  
The three partners will jointly work on integrating digital workflows and sustainable solutions into these new protocols as well as creating and providing the necessary clinical education infrastructure to oral health professionals around the world. The unique partnership also includes designing and setting up online courses and webinars to introduce dental professionals around the world to digital cleft care. 
Prior to this new partnership, Dentsply Sirona pledged a five-million-dollar donation to Smile Train as part of a five-year commitment to help children around the world gain access to cleft treatment, offering them the chance to live full and healthy lives. 
"At Dentsply Sirona, we live our sustainability strategy every day in numerous ways. One of the most rewarding aspects is working with Smile Train and FDI to be able to offer the best care possible to children with clefts," says Jorge M. Gomez, Chief Financial Officer and Head of the Dentsply Sirona Sustainability Program. "Giving these children healthy smiles by utilizing the most advanced digital technologies is part of our larger sustainability goal to improve global oral health care and create millions of healthy smiles around the world. We are happy to contribute our knowledge and technologies for this important cause." 
"We are proud to be working with Dentsply Sirona and Smile Train to increase the global access to the best possible cleft care," says Prof. Ihsane Ben Yahya, President, FDI World Dental Federation. "Cleft surgeries and cleft care benefit hugely from digitization and together with our partners we work fervently on providing oral health professionals, especially in limited-resource settings and remote regions, with the infrastructure and training necessary to correctly use these digital technologies." 
"Children with clefts are more susceptible to poor oral health which can greatly impact their speech, ability to eat, and their overall well-being," says Susannah Schaefer, President & Chief Executive Officer, Smile Train. "We are delighted that our new partnership with Dentsply Sirona and FDI ensures that Smile Train centers around the world will have access to digital treatment protocols that integrate the latest, newest technologies to provide best-in-class digital oral healthcare."
###
About Dentsply Sirona:
Dentsply Sirona is the world's largest manufacturer of professional dental products and technologies, with over a century of innovation and service to the dental industry and patients worldwide.  Dentsply Sirona develops, manufactures, and markets a comprehensive solution offering including dental and oral health products as well as other consumable medical devices under a strong portfolio of world class brands.  Dentsply Sirona's products provide innovative, high-quality and effective solutions to advance patient care and deliver better and safer dental care. Dentsply Sirona's headquarters is located in Charlotte, North Carolina. The company's shares are listed in the United States on NASDAQ under the symbol XRAY.  
Visit https://www.dentsplysirona.com/en-us for more information about Dentsply Sirona and its products.
About Smile Train
Smile Train empowers local medical professionals with training, funding, and resources to provide free cleft surgery and comprehensive cleft care to children globally. We advance a sustainable solution and scalable global health model for cleft treatment, drastically improving children's lives, including their ability to eat, breathe, speak, and ultimately thrive. To learn more about how Smile Train's sustainable approach means donations have both an immediate and long-term impact, please visit smiletrain.org.
Press Contacts
Marion Par-Weixlberger
Vice President Public Relations & Corporate Communications 
Sirona Straße 1
5071 Wals bei Salzburg, Austria
T  +43 (0) 662 2450-588
F  +43 (0) 662 2450-540
marion.par-weixlberger@dentsplysirona.com
Stefanie Henn
Edelman GmbH 
Niddastraße 91 
60329 Frankfurt, Germany
T  +49 221 82828 127
dentsplysirona@edelman.com
www.edelman.com
Nijha Diggs
Smile Train
Senior Director, Public Relations
633 Third Ave, 9th Floor
New York, NY 10017
646.751.3231
ndiggs@smiletrain.org