Change the World with Every Search at Trueheart
Brian Austin Green and Sharna Burgess team up with Trueheart for the #Search4Smiles campaign to benefit Smile Train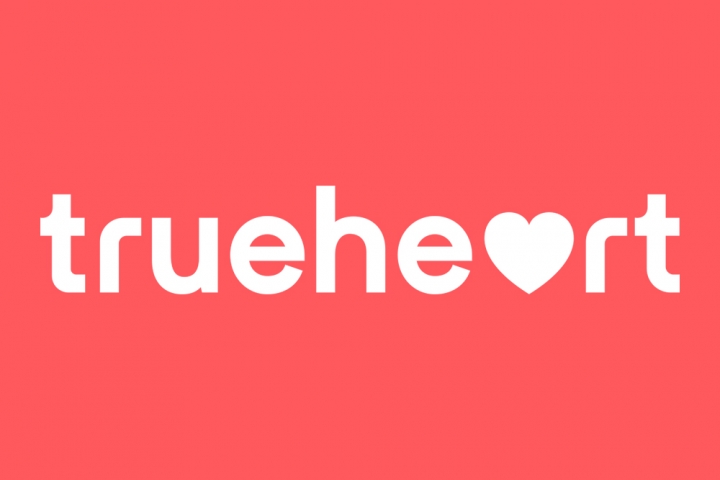 LOS ANGELES, June 8, 2021 – The Trueheart social impact search engine, which launched globally today and was created by the married dynamic duo Amy and Scott Malin, is poised to disrupt philanthropy. Users will change the world with every search.
With the Trueheart social impact search engine, you get the same great search experience as other search engines, but the major difference is Trueheart donates 80% of their net profits to six best in class charities who save lives (Smile Train), end global hunger (Action Against Hunger), protect the planet (Global Green), promote animal welfare (4 Paws For Ability), fight for equality (PFLAG National), and support our youth (Variety Boys & Girls Club).
Searching the web with Trueheart is a quick, easy and FREE way to power donations that will create measurable impact. You can start searching today at Trueheart.com.
Co-Founders Amy & Scott Malin, the team behind the cause agency of the same name, created the Trueheart social impact search engine as a meaningful way to give back and democratize giving. Thanks to Trueheart's cornerstone value of the Transparency of Giving, users will see where every dollar goes to make Fund A Dream projects a reality. With every worthwhile project the Trueheart community funds, they will show you the results with inspiring videos and beautiful photos, so you can see the impact everyone made by coming together to do good.
To celebrate the launch of Trueheart, Brian Austin Green and Sharna Burgess are teaming up to co-host the #Search4Smiles campaign. Green, who has been a household name since his days on "Beverly Hills 90210" and more recently as a panelist on the hit FOX show "The Masked Dancer", has always made philanthropy a priority in his life. Burgess, who first danced her way into the hearts of America as a professional dancer on ABC's ballroom competition "Dancing With The Stars", uses her platform to give back. This feel-good campaign will help the global non-profit Smile Train, continue to provide free cleft care to children in need around the world. Every three minutes, a baby is born with a cleft, and if left untreated can result in a range of potentially life-threatening conditions including difficulty eating, breathing, hearing and speaking. For the last 21 years, Smile Train has supported safe and quality cleft care, transforming the lives of more than 1.5 million children globally.
"After bringing celebrities and purpose-driven brands together in support of great causes for the last two decades, I noticed there's often been this stigma, that if you don't have millions of dollars to give, then you can't participate in philanthropy. I've always believed that real change happens when people are empowered to help transform their local communities. There are billions of people in the world who care deeply about making a difference, but don't have the financial means to donate to charity, and they've been largely excluded from philanthropy. Scott and I wanted to create a way to help democratize philanthropy and make it more inclusive. So, we created a platform that allows people all over the world to make a difference without having to donate any money. Anyone with access to a mobile phone, tablet or computer can join our movement. We're excited for people of all ages to use the power of tech for good," said Amy Malin, Partner at Trueheart.
"We're so grateful to Brian Austin Green and Sharna Burgess for co-hosting our inaugural #Search4Smiles campaign in support of Smile Train's noble mission. They are incredibly talented and wonderfully generous human beings. We're humbled to come together to shine a spotlight on Smile Train's life-saving work in over 70 countries. Amy and I are proud to offer Smile Train families the opportunity to pay forward their blessings and help give back to this amazing organization which means so much to them," said Scott Malin, Co-Founder at Trueheart.
"Sharna and I are honored to co-host the #Search4Smiles campaign and help raise funds and awareness for Smile Train," said Brian Austin Green. "Amy and Scott at Trueheart have always been at the forefront of coming up with creative ways of bringing people together for good causes. Their new search engine is a great way to encourage people to give back."
"Brian and I are passionate about helping to create change in the world and inspiring others to do the same. Smile Train has been transforming kids' lives all over the world with their cleft surgeries for a long time and we hope to help them continue their incredible work. We are grateful and humbled to be asked to use our voices for this meaningful campaign and are excited to encourage our fans to be a part of it. I love what Amy and Scott at have created with their Trueheart social impact search engine and believe it will really help make a difference", said Sharna Burgess.
"We're excited about our partnership with the Trueheart social impact search engine and honored to be one of their inaugural beneficiaries. It is an innovative way for us to empower our existing donors, corporate partners, Smile Train families and new audiences to learn more about and support our mission. We're grateful to Brian Austin Green and Sharna Burgess for being Smile Train ambassadors and champions of our important work," said Melanie Buhrmaster, Vice President of Development at Smile Train.
###
ABOUT TRUEHEART
Trueheart is a social impact search engine that empowers people to change the world with every search. We are committed to donating 80% of our net profits from our search ad revenue and shopping affiliates to best in class charities that work to save lives, protect the planet, feed the hungry, fight for equality, promote animal welfare and support our youth. Trueheart's mission is to donate one billion dollars to charity. Start searching at Trueheart.com.
ABOUT SMILE TRAIN
Smile Train empowers local medical professionals with training, funding, and resources to provide free cleft surgery and comprehensive cleft care to children globally. We advance a sustainable solution and scalable global health model for cleft treatment, drastically improving children's lives, including their ability to eat, breathe, speak, and ultimately thrive. To learn more about how Smile Train's sustainable approach means donations have both an immediate and long-term impact, please visit smiletrain.org.
ABOUT BRIAN AUSTIN GREEN
Brian Austin Green quickly gained overnight fame as he endeared himself to millions as the sweet and naïve David Silver on the teen phenomenon "BEVERLY HILLS, 90210." As an actor, director and producer on the show, his resume is as extensive as it is versatile.
As a child, he entered the fifth grade with music as his focus at Thirty Second Street School for the Performing Arts and with USC Film School around the corner, Brian was soon starring in student films, signed with a prestigious children's agency and has not looked back since.
Brian was most recently seen on the reboot of BH90210 on FOX which he also served as Executive Producer. The reboot scored the best series premiere of Summer and the best Summer rating of a FOX show (excluding sports) since 2016. The reboot was a 6-episode summer event. Brian also recently became part of the MASKED family at Fox, serving as part of the judging panel on the new MASKED DANCER along with Paula Abdul, Ken Jeong and Ashley Tisdale.
He also starred on the FX show, ANGER MANAGEMENT opposite Charlie Sheen playing the role of "Sean," who dated his ex-wife and becomes his best friend. He starred in WEDDING BAND for TBS as the lead character "Tommy"- lead singer of the band of four longtime friends who play in a band for hire.
Prior to that, he was a series regular on the critically acclaimed FOX television show TERMINATOR: THE SARAH CONNOR CHRONICLES, and love interest to Marcia Cross' character in DESPERATE HOUSEWIVES.
Some of Brian's additional guest television credits include SMALLVILLE, CSI, CSI: MIAMI, LAS VEGAS, HOPE & FAITH, GEORGE LOPEZ, HAPPY ENDINGS and he was a regular on the ABC series FREDDIE as well as a three-year stint on KNOTS LANDING. He has also starred in several made for television movies and the Showtime series DEAD MAN'S GUN and RESURRECTION BLVD.
In addition, he has starred in theatre productions of AH, WILDERNESS and THE DIARY.
Brian has completed work in various independent films - CHROMESKULL: LAID TO REST, CROSS, RONNIE, COCK AND BULL STORY and PURGATORY FLATS and the short films RIGHTEOUS INDIGNATION, BLEACH and TURNING JAPANESE that won multiple film festivals around the country. He was most recently seen in the short CHASING TITLES which had garnered over 50 awards on the festival circuit directed by Ryan Egypt.
Brian directed the feature film, FISH WITHOUT A BICYCLE and was seen in theatres in the Tony Scott directed feature film, DOMINO opposite Kiera Knightly and Christopher Walken. In addition to acting he has a podcast on iTunes- "With Brian Austin Green." Follow @brianaustingreen on Instagram and @withBAGpod on Twitter.
ABOUT SHARNA BURGESS
In 2018, Sharna took home the coveted Mirror ball trophy alongside radio host Bobby Bones. Sharna also previously placed 2nd with NFL player Josh Norman, Indy Car driver James Hinchcliff and Backstreet Boy Nick Carter. In 2019 she became the sole female judge for Dancing with the Stars in Australia.
Before her Dancing With The Stars fame Sharna was an Australian Champion and represented her country in the World Championships at the young age of 15. At 18 she moved to London and was cast in a UK theatre tour of Simply Ballroom, directly followed by a six-year stint in the hit dance sensation Burn The Floor. The production's success catapulted it to the West End and to Broadway, where Sharna was an original member of its American cast.
In 2012, Sharna moved into the movie industry, choreographing British dance drama film Street Dance 2: 3D.
Sharna's other credits include choregraphing for Shonda Rhimes' award winning series How To Get Away With Murder, Strictly Come Dancing, Backstreet Boys Vegas show, hosting for Extra TV and So You Think You Can Dance in the US and Australia, Flirty Dancing. Keep up with Sharna on Instagram and Twitter @sharnaburgess.
MEDIA CONTACTS:
Amy Malin
Trueheart
818-672-1268
amy@trueheart.com
Nijha Diggs
Smile Train
646-751-3231
ndiggs@smiletrain.org