Children's Privacy Policy
Smile Train Privacy Policy for Children under the Age of 13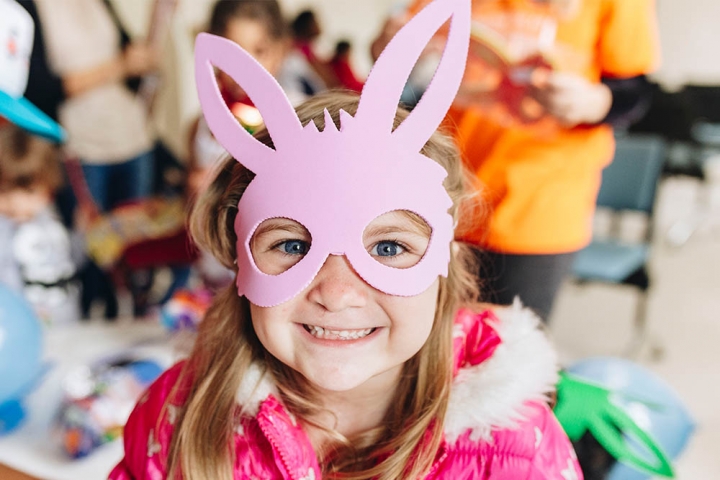 The Children's Online Privacy Protection Act of 1998 and its rules (collectively, "COPPA") requires entities that collect information from children to inform parents and legal guardians (collectively "parents") about practices for collecting, using and disclosing personal information from children under the age of 13 ("children"). It also requires those entities to obtain consent from parents before collecting, using or disclosing children's personal information.  Because it is a non-profit and for other reasons, Smile Train is exempt from COPPA.  Nevertheless, in accordance with FTC recommendations and best practices, we provide the following additional information concerning the manner in which Smile Train treats material submitted by users under the age of 13.

Unless otherwise specified herein, we treat information received from children in the same manner as information received from other users, as described in our general Privacy Policy.

Information We Collect from Children
Children can access many parts of the Smile Train site and its content and use many of its features without providing us with personal information. In accordance with our general privacy policy, we do not collect personal information in connection with such use unless a user registers on the site, in which case we collect the information requested on our forms, which may include name, email address, format preference (HTML vs. Text), address, interests, and similar information. In such cases, we only collect as much information about a child as is reasonably necessary for the child to participate in an activity, and we do not condition his or her participation on the disclosure of more personal information than is reasonably necessary.

We require all users, including children, to register in order to access certain portions of our site and to engage in certain activities on our site.  Areas potentially attractive to child users include our Students For Smile Train microsite. In the event that we require registration, children will be required to provide us with the information similar to that required of other users. We may also require the child to create a user name and password.  We encourage parents to supervise their children during the registration process.

Information Posted By Children
We cannot control the actions of third parties with whom your child shares his or her information. We encourage parents to educate their children about safe Internet use and to carefully monitor their children's posting.

Prior to permitting children to register and/or to post content anywhere on our Site we require verifiable parental consent. The form of consent we require may be any or all of the following: a written consent form signed by the parent and returned to Smile Train by postal mail or facsimile; requiring a parent to call a toll-free telephone number staffed by trained personnel; and/or requiring a parent to respond to an e-mail coupled with additional steps to provide assurances that the person providing the consent is the parent. Such additional steps may include: sending a confirmatory e-mail to the parent following receipt of consent; or obtaining a postal address or telephone number from the parent and confirming the parent's consent by letter or telephone call. Parents may subsequently revoke any consent in the manner described below in the Section titled Revoking Consent and Accessing and Correcting Your Child's Personal Information.

Our Practices for Disclosing Children's Information
In accordance with the terms of our general privacy policy, we do not share, sell, rent or transfer children's personal information, except
If we are required to do so by law or legal process, such as to comply with any court order or subpoena or to respond to any government or regulatory request;
If we believe disclosure is necessary or appropriate to protect the rights, property, or safety of our users or ourselves, including to protect the safety of a child; and
To law enforcement agencies or for an investigation related to public safety.
Revoking Consent and Accessing and Correcting Your Child's Personal Information
At any time, you may review the child's personal information maintained by us, require us to correct or delete the personal information, revoke your consent to your child's use of our site and/or refuse to permit us from further collecting or using the child's information.

You can review, change or delete your child's personal information, or revoke your parental consent by sending us an e-mail at info@smiletrain.org. To protect your privacy and security, we may require you to speak with a representative or take additional steps or provide additional information to verify your identity before we provide any information, make corrections, or disable your child's registration.