Rutgers Newark's Project Dental All Chapter Has Heart
From card-making to fundraising, these pre-dental students are spreading love for people with clefts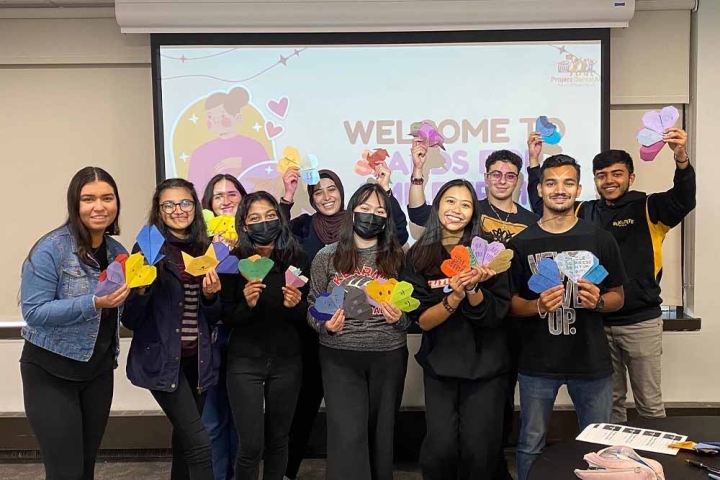 If you're walking around the Rutgers Newark campus and see a group of students behind a table filled with baked goods chatting about cleft surgeries, chances are that you've found the local chapter of Project Dental All.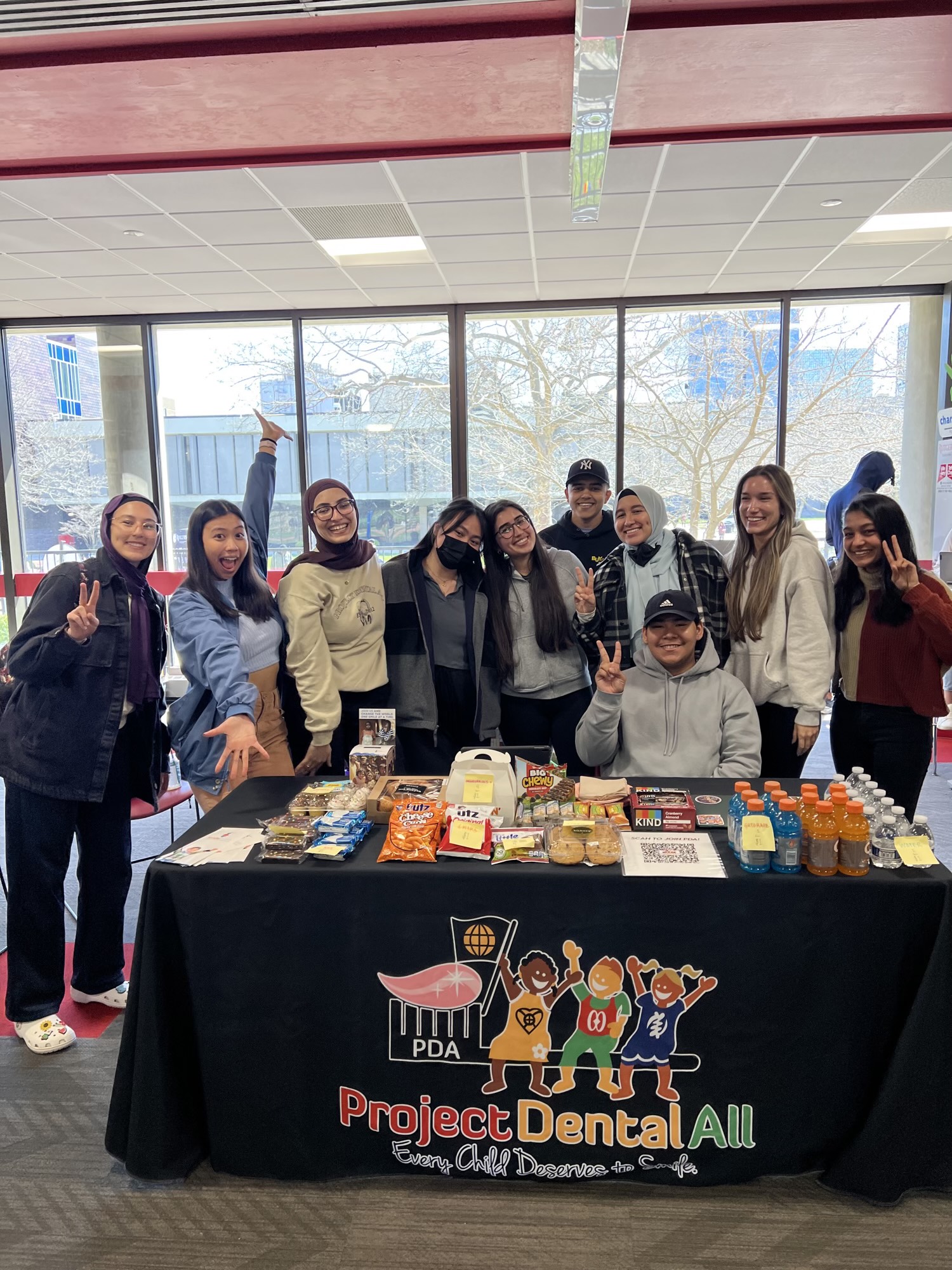 Stickers and Sweets
Last school year, these pre-dental students dedicated their considerable energies to supporting Smile Train through two bake sales. They also propped up posters and passed out pamphlets so patrons and passersby could peruse patients' perfect smiles. This way, even people who didn't take a snack were treated to more knowledge on clefts and ways they could help save children's lives.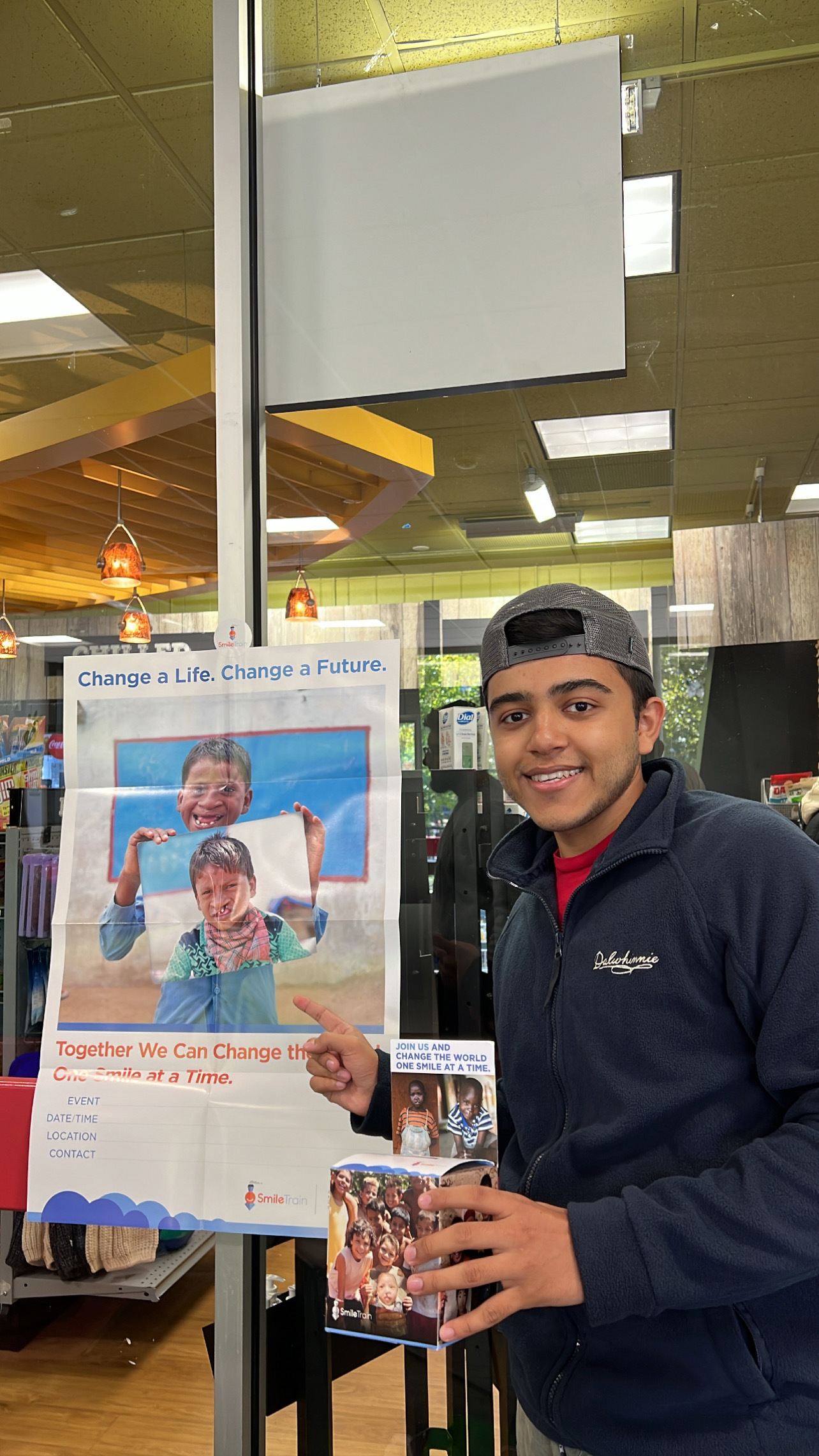 The most successful handout was another thing that no college student can resist: stickers. People stuck them on their iPads, laptops, water bottles, anywhere there was free space. Soon, the whole campus was polka-dotted with Smile Train pride.
The group also posted eye-catching donation bingo boards on their Instagram account and encouraged followers to fill in squares by donating specific amounts to Smile Train. It was the first time Project Dental All had tried a bingo fundraiser, but it proved so successful that it definitely won't be the last.
Making Crafts for A Good Cause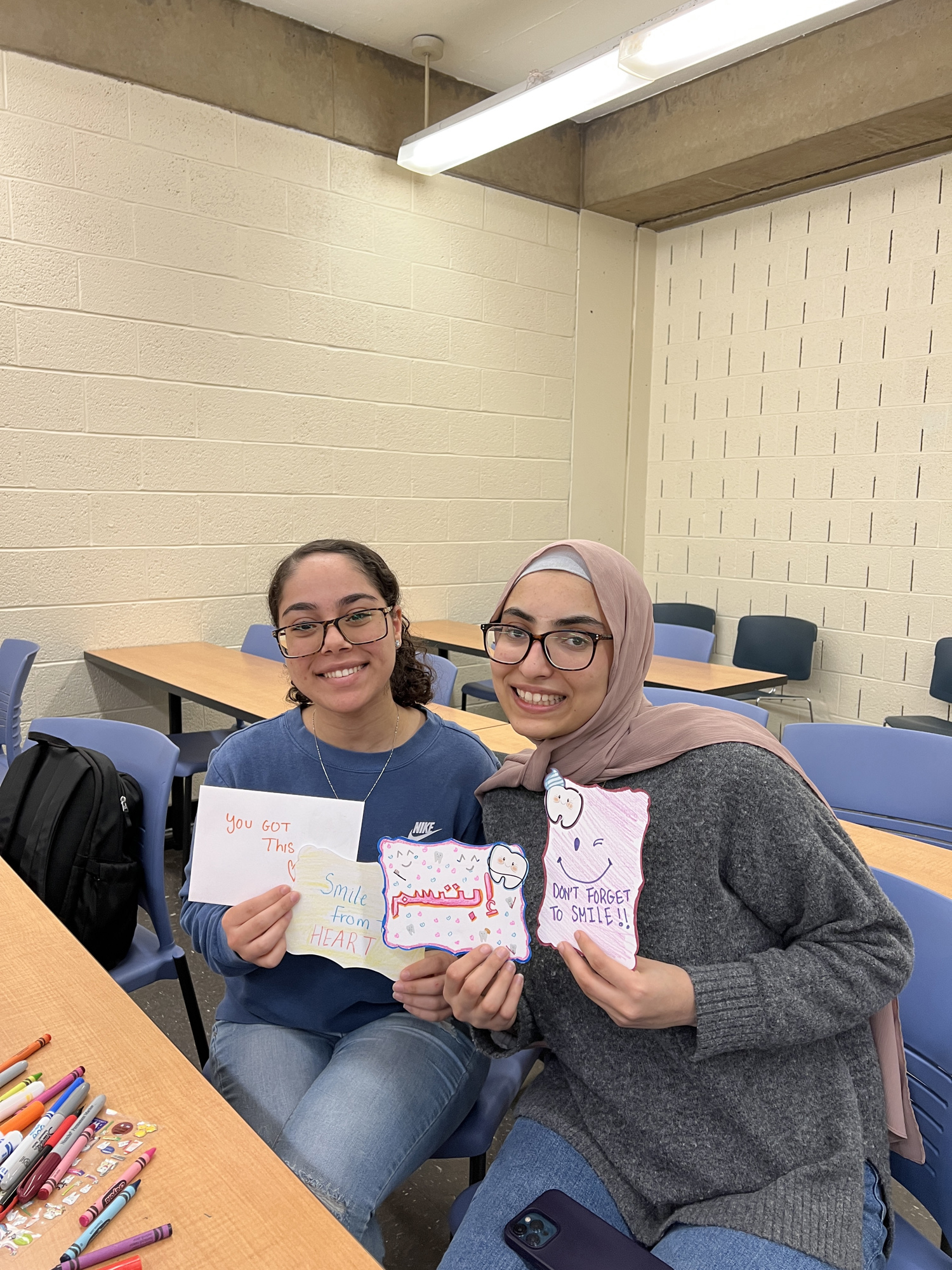 As aspiring healthcare workers, members understand that comforting children and their families before a procedure is just as important as the procedure itself — going to a hospital can be scary! So they hosted multiple events to make heartwarming cards for Smile Train patients worldwide. The colorful crafts were covered in words of encouragement in many languages to spread smiles across continents! Everyone got to show off their creative sides, from regular folded cards to special origami hearts. As future dentists, manual dexterity is essential. And what better way to get your hands moving than making by inspiring art?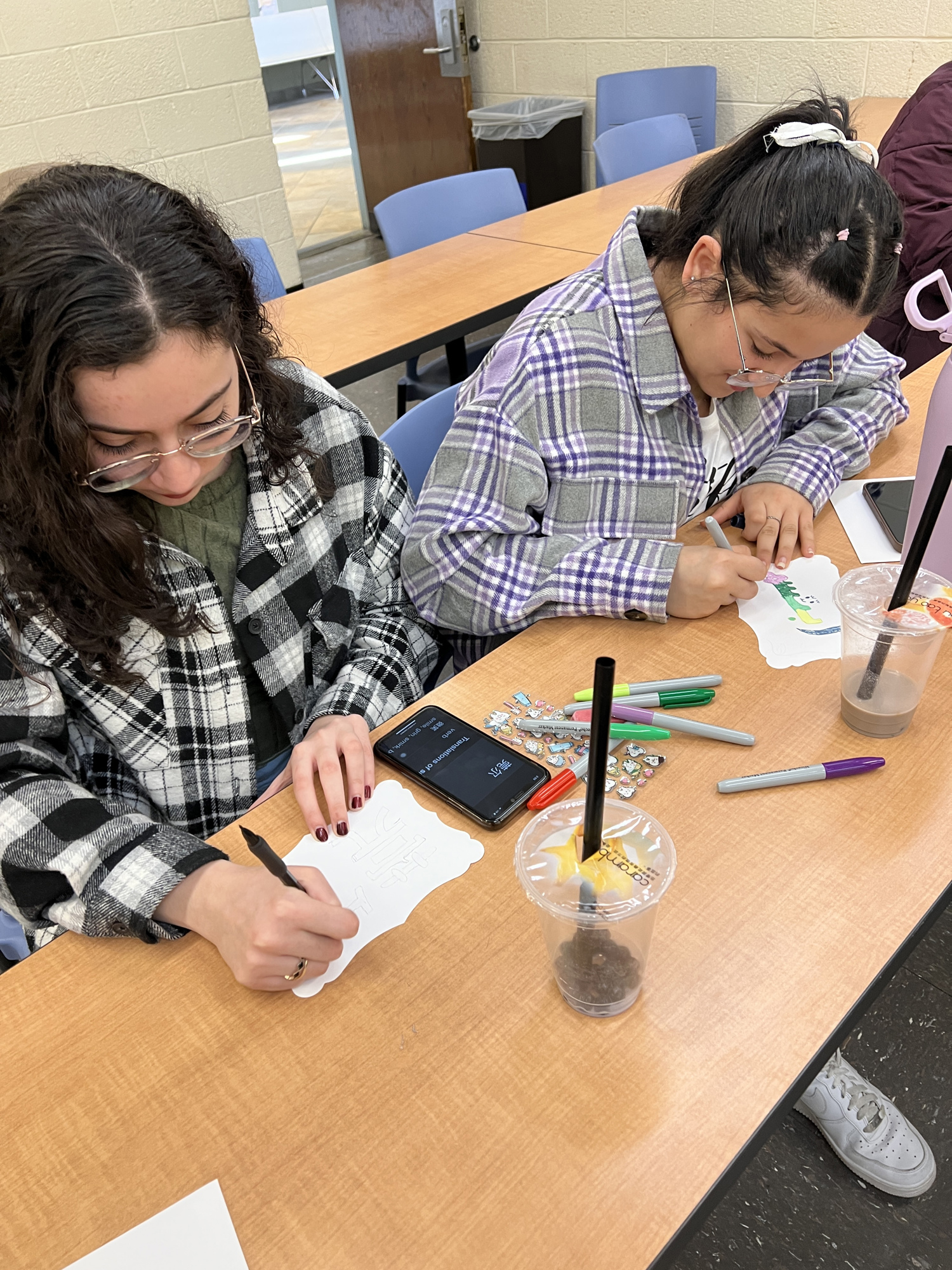 Inspiration in All Forms
Co-President Winnie Lu cites a childhood friend who needed multiple absences for surgeries and treatments as the source of her interest in clefts. Though she had only a hazy understanding of what he was going through, as she grew older, she learned how difficult it can be for people in other countries to get even one cleft surgery, never mind multiple.
Then in high school, Winnie's dental assisting class fundraised for Smile Train, and she has been hooked on the cause ever since. With our sustainable model and global impact, it didn't take much convincing to get the rest of the club on board, too.
Outgoing co-president Giuliana Chirichella first learned about clefts on TV when she was a child. "It was always kind of mysterious. As a kid, I was confused and didn't completely understand it," she said. But getting older meant getting more educated and realizing all the different ways she could help.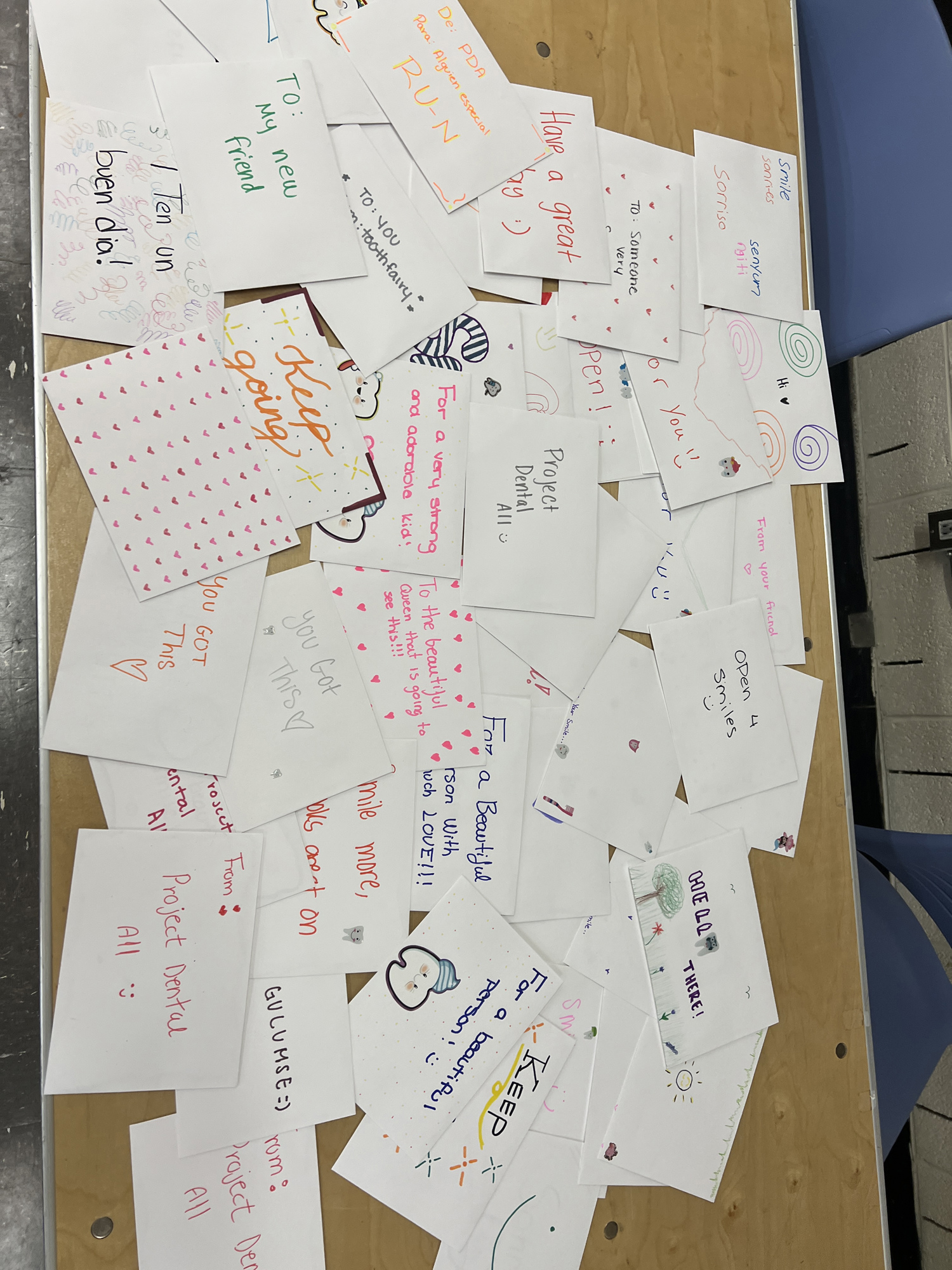 Others, like co-president Victoria Baula, looked to family for inspiration.
"I'm Filipino, and my parents have told me in the past how they were never given the proper dental care I had when I was growing up. I was raised with orthodontics and a general dentist. I knew they didn't have that. It's really important for everyone to have the proper dental care that we have here in America."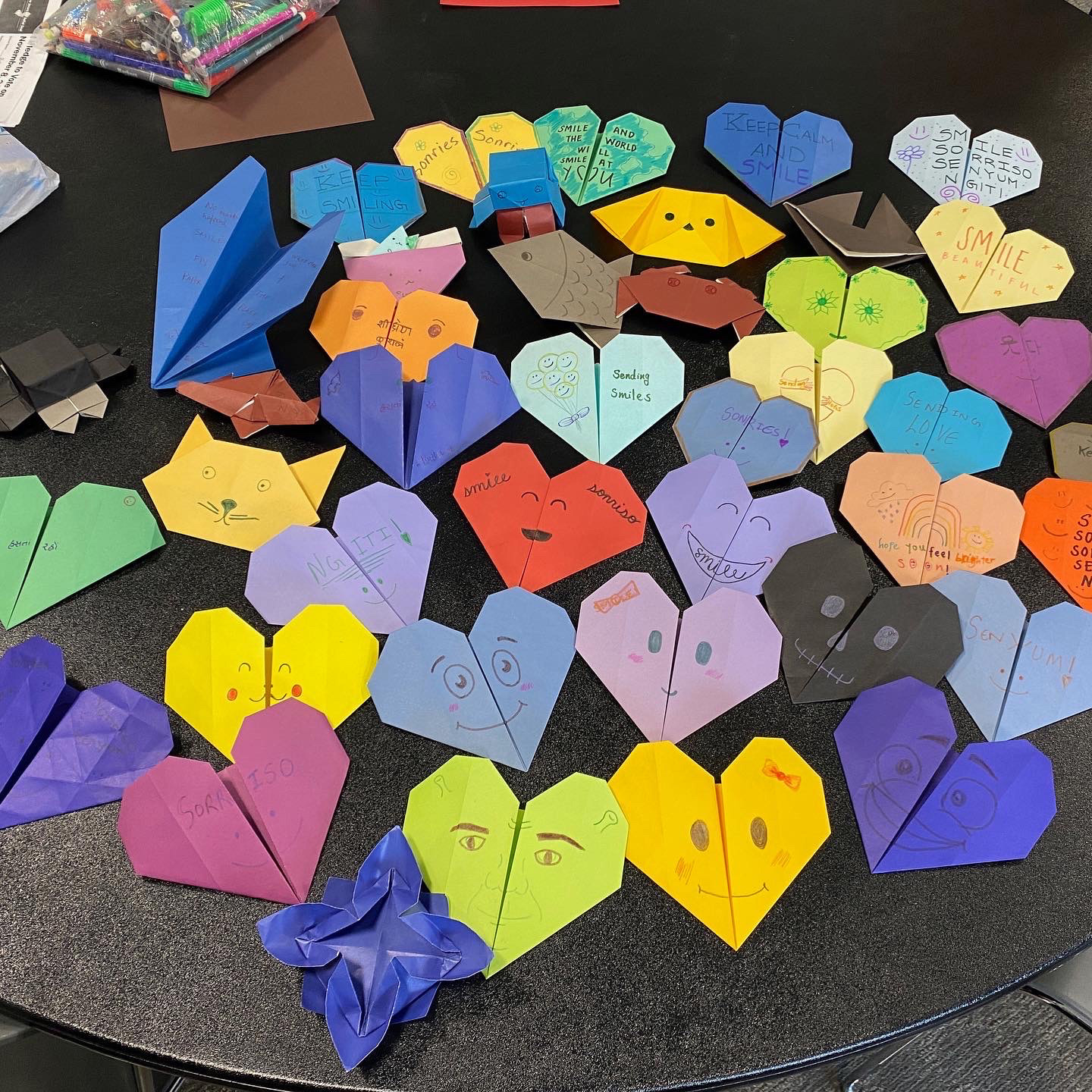 It's a sentiment shared by many on campus. A significant number of students at Rutgers Newark are first-generation immigrants themselves. As people who have experienced the differences in healthcare and dental access firsthand, seeing an organization that helps people in their home countries tugs at their heartstrings.
Education and Excitement
Whatever their reason for getting involved, Project Dental All members are enthusiastic about the cause and always put their all into helping others feel the same. They have no shame running into local Starbucks to shout about Smile Train and scatter pamphlets like confetti. A balance of education and excitement brings an infectious energy.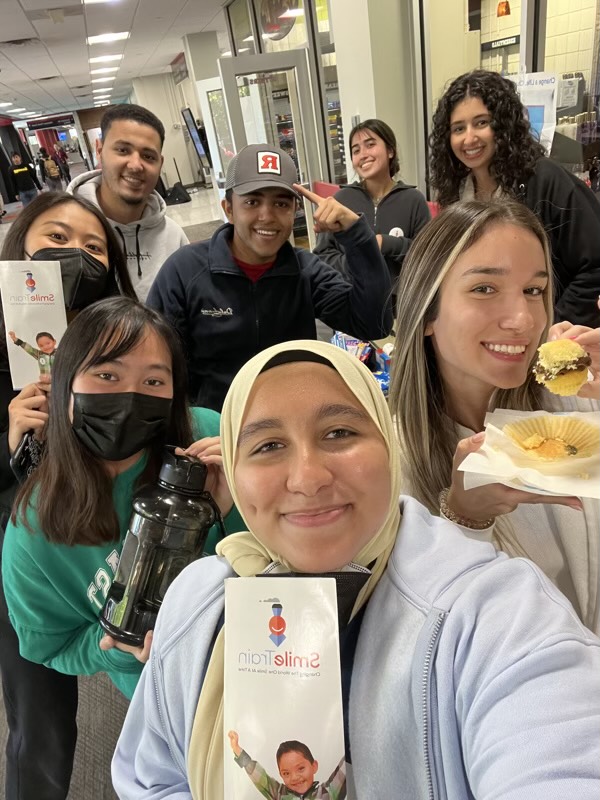 Even though their journey has just begun, everyone at Smile Train is inspired by Project Dental All's big hearts, and we can't wait to see where their passion for smiles takes them next.
Learn more about how to get involved in your community and spread smiles around the world.