"Your Story Is Bigger Than Your Fear"
Inside Cleft Con New York
Most people never have to think about the difference between telling your story and explaining yourself. But, as so many people with clefts know all too well, they are very different. Even after surgery, people with clefts often can't speak or even show their faces in public without having to explain themselves. Sometimes, they have to spend so much time and energy explaining themselves that they never get around to actually telling their stories. Worse, they can come to believe that their medical history is their life story.
Smile Train organized Cleft Con to create a space where no one with a cleft ever has to explain themselves because everyone already knows. Relieved from social anxieties and pressures that have hounded them since childhood, attendees are free to be their fullest selves.
And to start looking beyond the "why" of their lives to finally focus on the "who."
In her opening address to what was likely the largest gathering of cleft-affected people in the history of New York, Susannah Schaefer, Smile Train's President and CEO, challenged attendees to use this day as an opportunity to explore their personal narratives and use them to inspire more kindness, empathy, and understanding in the world.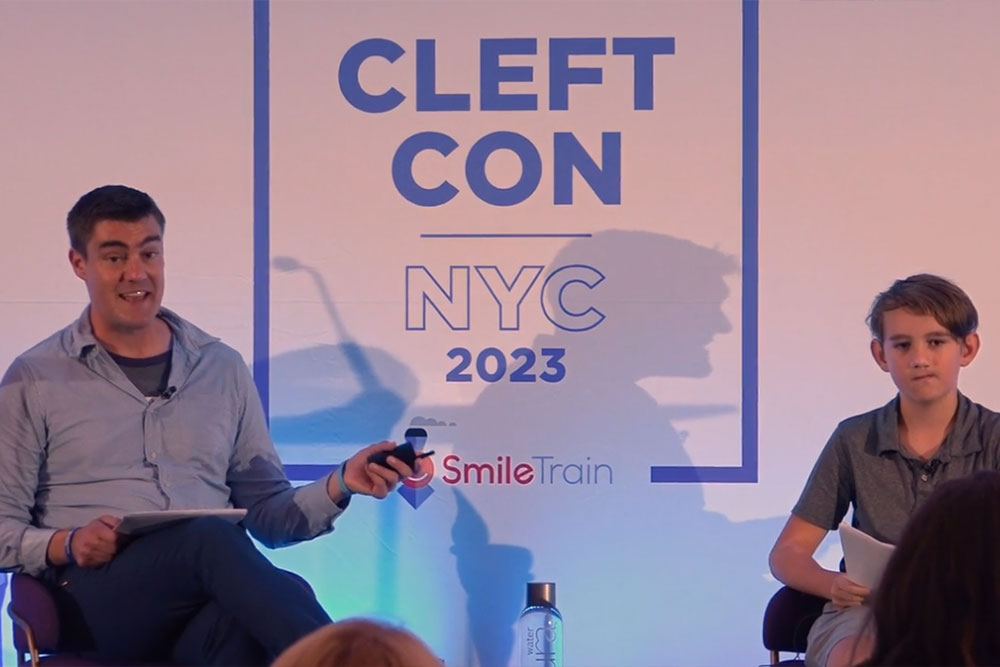 She then introduced the conference's keynote speakers, Jeremy and Henry Shipp, a father and son team who are teaching a new generation of children to embrace everyone who might look just a little bit different.
Jeremy opened by speaking candidly about the terror he felt the moment he learned his first child would have a cleft, at his wife's five-month ultrasound. But even through his fear, Jeremy knew that however his son was born, he would be beautiful.
And he was.
Henry is now nearly 12. He claims to be "a pro at being nervous," but, in truth, having to brave a hard-wired fear of hospitals from an early age has given him the confidence to do other hard things he once worried he couldn't, like break boards in taekwondo, successfully lobby his school for a gaga pit, and speak at Cleft Con that day.
Jeremy is a writer for the Disney Junior show Firebuds, about a group of children and their sentient emergency vehicle sidekicks who solve problems together. Henry's courage inspired him to write the recent episode "Cleft Hood," about a vehicle, Castor, who has a cleft hood.
"I didn't want to do an episode that just explains clefts to children," Jeremy said. "I wanted a show that gave the experience of a cleft to a bright, fun-loving, and energetic character. We don't pity him, but we understand him. In fact, understanding him is the point of the episode."
And Jeremy knew just who should voice Castor.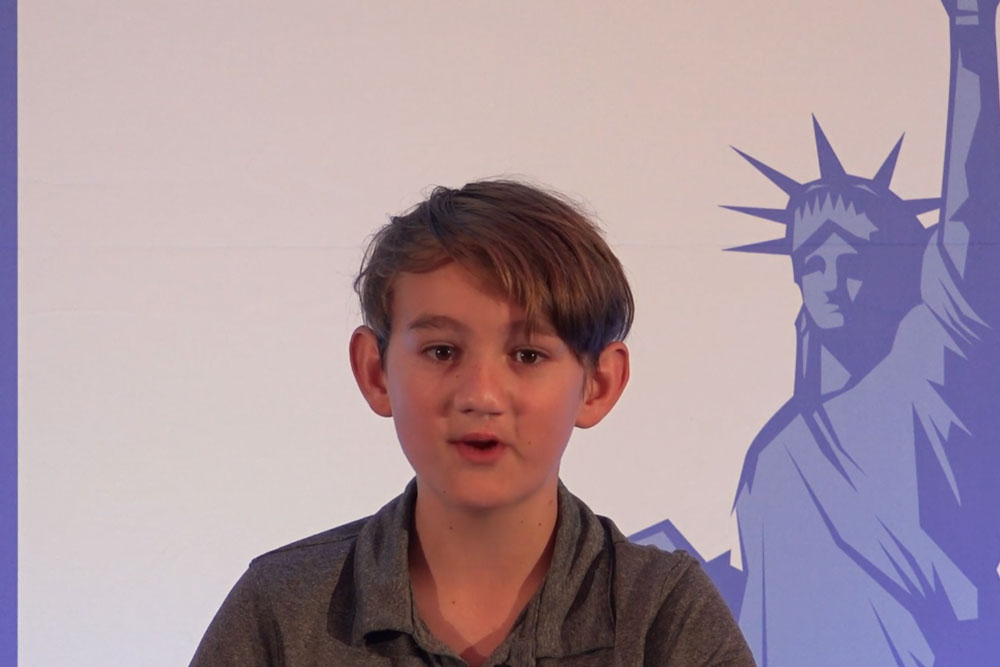 "When Dad asked me if I wanted to audition for the role of Castor, I was nervous," Henry confessed. "But I said yes."
Naturally, he blew it away, just like he's blown past taekwondo boards, school boards, and so many other obstacles he once worried he couldn't overcome.
A Rule of Thumbs
Emboldened by Henry's bravery, Cleft Con attendees streamed to breakouts on everything from how to talk to your child about their facial differences to cleft and career.
At the session "Share Your Story", Nicole Bell, Smile Train's VP of Public Relations, told the audience: If you ever feel like you don't matter, look to your thumb.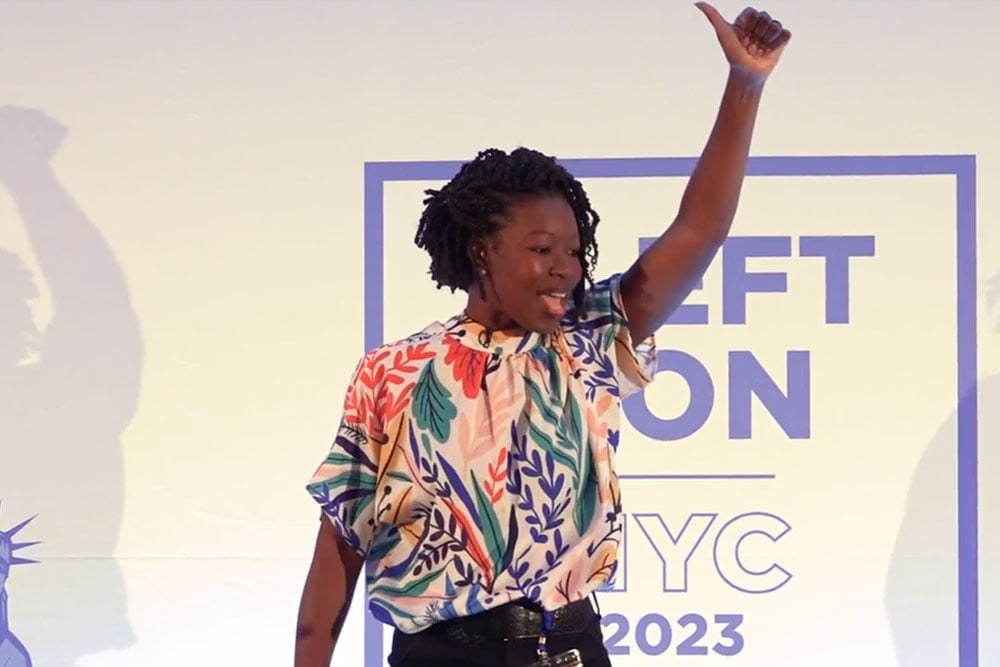 Those swirls and ridges you see are unique to you. No one else has them now, no one else has ever had them before you, and no one else will ever have them again. Just like your story. "Your thumb is your story," she said. "No one else can replicate it and it uniquely belongs to you. The absolute best stories are the ones you've experienced yourself because they happened to you."
Father Time
In online cleft communities, there are many spaces and private groups for cleft moms. But the struggles and fears of cleft dads have so often gone unheard.
Until now. In the session "Cleft Dads", three men with very different experiences of clefts — Eric Bates, the father of two young daughters with clefts; Zeb Carabello, a man with a cleft who has a son with a cleft; and Jeremy Shipp — came together for an honest, intimate conversation that touched on the fears, joys, and challenges of raising children with clefts and ended with their advice to other dads who just got the news:
Don't try to rush to fix things and have that dad instinct to just go and do it. Enjoy the journey, support your significant other, and take it day by day.

– Eric Bates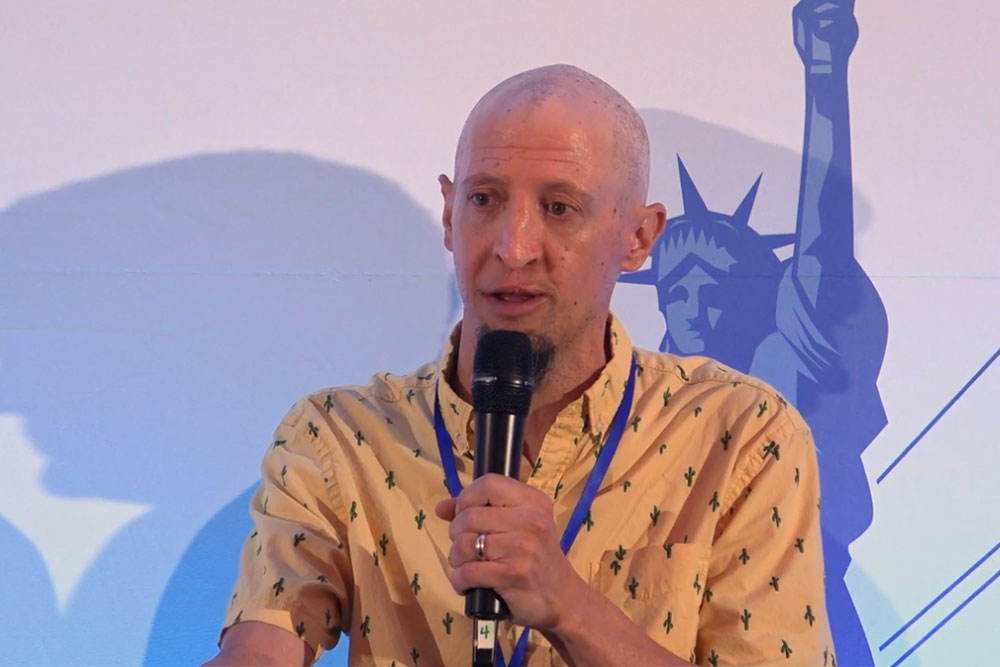 It is a marathon, there's lows and there's highs, but in the end, the highs outnumber the lows, and your kid's going to be awesome beyond what you thought as they grow.

– Zeb Carabello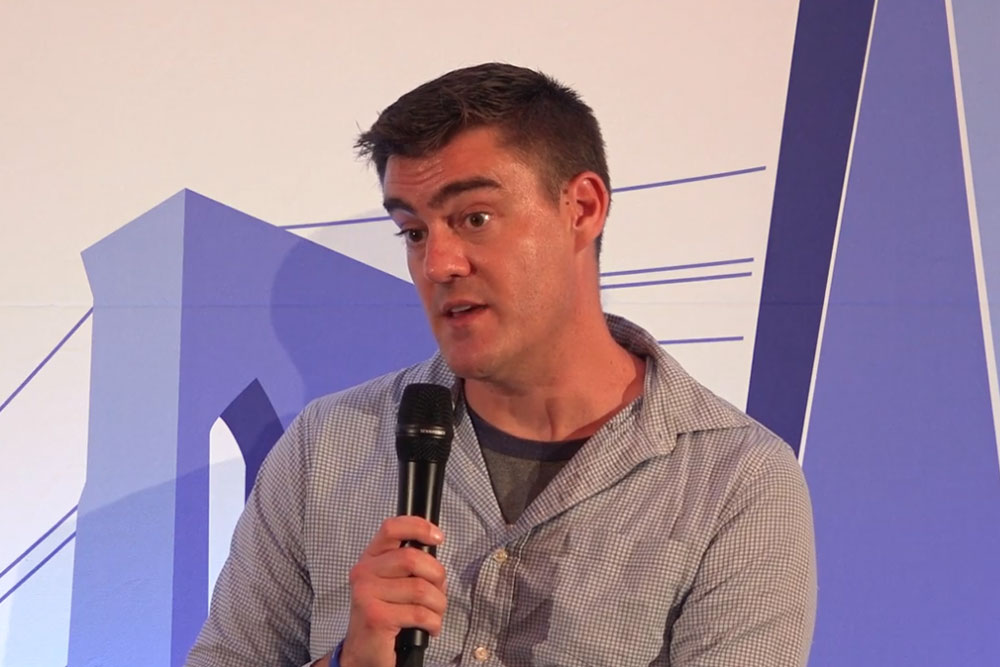 Don't protect them too much. Your child will be fine. They will be wonderful. They're going to have a great experience. They will surprise you with their resilience. The experience will strengthen them, ultimately, and follow their lead when it comes to how they live their life. You still get to be a parent. But you don't need to shield them; they're going to be great.

– Jeremy Shipp
A Unique New York Story
Of all the millions of stories New York City has told, none have been like Cleft Con New York. In a single day, people who grew up feeling anxious around crowds or who have spent years fighting so that their children won't be, helped each other embrace the beauty of both their inner and outer selves, the wisdom, joy, strength, and courage they have acquired over their lives — and the boldness and confidence to share it the world.
As Jeremy said:
Stories… are actually necessary for our survival because they help us hone empathy. And practicing empathy helps us gain power. It helps us recognize that we can do hard things because someone else did. Because we are not alone; we have each other…. Your story matters. Every story we tell, whether it's in cartoon form or not, helps us…. By adding your stories to our grand narrative, you elevate us. You make us better. You tell us we are not alone. And you make us stronger.
Or, as Nicole Bell put it, "Your story is bigger than your fear."
Write your chapter in the story of the American cleft community.