Isabella's Mother Fought to Give Her a Life Worth Living
And Smile Train fought right alongside her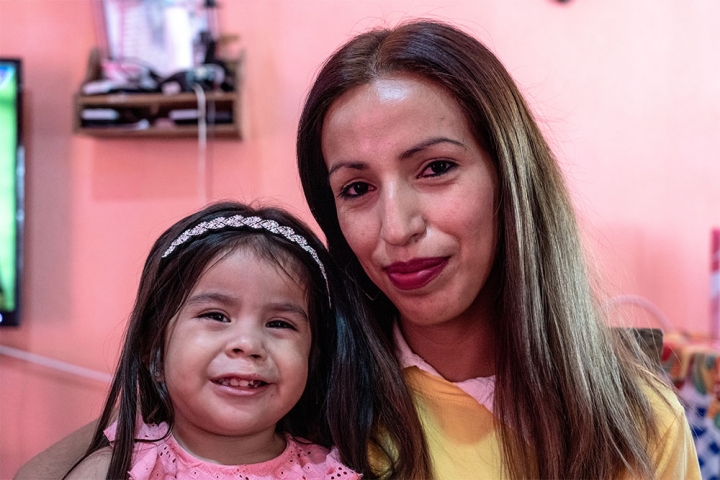 Jenifer went in for her five-month ultrasound expecting everything to go smoothly. Hearing that her daughter, Isabella, would have a cleft was more than a speed bump... it felt like falling off a cliff. She had never heard of clefts before, so she went home and researched them online. She found testimonials from mothers of cleft-affected children who said their child had been healed with surgery. She prayed that she could afford it for her daughter.
When Isabella was born, Jenifer immediately checked to see if she had a cleft. Indeed, the ultrasound was right. Jenifer cried all morning, distraught over not knowing how to care for her baby.
"I was lost and didn't understand a thing," Jenifer said.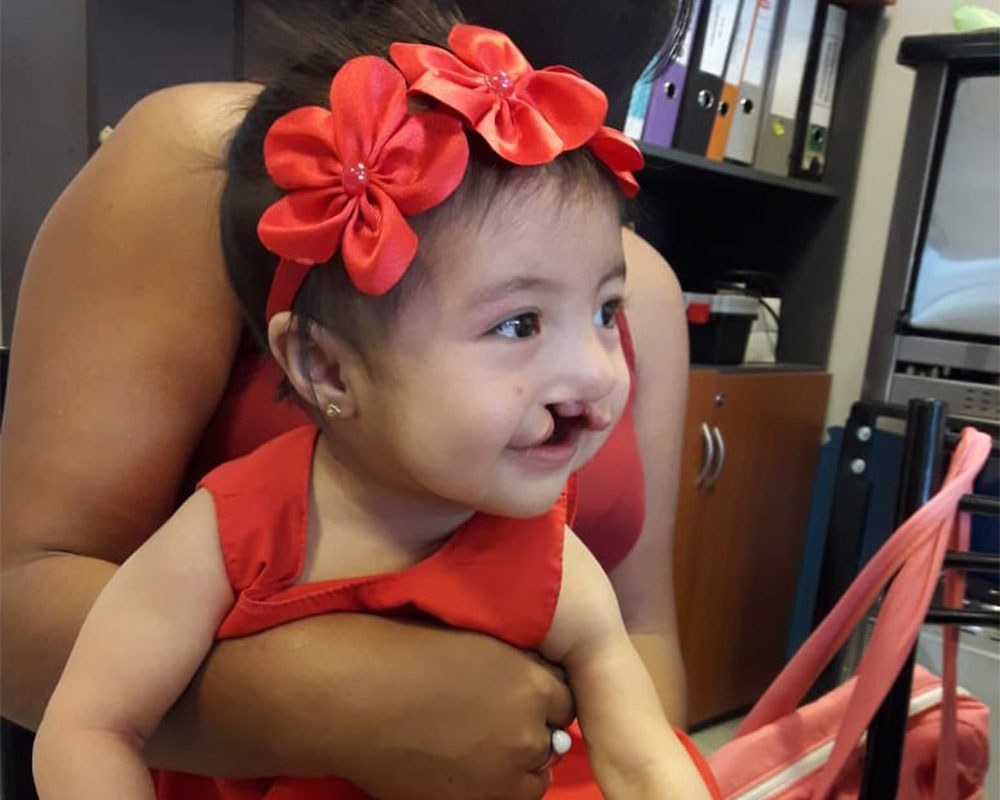 Getting Oriented
Thankfully, the hospital staff remained calm and collected. The next day, they guided Jenifer to Notti Hospital, a nearby Smile Train partner. There, staff helped Jenifer learn more about clefts and the various kinds of care Isabella would need, including multiple surgeries and other comprehensive treatments such as nutritional support, speech therapy, and orthodontics.
Now armed with information, Jenifer had hope for Isabella.
Still, cost was an issue. Jenifer didn't have health insurance, and she'd need to travel to Notti Hospital three days a week for appointments — something she thought she'd never be able to do while also caring for her son. But the doctors had more good news for her: Thanks to the generosity of Smile Train's donors around the world, all the care Isabella needed – even transportation – would be free.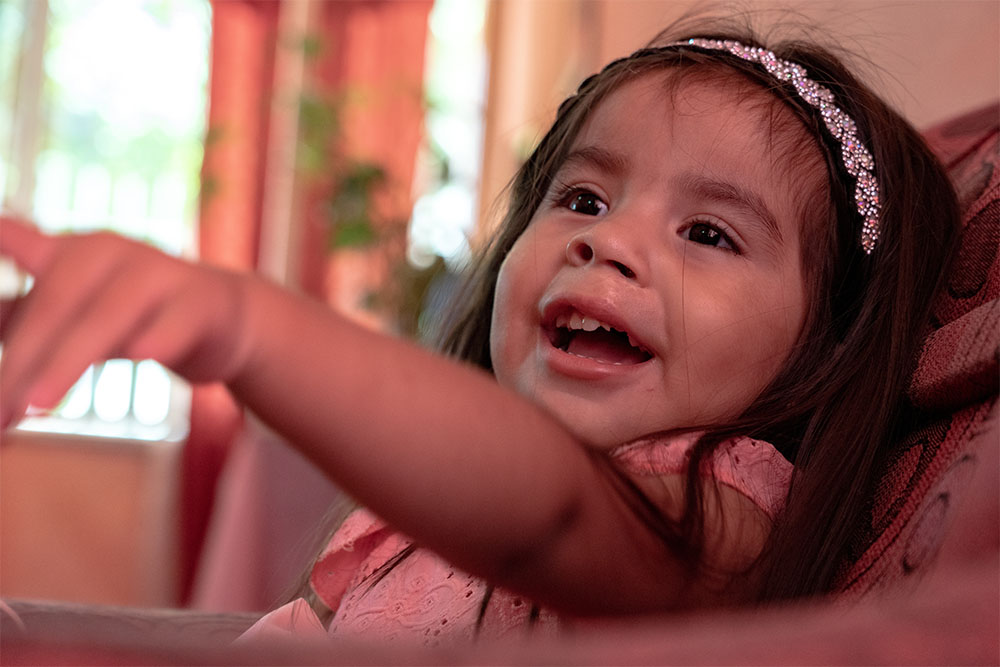 Overcoming Challenges
Caring for Isabella at home wasn't easy. The team had given her bands to help close her cleft before surgery, and the family was nervous about maintaining them. Whenever Jenifer brought Isabella outside, it was hard to ignore the stares of passersby. Children on the street would come up and ask what happened to her baby and Jenifer never knew what to say. It was distressing, but she knew she had to adapt and care for her daughter as best as possible.
Thankfully, her friends and family rallied behind her, showering the whole family with love and support. It was a great comfort knowing that people were there for her whenever she needed them. This outpouring of support didn't stop with her loved ones, however.
On surgery day, Jenifer stood in the hallway outside the operating room the entire time. She was sick with worry. The hospital staff had explained the surgery to her and assured her that everything would be fine, but it was hard to not be able to see what was happening. What if something went wrong?
The hospital's speech therapist found Jenifer crying. Hearing her fears, she walked into the operating room and returned with an update: everything was going well. She had nothing to worry about.
All Worth the Fight
When Isabella was finally brought out of surgery, Jenifer almost didn't recognize her. She was so used to seeing her baby with a cleft, but now she could hardly tell she had ever had one. Jenifer was overjoyed. "It was an amazing team," she said. "All of the doctors and myself – we all attended all appointments to carry out the treatment. Otherwise, we wouldn't have achieved these results."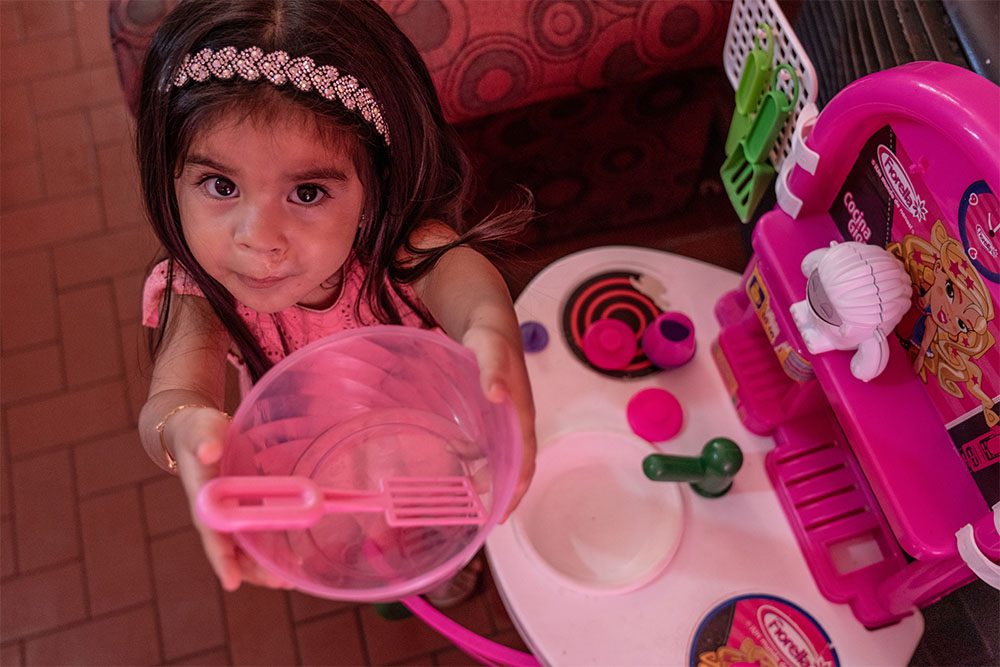 The outcome of the surgery thrilled Jenifer's family. Even with such a big step in Isabella's treatment complete, their support never ceased. They came to visit constantly, and Jenifer knew that whenever she left for another appointment, a phone check-in would soon follow.
At Notti Hospital, Jenifer sees other children like Isabella who need extensive cleft treatment and knows they're getting the help they need, thanks to Smile Train. Thinking about everything that could go wrong is scary, but Jenifer encourages families to look ahead.
"The fight is worth it to see the incredible end," she said.
Isabella Marches On
Now Isabella is living like any other child. No one stares or asks prying questions. She plays with children all the time and loves going to the park. While she isn't old enough to attend school, she can't wait to start and make even more friends.
Isabella's journey isn't over just yet. She still has more surgeries ahead of her, along with speech therapy and other types of comprehensive care. With every step she takes, Isabella moves towards living a full life. It's everything Jenifer could have wanted for her daughter.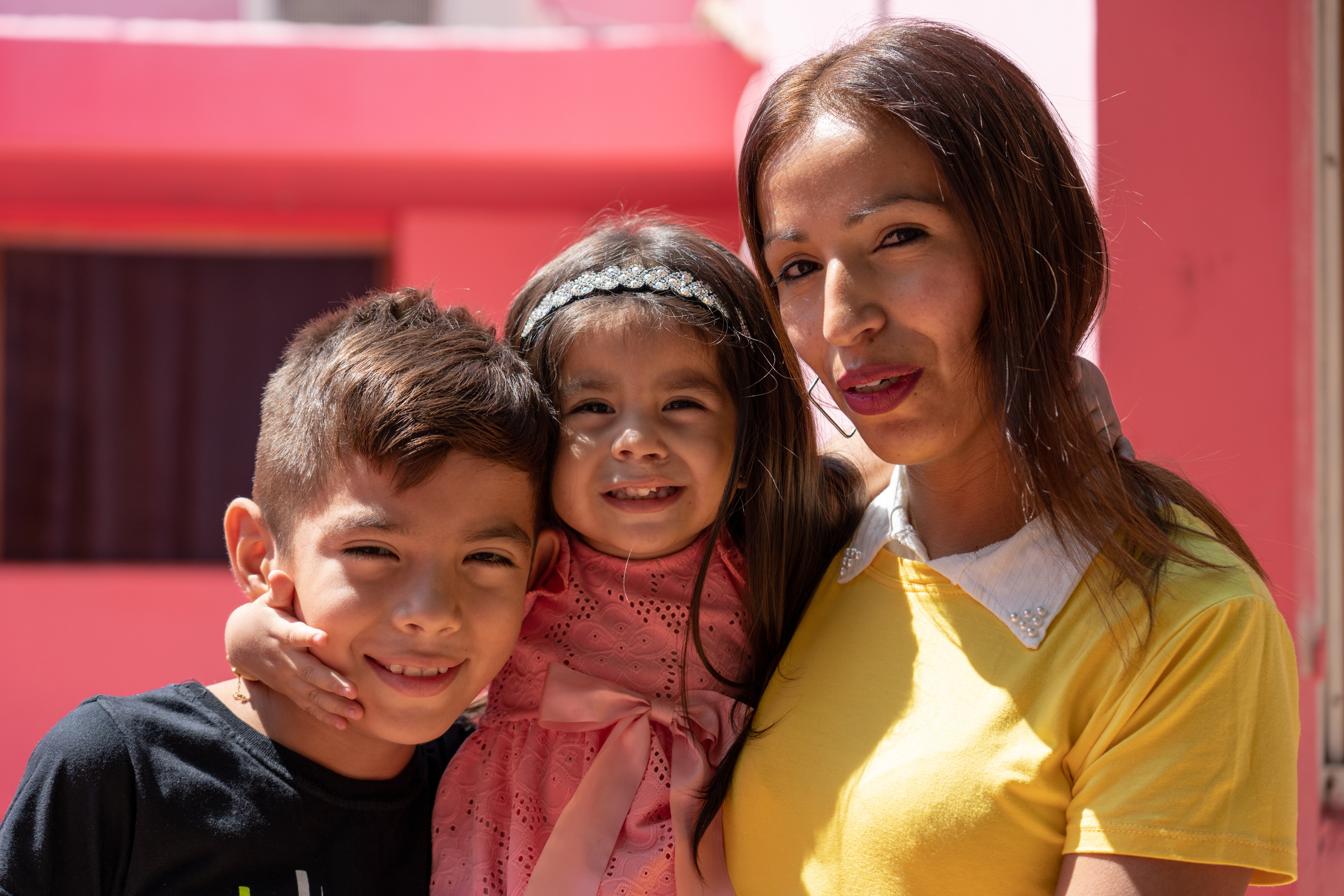 "The worst we've already endured. Now it's time for joy."
Help parents like Jenifer continue their fight.