Inside the Smile Raising Charity Dinner
An outsider's view from inside a VIP fundraising event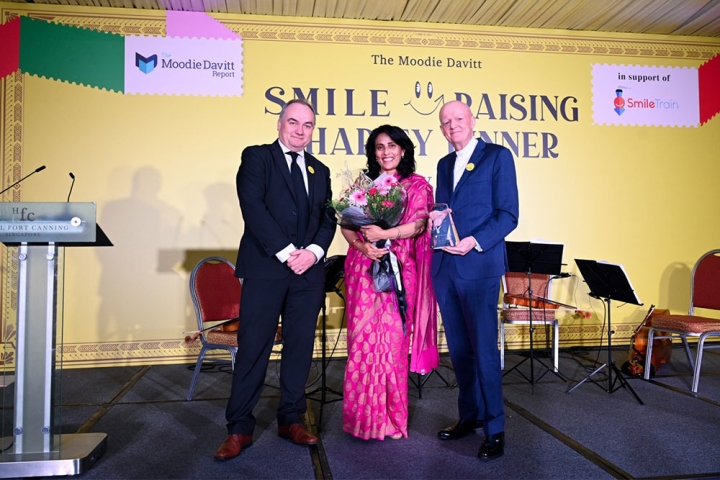 In May 2023, more than 250 of the biggest names in the travel retail sector converged on the Hotel Fort Canning in Singapore for the Smile Raising Charity Dinner, a fundraising gala for Smile Train hosted by The Moodie Davitt Report, the leading publication of the duty free and travel retail industry. Presiding over the event was Martin Moodie, Founder and Chairman of The Moodie Davitt Report, and Dermot Davitt, President and Co-Owner.
Mamta Carroll, Smile Train's SVP and Regional Director for Asia, was there to represent the organization and deliver a keynote address. As she describes below, rubbing elbows with the titans of travel on behalf of children with clefts was a whirlwind, once-in-a-lifetime experience that she'll never forget.
I have only been to a fundraising gala one other time in my 16-and-a-half years at Smile Train, so I came to this event with no expectations; I was like a clean slate. I found it really enjoyable and meaningful, but it was also quite jarring: After spending nearly two decades doing everything in my power to get people familiar with Smile Train, it was surreal to find myself in a strange place where everyone was talking about us all the time.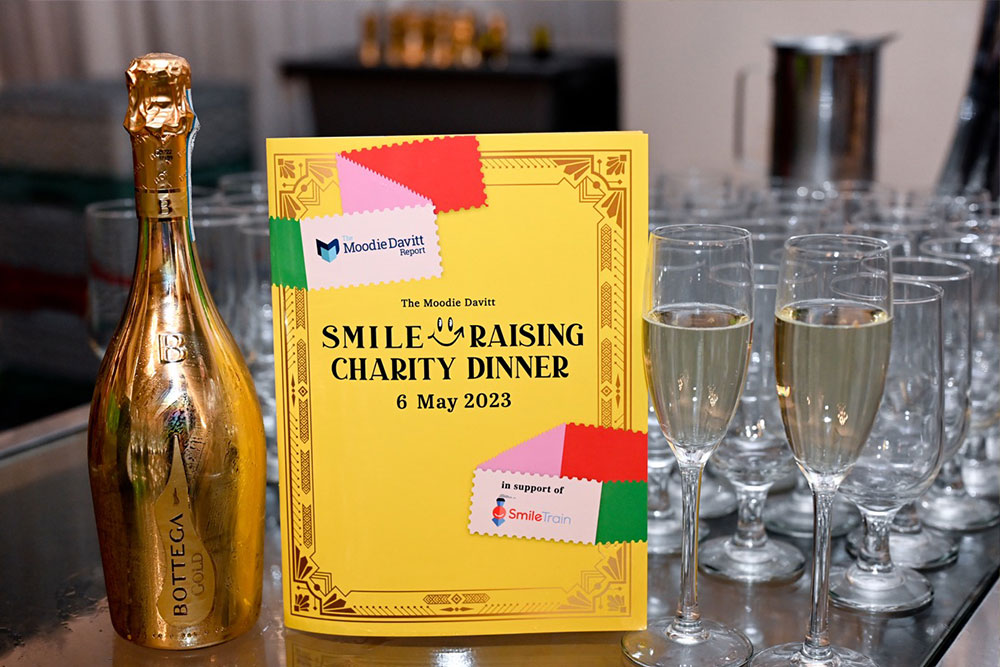 I heard the name "Smile Train" that night probably 200 — no, more like 2,000 — times, and each time someone mentioned our name to me, it was with so much joy and excitement in their voice, saying, "I want to do this or that for Smile Train."
That buzz around our work among these VIPs was due absolutely to the efforts of longtime Smile Train supporter Mr. Martin Moodie. I had heard about this man in the past but never had the pleasure of meeting him until that night.
My first impression was that he is someone who knows what a privilege it is to find success and travel the world and feels a deep sense of responsibility to give back to the people in all the places he goes.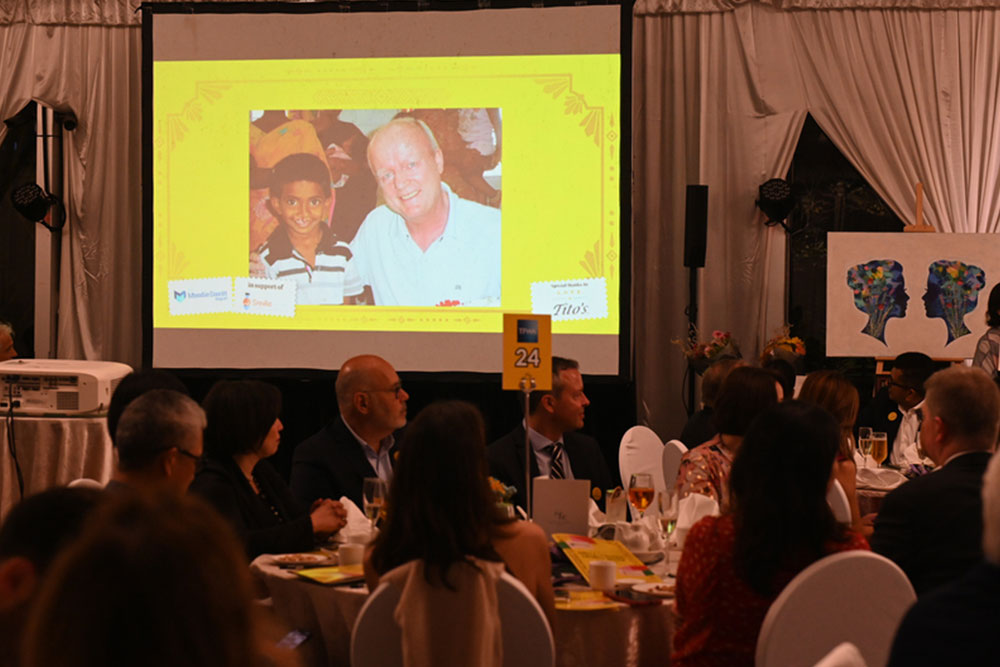 Mr. Moodie is such an important person in the travel retail industry — so to see his eyes turn wide when he talks about his trips to meet children with clefts and to hear the passion in his voice when he talks about our work, why it is important, why we need to raise awareness about clefts… that was really amazing for me.
His passion for philanthropy is so contagious that it's no wonder there was such enthusiasm for Smile Train in that room. This was a global who's who of the travel retail world, but the entire evening, for four-and-a-half hours, nobody talked about business at all. People's thoughts were only on Smile Train, the cause, the children, and the work that we do.
Words That Land in the Heart
The other greatest honor of the night for me was giving a speech to this crowd alongside the incomparable Gulnar Adenwalla, the widow of Dr. Hirji Adenwalla, one of the most prolific and influential partner surgeons we've ever had, not just in India but in the world.
In my remarks, I tried to help the audience really take a step back and imagine the impact we are creating together. You might think that our patients' lives would feel so distant from this crowd that they might as well live on the moon. But, in fact, as much as people love hearing about our truly astonishing numbers, like how we've sponsored 1.5 million cleft surgeries since 1999 or 750,000 in India since 2001, I find that it's the stories of our patients that really draw them in, no matter who they are.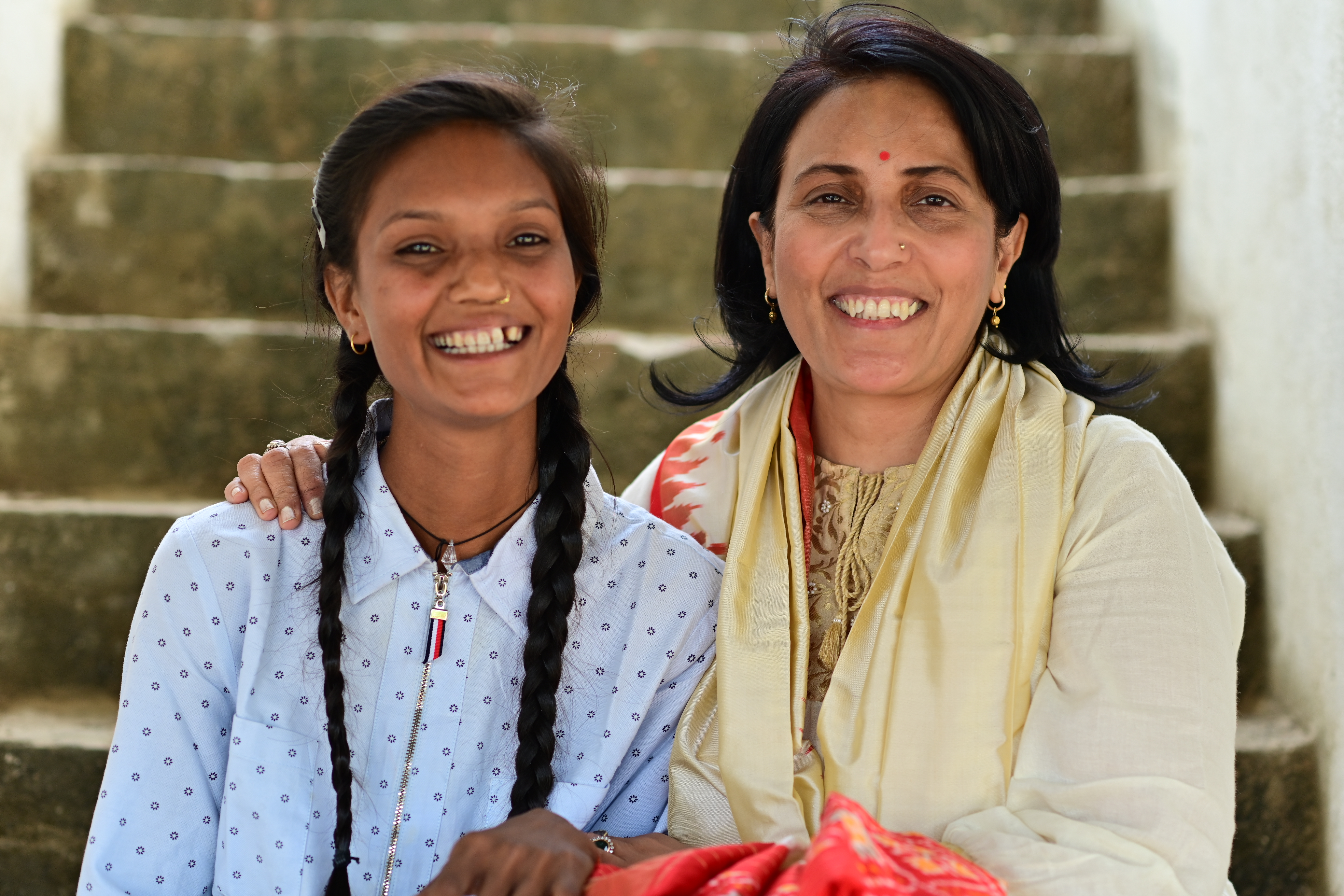 I am close with Pinki, the star of the Oscar®-winning documentary "Smile Pinki", and I shared an update on her life and the success she is having now as a high school student. I was pleased, but not in the least bit surprised, that her story seemed to generate some of the greatest interest and excitement.
The Stuff Dreams Are Made Of
And this enthusiasm wasn't just words. As a woman who is more used to and perhaps more comfortable interacting with children and families in some of India's most marginalized regions, I couldn't believe what I was seeing: They were auctioning off this pile of fantastic gifts like three tickets to a Formula One race, including business-class roundtrip flights to get there, and hand-painted original artworks. And people were overbidding for all of them! If something cost $10,000, they would say, "I want to bid $20,000, $25,000!" That, to me, was phenomenal, that people would pay that kind of money for a painting because they know all of it is going to Smile Train! In fact, I couldn't sleep that night just thinking about that!
But the most amazing part of the night was that, by the end of it, this group of kindhearted people had raised $200,000 for Smile Train!
Every Gift, Every Smile, Changes Lives
I do not have to imagine the impact this donation will have. I know exactly how much good it will do, the lives it will save, the thousands and thousands of smiles it will inspire. One particular area where this generous donation will make a huge difference will be in helping us expand our psychosocial offerings across Asia.
In much of my region, clinical mental health counseling is the last priority. People feel that it's not important; it's strange when somebody asks you how you feel. So with this extra funding, we can plan to introduce psychosocial care at more of our partner hospitals. These programs have already proven successful in Latin America, and I believe they will benefit not only our patient families here, but the larger community as well.
Of course, you do not have to be a global jetsetter to make a difference with Smile Train. Everywhere I go, I am deeply inspired to see people giving whatever they can, and I can tell you that every single donation really does make an enormous difference — I see it every day. When I introduce a donor to a patient and their family, that mother does not care whether that person gave a single rupee or 10,000. All that matters to her is that a stranger cared enough to help her child smile and thrive.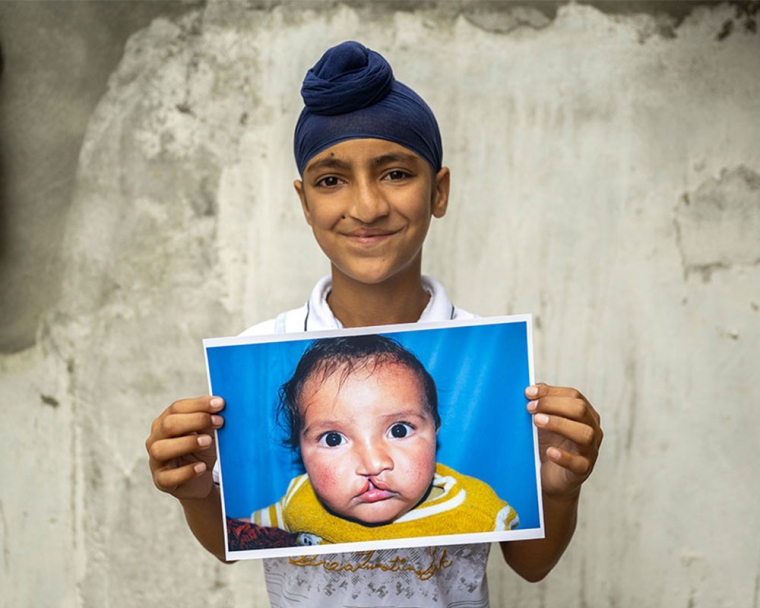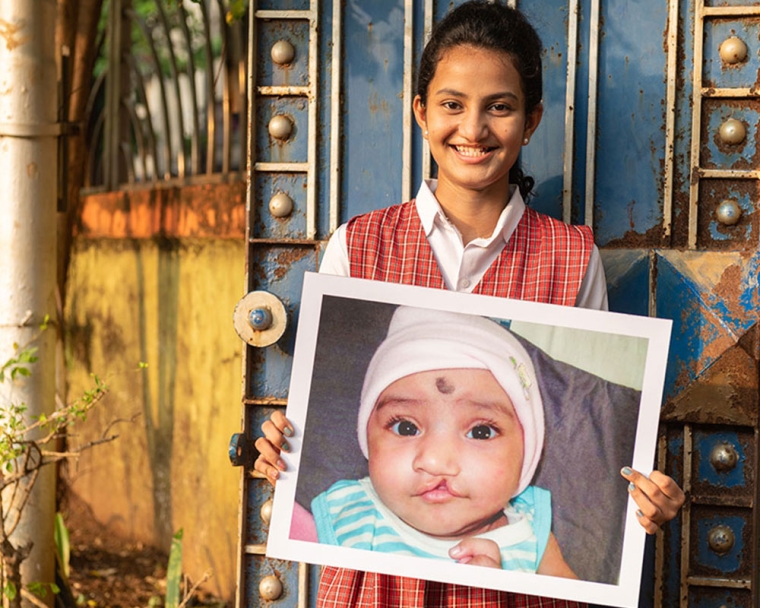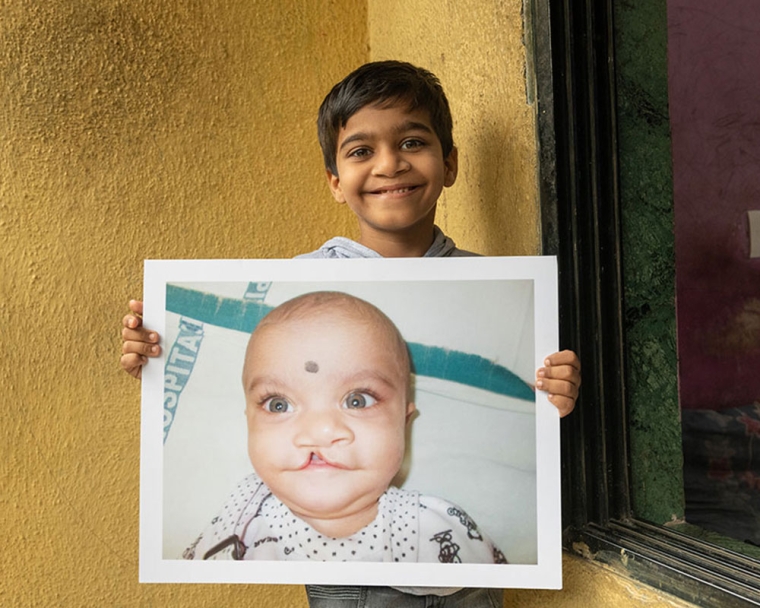 The truth is, even in this highly fragmented world, smiles are one of the few things that unite us all. And whether I am in one of the fanciest hotels in Singapore or the most remote village in India, it is always my greatest inspiration to see people from all walks of life coming together to make more smiles in the world. That's what it's all about.
Another child with a cleft is born every three minutes. Everyone can be like Martin Moodie and get their friends and family involved in spreading smiles and saving lives.