Angel Believes in Herself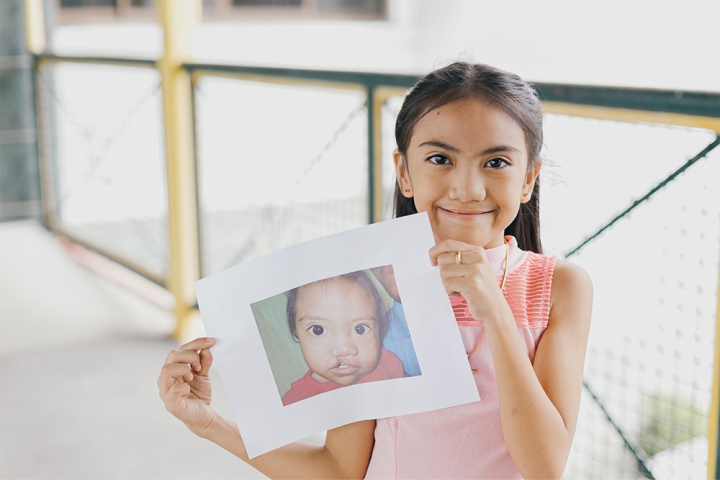 The ultrasound promised a healthy baby girl. Joy and Jonathan impatiently counted down the months, weeks, then days until her due date, and when Joy went into labor, they braced themselves for their first glimpse of their second child, the rush of awe, wonder, elation she would bring.
But when they saw her at last, they felt only shock. She had a cleft.
They didn't understand. It didn't show up on the ultrasound and they didn't have any relatives with a cleft. They cried for a moment, then pulled their new baby close. As the shock faded, they saw her for who she was.
They named her Angel.
Then they got to work searching for interventions. The hospital staff warned Joy that Angel would have difficulties feeding and taught her how to hold her so that she could latch. This prevented Angel from becoming severely malnourished like so many other babies with a cleft, but though she gave it everything she had, Joy could not get her to a healthy weight for her age.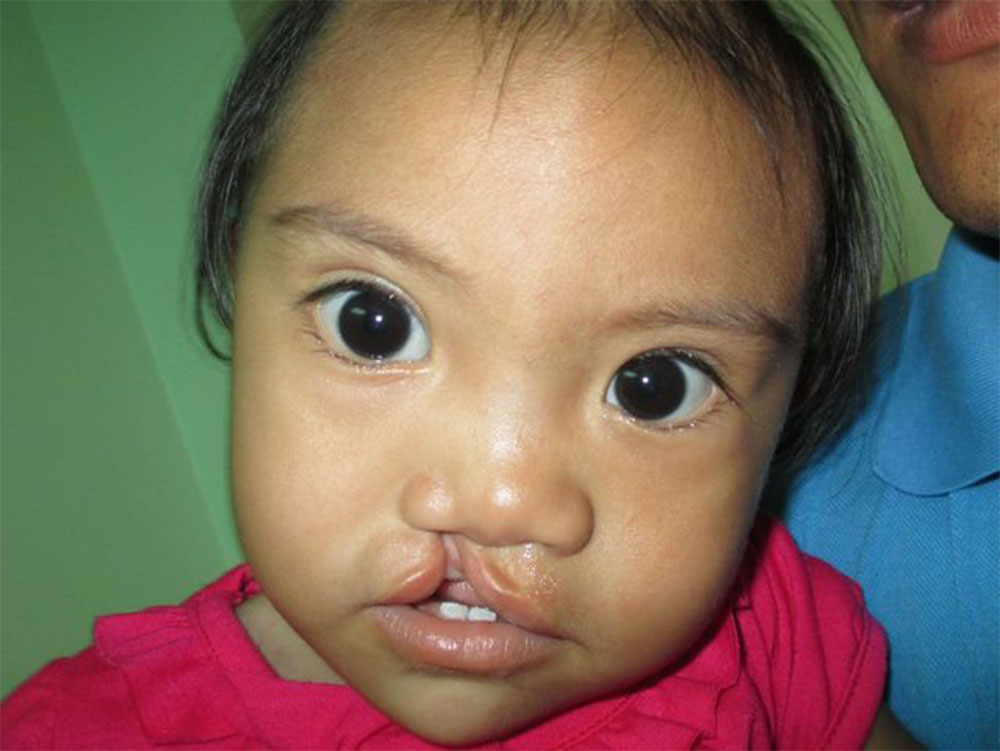 The family scoured their town for help. They knew cleft surgery existed but figured it was far out of reach for a family of their means. Still, they never lost faith. And, thankfully, they were never alone. Though some children with clefts are rejected by their extended families, all of Angel's relatives did whatever they could to support her and her parents.
Finally, when Angel was five months old, a doctor referred them to Marikina St. Vincent General Hospital, a Smile Train partner.
They took her in right away. A thorough examination confirmed what Joy and Jonathan had feared: Their child was too underweight to undergo cleft surgery safely. So the cleft team got right to work and developed a customized plan to help her reach a healthy weight as soon as possible.
To Joy and Jonathan, that meant that after waiting five months, they would now need to wait even longer. But this waiting was different. It was still agonizing, but now that it came with tangible progress toward a goal, it also brought hope. Meticulously following the team's feeding instructions, watching Angel grow bigger and stronger each day, Joy and Jonathan started to believe — one day soon, their little girl would receive the surgery she so needed.
Seven months of hard work later, when Angel was one year old, their prayers were answered at last. Angel was a healthy weight for cleft lip surgery.
In the recovery room, Joy cried for a second time upon seeing her baby's face. This time, tears of happiness.
Angel received her second Smile Train-sponsored cleft surgery one year later, to heal her cleft palate. Now, she could smile and eat like every other child — but that could not be the end of her cleft journey.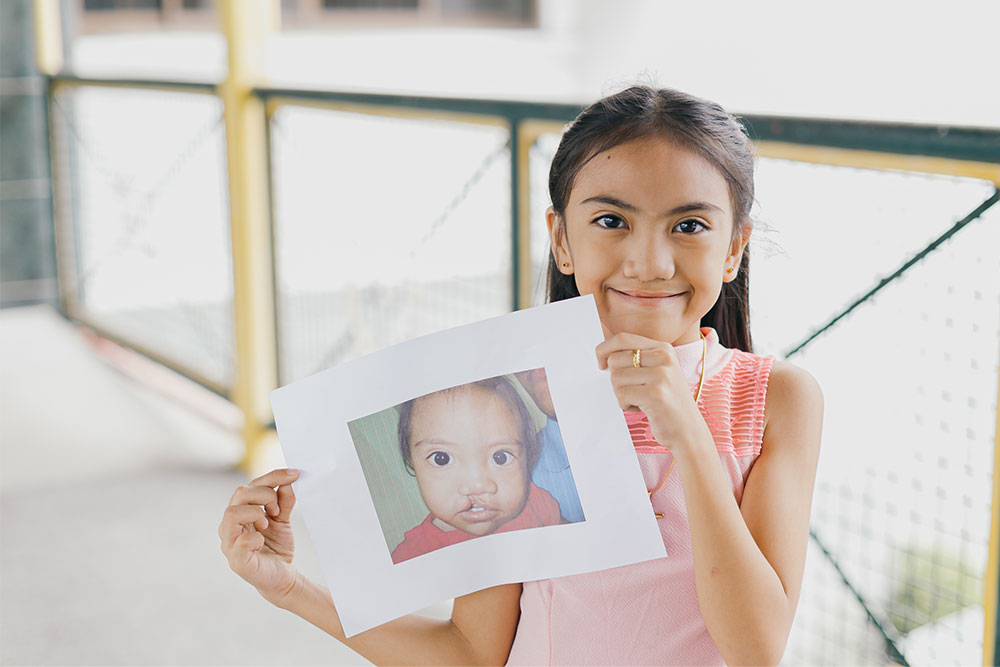 Now seven, she will soon begin specialized speech therapy to smooth out the lingering wrinkles her cleft left in her speech. She will also require additional surgeries as she grows and her face matures.
And this care will all be free thanks to Smile Train's generous donors.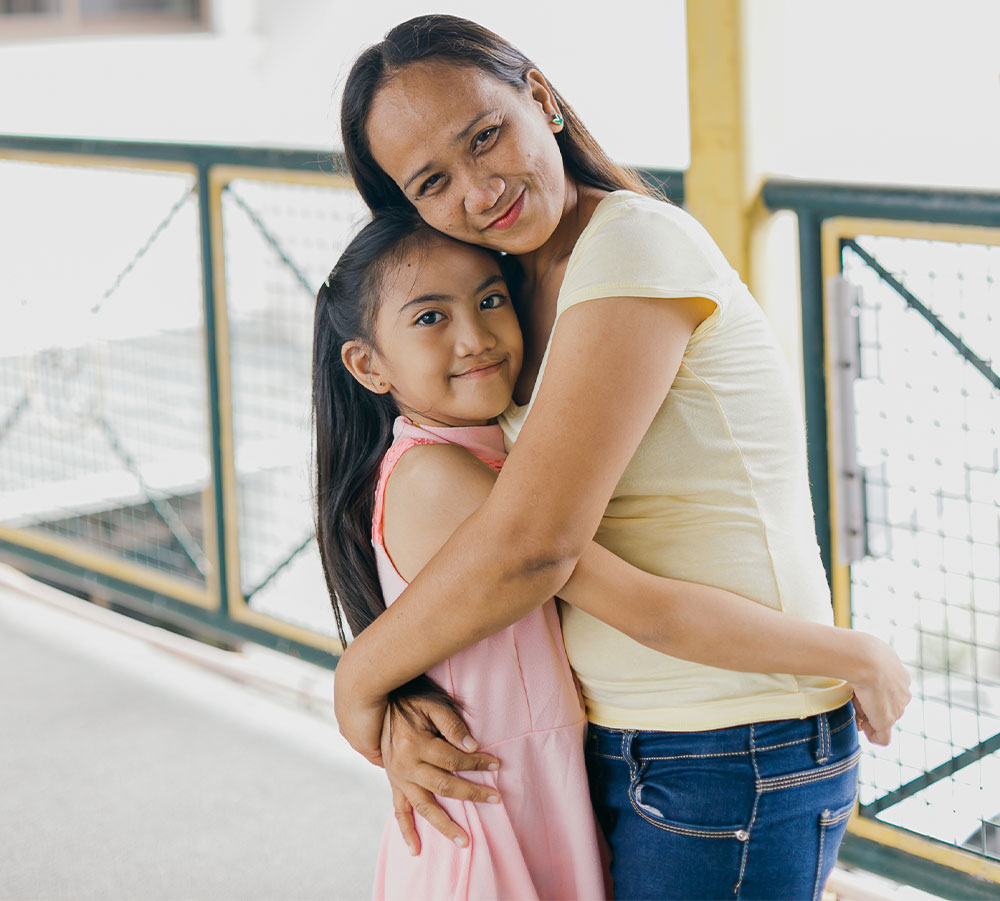 When schoolyard bullies pounce on her for all the ways she's different, Angel rises above it. She doesn't let it get to her because, with her family and cleft team by her side from her earliest days, she's always known just how extraordinary she is.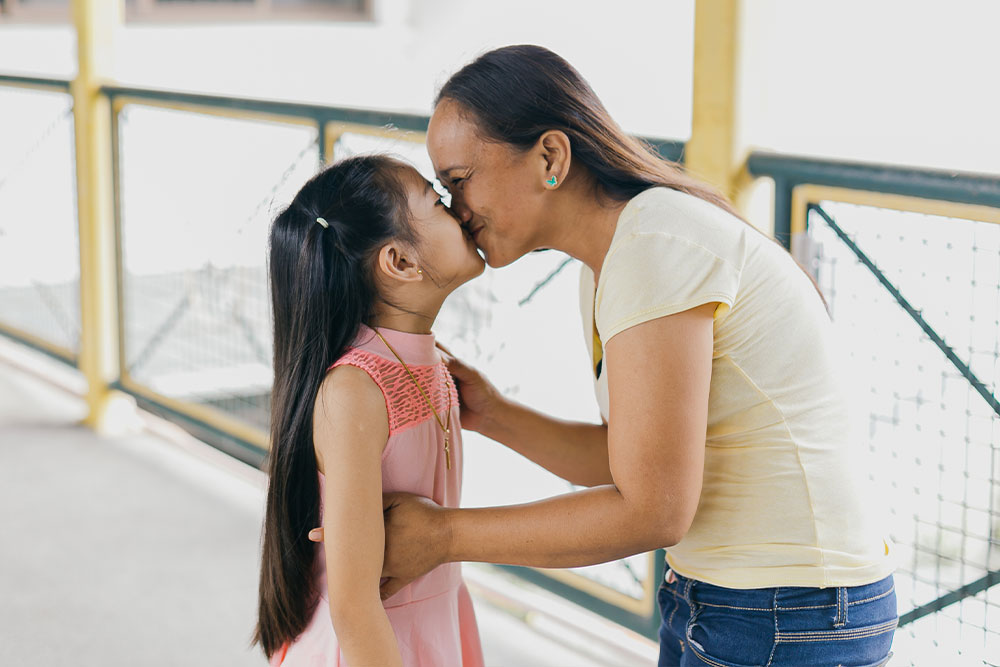 "Parents should be strong and believe in their children," Joy said. "They will go through many challenges, but no one should ever discriminate against children with clefts. They are all beautiful inside and out." 
You can be an angel to another child and family in need.
Our impact in the Philippines
75,200+
cleft surgeries sponsored since 2001
80+
active partner surgeons
135+
active partner hospitals