Dr. Shruti Bijapur Levels the Playing Field for Children with Clefts in India
To heal a crooked world, this woman makes braces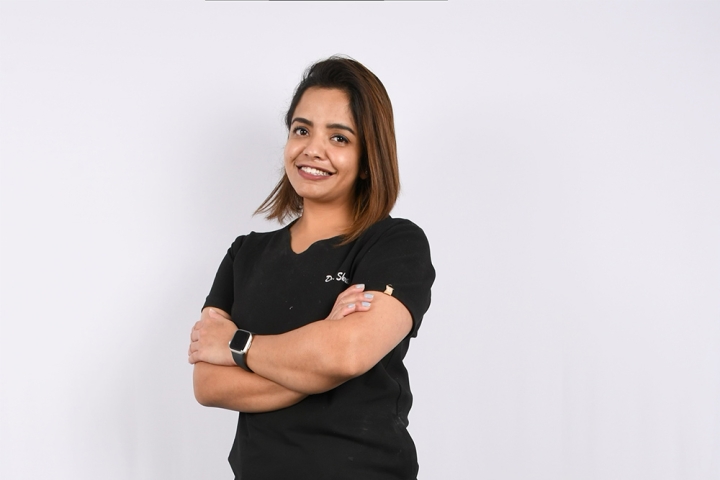 Dr. Shruti Bijapur is a specialist in cleft orthodontics at our partner Bhagwan Mahveer Jain Hospital (BMJH), a Cleft Leadership Center in Bangalore, India. In honor of International Women's Day, we caught up with this fearless woman to learn more about her craft, the double burden clefts place on women and girls in India, what equity means to her, and much more.
What made you want to specialize in cleft orthodontics?
When I was in high school, I was always intrigued by science and had a natural proclivity for biology. I decided fairly quickly that going to dental school was my calling, then soon discovered orthodontics as a natural extension of my interests. Over the course of my studies, I came to realize that orthodontics is in fact a very broad subject, and that was how I discovered craniofacial orthodontics. I got exposed to more surgical cases in my postgraduate studies. I was mesmerized by the kind of transformation that is possible with cleft patients and knew instantly that this work would give me the highest level of satisfaction. After graduation, one of my professors recommended that I explore Smile Train's program at BMJH. I was intrigued by the idea of working with a multidisciplinary team providing free care, so when Dr. Krishnamurthy Bonanthaya generously gave me the opportunity to immerse myself in his unit, I gratefully accepted and have since never looked back.
What are the stakes of orthodontics for children with clefts?
Clefts are unusual in that their treatment spans across the most formative years of a human being's life. At birth, babies often face tremendous difficulty with breathing and feeding, two of the most fundamental components of a healthy life. In infancy, clefts can impact normal speech development. For adolescents, self-confidence is everything for who you are and who you will become, but those with clefts often struggle with it. Adults with untreated clefts then have a much harder time finding employment opportunities.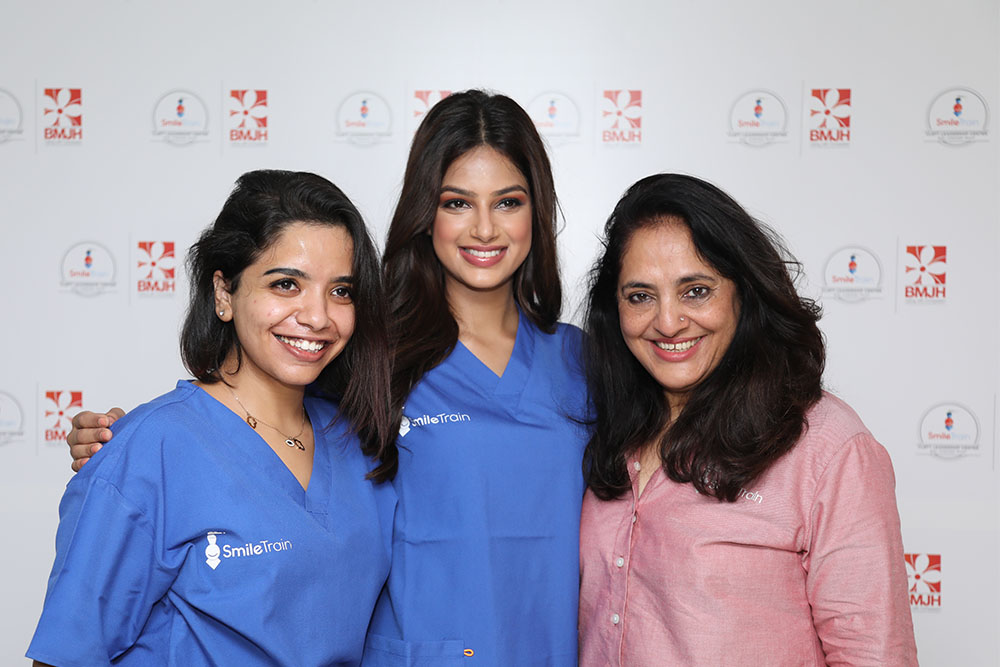 Why does Smile Train's model of empowering local professionals such as yourself matter? What difference has it made for you, the staff at BMJH, and to the overall state of healthcare in India?
In 2022, India ranked 123rd out of 161 countries for income inequality and was one of the lowest performers on healthcare spending. Research suggests a positive correlation between inequality and clefts. To achieve a large global impact, one cannot take a one-size-fits-all solution and implement it everywhere. Empowering local professionals is a no-brainer. Smile Train's model of partnering with local teams like mine has multiple benefits: it eliminates language barriers, prevents healthcare workers from having to leave their hometowns to practice, and makes it convenient for patients and families to access care — which is everything when you consider how many years they will have to go in for treatment. Smile Train's emphasis on training also encourages local professionals to get involved in cleft care at different levels, enabling each generation to further cleft awareness. Finally, Smile Train's model allows them to serve as a global incubator of learning, knowledge, data, and best practices for cleft treatment.
Is there an illustrative or interesting patient story you would like to share?
I have two! In the first, one of my colleagues had learned of a girl born with a cleft at a local hospital in Bangalore. She brought her to BMJH, where I treated her with special orthopedics. Her parents were so delighted with the care I gave their child that they named her Shruti! The second is about a little girl whose parents didn't accept her into the family because of her cleft. Her grandmother accompanied her for both the lip and palate surgeries, but after each, the parents could not believe their daughter's transformation. It brought the family back together.
This year's theme for International Women's Day is #EmbraceEquity. What does that mean to you?
For me, embracing equity means recognizing and addressing the systemic and structural barriers that prevent some from accessing the same opportunities and resources as others. We must acknowledge that this unequal access is not because of anyone's "merit," but rather the historical baggage and social structures that reinforce inequality. Embracing equity thus also requires a commitment to dismantling these structures and promoting policies that address the root causes of inequity. We must strive to build a level playing field and an inclusive society. This starts with individuals recognizing the value of diversity and allowing each person to live with dignity and respect. It's encouraging to see the changes at our center, because when I came in, there were only two women on the team. Now the majority of our staff is women. Our entire team is treated as equals, and we have proven that inclusiveness is not only the right thing to do, it also breeds success.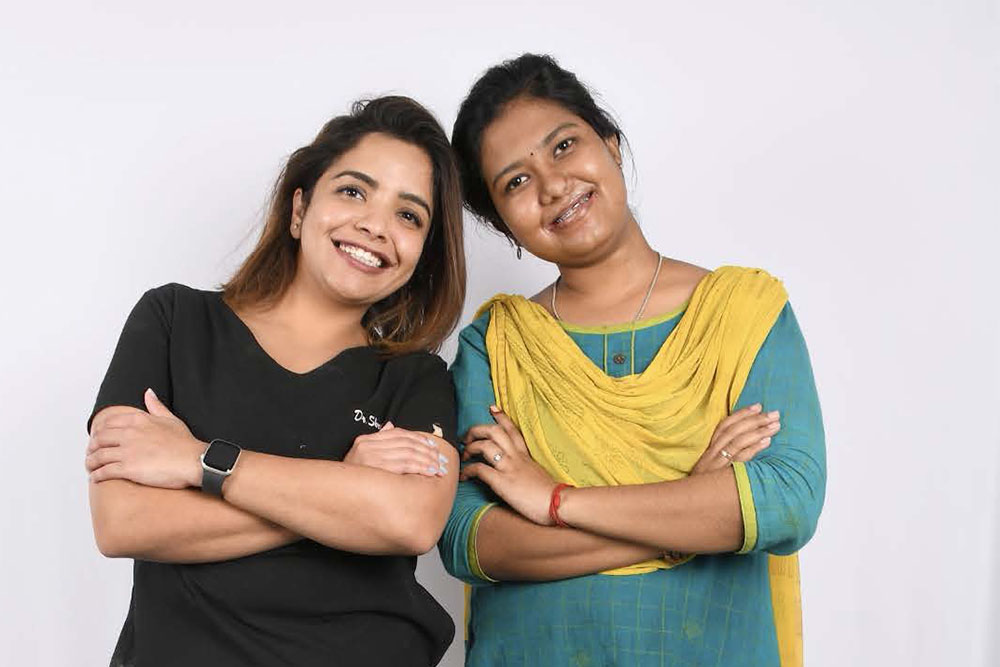 What are you doing, or what would you like to do, to create more equity for cleft-affected girls and women?
The unfortunate reality is that when a child is born with a cleft in India, the mother takes the lion's share of blame. And if her child is a girl, her anxiety his heightened because she knows that it will be that much harder for her baby to be accepted into society. In my experience, parents of girls ask more questions, particularly around whether their child will be accepted by a prospective spouse. In these cases, we steer the conversation towards education and self-reliance. Educating patients and their parents is of utmost importance. My team always connects parents with others who have gone through similar journeys. Once they see other children with clefts holding good, stable jobs, their confidence increases. This is actually another Smile Train-supported program and another benefit we're reaping from our partnership.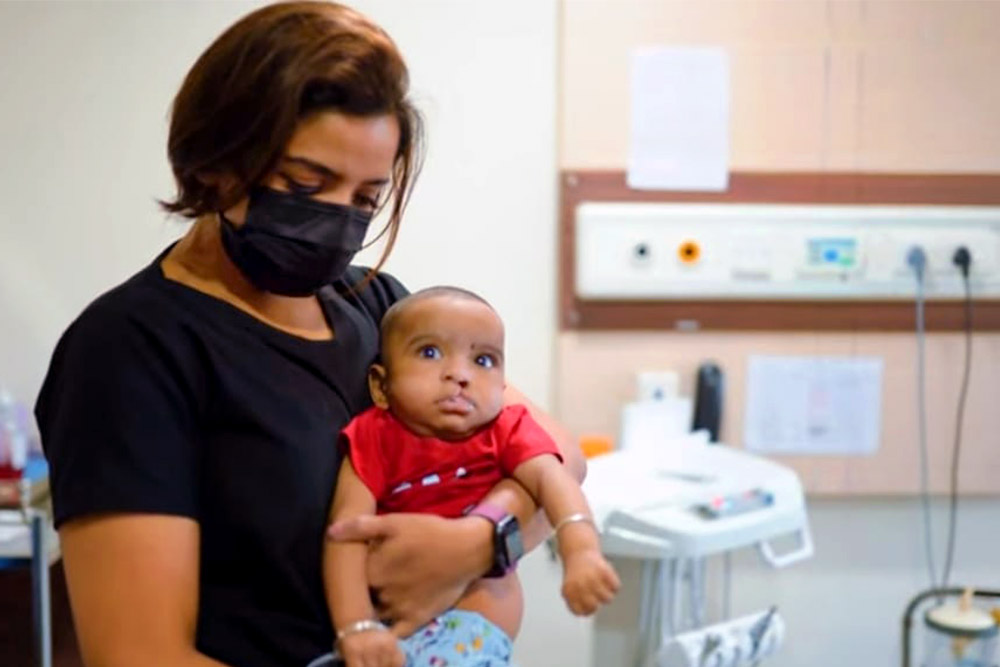 What is your message to Smile Train's patients?
You deserve to live the life that you are blessed with. Make the most of every opportunity. Smile Train and all their local partners are here to help make things better.
What is your message to Smile Train's donors?
Words can never do justice to the heartfelt gratitude that I feel towards you. Your contributions genuinely give children a fresh lease on life. You empower us to give our best every single day. It is an immense honor and a great responsibility to serve at the behest of all our patients.
703,000+
surgeries sponsored since 2001
200+
active partner surgeons
130+
active partner hospitals