Dat's Smile is Simply Unforgettable
The mother of our 25,000th patient in Vietnam shares her story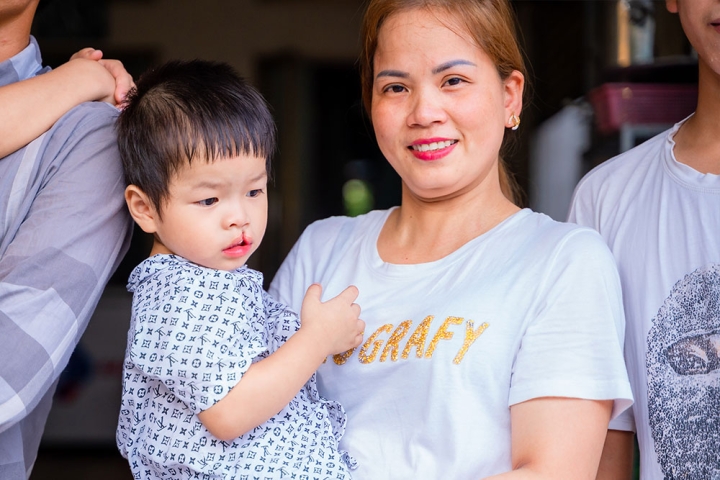 Lian lives in Hai Phong, Vietnam with her husband and three sons — two of whom were born with a cleft. When we learned her youngest son, Dat, was Smile Train Vietnam's 25,000th patient, we asked her to share her story. Her family's journey to the quality, reliable cleft care they so needed was long and winding and, unfortunately, typical of so many of our patients. As we celebrate this milestone and her children's smiles, her story inspires us to redouble our efforts to ensure that every cleft-affected family in Vietnam knows that free, high-quality cleft care is always there for them thanks to Smile Train.
My husband, Xuan Son, and I got married in 2005. The next year, we were thrilled to welcome our first child, a happy, healthy baby boy. When he was seven, we had our second son, Quy. He was born with a cleft. We were upset and very worried for his future, until we heard that a mission of foreign doctors would be landing in our city soon to perform cleft surgeries for free. We brought him at once to the surgical tent and they gave him a surgery. However, just a few days later, the stitches in his lips split and we didn't know what to do, so we just left them that way. We felt we didn't have a choice; we don't have a lot of money and didn't know of any local hospital that could help us. The mission trip had already flown away.
Seven years later, in 2019, I got pregnant again and this time, I had an ultrasound. It told us that we were having another son and that he, too, would have a cleft. This made us very sad — another child whose future we needed to worry about! But our doctor gave us hope that he could get good treatment and grow up to live a happy, healthy life.
Dat was born in February 2020, just before the pandemic. I knew from Quy that babies with clefts are hard to feed. Milk often drips out of their noses or chokes them. It can feel like they will never gain weight no matter how much you try to feed them. But that experience also taught me basic techniques for feeding such a baby, so my plan was to work hard to keep Dat as healthy and well fed as I could so that he would be strong enough for surgery when next mission trip arrived.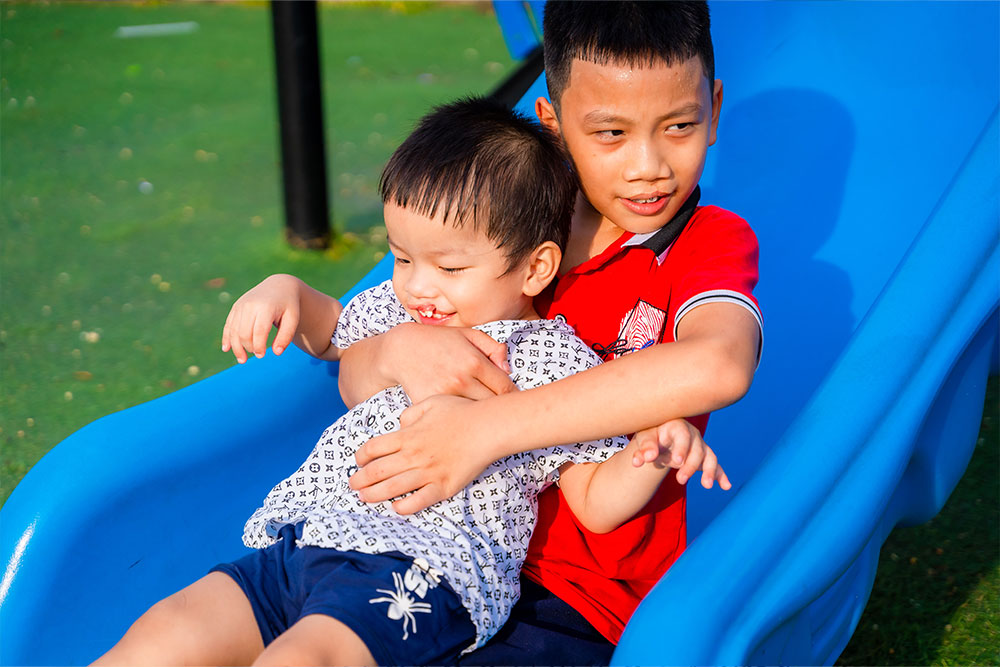 But no missions came. As we waited, our hopes slowly faded. Day by day, Dat seemed to be wasting away with waiting. We wondered whether a mission would ever arrive to heal my child. I asked the doctors at the hospital where he was born, but they did not know anything about outside missions. I turned to the internet for answers, and I found other moms of children with clefts. I asked anyone who I thought would know.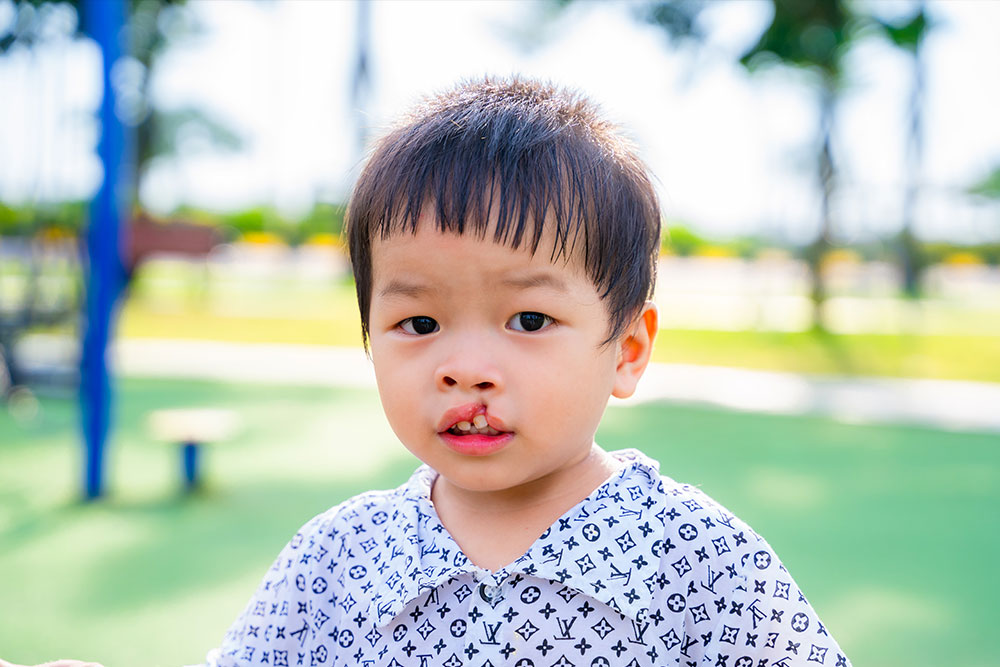 And then I found what I was looking for: Ha Dong General Hospital in Hanoi offered free cleft treatment every day of the year thanks to their partnership with an organization called Smile Train. I messaged them and quickly received a response. We immediately left to meet the doctors, and they tested Dat and prepared him for surgery right away. We were so happy that we couldn't believe it. It was like a miracle to us; our hope was revived.
Then they made us even happier by offering to fix Quy's surgery from so long ago, also for free. We did not even know this was still possible, because if we had, we would have sought to have him treated much sooner!
Then they made us even happier still with another miracle: It takes about an hour and a half to get to and from this hospital from where we live, so we had saved a bit of money to make the travel possible. But the cleft team told me that Smile Train would cover these expenses as well! That's more money that we now had to spend on the children, giving them more food and care after their surgeries.
On Dat and Quy's surgery day, I was quite worried. But the doctors and nurses helped me get through it. They gave me a lot of good advice and shared more information about clefts that I did not know before. I understand now that clefts are curable and that, with follow-up treatment, my children can live as healthy a life as anybody else. They also showed me pictures of a lot of their previous patients, all of whom turned out great. That made me calmer and helped me prepare myself for the bright future ahead of us.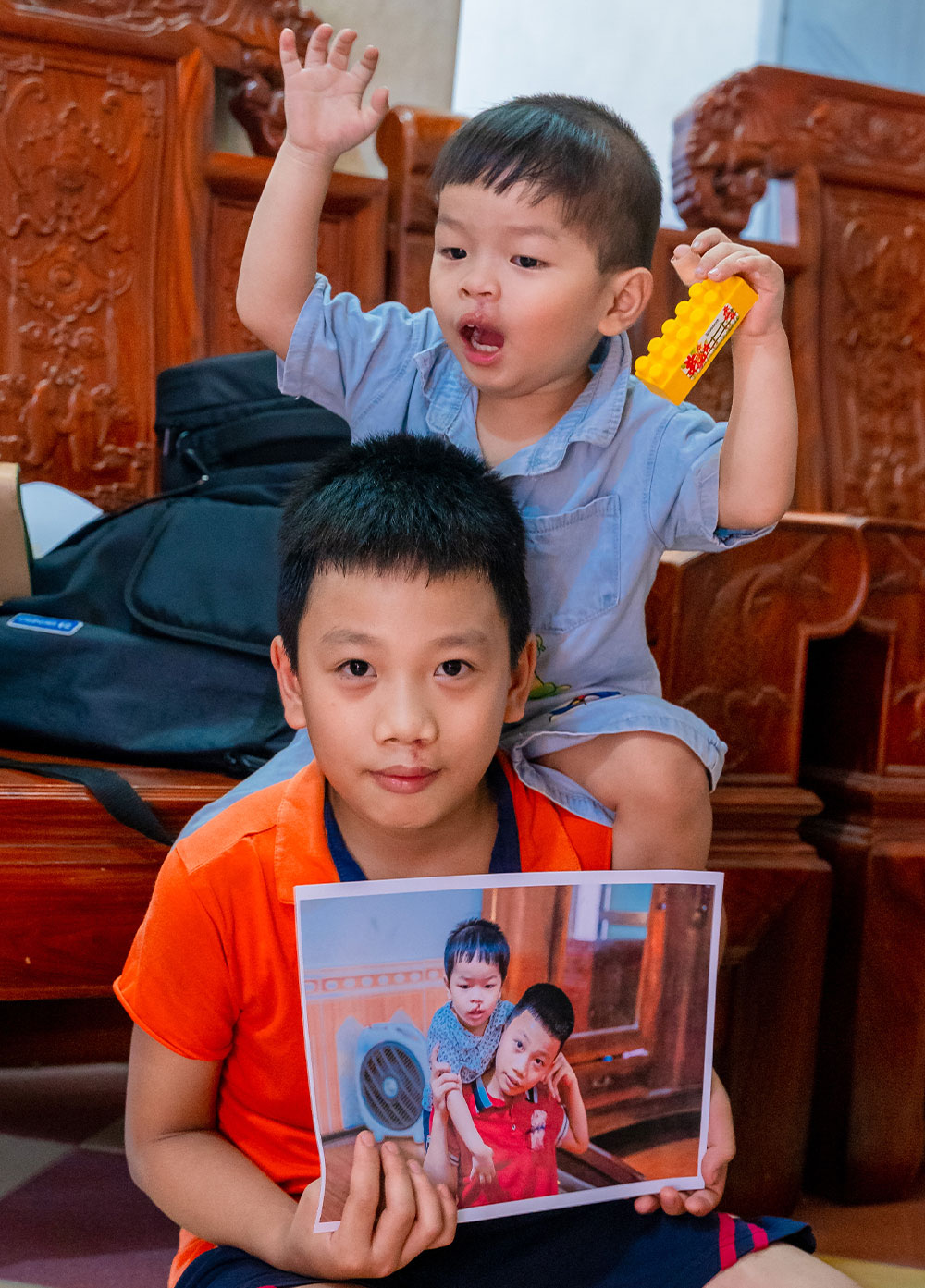 When I saw my children coming out from the operation room, I was relieved that everything went well. I'm determined to give them all the best that they deserve.
As they recovered, the hospital staff amazed us yet again with the news that Dat was Smile Train Vietnam's 25,000th patient! We were very honored.
We went home and the results became clearer each day: the surgeries were successful. Both were so perfect that our family and neighbors continue to congratulate us. They are happy for us after all we have been through.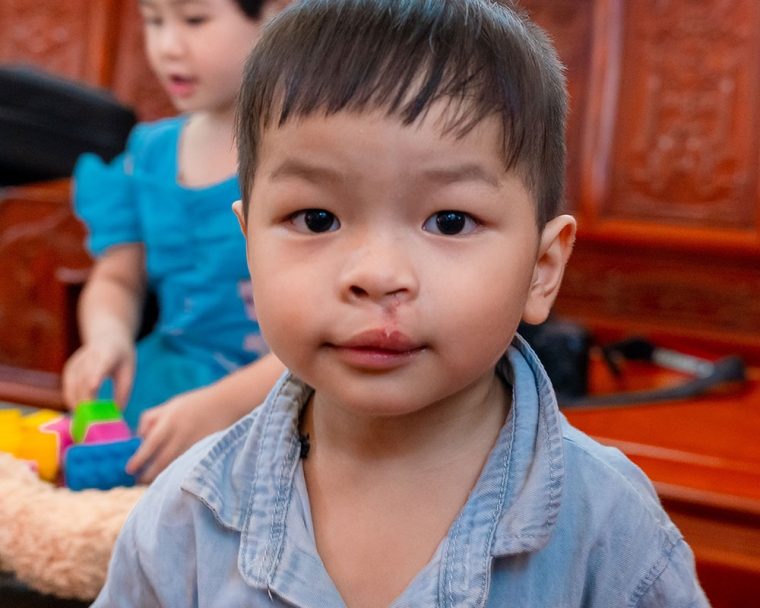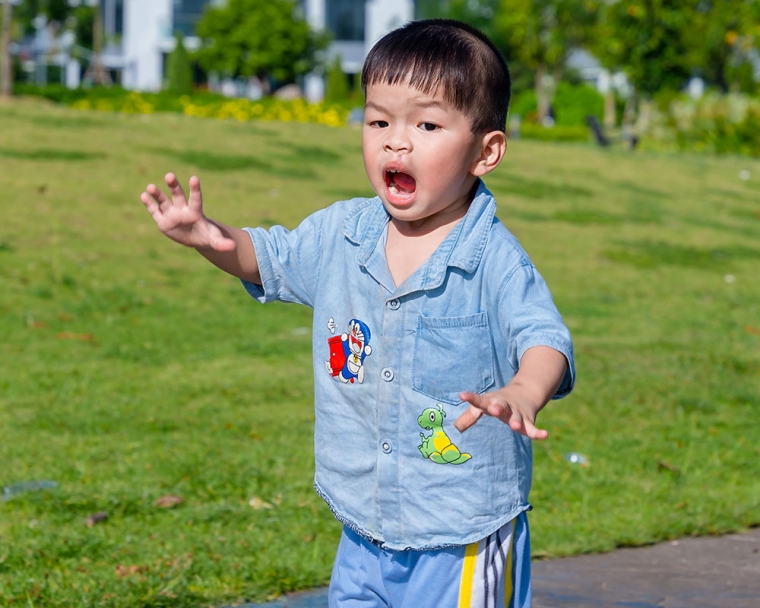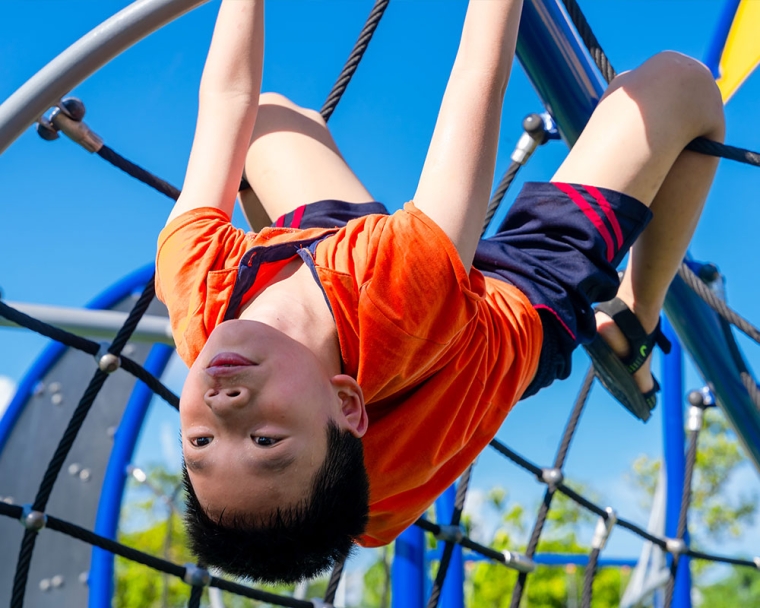 Dat and Quy recovered very fast. They went to school as normal, and their friends were also surprised by their change. They became friendlier towards them, and our children have become more active ever since.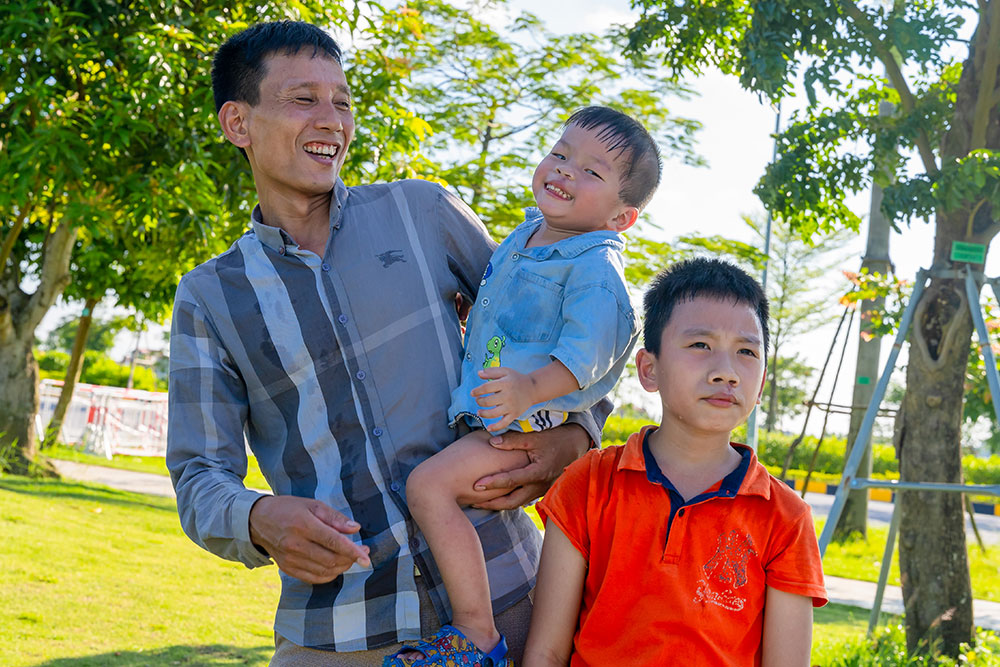 Dat is now in kindergarten. I believe he will have no trouble when he starts elementary school in the next few years.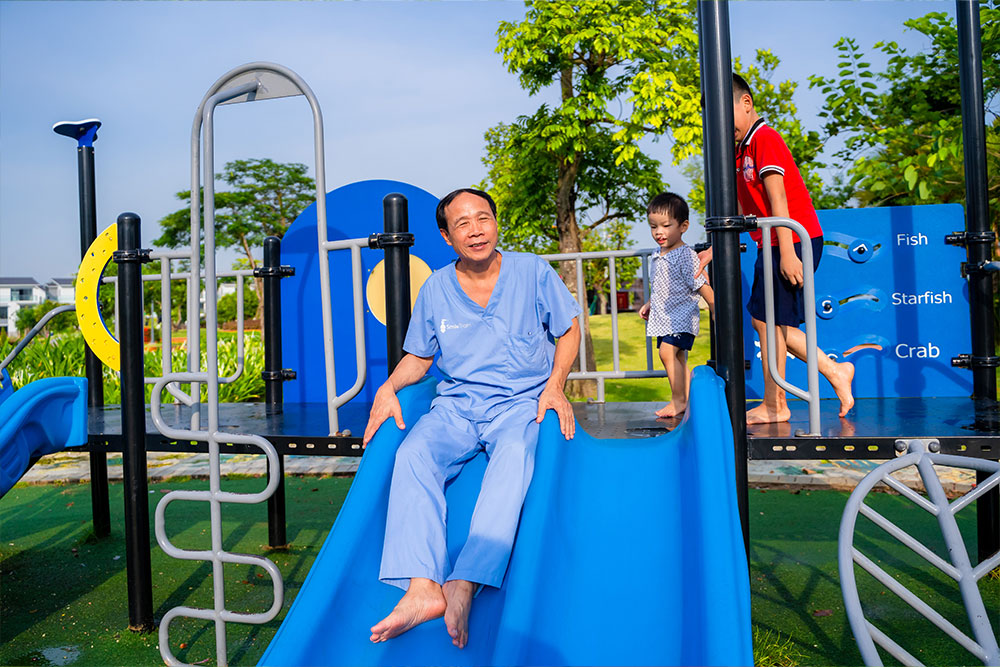 I feel so grateful to the cleft team at Ha Dong General Hospital, Smile Train, and all the people who have helped my family find perfect smiles for our children.
 
You can be the miracle a child needs to live, thrive, and smile.
26,500+
cleft surgeries sponsored since 2007
25+
active partner surgeons
16
active partner hospitals