InspireMore Partnership Recognized at Social Impact Awards
Spreading the good news about Smile Train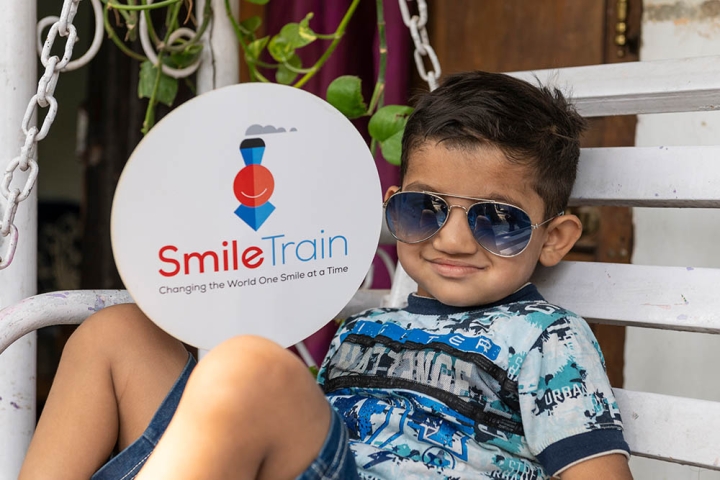 In 2022, positive media outlet InspireMore named Smile Train as their "Partner Cause of the Year" with the goal of educating their followers about clefts through stories on their website and daily emails to their more than 600,000 subscribers. Another key feature of the partnership was a "Share to Give" campaign in which InspireMore made a donation every time someone shared one of their stories.
InspireMore Co-Founder and Chief Marketing Officer Hunter Stensrud said of the start of the relationship, "We want to spread joy, happiness, perspective, and hope to people through the stories we tell. Smile Train's beautiful stories were the perfect match. We thought this could be a great opportunity to partner together to do some real good."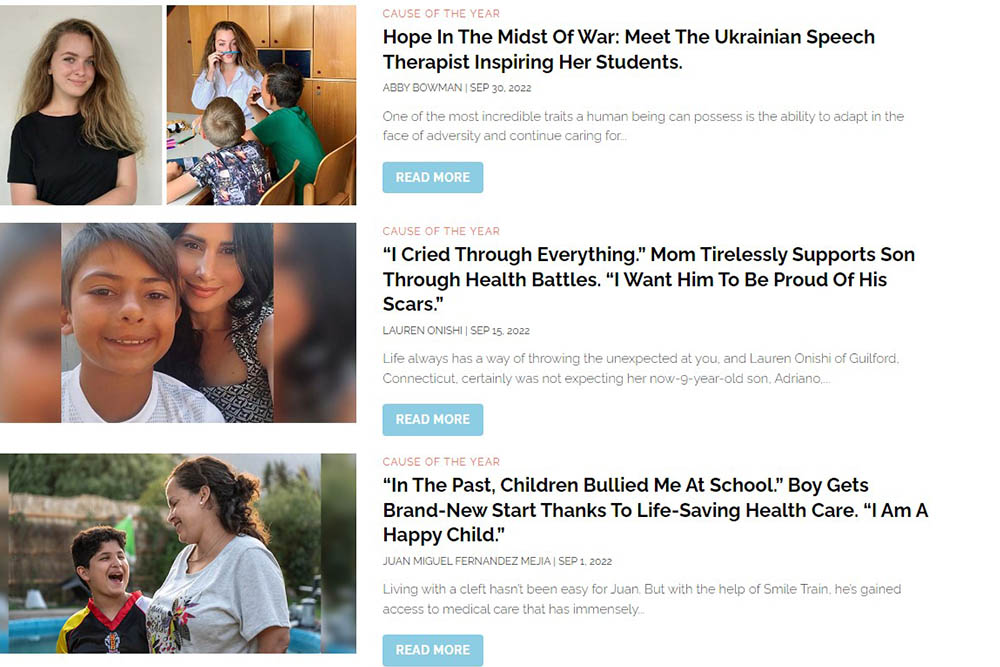 All the coordination and hard work paid off, and by year's end, InspireMore made a $10,000+ donation after more than 126,000 stories were shared.
Our audience has really, really loved the stories of transformation that Smile Train and their partners have created. I loved seeing our audience getting engaged, sharing content, and raising awareness for Smile Train's amazing vision and impact. We couldn't be more thrilled with raising more than $10,000 for Smile Train. It's been a real honor to come alongside Smile Train and play a small role in their larger vision and the impact they create.

– Hunter Stensrud
InspireMore's team was so proud of the results of this first-of-its-kind concept that they entered it in the 2023 Social Impact Awards. Presented by PRNEWS, the awards honor communicators who use their platforms to better their community and the global community at large.
The judges were likewise inspired by the good we did together and recognized the campaign with an Honorable Mention in the Fundraising category.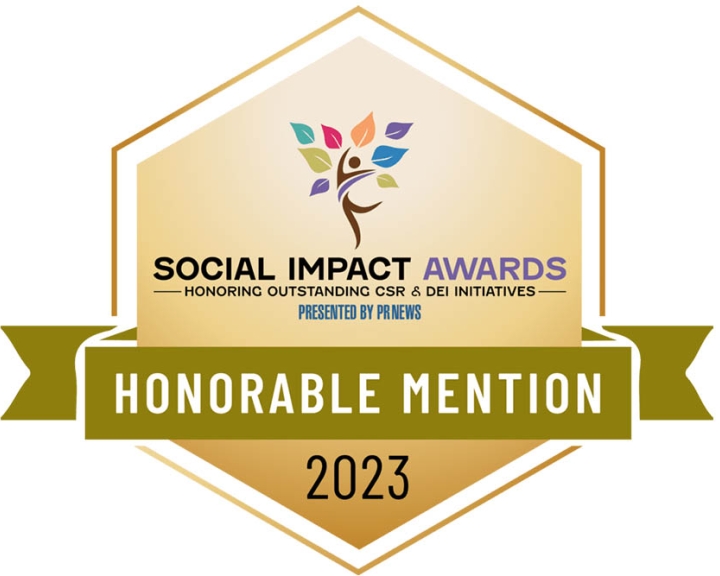 "InspireMore has been named an honorable mention… you are among the most impactful communicators, helping to usher in a diverse, equitable future and redefine organizations' role in the fight for global change."

– PR NEWS
Phil Carroll, Smile Train Senior Vice President of Communications, said of the honor, "We are so pleased that Smile Train's partnership with InspireMore was recognized, especially for the Share to Give campaign. This donation will help so many children find the care they desperately need, but more, this award is a testament of the impact that can come when we decide to spread positivity. I am so proud to share this honor with my InspireMore colleagues, and I look forward to the collective impact we will have in the future."
Check out the full collection of InspireMore's Smile Train stories
.