The Ballad of King Daniel, the People's King
Smile Train and the Sing Me a Story Foundation team up to bring a boy's dreams to life
In an unassuming brick house on a quiet street in a sleepy village in New Jersey lives a truly extraordinary boy. One whose smile and laughter cast a spell over all who meet him. His name is Daniel.
His story begins once upon a time, when two American heroes, Kenny and Jasmine, met and fell in love while serving in the Marine Corps. They wed shortly after completing their service, and a few months later, at Jasmine's 21-week ultrasound, they learned that the child they had prayed for would have a cleft.
The news made Jasmine and Kenny feel lonely and afraid. They worried that their son would struggle to make friends, that other children would make him feel like an outcast. In their darkest moments, they even feared they wouldn't be able to give this child the special care he needed.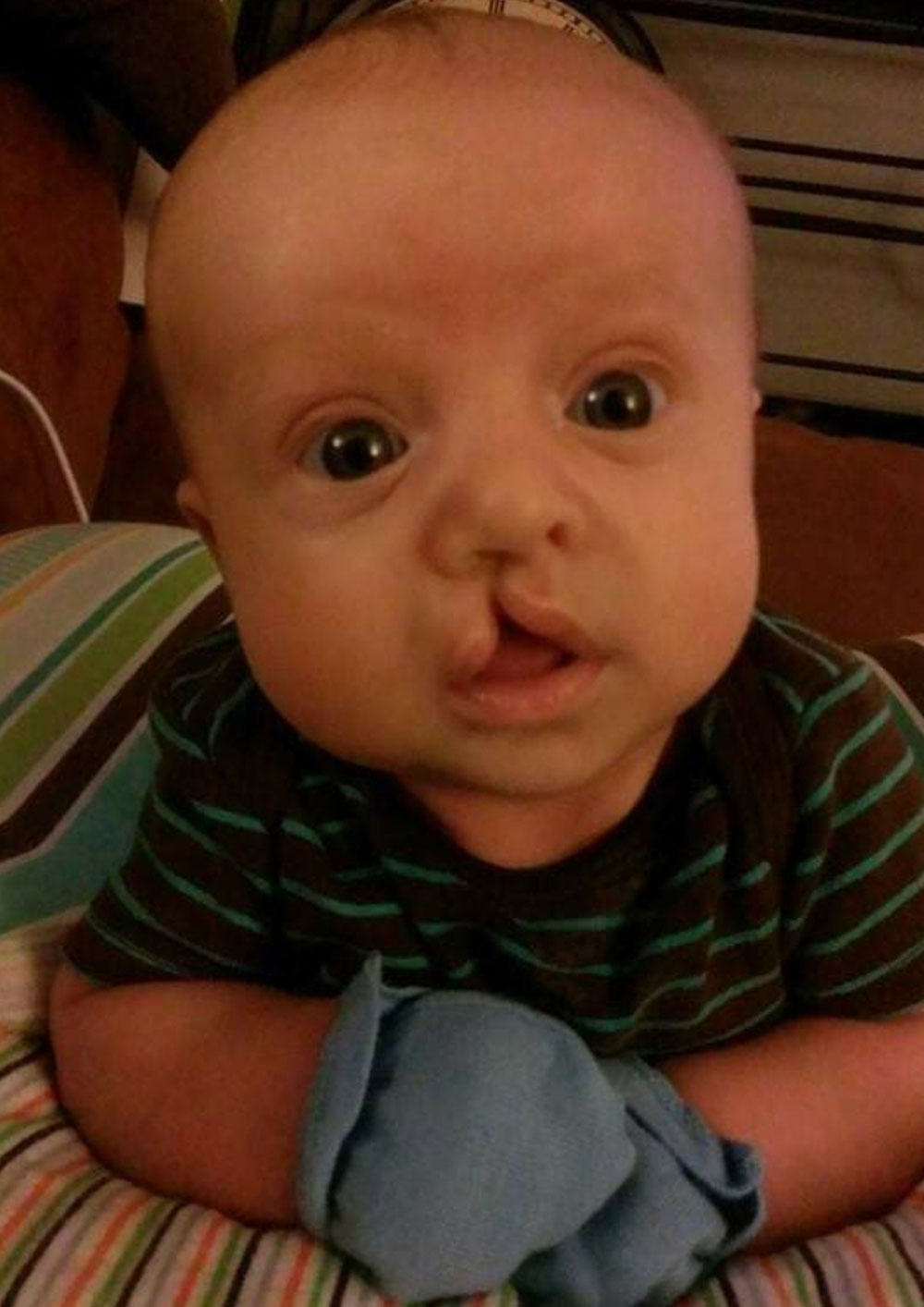 But the moment Daniel was born and they gazed upon his face for the first time, something truly magical happened: All their fears evaporated — Jasmine and Kenny saw that he was absolutely perfect just the way he was. Far from being unable to provide for his needs, a new and sacred purpose suddenly became clear to them as the gap in their new son's upper lip: They would ensure that Daniel always felt loved, confident, and happy. Cleft or not and come what may, they vowed that Daniel would always know that they were there to help him be the best Daniel he could possibly be.
It wasn't only his family who were entranced by his smile — its magic was apparent to all who glimpsed it. And rather than dim its ability to enchant the mind and melt the heart, the cleft surgery he received at just three months old only sharpened its powers.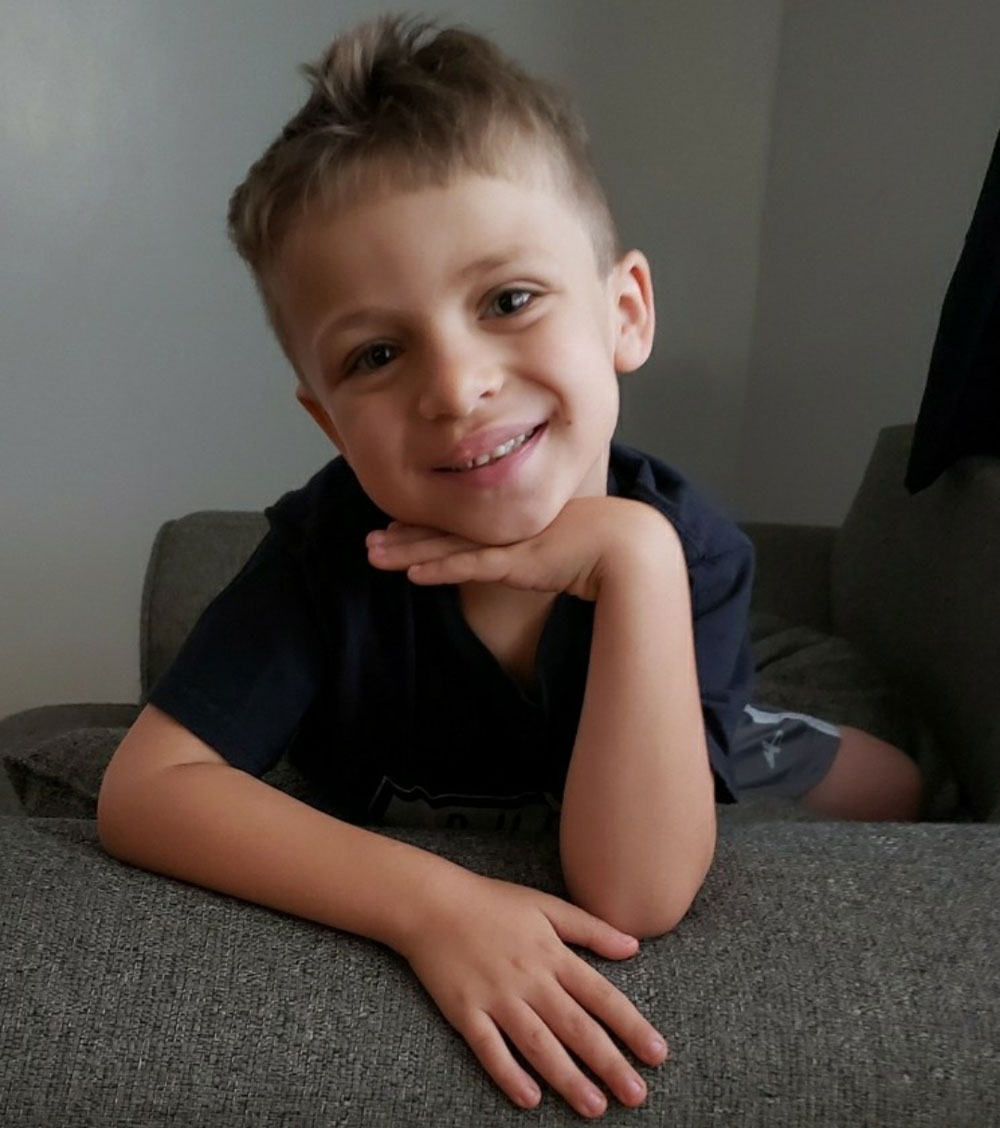 So when playground firebreathers cast curses meant to make his magic smile disappear, Daniel made his parents' love his shield and his own inner strength his sword and deflected their assaults. In truth, the trolls never stood a chance. For unbeknownst to them, Daniel's ability to grow ever stronger, ever prouder of the way he was born with each obstacle he overcomes is one of his most extraordinary gifts of all.
And so it was that Daniel grew into a confident young man who slays every room he enters with his magical smile. Then, one day when Daniel was nine, a mysterious stranger from a faraway city called Nashville came to his door with an offer the likes of which Daniel had never heard of before. The stranger's name was Mr. Tom.
Mr. Tom explained that he was sent on a quest by the Sing Me a Story Foundation, which turns stories written by children into songs recorded by professional artists. He told of how Smile Train, along with their 2022 partners at the positive news site InspireMore, had recommended him as their next child to feature.
Daniel couldn't believe his ears. Surely, this was a fairy tale. But the stranger and his offer were very real. As real as the scars under Daniel's nose and the magic smile beneath them.
Mr. Tom then handed Daniel a mysterious book. It was all white, inside and out; even its thick covers were white as the clouds floating above Daniel's head. "This is an enchanted book," Mr. Tom explained. "In it, anything your imagination dreams can come to life. And when you send it back to me, I will turn it into a song."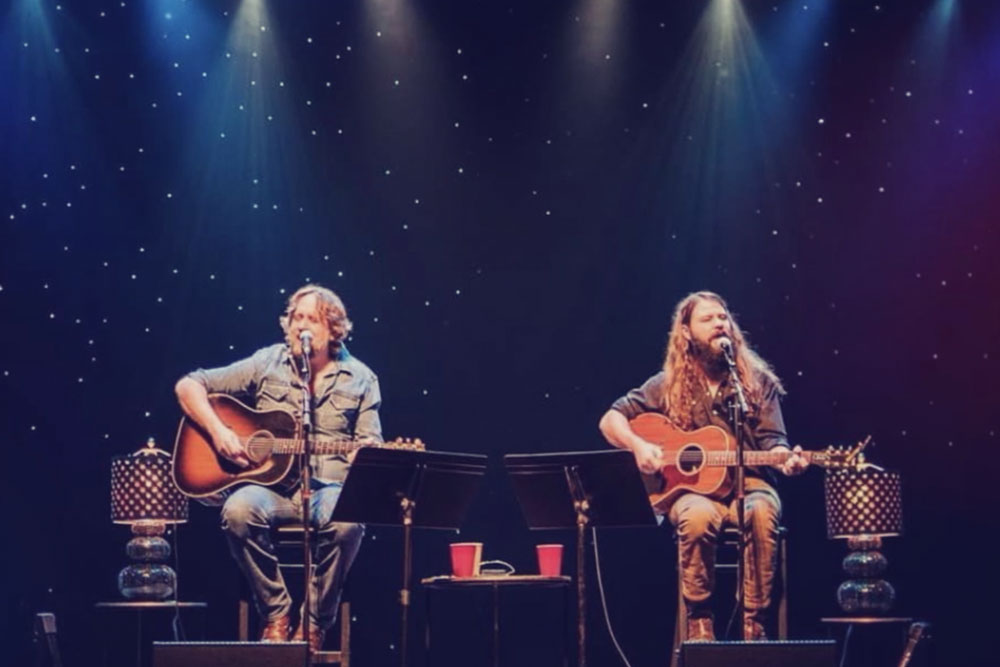 Daniel got straight to work, scribing an epic tale of two kings, King Daniel and Doody McDoody.
Upon completing his task, Daniel sent the wonderful book back to Mr. Tom, who scoured the land in search of just the right balladeers to bring his tale to life… until he found country stars Hayes Carll and Brent Cobb. Daniel's magic saturated the pages of the book, and the artists immediately found themselves cast under its spell.
"I loved, in Daniel's story, just how descriptive he was," Brent said. "You know, you always hear about a fire-breathing dragon, but you never hear about a laser-eyed dragon."
"I loved the details in the story and the emphasis on King Daniel being a good king and being fair," said Hayes. "The world can be a rough place, but you can bring your positivity to it, and you can bring your creations to it and make it a better place."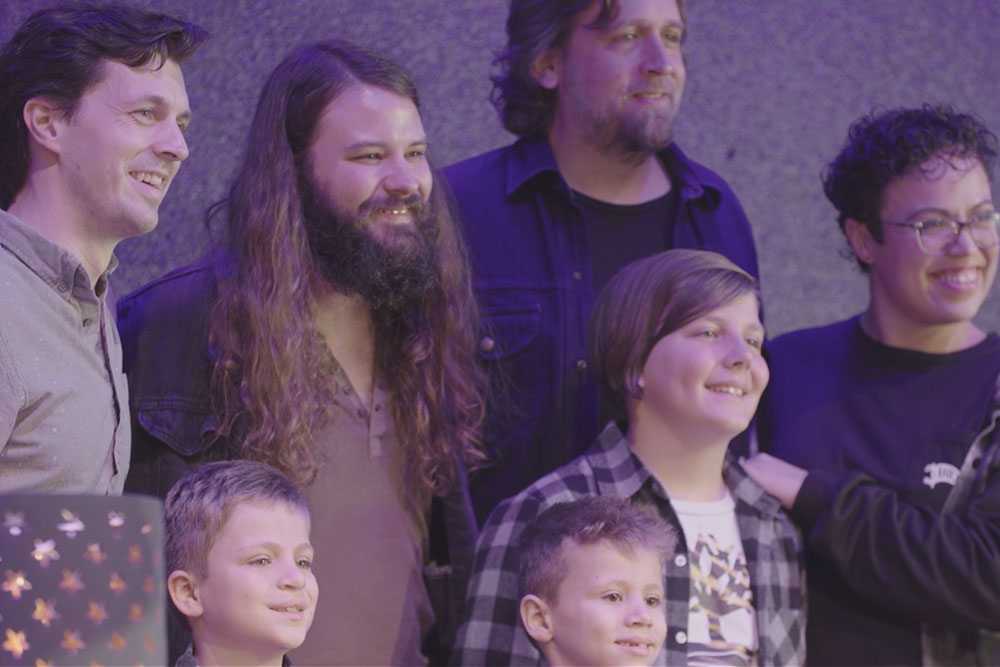 Fortune smiles on those who smile, and as fortune would have it, the two bards were due to perform in the town nearest Daniel's village — New York City — in just a few weeks' time. So Hayes and Brent invited Daniel and his family to join them before the show for the maiden performance of their newest song, inspired by Daniel's tale: "King Daniel."
The result? Pure magic.
 
This story was, in fact, made possible by magic — the magic of hope, joy, and happy endings your generous donations to Smile Train make possible.