Susanna Finds Her Voice
Denied care as a child, she had to relearn to speak at age 20
Susanna had no friends as a child. It wasn't for lack of trying. When she was very young, she would run to greet new classmates, but they always laughed in her face the moment she opened her mouth, soon to be joined by the other children. They never even let her finish a sentence. She quickly learned to stop trying.
The only time the other children noticed her was at lunchtime when sips of water leaked out through her nose and her food stuck in her palate. No one came anywhere near her when this happened, but she felt their stares like daggers.
Childhood with an untreated cleft palate can be long, lonely, and miserable. Susanna survived it through her family's endless love and support and her unwavering belief that somehow, better days were ahead. Finally, when she was 20 years old, her faith was rewarded when she learned that the cleft surgery she scarcely dreamed possible was available for free at nearby University College Hospital Ibadan thanks to their partnership with Smile Train.
Far more than a surgery, it was fresh start at life — just in time for college. Free of her past, Susanna strode across campus with a confident smile.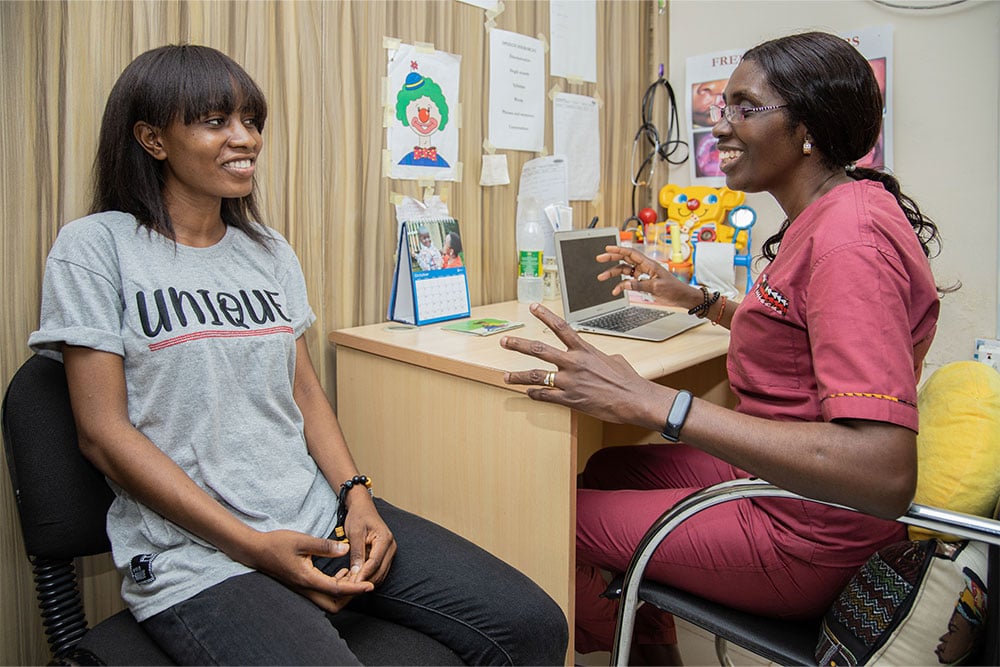 Still, surgery alone could not be enough to heal her. As a baby, Susanna had learned to speak with no roof to her mouth, so having a closed palate now, after so many years, only made speaking more difficult. Here, again, Smile Train was there for her with free, ongoing speech therapy from Dr. A.A. Olusanya, a local expert specially trained in treating cleft patients' unique speech needs.
It was hard going — just imagine trying to relearn how to talk as an adult.
"The way I pronounce this word, you are telling me, 'No, this is the way it is pronounced,'" Susanna recalled. "But I continued and kept up with it, and I discovered that my pronunciation was better and clearer."
"I can now speak anywhere I want to speak. In fact, I am able to speak even to a large number of people and I won't feel inferior or feel that they won't hear me clearly…. I'm able to make more friends."
Now, she's not only speaking everywhere — she's singing, too, taking center stage with the Ibadan Sing and Smile Club, a choir made up of local Smile Train patients.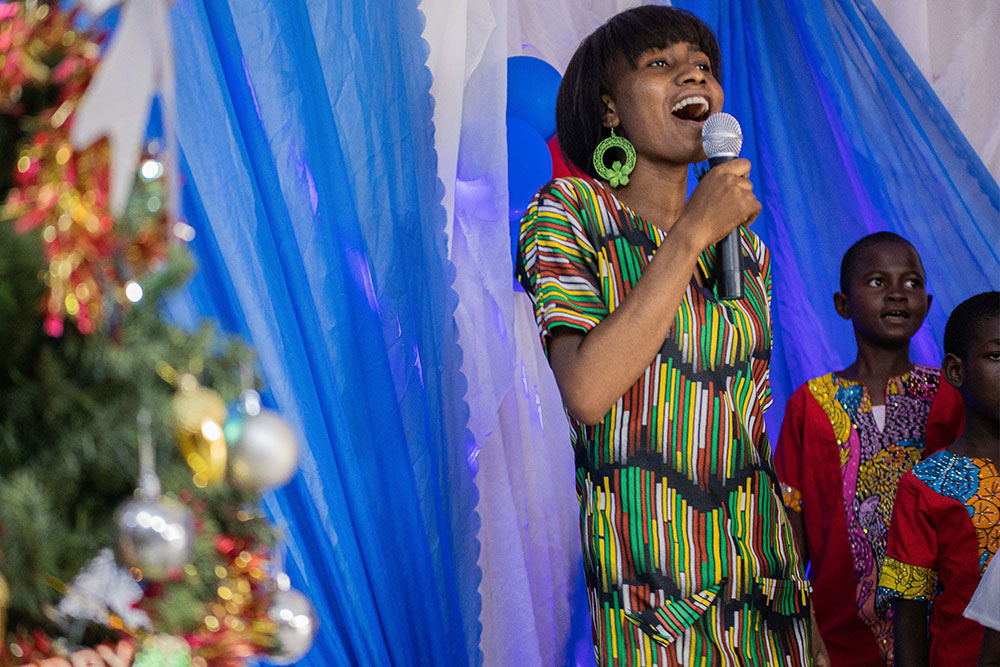 "It's unbelievable, it's more like my entire life has been changed. My confidence was brought back, my self-esteem." she said. "The future is bright, but now it's brighter with the smile. Thank you, Smile Train."
 
Bring confidence, hope, health, and smiles to people in need the world over.
33,000+
cleft surgeries sponsored since 2002
85+
active partner surgeons
55+
active partner hospitals