Sadie's Eternal Smile
How one mom honored her daughter's life by giving smiles to generations of children around the world
Five-year-old Sadie Grace Ablard lived every day with a smile. When she passed away, her mother, Sara, gathered the strength to turn her family's tragedy into more life for children around the world, pledging to sponsor one cleft surgery for every day of her daughter's too-short life. That's 1,913 life-changing cleft surgeries!
Only 12 years later, the Virginia woman has nearly reached her goal. To mark this world-changing achievement, Sara shared this moving reflection on her journey so far.
I clearly remember Sadie's first smile. Not just a reflex smile, but her first real smile. She showed me that first gummy grin when she was eight weeks old, and since then, she never lived a day without beaming several times. Even on grumpy days, she would find things to look delighted about: a funny passage in a book, the crazy antics of the goats on our property, finally getting through that difficult violin piece, finding colorful yarn for her next knitting project, watching a butterfly land on a flower… Sadie found joy in so many areas of life.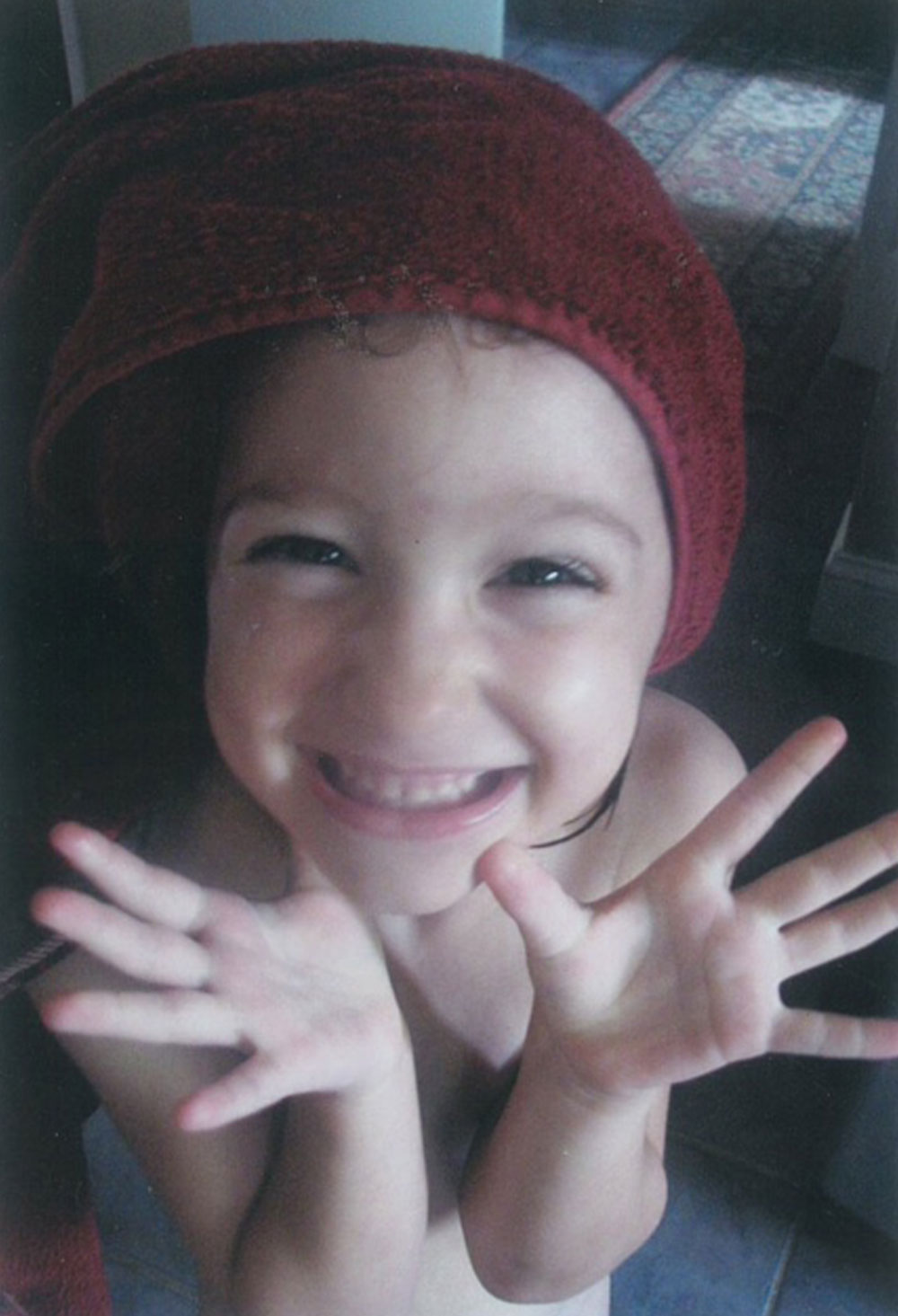 Sadie first learned about Smile Train when we were walking through Dulles Town Center. She saw banners promoting the cause with photos of children with clefts. She asked, "What's wrong with that boy?" 
I explained as best I could that afternoon and then we went home and learned more online. When she learned that clefts prevent children from smiling, she showed great compassion and wanted to help. That Christmas, we asked for donations instead of gifts, and raised $500. Smile Train's average cost per surgery at that time was $250, which meant Sadie fully funded two "smiles."
On August 9, 2011, Sadie sustained a head injury while roller-skating and joined her angel friends in heaven.
In our short time together, my daughter taught me empathy, generosity, the benefits of living with an open heart, and the awesomeness of sparkly things. Once she was gone, I could only sustain myself by continuing her good works.
In the immediate aftermath of her death, I wanted to move somewhere where people have nothing. I said I have nothing, too, and I want to just help.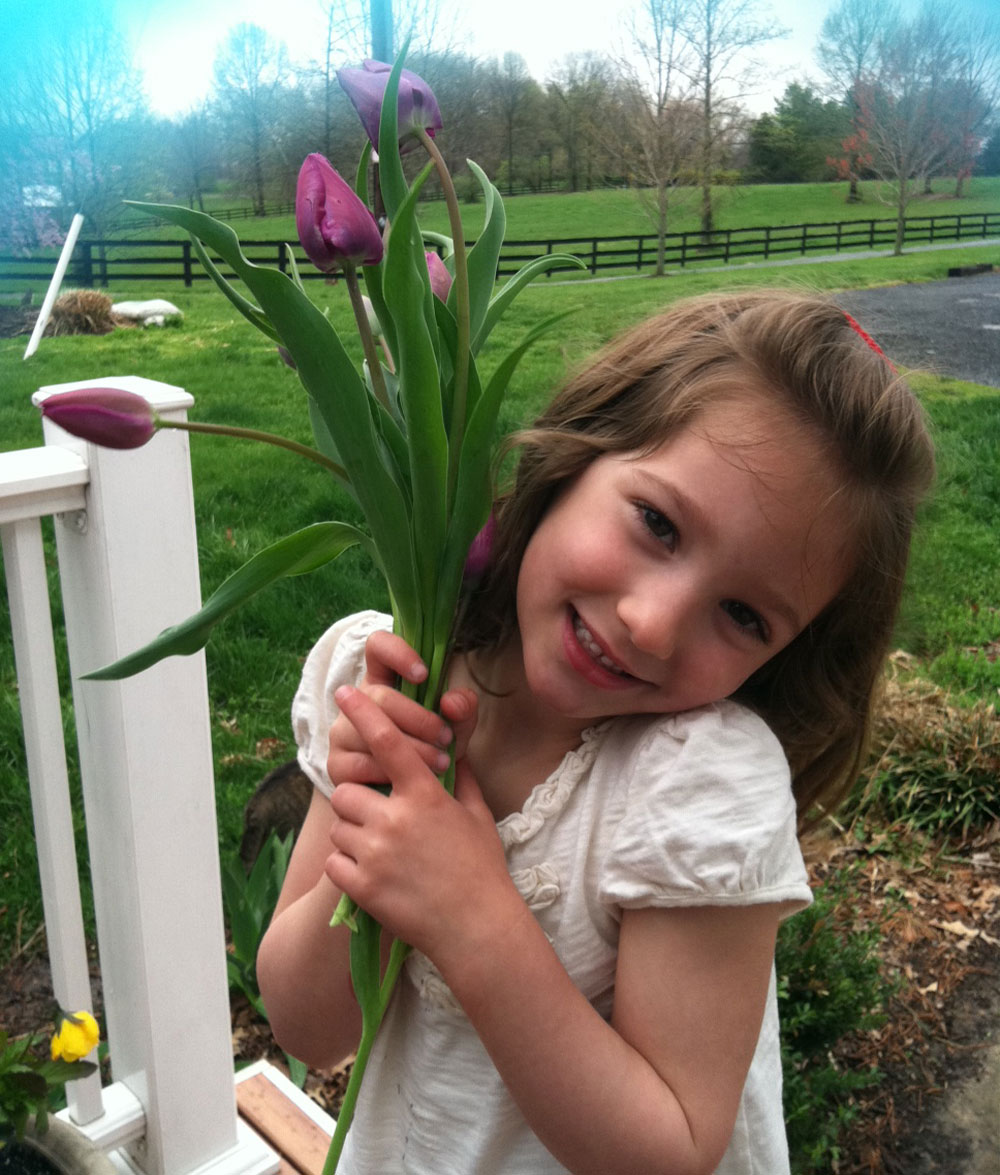 My brother told me, "Well, you could do that, sis. Or you could do something like a race since Sadie loved running."
How true that was. Sadie loved to run longer and longer portions of our three-and-a-half-mile loop, sometimes taking a break in the Baby Jogger, but just as often challenging me to a race. When I was having a hard time keeping up with her sprints, she'd look back and shout, "Now you're getting it!" while cheering on our "Girl power!" At only five years old, she was on her third pair of running shoes.
Organizing a race would be something local and maybe more directly productive than my original plan. It was clearly the right idea. Now we just needed a cause to support, but that was an easy choice. I knew I wanted to change lives in her honor, and I always found Smile Train to be so life-affirming.
With that, I got to work putting together a 5K run on what would have been Sadie's sixth birthday, May 12, 2012, with all proceeds going to Smile Train.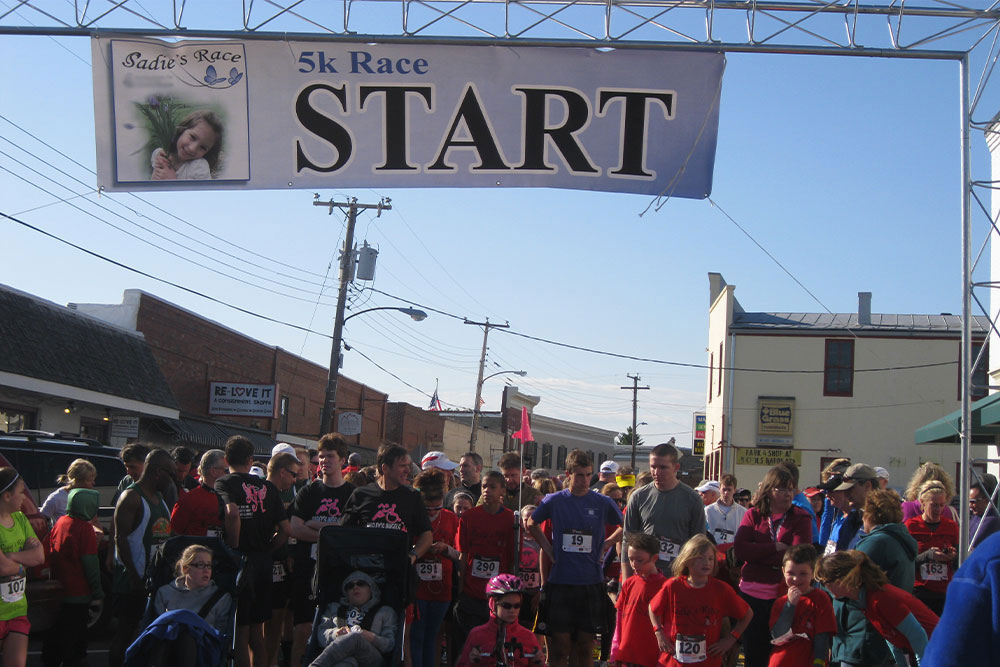 Word got out quickly to our friends and family, and the wider community really came together to make Sadie's Race a big success. My goal was to raise $20,000.
But then I thought, "Well, what am I going to do after that?" So I made a bigger goal of raising enough money in my lifetime to fund a child's smile for every day that Sadie lived. That's $250 for 1,913 days, a total of $478,250.
It was a bold goal, but then Sadie lived with a bold heart and with much compassion for this cause.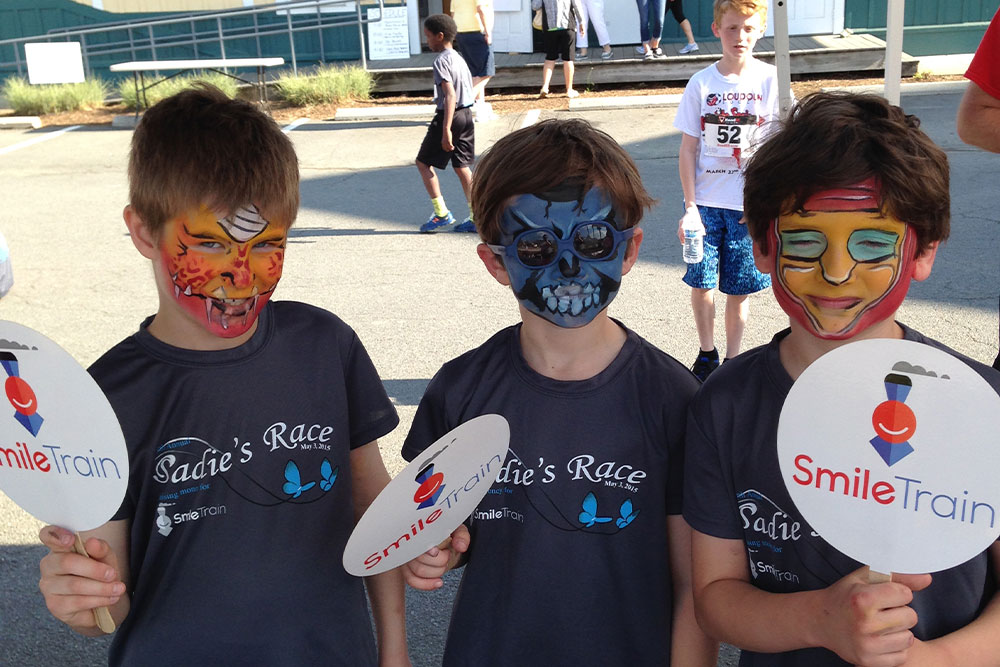 We didn't advertise the next year's 5k much, but word-of-mouth spread, and the 2013 race brought even more people. In the years since, the annual Sadie's Race has built up a loyal following. We always get a lot of repeat runners and local sponsors, and each year different and new people get involved as well.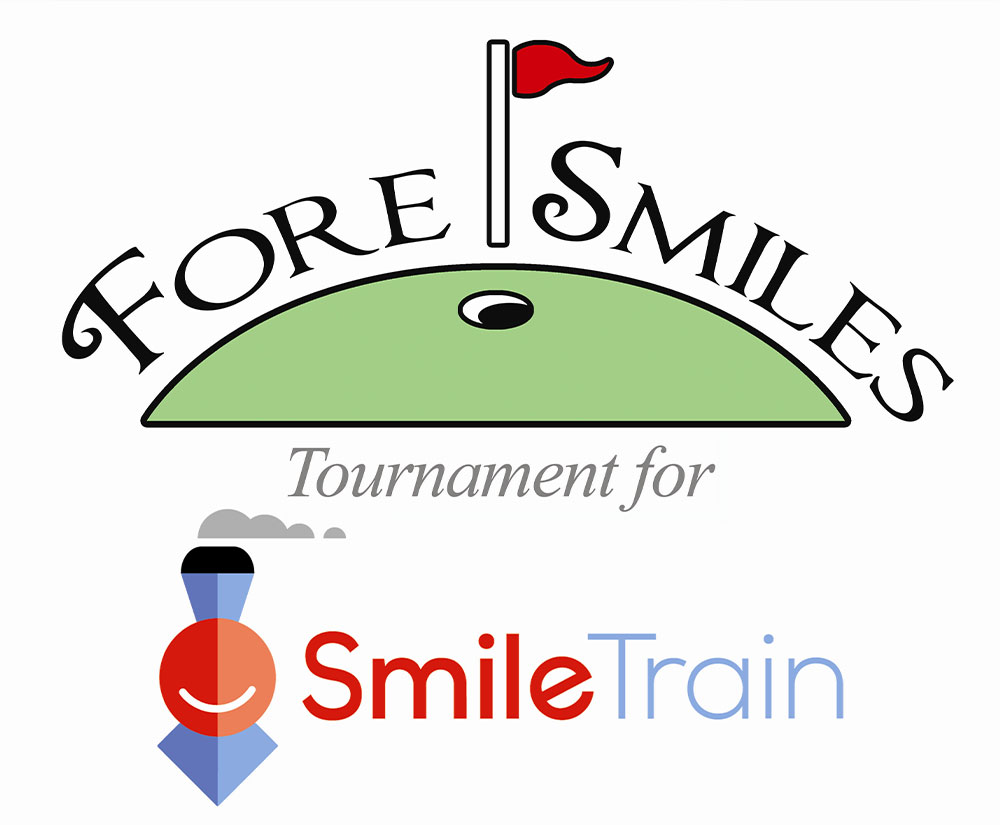 I knew the 5k wouldn't be enough on its own to reach my goal, so I've also hosted two golf tournaments and spirit nights at local restaurants. Our community has really gotten involved, too: lots of kids have done lemonade stands for Sadie, one little girl made earrings for us (which quickly sold out), and local businesses have been so generous. Sustaining momentum isn't always easy, and my family and community have always been the wind in my sails, the ones who have kept me hopeful and motivated through this whole process.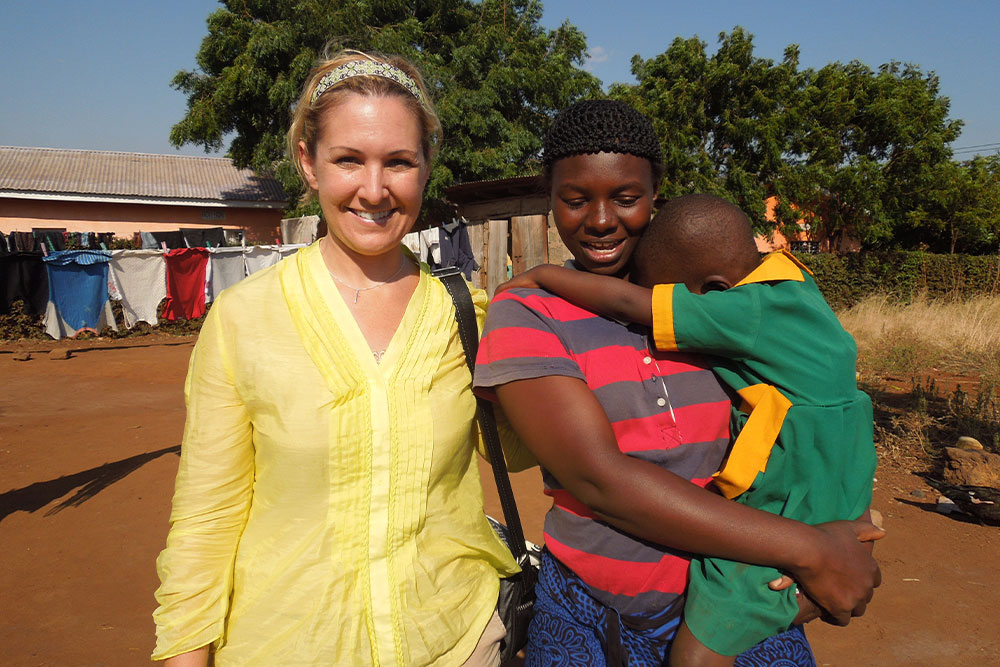 Of course, being involved with Smile Train, having so many opportunities to learn more about the lifesaving work that they do, has been another big motivator. When I started this project, I thought cleft care was just the surgery, so it's been really amazing to learn about the other services that Smile Train sponsors, like specialized orthodontia, nutritional counseling, emotional support, and even transportation to and from the hospital. When I traveled on a Journey of Smiles to Tanzania in 2013, I saw for myself just how much it all means to patients and their families. And it's all for a relatively small amount of money for the average American. I always tell people Smile Train is so much bang for the buck — you can completely transform a child's life and their chances at having a good future for less than I spend in a Costco trip.
Nearing the Finish Line
A few years ago, I had an idea to put on a fundraising gala, something I'd never done before, as our final event. I thought raising nearly a half-million dollars in Sadie's memory would be the work of a lifetime, but 10 years after Sadie passed away, it looked like we were only about two years away. That was truly something to celebrate.
So we booked a banquet hall for October 2022, hired a band, put sparkly things everywhere, and, of course, invited our amazing family, friends, and sponsors to celebrate Sadie's life and the generations of smiles that will be her eternal legacy.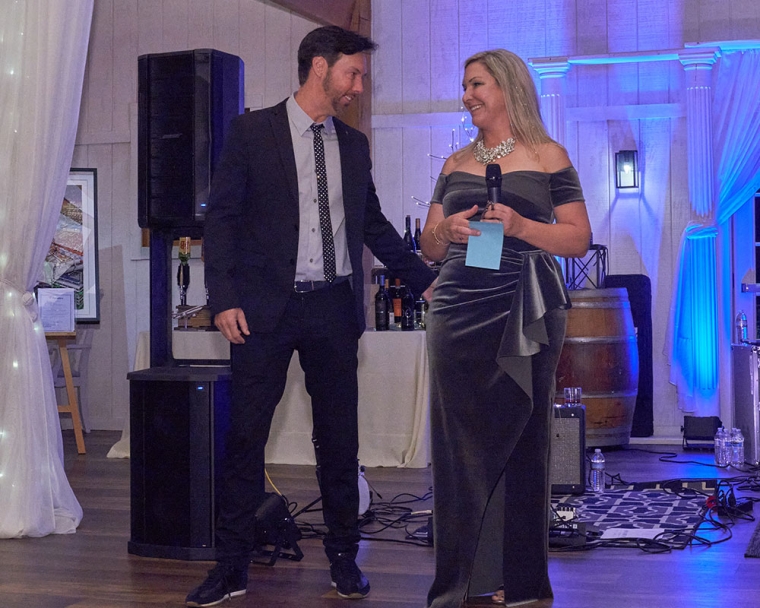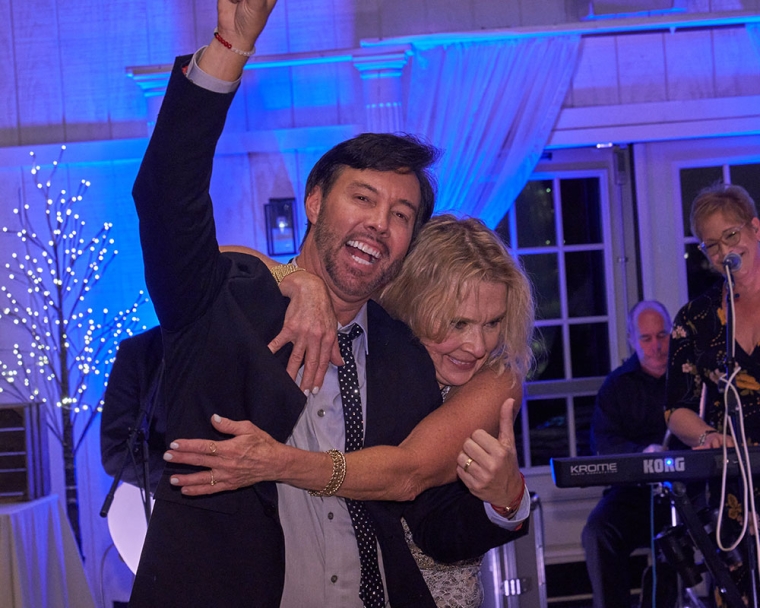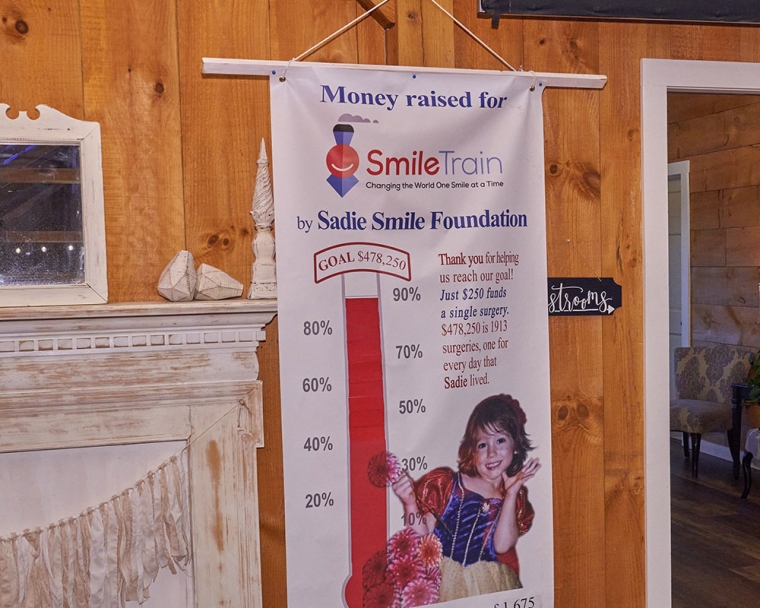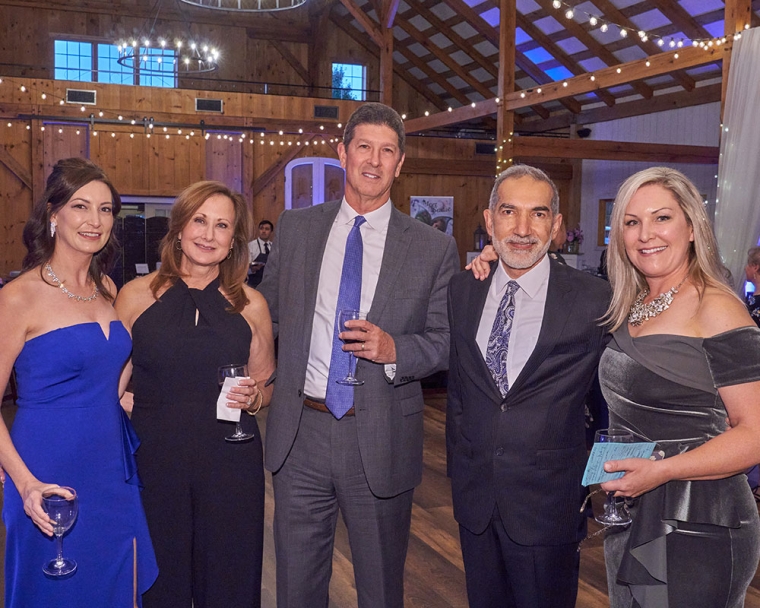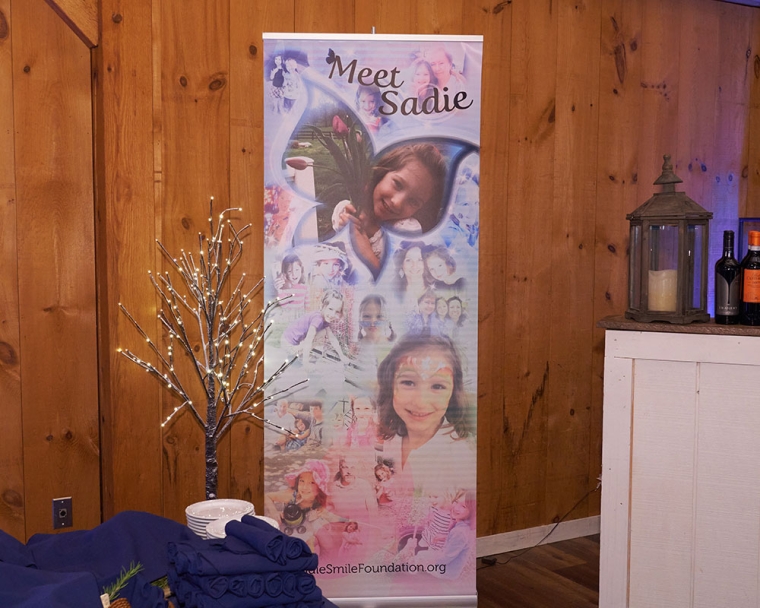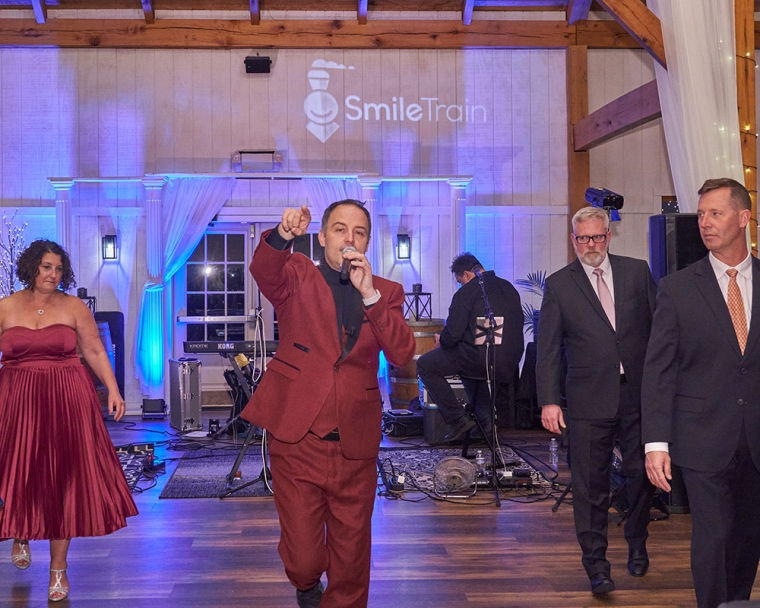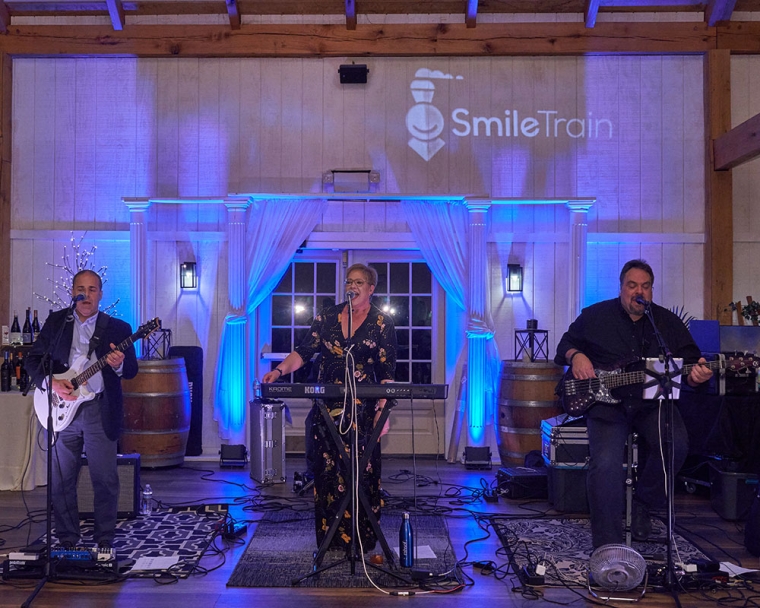 The gala was wonderful; we had people attend from all over the country and the venue was beautiful. It went off without a hitch. There was only one problem: We are still a few thousand dollars short of meeting our goal.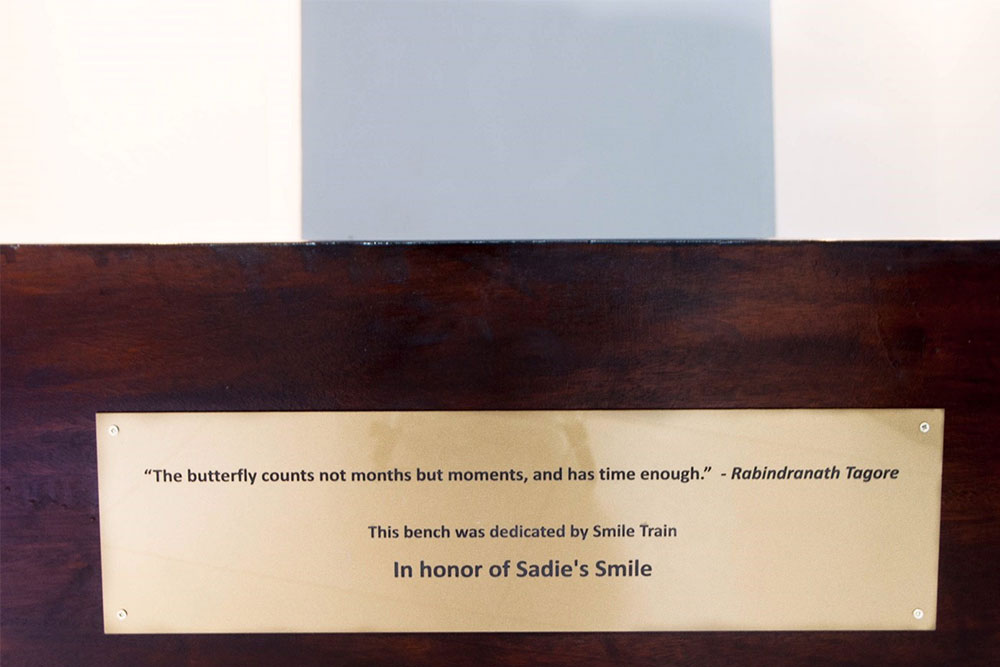 We will get there. And when we do, I will take some time to experience relief and gratitude. This project has made me a Smile Train supporter for life, and I'm not about to stop now.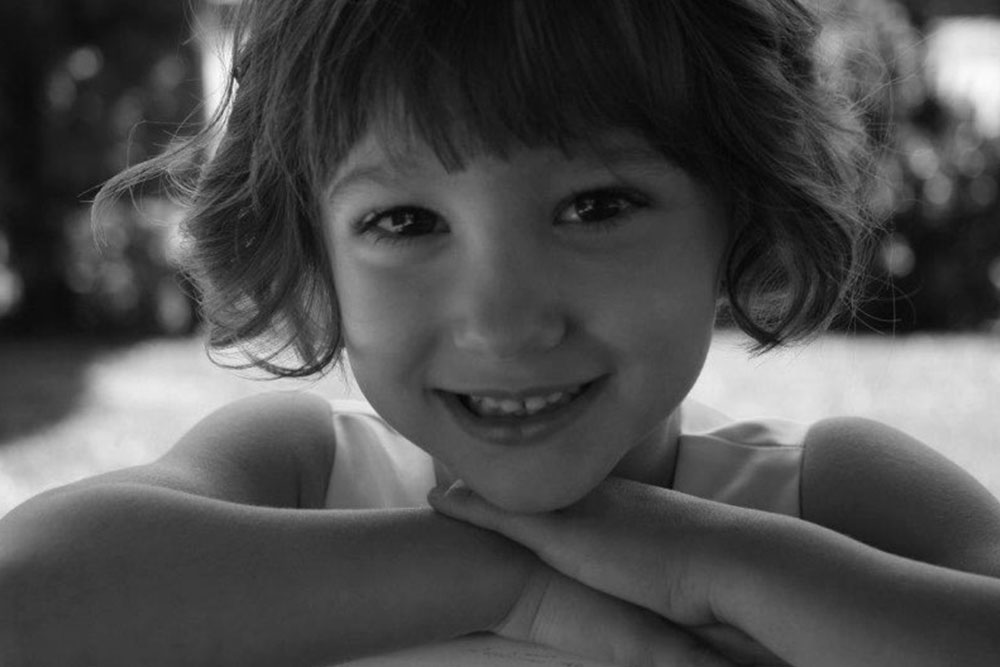 It's humbling to think how many smiles have been funded to improve — even save — children's lives in memory of my joyful Sadie, who blessed us with her beaming, contagious smile each day. She would have been delighted to contribute to sharing more smiles with others, and I am amazed at the goodness and generosity she continues to inspire among our friends and community.
 
Help Sara meet and surpass her goal in honor of Sadie.