Stanley Means Love
A new dog comes to a small town and changes everything
Here at Smile Train, if there's anything we love almost as much as seeing people with clefts live their best lives, it's dogs. That's why Stanley the bulldog has always been one of our heroes.
As a puppy, Stanley nearly pulled himself up out of his playpen when Debbie Pack first walked into his shelter.
It was love at first sight for both.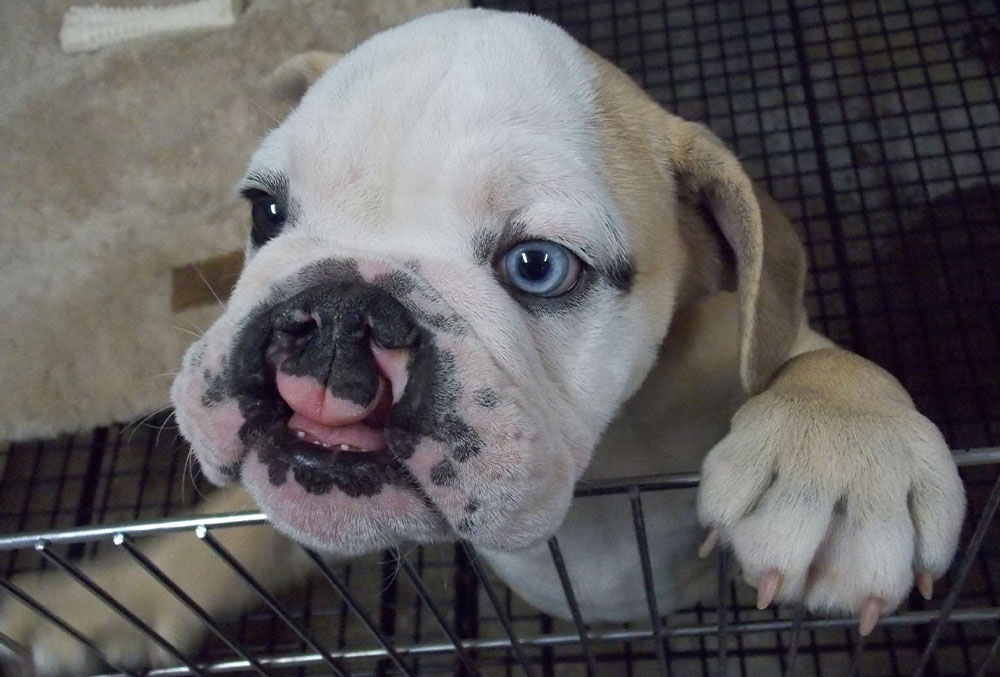 "He had the most unique smile I had ever seen in my life," Debbie remembers.
Only love could have given Debbie the strength to handle the days and weeks that followed, even as it was love that made them almost unbearable. Her puppy struggled to breathe, eat, and even drink because of his cleft, yet the local vets had no idea how to help. But Stanley fought hard to stay alive each day, and Debbie would not let him down. Finally, she found a veterinary practice in Kansas City that could give him the surgeries he needed. They saved his life.
This was 2014. Debbie was an elementary school teacher then, famous around Smithville, Missouri for her menagerie of misfits — introducing her students to a collection of animals only she could love, she taught a generation of local children to love and respect everyone.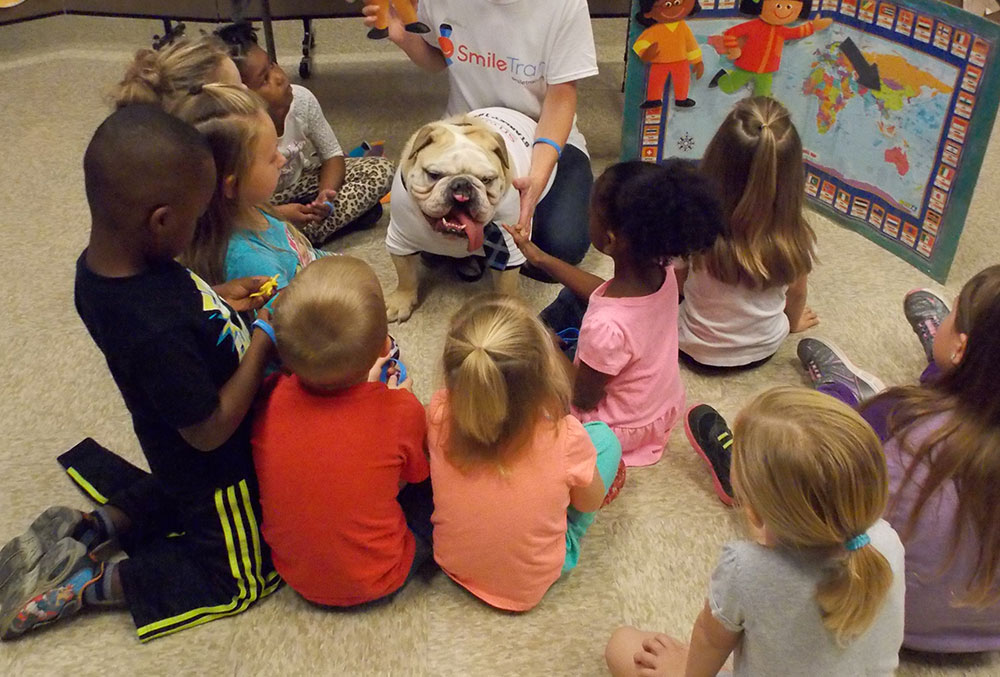 Yet, even among this special pack, Stanley stood out. His journey to treatment made Debbie want to use his story as a way to educate about clefts and help cleft-affected children in need. She did some research and immediately knew Smile Train was the cause for them. She reached out asking if Stanley could help us spread the message that it's ok to be different.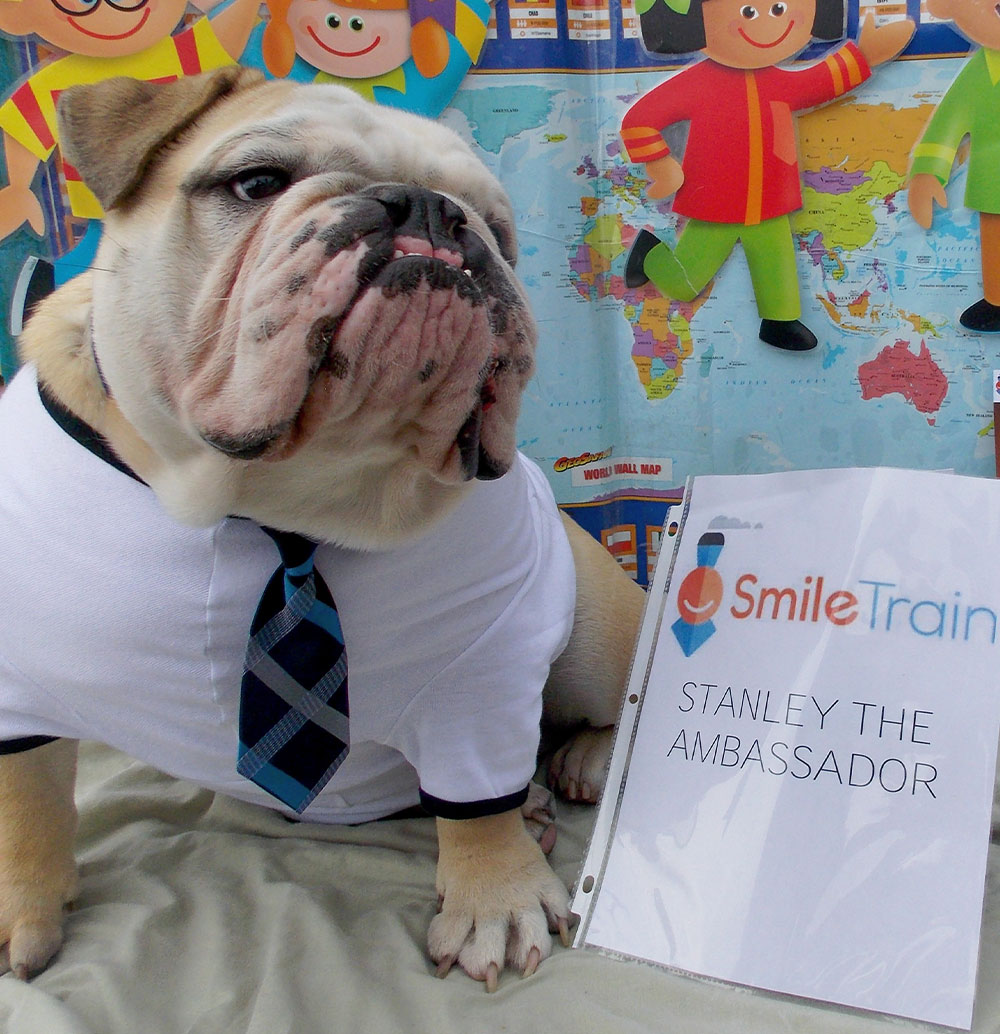 One look, and he became our first animal ambassador.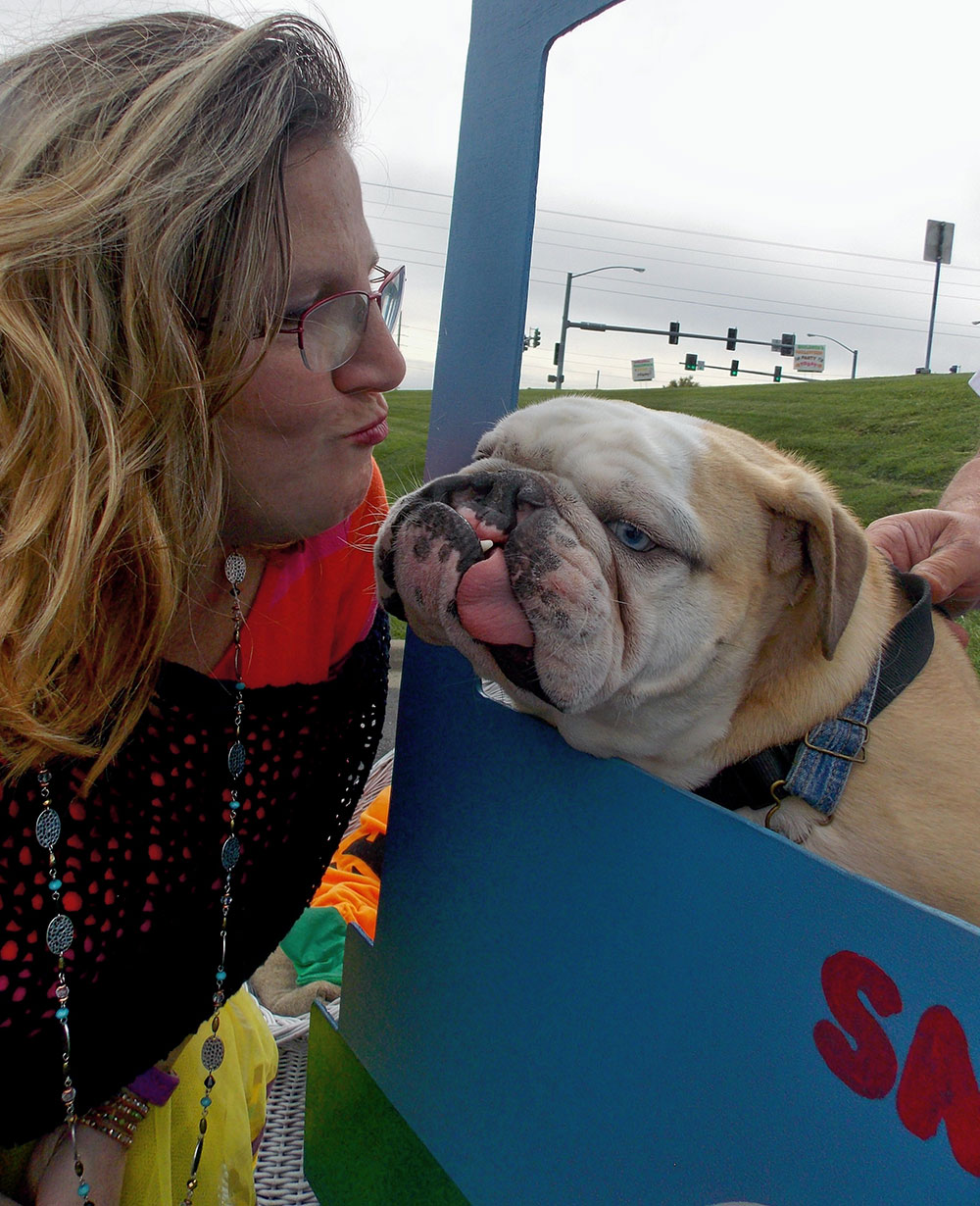 His first official duty was to sit for a kissing booth in Smithville. Kisses were a dollar each, but the people lined up to empty their wallets for the chance to smooch this pooch. By the end of the day, Debbie had raised enough to sponsor a cleft surgery for a Smile Train patient in need.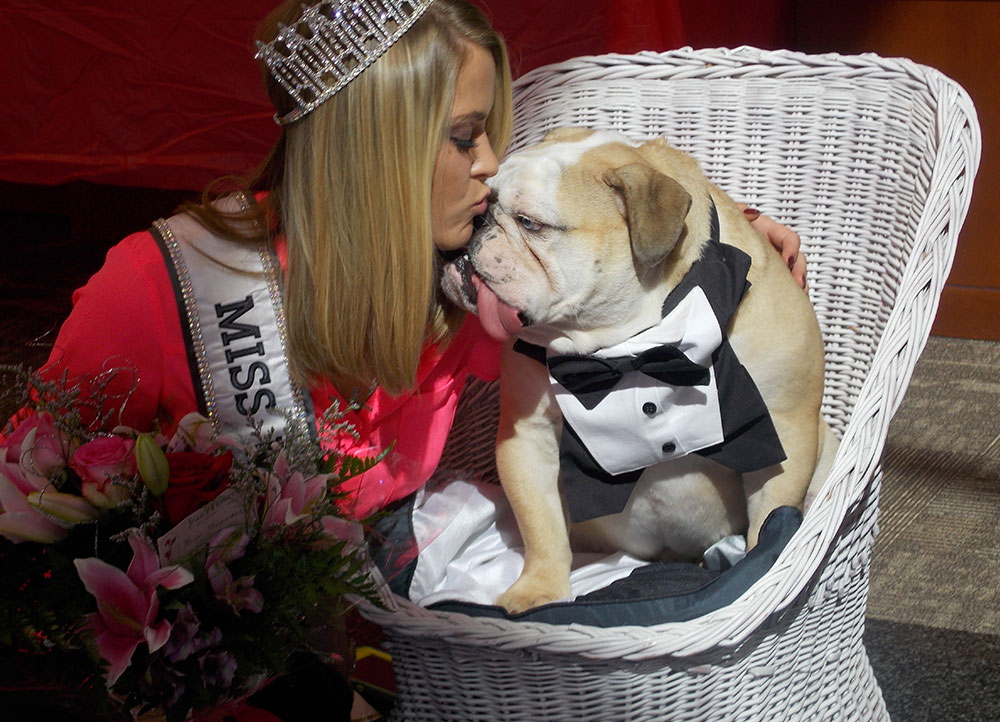 That was the beginning of Stanleymania in Smithville. Stanley t-shirts became the hottest item in town; little girls and grandmas fought to call themselves his girlfriend (in truth, Stanley had plenty of slurpy kisses for all of them); people got Stanley tattoos; pictures of him popped up in businesses up and down town. Because of Stanley, the whole city began acting with more kindness, living with more joy.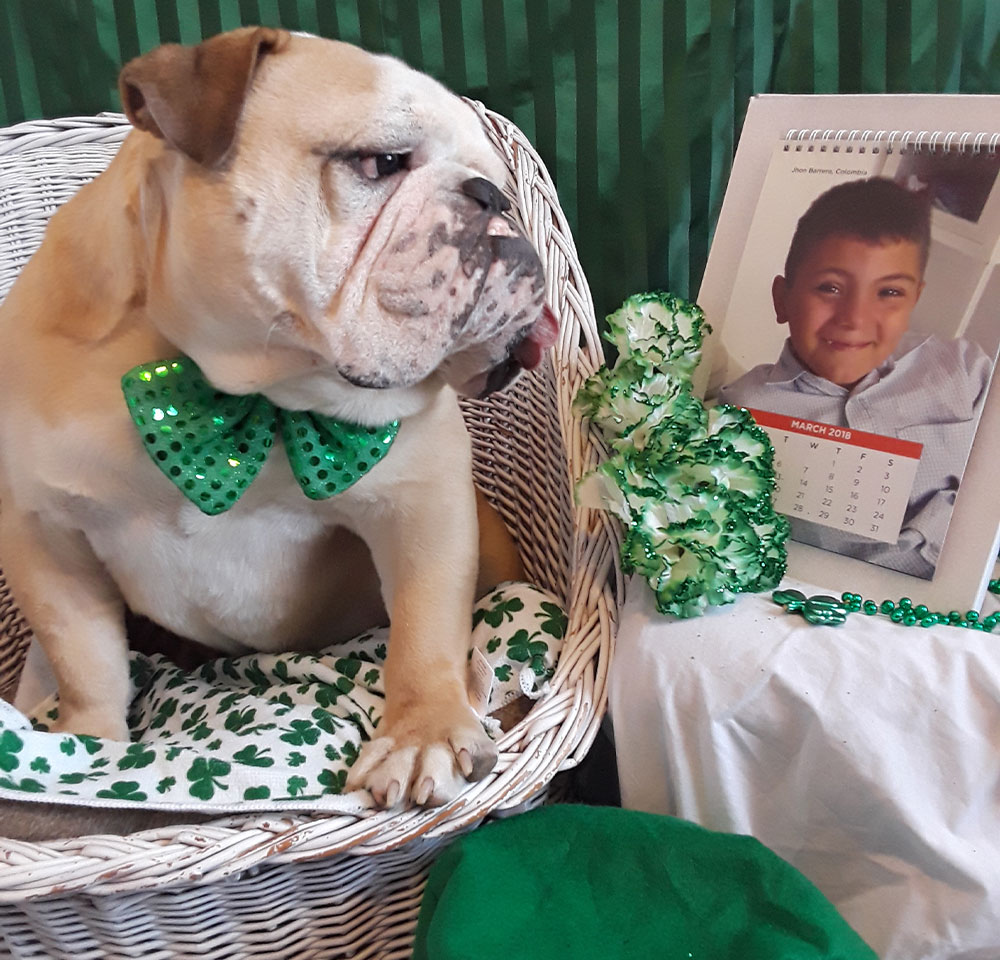 Debbie took him on tour to other schools across the region. Her bulldog became a bullhorn, spreading his message of acceptance, kindness, and the beauty of every face to children and adults alike.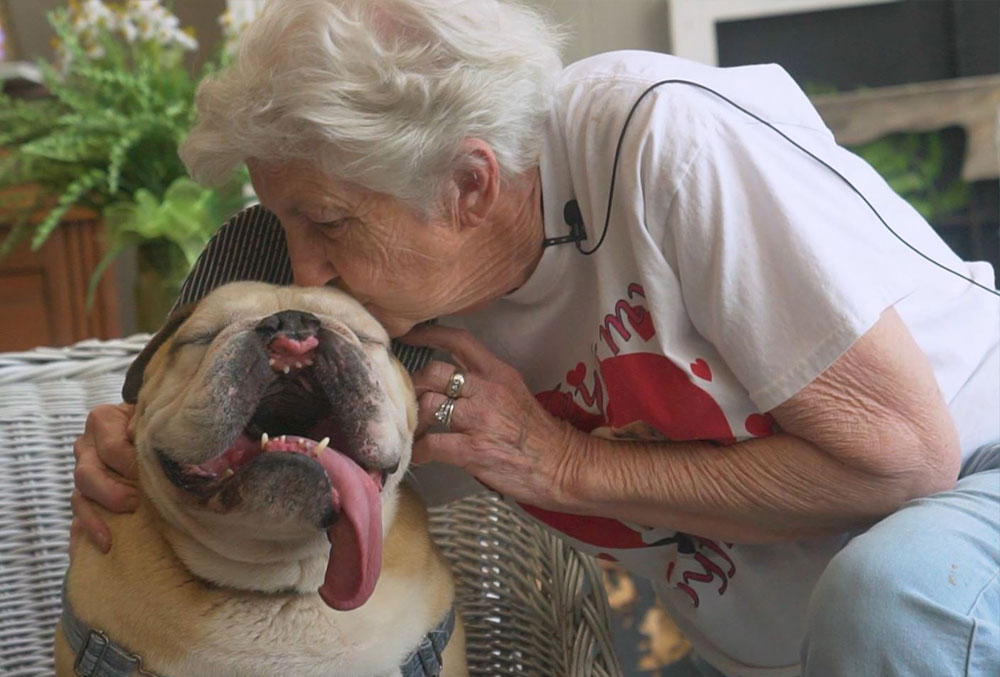 He was a phenomenon, and less than a year after he first reached for Debbie out of his pen, then-Governor of Missouri Jay Nixon declared March 24, 2015 Stand Up for Stanley Day across the Show Me State.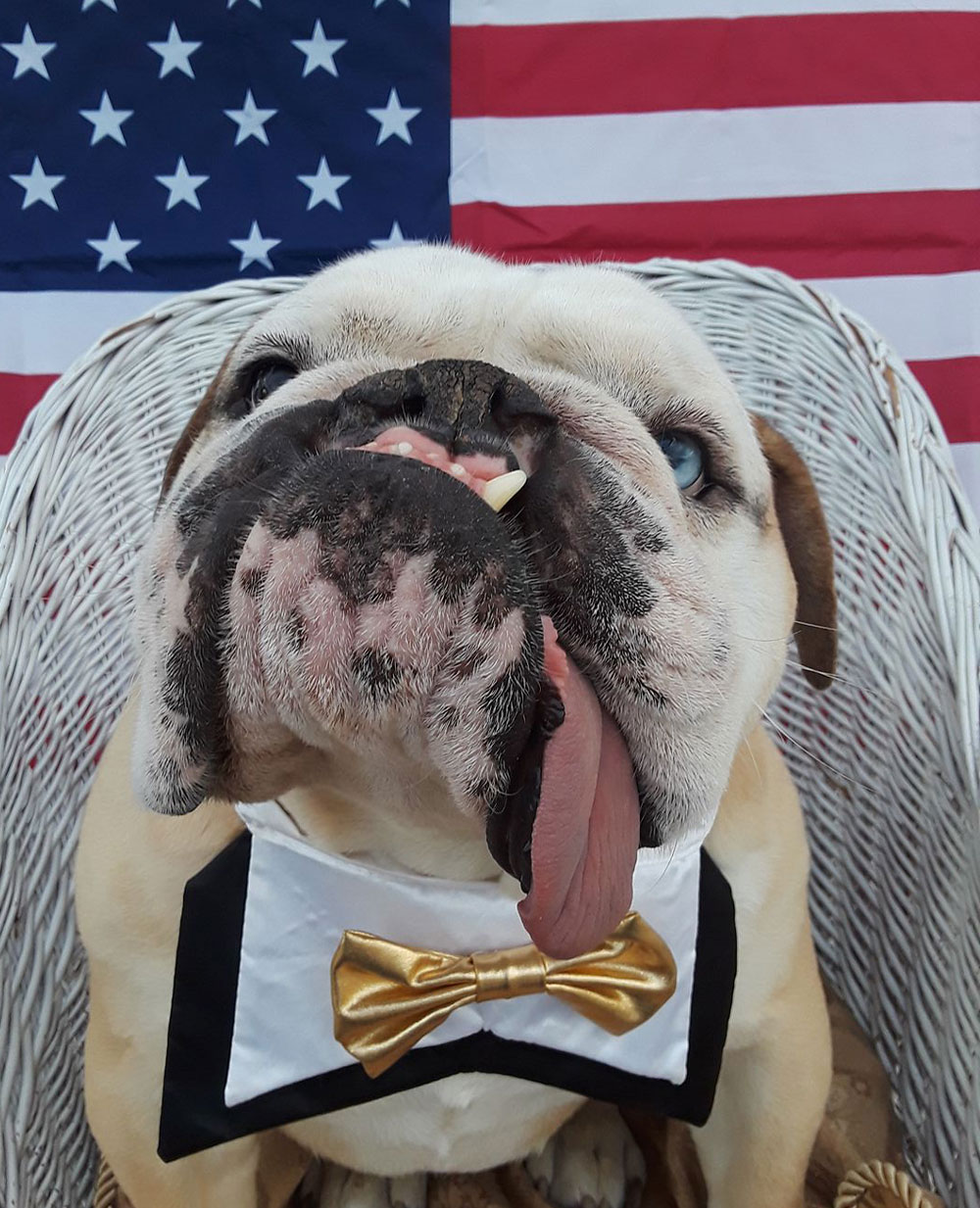 "Stanley is an incredible dog," said Christina O'Brian, a local resident who Stanley inspired to raise money for Smile Train. "He encourages kindness and empathy and body positivity."
Damian Boley, the mayor of Smithville, agrees. "The acceptance of Stanley in this community reflects a lot of Midwestern towns. We look out for our neighbors; we help when there's someone in need."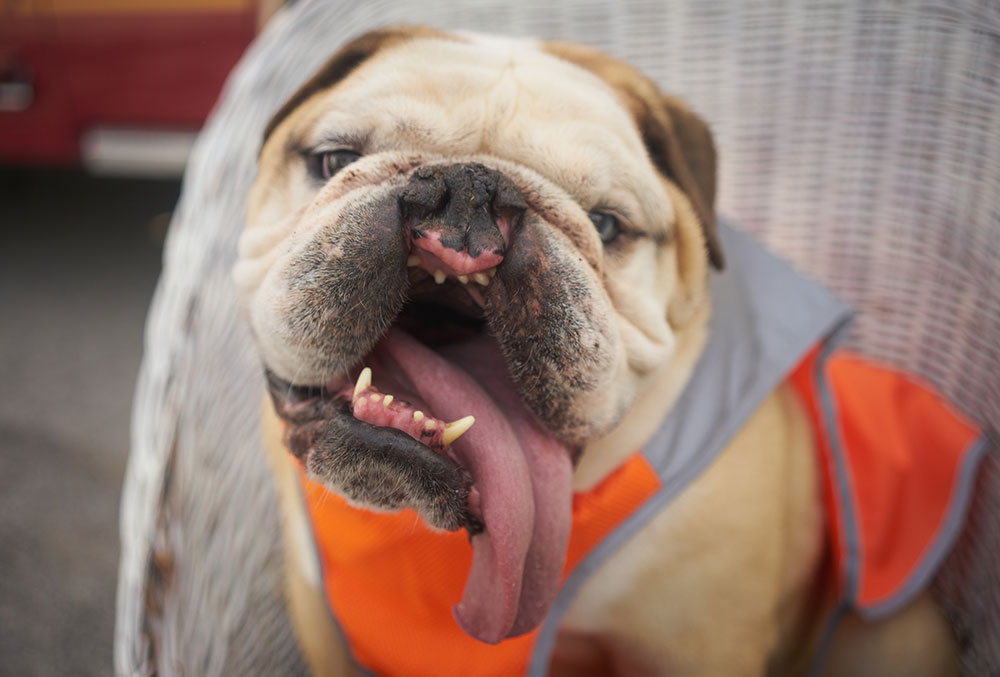 "Stanley means to me hope for tomorrow. Stanley means love and compassion and kindness," Debbie said. "My future hope for Stanley is that he will inspire communities to go out and be a part of a worthy cause like Smile Train."