Cleft Nutrition Care Is Saving Lives in Tanzania
When a cleft makes feeding impossible, so is cleft surgery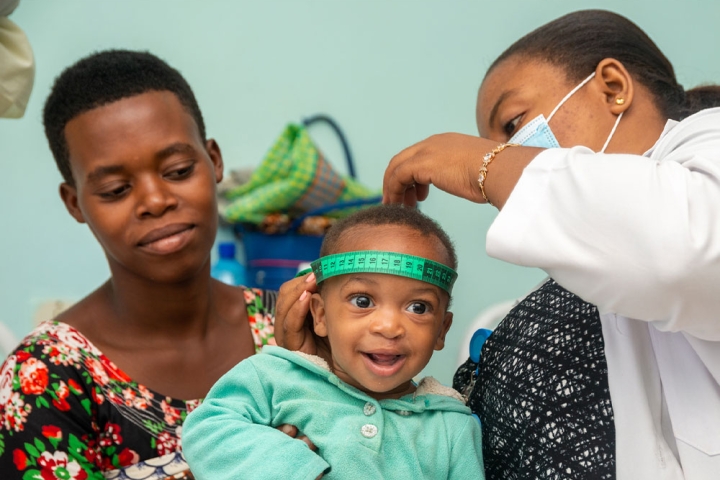 Clefts are far more than a cosmetic issue. Babies with clefts often struggle to breathe, hear, and speak, but their deadliest struggle by far is eating. Clefts can make nursing and standard bottle feeding impossible. In fact, between 2000 and 2020, more than 46,000 children with clefts died of malnutrition.
Each one of these deaths was preventable. With our model of empowering local medical professionals around the world to provide the full spectrum of cleft treatment in their own communities, Smile Train is uniquely positioned to make free, lifesaving cleft nutritional care available 24/7 to all in need. We have set an ambitious goal of reaching more than one million babies with clefts at risk of malnutrition by 2026 and are already well on our way to meeting it.
Below are stories of just five recent nutrition patients from just one of our 1,200+ medical partners, Bugando Medical Centre in Mwanza, Tanzania. These stories could have happened anywhere, and more like them are being written each day. Yet each one is exceptional. Twenty years ago, it is likely that some of these children would not have made it. But today, they are all thriving and smiling.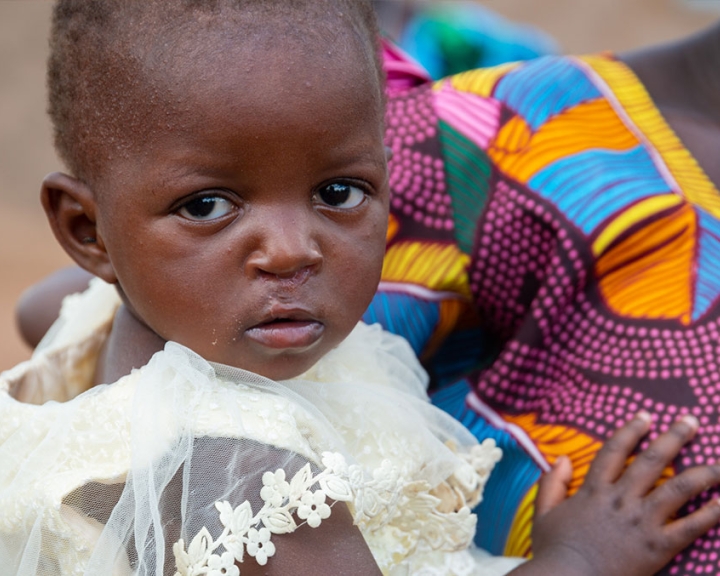 Prisca
When Prisca was born, her family was shocked; they had never seen anyone with a cleft before. The hole in her mouth made it impossible for her mother, Regina, to breastfeed her.
Though the family lives in a region so remote that the nearest school is a two-hour walk away, Regina walked for hours with her newborn one day after giving birth to her to reach the nearest hospital. There, the doctor taught her how to express milk and feed Prisca by cup. He recommended surgery, but the cost put it far, far out of reach.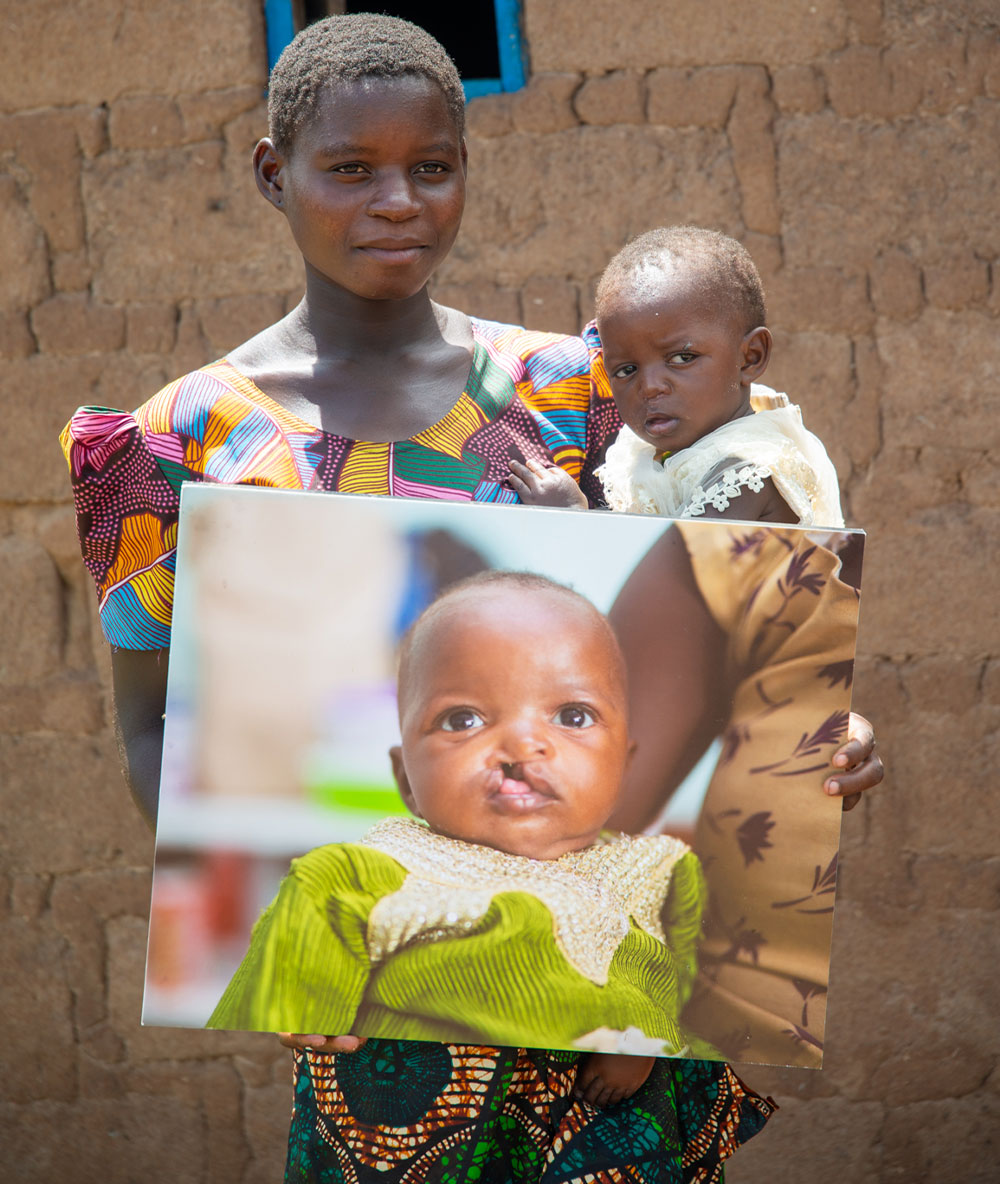 Even with the doctor's help, Prisca struggled to eat. At four months old, she weighed just nine pounds. Almost as bad, Regina couldn't take her baby outside without neighbors laughing at her face. But just when things seemed bleakest, it was a rare trip outside that saved Prisca's life.
A local government official took notice and informed the family Prisca could receive all the care she needed for free at Bugando Medical Centre, a Smile Train partner in the city of Mwanza. That very moment, her parents put her on a bike and pedaled for more than an hour to reach the nearest town center. There, they took a four-hour bus ride to a ferry before finally arriving at Bugando.
You cannot safely perform an operation on an underweight baby, so the hospital staff enrolled Prisca in Bugando's Smile Train-supported nutrition program and kept her there for monitoring. Regina, of course, stayed with her the entire time. After three weeks of constant attention and care, Prisca gained four pounds! At last, she was ready for the cleft surgery that would save her life.
Regina couldn't sit still for one minute while Prisca was in surgery. She had to be reminded even to breathe. But once she saw her child smiling for the first time, all the anxiety of the last four months washed out of her in tears of pure joy.
Prisca can now eat, smile, and grow just like every other child in her village. And when the neighbors look at her these days, they see only a miracle.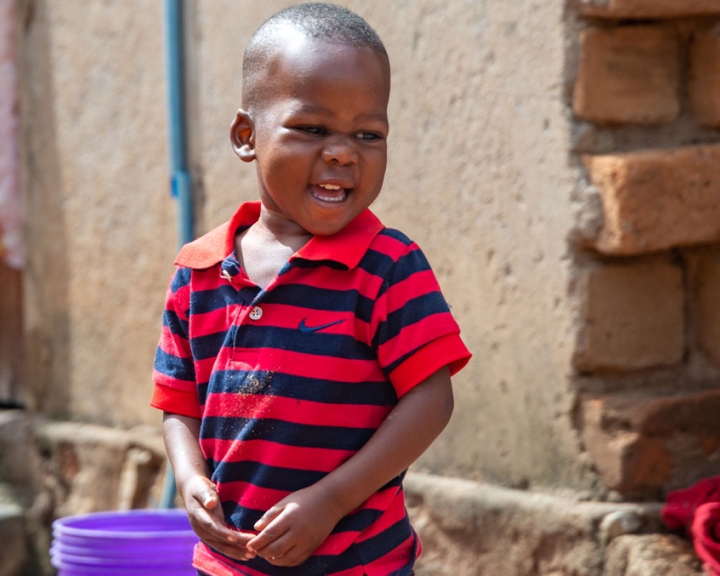 Vedastus
When Vedastus was born with a cleft, his mother, Annette, went into shock and his father checked out. Annette heard that mission groups flew into Tanzania twice a year to perform cleft surgeries, but just as soon learned that was before COVID. Help would not drop in from the sky now. Vedastus could not eat. He appeared to be wasting away.
When Annette heard Bugando Medical Centre would treat her son for free, she wasted no time. He was so weak that the hospital decided to keep them until he reached a healthy enough weight for surgery. After two weeks of intensive care, Vedastus was ready.
A few hours later, Annette could not believe that the boy smiling back at her was her son.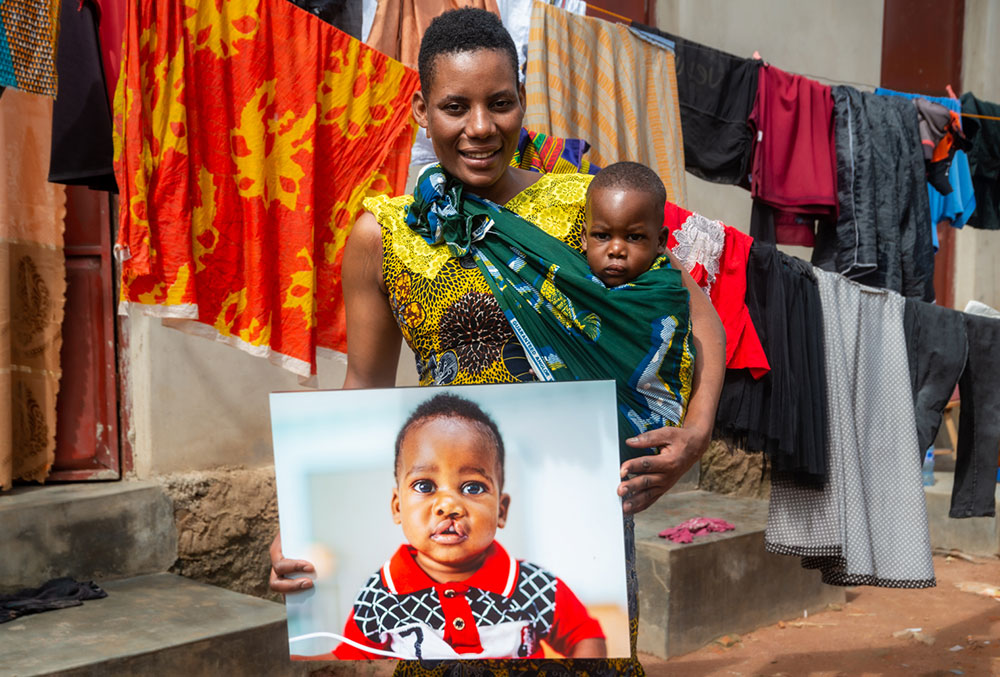 Vedastus now eats and learns and speaks just like every other child. He may still be a baby, but Annette is already dreaming that he will grow up to be a doctor so he can pass the second chance Smile Train gave to him onto more children with clefts.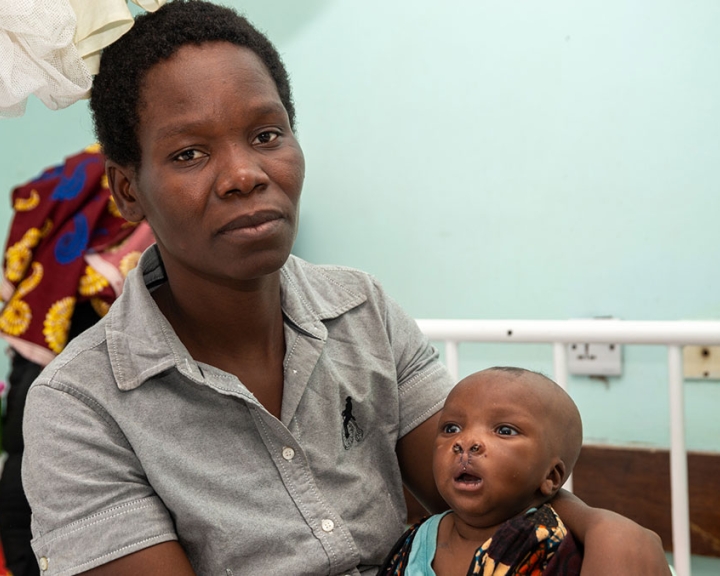 Shadrack
Mariam was so shocked when she first saw Shadrack that she never produced breastmilk. Desperate, she fed her new son nothing but black tea for the first three weeks of his life. His weight plummeted; he shriveled to skin and bones. Thankfully, Mariam found a local hospital just in time. After two months of drinking milk under intense monitoring, Shadrack gained enough weight to be transported to Bugando Medical Centre for further treatment.
After two more months of diligent nutrition care from Smile Train's team, Mariam at last got the news she so longed to hear: Shadrack had reached a healthy enough weight for cleft surgery!
No longer a distant hope, the reality of what surgery meant sunk in: Her baby would be unconscious as someone cut into him. Worry bit at her day and night leading up to Shadrack's appointment, and, when it came, she sat and prayed from the moment they wheeled him away until the moment they called her to the recovery room.
At the sight of her baby's new smile, four months of fear dissolved into wild joy. Mariam called her husband to tell him he would not recognize Shadrack now!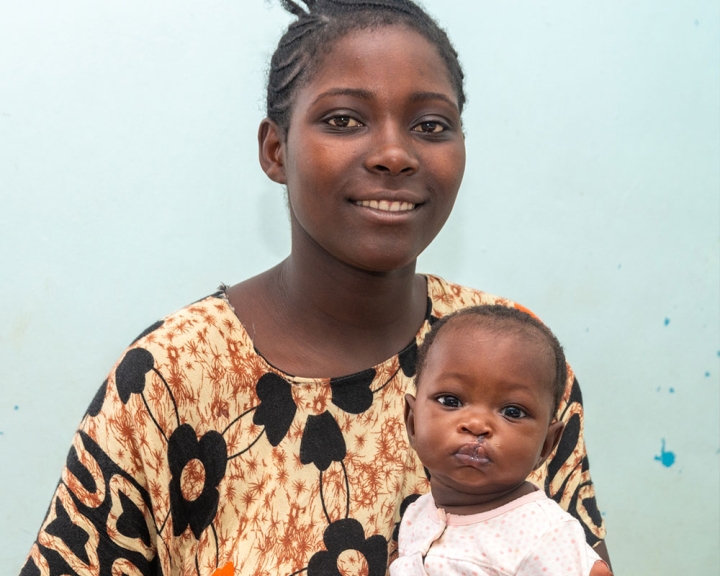 Maleciana
Devota gave birth to Maleciana at her local community hospital. Still in a state of shock from having a baby with a cleft, she was rushed to another hospital, where she was told that the surgery her baby needed would cost 400,000 TZS ($171) — far more than the family could afford. Distraught and feeling helpless, they went home, where nothing but further trouble awaited.
Maleciana couldn't nurse because of her cleft, so Devota fed her water. She had nothing else. Devota's aunt told her Malecinana couldn't be hers because no one in the family had a cleft, then spread rumors encouraging people to laugh at her niece and her starving baby. Ashamed, Devota went into hiding.
Thankfully, after two weeks of terror, Devota learned about Smile Train's free cleft treatment program at Bugando Medical Centre and called to learn more. The team immediately dispatched a car to Devota's village to bring them to the center, for free. The neighbors stopped and whispered when a strange car stopped in front of Devota's house, but the family ignored them. Stares and heckles followed them down the road, but Devota and her husband just kept their eyes squarely focused on the fading light in their newborn's eyes.
The nutrition team at Bugando trained Devota and her husband on how to feed Maleciana and educated them on clefts. They left optimistic that Maleciana would soon grow strong enough for surgery.
After three months of diligently following the experts' advice and carefully using the free equipment they gave them, Devota thought Maleciana was ready; unfortunately, the team at Bugando did not. She was still too underweight for surgery.
So they enrolled her in their full-time nutrition program. Six weeks of intensive care later, Maleciana was strong enough to receive her cleft surgery!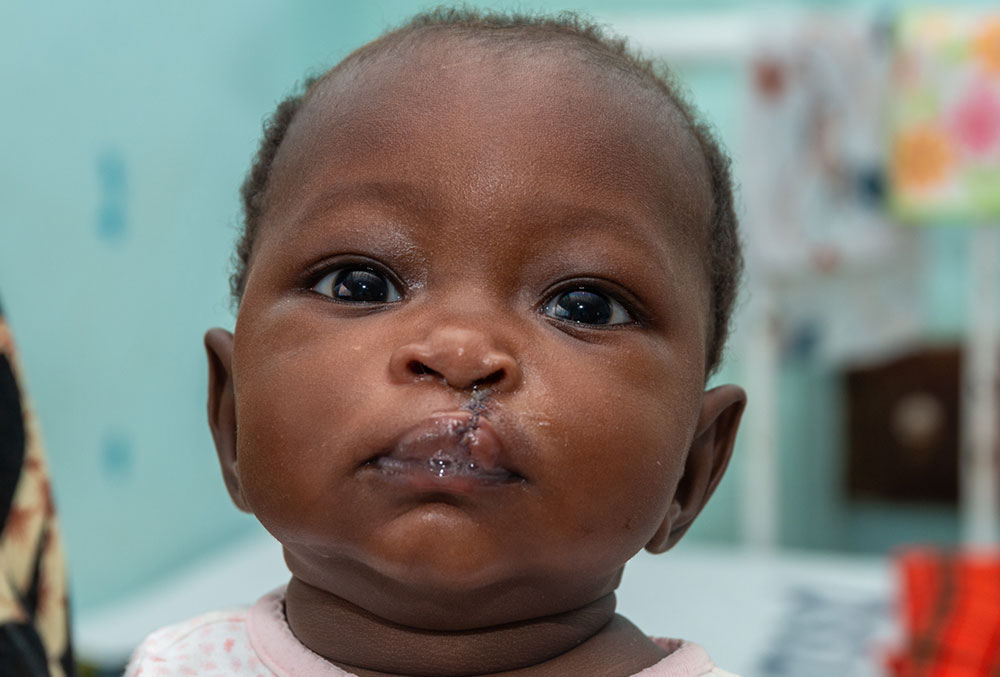 Thanks to Smile Train's support, Devota was able to stay by her daughter's side the whole time.
Now, Maleciana can eat and smile like every other child, and Devota encourages every cleft mom she meets to stay strong, never be ashamed, and take her child to Bugando for treatment.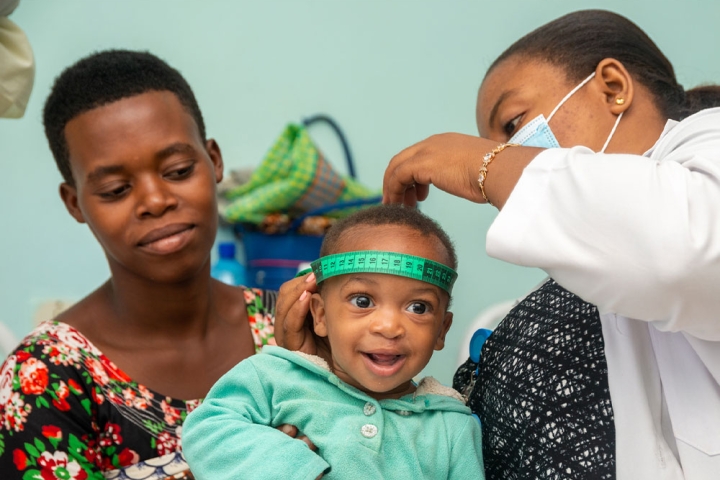 Spelanzia
Rebecca had hardly comprehended her new daughter's face before the hospital staff recommended she take Spelanzia to Bugando Medical Centre for free cleft treatment. Even with that early recommendation, Rebecca's milk dried up because Spelanzia couldn't breastfeed. She began feeding her boiled and cooled cow's milk instead, which does not provide adequate nutrition for newborns.
Spelanzia entered Bugando's nutrition program at one month old. Two months later, at the earliest possible age, she was deemed fit for cleft lip surgery. Rebecca could not believe the result — when the scars healed, she looked like she had never had a cleft at all!
But while cleft lip surgery removes the visible part of the cleft, Spelanzia still won't be able to eat properly until after her cleft palate surgery, which can't safely happen before a child turns nine months old. With the team at Bugando by her family's side, Rebecca has no doubt Spelanzia will keep her weight up and receive that surgery at the soonest possible time, too.
These five children survived malnutrition because Smile Train donors stepped up to ensure they had the specialized care they needed when they needed it. But there are still thousands of children in need of urgent help and 700 more babies are born with a cleft each day. Please, help us save their lives.
10,500+
cleft surgeries sponsored since 2006
20+
active partner surgeons
18
active partner hospitals