Reflections from Lisa Boucher, RN and Cleft Mom
"It was unnerving at first to sit holding my infant in a small room surrounded by physicians. The only thing missing was a spotlight."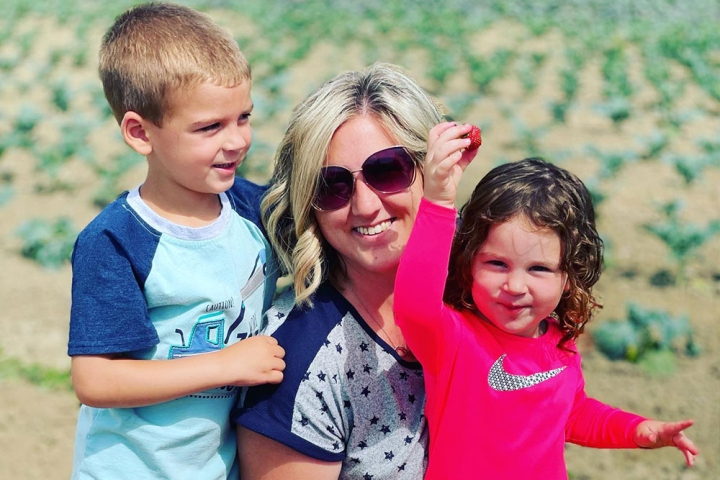 Miranda was born on April 28, 1996, a slow Sunday in Vermont that was weirdly festive in my birthing room. It seemed the staff was bored that evening and all had gathered there to assist. The mood was jovial, until everything suddenly became very serious. All eight pounds, 10 ounces of my baby became "stuck" behind my pelvic bone, requiring some adept maneuvering by a labor and delivery nurse. I was happy I'd opted for a spinal block.
We were all relieved when she was delivered safely, I think especially John, the medical student who had probably NOT wanted to spend Sunday working, but ended up getting experience he didn't anticipate. I've often wondered if he remembers that night and if he has ever told the tale of the time he assisted in the delivery of a baby with a cleft.
The next 48 hours in the hospital were a whirlwind. I wasn't able to get Miranda to successfully latch on and I struggled to pump for weeks. I just didn't produce enough milk.
I was given a special device called a Haberman Feeder to help her. When she outgrew the two-ounce size, I bought soft silicone nipples and widened the opening. I fed her breast milk for as long as I could, but soon had to give her formula. Though disappointed, I was also relieved to give up pumping.
We made it through her cleft journey with a lot of help from the Cleft Palate Clinic at the University of Vermont Medical Center. They tracked her progress and tended to everything we needed from her infancy until she turned 18. It was unnerving at first to sit holding my infant in a small room surrounded by physicians. The only thing missing was a spotlight.
The doctors would take turns inspecting my baby and asking questions: about her cleft, her ears, her teeth, and her speech (eventually), and any other problems she may be having. These visits sometimes had the feel of "monkeys grooming," as these specialists admired the work they and their colleagues performed.
Adding to the stress, the first months that I was with my baby, I knew a clock was ticking. I had postponed my nursing program for a year when I found out I was pregnant, and as the time ticked down to my first day, I couldn't imagine anything more excruciating than leaving my special-needs child with anybody else.
But we were lucky; we found Nancy, who ran a home daycare. She instantly fell in love with my three-month-old and remained a dear friend to us until she passed away last year. I couldn't have gone to school without her.
Miranda had surgery when she was about 10 months old; I scheduled it during a school break so I wouldn't miss any classes. They assured me she wasn't feeling any pain, even as she cried. And how could she not? A belly sleeper forced to lay on her back; a finger sucker with bandaged hands…
We survived the hospital and Miranda recovered quickly. The surgeon suggested this was a good time to start her drinking from a cup, but I wasn't ready for that and determined she wasn't, either. The bottle stayed a little longer and didn't impede her success a bit.
Miranda's speech impediment was evident as soon as she started "talking" — she wasn't able to make any of the usual baby babble. But her inability to speak clearly never deterred her from trying to get her point across. Ever.
Speech therapy began at age two with a home-care speech-language pathologist (SLP). I'm not certain that was particularly effective — working with a two-year-old is like herding kittens. Thankfully, Miranda was able to work with an SLP at school from pre-k through elementary school.
During this time, we had some in-depth evaluations with Gayle Belin, a SLP from the Cleft Palate Clinic, to discuss progress and treatment options. By first grade, Miranda had progressed, but was still somewhat difficult to understand. We considered surgery and intensive speech therapy, but Gayle noted that it was best to wait because Miranda was going to change a lot physically in the next few years in ways that would also affect her speech. She recommended we wait until she was a pre-teen then reconsider.
It was the right move. Miranda persevered through a childhood spent in intensive speech therapy, home practice, and lots of dental work with the determination of the Little Engine That Could. By the time she was a teenager, she had improved her speech enough to remove her from therapy and, happily, make surgery unnecessary.
Still, I regret not learning how to make the speech practice we did more fun, like turning it into a game or working it more organically into things we were already doing. It's only in hindsight that I think of this, never as a busy parent.
Miranda went on to become a bustling high schooler — a varsity cheerleader with a part-time job who somehow also found the time to join the local rescue squad as a junior member (she went on to become a first responder and eventually an EMT). After graduation, she joined the National Guard, then went to nursing school. She graduated with honors in 2021 and is now a medical-surgical nurse at a local hospital.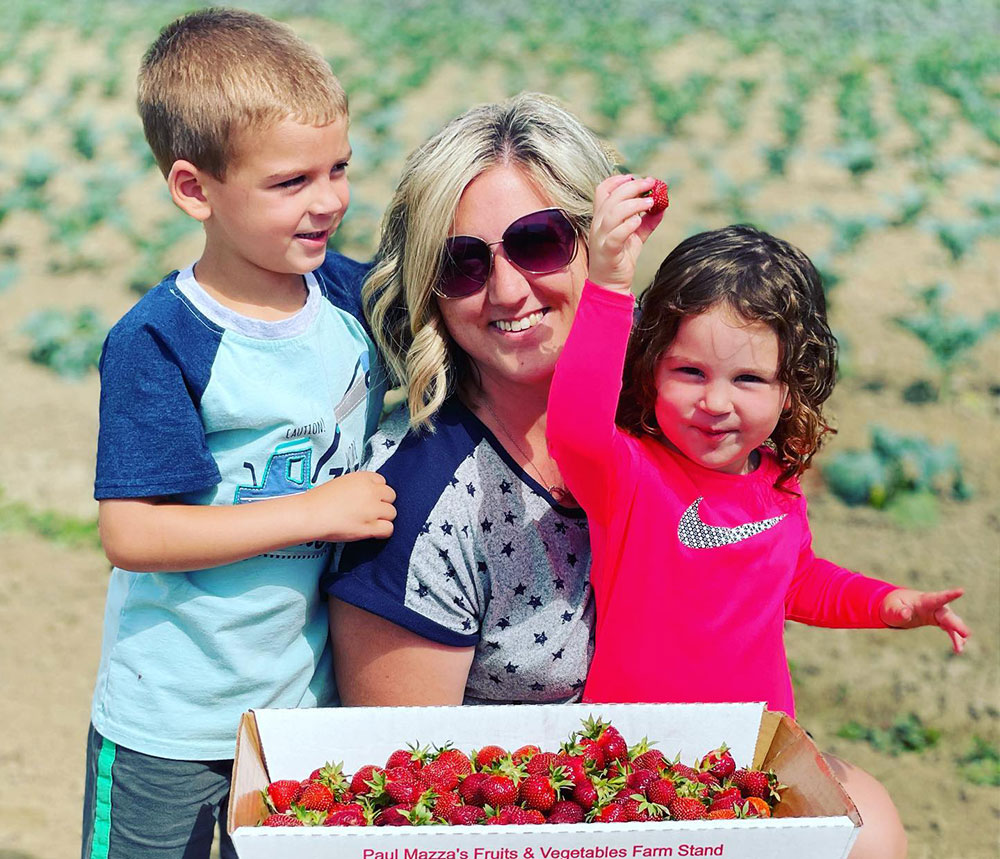 As of 2020, she is also a wife and involved stepmom to two young children. She is still very busy.
I am proud of how Miranda turned out. No one would ever know she once struggled to speak or smile.