Mariane Goes is Teaching the World to Fish
Meet our Director for Education and Training for Latin America and the Caribbean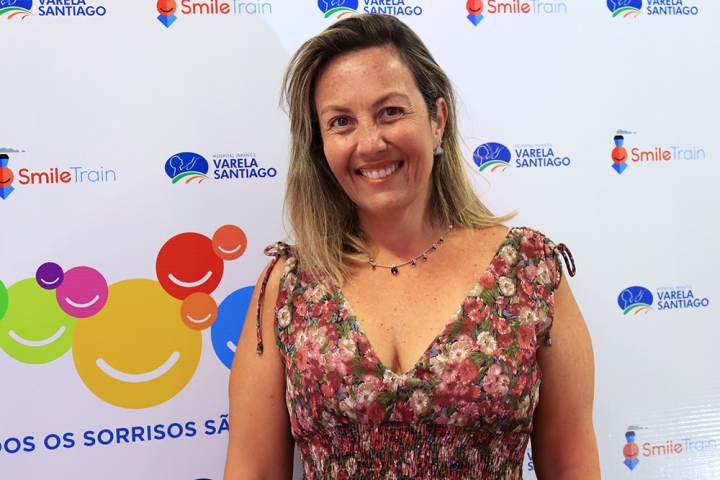 When Mariane Goes started her new role as the Director for Education and Training for Latin America & the Caribbean in January of 2022, she could not avoid the butterflies in her stomach.
There was a nagging voice inside her head that doubted her competence. It questioned her ability to fully live up to other people's expectations and made her wonder if she was fit for this position at all.
She decided to look back on her long career for guidance.
Learning the Languages of Smiles
Mariane first encountered Smile Train while working at one of our Brazilian partner hospitals after finishing college.
Before she arrived, no one on the hospital staff spoke English, which made it difficult for them to communicate with Smile Train's main office in New York. Mariane's fluency in English, combined with her passion for the work, soon made her an essential part of the team and the main point of communications between the hospital and Smile Train.
Mariane at a Hospital Campaign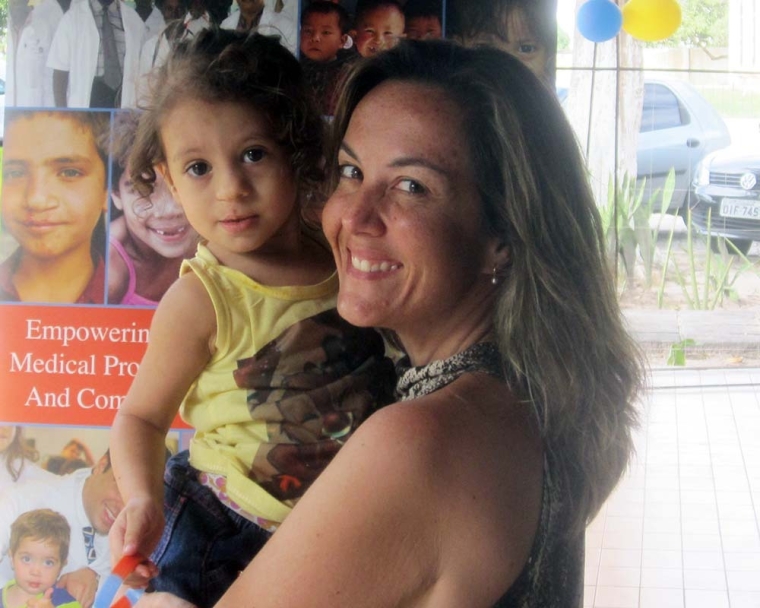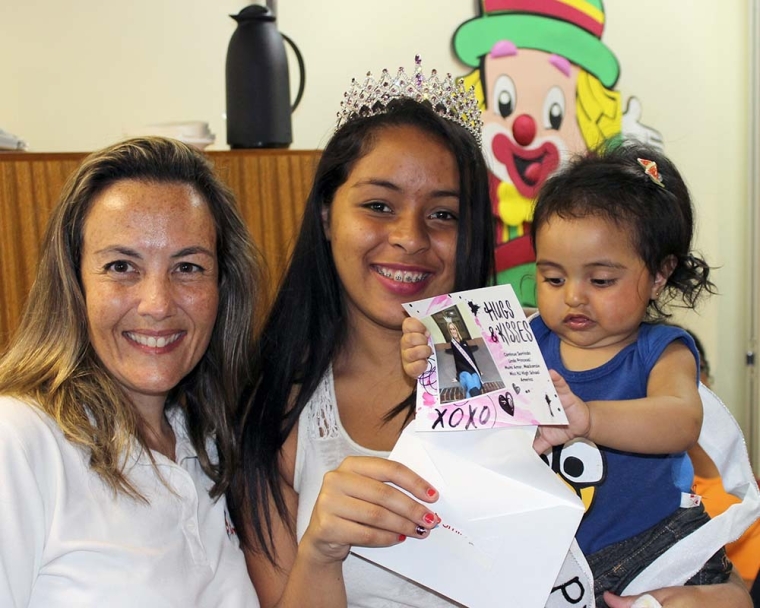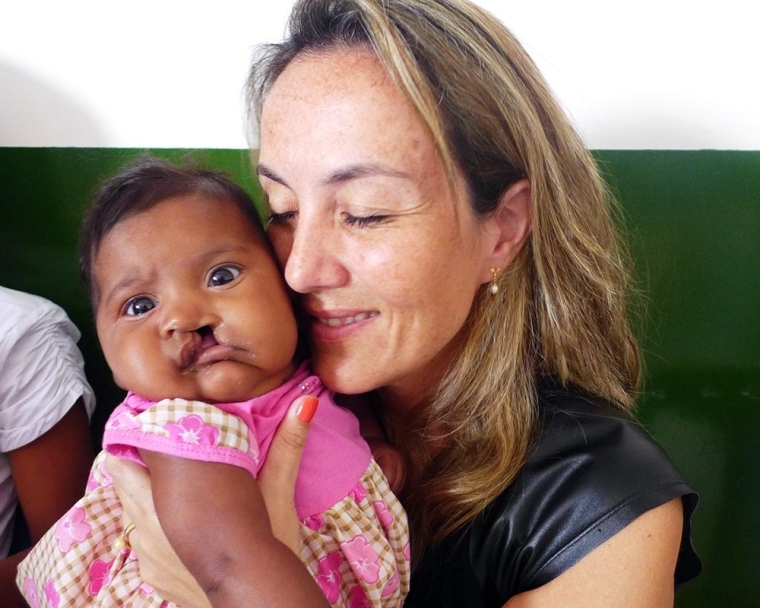 She quickly eased into the role and the partnership began to flourish, leading to more local children with clefts than ever before receiving the surgery and essential care they needed to thrive.
Smile Train soon took notice of her outstanding contributions and tapped her to become their Program Manager for Brazil.
Mariane held that position for three years, during which time she oversaw a rapid growth of Smile Train programs across the country.
That success led to her 2015 promotion to Area Director for South America. In this role, Mariane had many responsibilities to juggle. Not only was she now Smile Train's legal representative in Brazil, she was also responsible for building and managing all programs, projects, and events across the entire continent.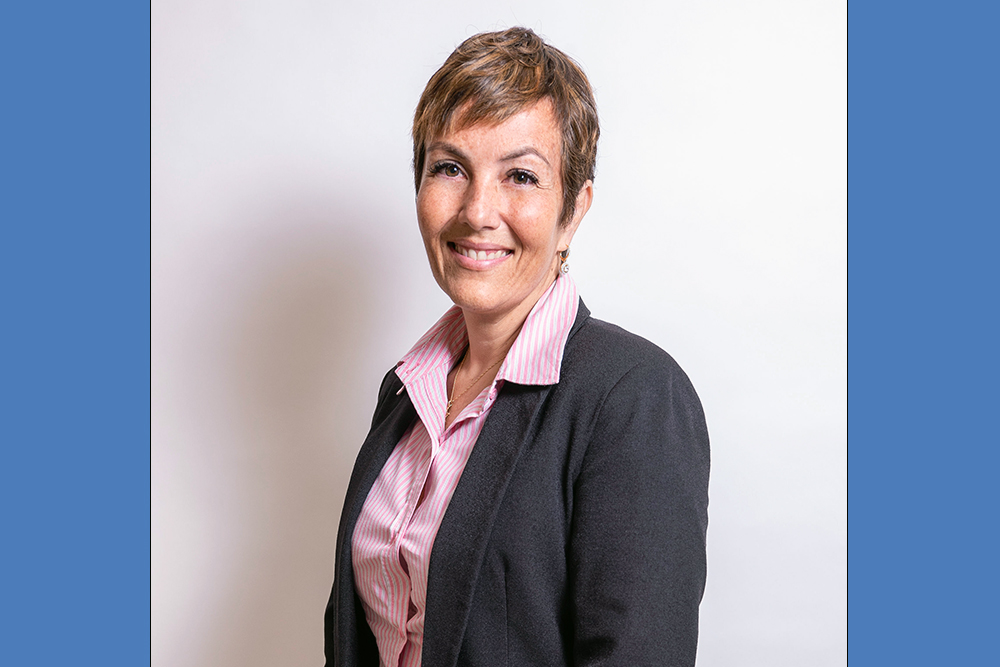 It was a huge responsibility, but Mariane always did her job with gusto, ensuring that each one of our hundreds of medical partners across the region always had the knowledge, training, and resources they needed to provide safe and sustainable cleft care to children in their own communities.
The Importance of Education
Reflecting on her journey to this latest promotion made Mariane understand that her success has been driven by her willingness to take risks and her constant emphasis on the importance of education.
That realization helped her combat her imposter syndrome and have confidence that she would succeed as Smile Train's first-ever Director of Education and Training for Latin America and the Caribbean.
In this position, Mariane is now expanding Smile Train's unique "teach a man to fish" model like never before by providing local professionals across the region with education and training opportunities.
Rather than fly in outside doctors to provide a short-term salve to a long-term, life-threatening health issue, this model equips and empowers local healthcare workers to offer high-quality — and 100 % free — cleft treatment in their communities every day of the year according to a timeline that prioritizes the health of each patient.
As Mariane stresses, "Education plays a very important role in the global society on a micro and macro level."
One of Mariane's favorite quotes is from Malcolm X: "Education is the passport to the future, for tomorrow belongs to those who prepare for it today." These words speak to her because she wholeheartedly believes that a brilliant and hopeful future can only be achieved via education.
Only half a year in, and she's already making waves. Currently, Mariane is planning the first Smile Train Congress in Chile for the upcoming summer.
In addition, she is putting together a holistic curriculum to help cleft professionals give the best treatments to patients. She is also working on a yearly calendar to provide special training for professionals and collecting results from patients and professionals alike to help her understand more holistically the impact Smile Train has in South America.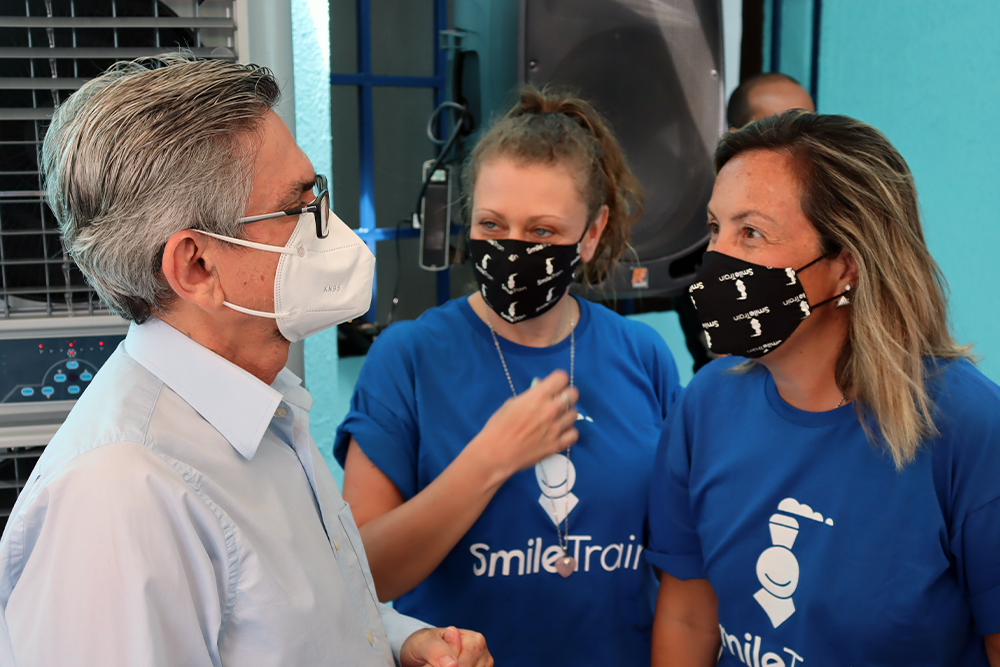 Mariane is proud to further her work with Smile Train because she knows she is making a huge and positive difference in the world, not only for medical professionals, but also for children with clefts whose lives her work is helping to transform — and even save — each day.
Help us increase the access to cleft care by providing education and training opportunities for medical professionals in Latin America and around the world.
51,000+
cleft surgeries sponsored since 2001
115+
active partner surgeons
45+
active partner hospitals