Dr. Tarek: Hearing Care is Cleft Care
Why one of the world's foremost experts on clefts and hearing is a proud Smile Train partner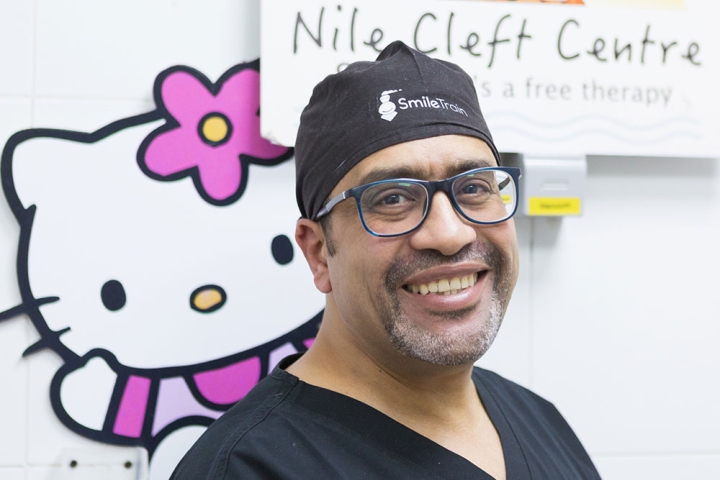 Many people don't know that clefts can cause severe, lasting hearing damage. Dr. Tarek Abdel Fattah Hassan, an ENT at Smile Train partner Kids Hospital in Giza, Egypt, has made correcting this misconception and giving the gift of hearing to children with clefts his life's work. He has graciously agreed to share his inspirational story with us below.
Since early childhood, I have always seen doctors as heroes: Saving lives, helping people in need, easing pain, bringing comfort in stressful times. Becoming a doctor was my only dream and passion. I studied really hard to get the grades that allowed me to attend the oldest and most prestigious medical school in the Middle East, Kasr Alaini School of Medicine at Cairo University.
My undergraduate years taught me that I hated internal medicine; I found it so boring and monotonous. But those years also taught me that I love surgery: the excitement of the OR, the thrill of cutting up human tissue then piecing it back together again to solve the patient's problem….
So, I knew I wanted to become a surgeon, and I quickly found otolaryngology — or ear, nose, and throat (ENT) — surgery to be the most appealing to me.
Despite its name, ENT is actually four different surgical specialties all together under one title: ear surgery, nasal surgery, laryngeal (voice) surgery, and head and neck surgery — and each is completely different from the other, requiring its own set of skills and knowledge.
As you might imagine, becoming an ENT was not an easy path.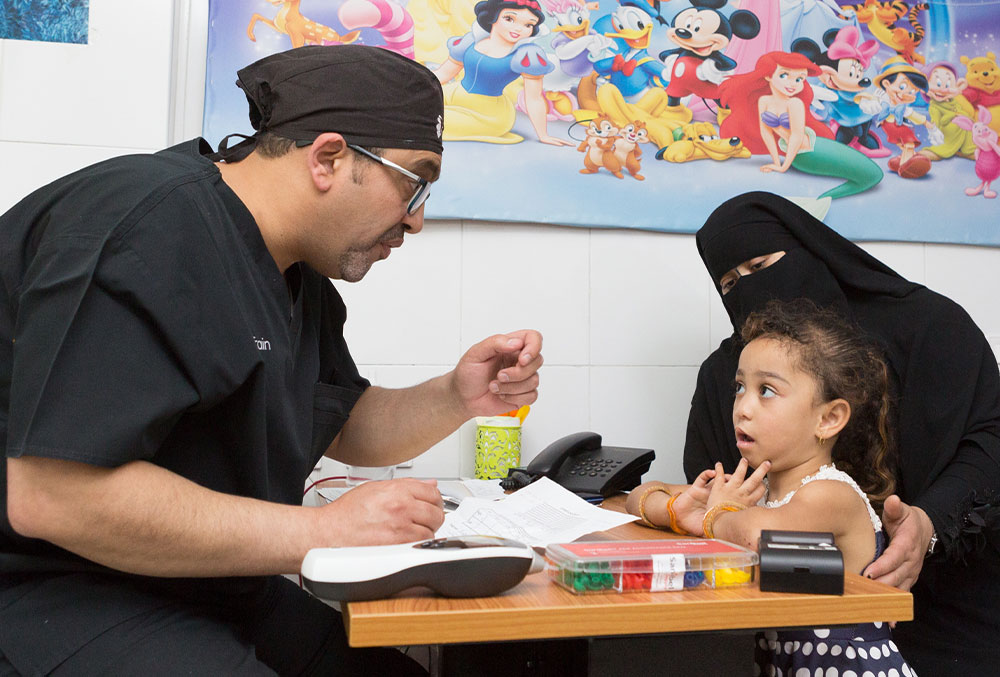 ENT surgeries are a "one-man show," where the surgeon has their microscope or endoscope and rarely needs assistance. Learning the art and craft of the different types of procedures was not easy at all, and unfortunately, in Egypt, it is hard to find a surgeon willing to teach you the secrets of the profession. So, I had to depend on myself. I sat in the operating theater and watched other doctors as often as I could. I then went home to read, watch as many surgical videos as I could, then read some more. Before long, I took on the responsibility of doing surgeries on my own without any supervision or help.
It was very hard, and I recall many sleepless or nightmare nights before a tough surgical procedure that I had to do alone.
However, I believe this kind of experience, eventually, is what creates a competent surgeon.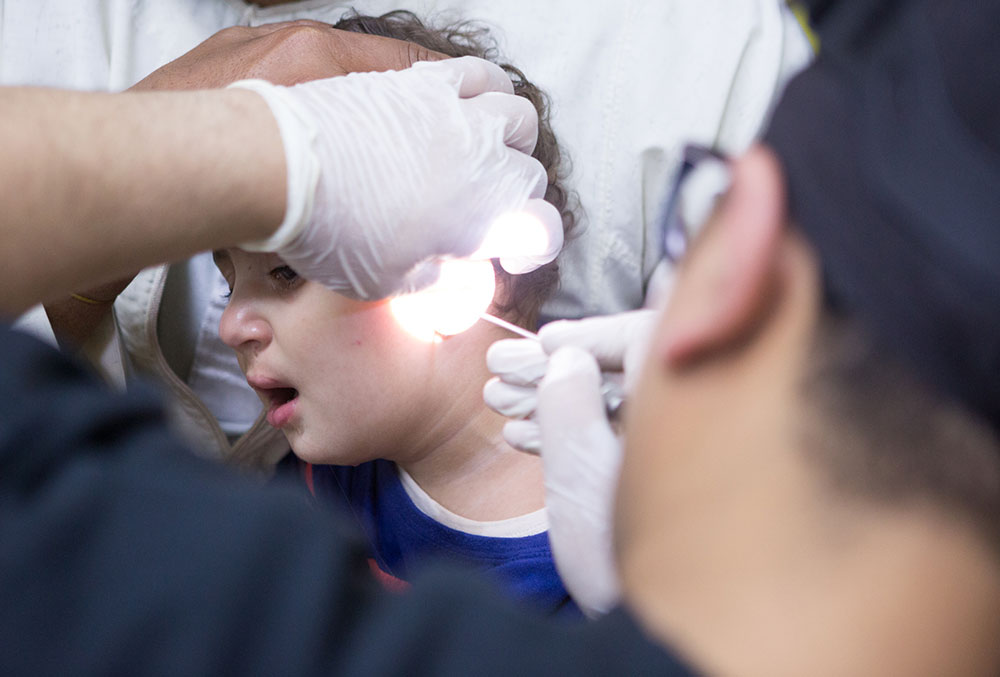 I started working with cleft patients by mere chance. It started when I met Professor of Pediatric Plastic Surgery Dr. Mamdouh Abouelhassan at a scientific gathering. In a short time, it became clear that we share the same enthusiasm about working in a team and giving high-quality service to patients. He told me he was trying to build the first comprehensive cleft team in Egypt at Kids Hospital, including all the specialties needed for managing this tough condition.
An opportunity to help children and break out of the ENT silo to work as part of a team? I liked the idea very much, and I have been on the Nile Cleft Centre team for about four years now.
One of the most common misconceptions about clefts is that they are only a "cosmetic" issue, but that couldn't be further from the truth. Clefts affect babies' ability to eat, breathe, speak, and even hear. In fact, about 70% of babies with clefts will have a hearing impairment that, if left untreated, can result in unintelligible speech and permanent hearing damage that will require them to use hearing aids their entire lives.
The consequences can be disastrous. Without the ability to hear, speech therapy will be harder and less successful. Children who struggle to speak and hear usually have a much harder time in school, struggle to make friends, and can even face a life of social isolation. All for want of ENT care!
Much as I have loved helping children regain their hearing and their futures, until recently, I have, unfortunately, only been able to help children whose families could afford to pay for this treatment. But most children with clefts in Egypt come from families who cannot afford hearing care of any kind. My heart has always ached for these babies and their families.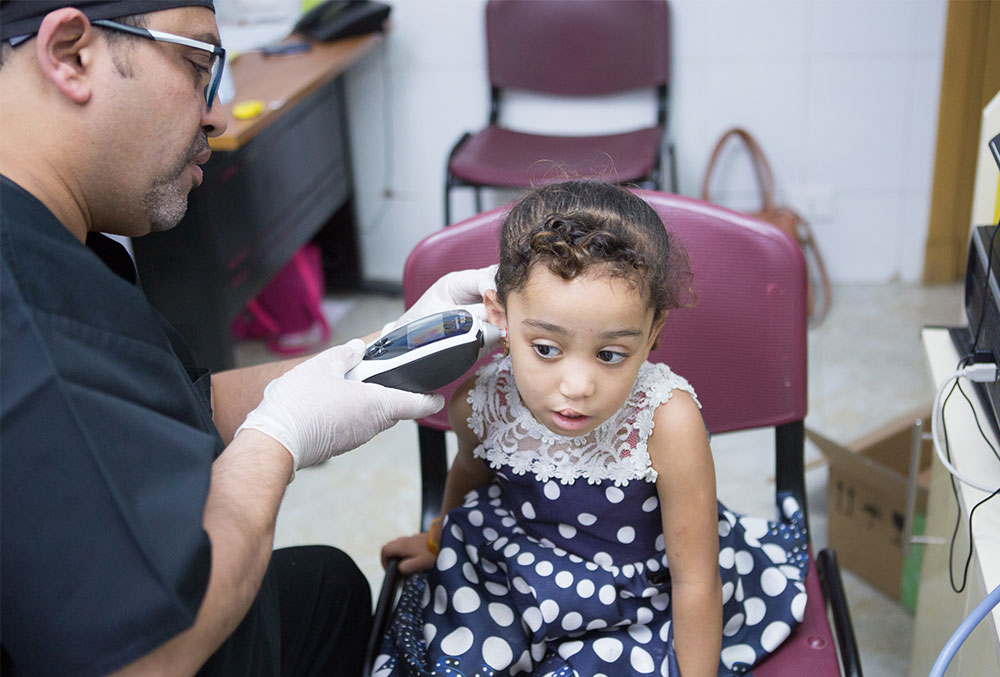 When Smile Train announced that they were piloting a program at Kids Hospital to sponsor hearing services for all cleft patients in need, I was elated. Since the pilot began earlier this year, the number of patients I treat each month has skyrocketed. Now, most of my patients would not have been able to receive this essential care without this program.
It is still early, but from what I have seen so far, I truly believe this pilot will be an enormous success. Each Smile Train patient I treat is one more child who will now be able to hear, talk, and sing. Who is now free to succeed in school, make friends, pursue their dreams, and smile like every other child. It is humbling to be a part of this program and know that the successes we make here may lead to similar results for more children in great need around the world.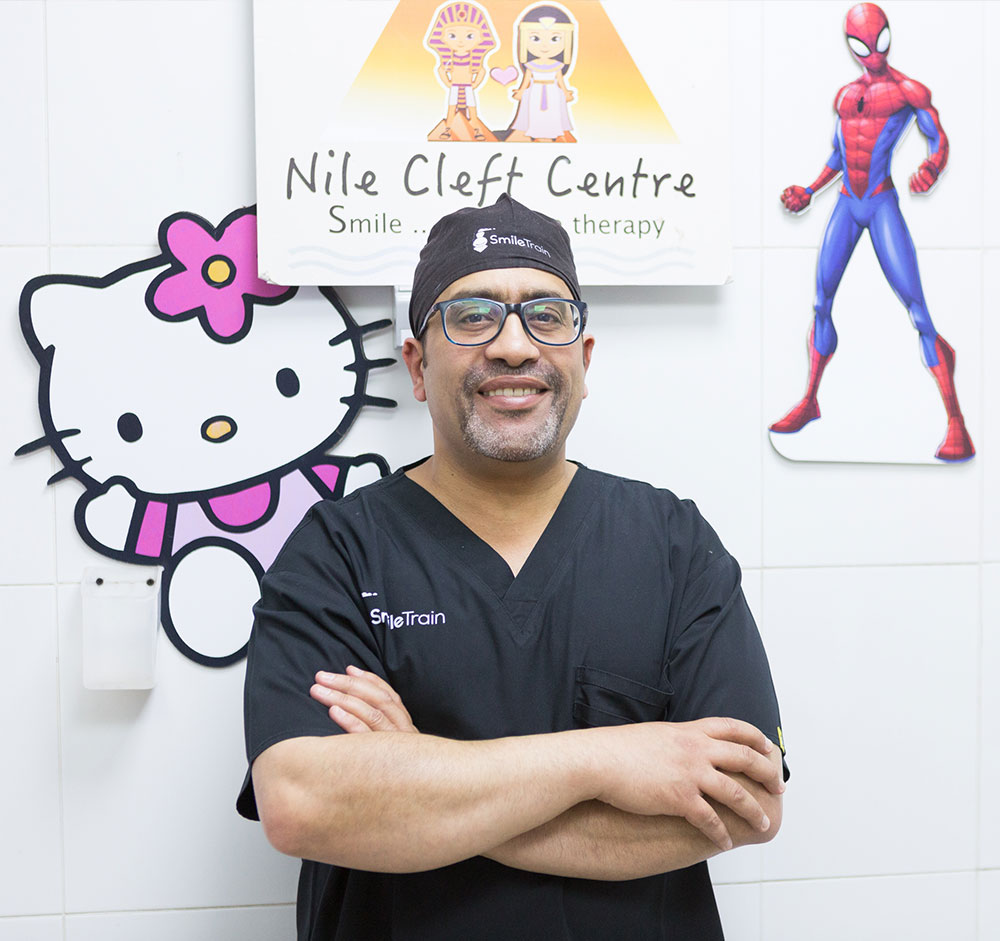 Saving lives, helping those in need, easing pain, bringing comfort in stressful times... that was what I always dreamed of doing as a doctor, and it's now what I am blessed to do each day. It's remarkable how Smile Train makes their partners' dreams come true, too!
I am deeply grateful to Smile Train for this opportunity to give the priceless gift of good hearing to children in need. To the donors who made this possible, I say thank you. On behalf of every smiling face, may God fill your lives with as much joy and happiness as you deliver to others.
14,500+
cleft surgeries sponsored since 2007
30+
active partner surgeons
17
active partner hospitals