Nanette Fluhr: Art as a Medium for Connection
For Nanette, exercising her artistic talent is about making a positive impact in the community.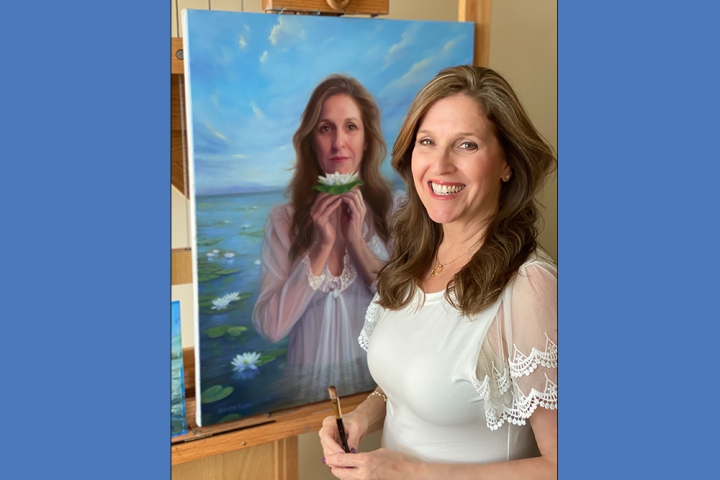 Nanette Fluhr has always loved painting, so much so that she decided to study art and communication at Rutgers University, then further hone her skills at the School of Visual Arts in New York City, where she studied with John Frederick Murray.
During these years, Nanette was mesmerized by the works of well-known painters such as Le Brun, Rembrandt, and Van Dyke. After an involved process, the Metropolitan Museum of Art approved her application for a permit to copy works on the museum's floor. She researched each painting extensively, replicated the finished painting, and learned how each artist approached their works differently.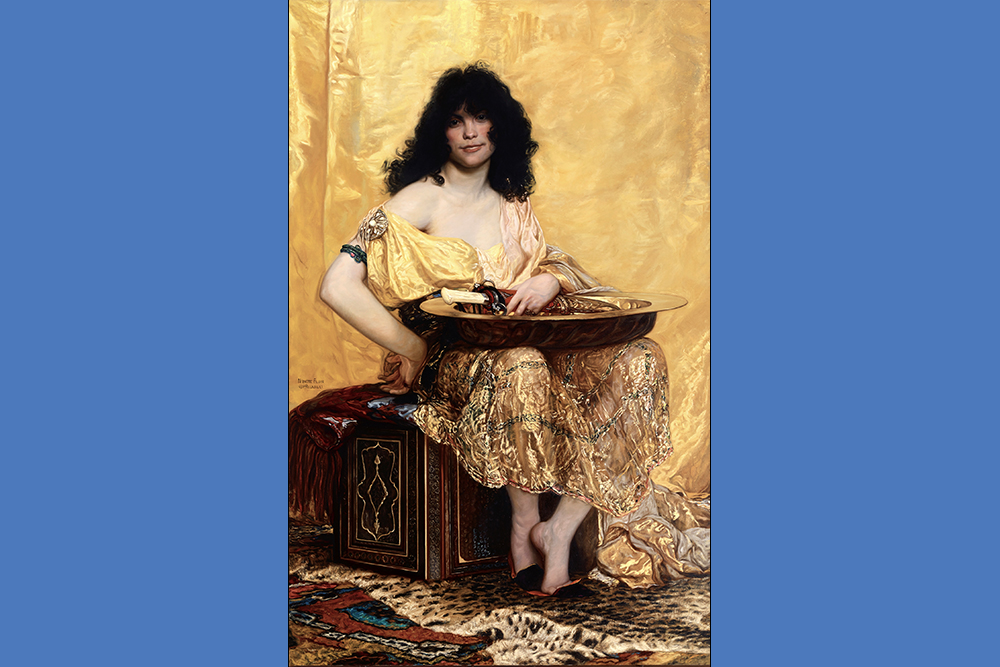 With depth and focus, Nanette treated each project with gusto and greatly improved her painting skills. Her talent, combined with hard work, eventually paid off.
More than 25 years later, Nanette now is an internationally recognized portrait artist.
She built her career painting portrait commissions, creating personal work for herself and collectors, and teaching lessons on traditional realism.
She has also received international recognition: several of her works have been featured in national museum exhibitions across the world including the European Museum of Modern Art, the Wausau Museum of Contemporary Art, the Beijing World Art Museum, and the Shanghai Art Museum.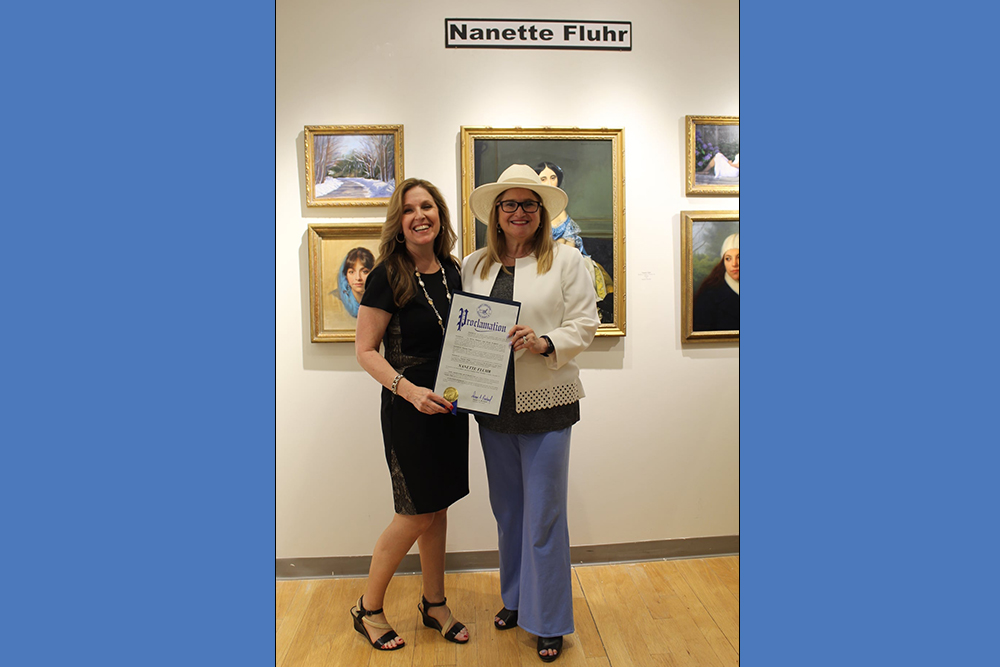 American Women Artists honored Nanette for her painting, Manu, with their Distinguished Achievement Award for Portraiture and Figurative Painting.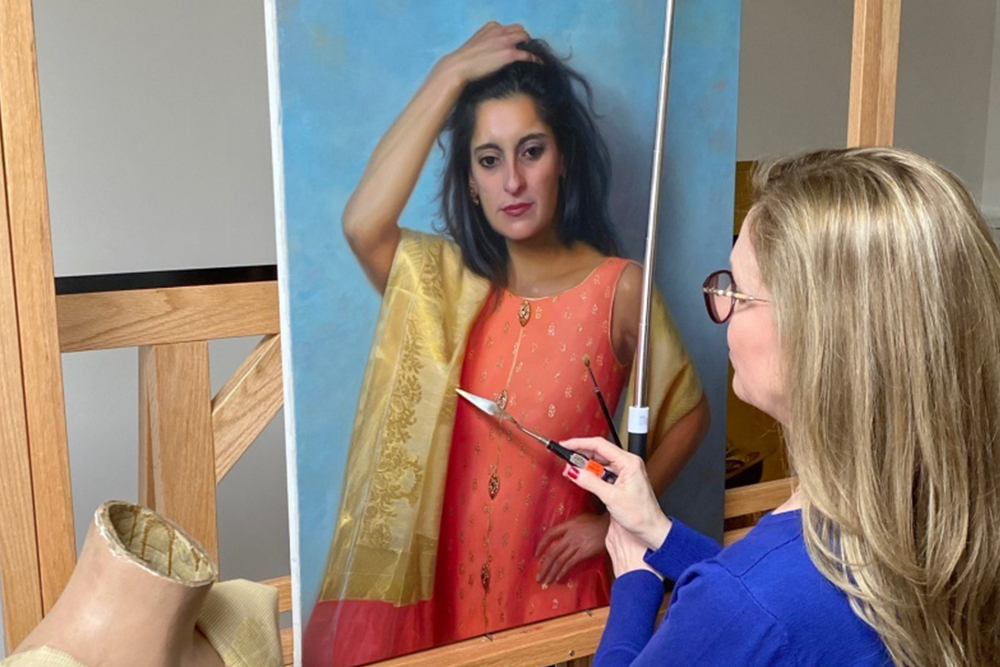 In 2022, Nanette was the winner of Manhattan Arts International "HerStory."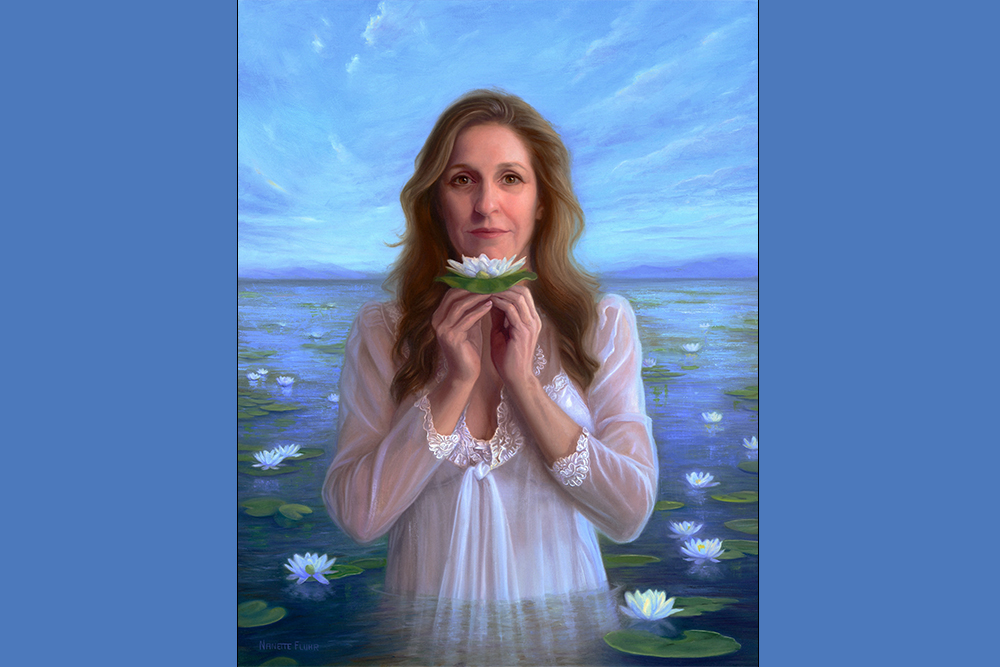 Her artworks have also been selected as part of the Lunar Codex, which will be rocketed to the moon as part of the NASA Viper rover and Astrobotic Griffin mission in 2023.
"Having several of my artworks included in a time capsule to be placed on the moon is a bit surreal to me," Nanette said.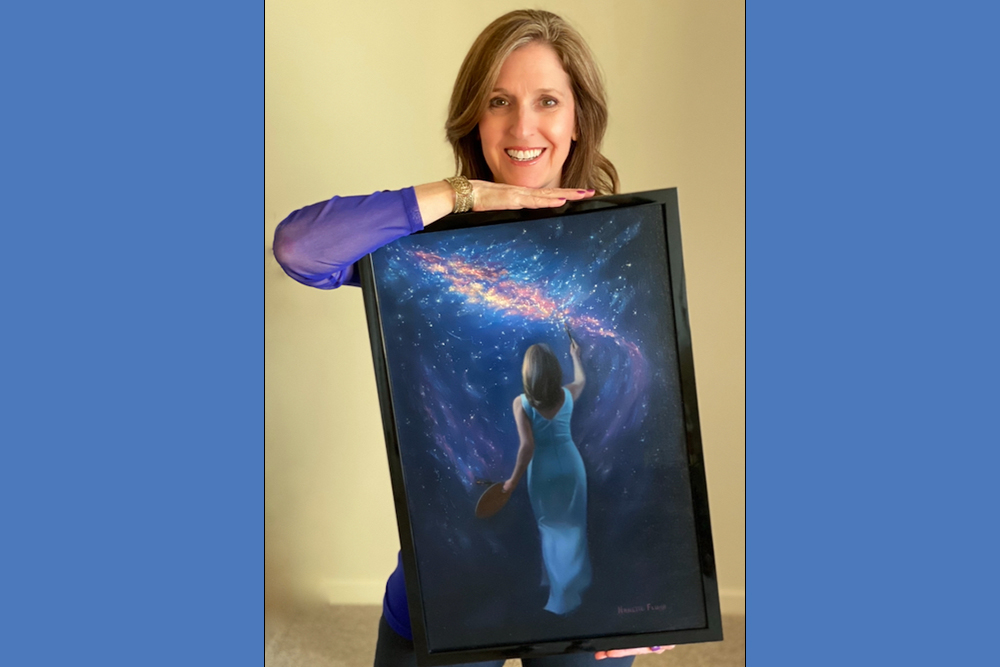 For Nanette, portrait painting comes naturally. It is a buzzing activity full of energy and life.
She says there is nothing more satisfying than feeling her mind at work: ideas flowing through her mind to her fingers, bringing a complete portrait to life on an empty canvas.
In the pursuit of her creative life, Nanette is drawn to the nuances of human emotions. She is fascinated by people's experiences and is inspired to find the core of their beauty in her art. And by finding each person's beauty, Nanette is able to tell a story that will soon become a part of their lifelong legacy.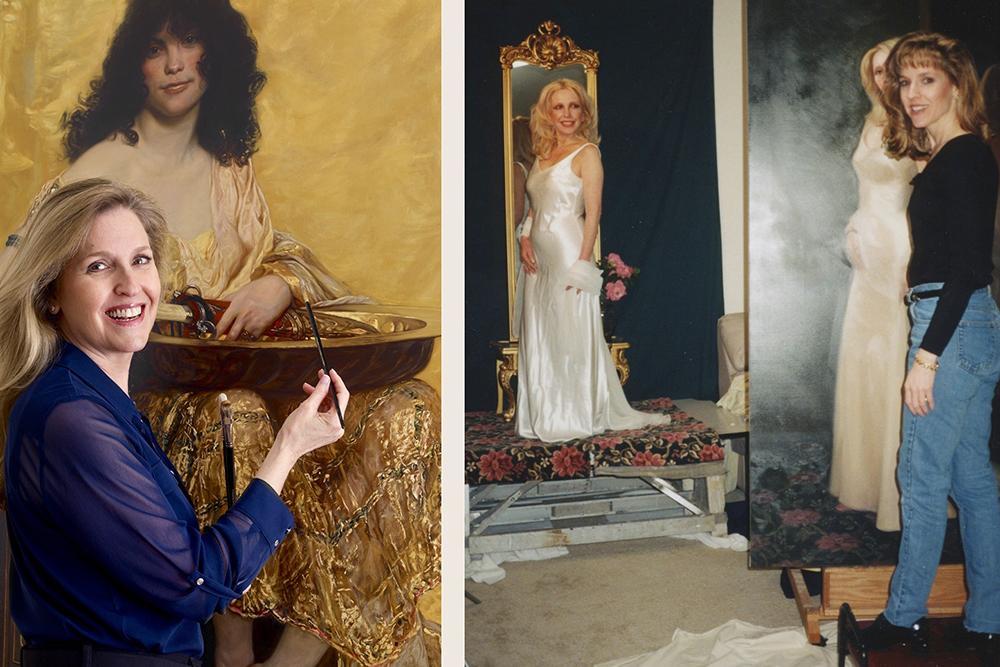 "My goal is to create an heirloom-quality painting that will be treasured by future generations," Nanette says.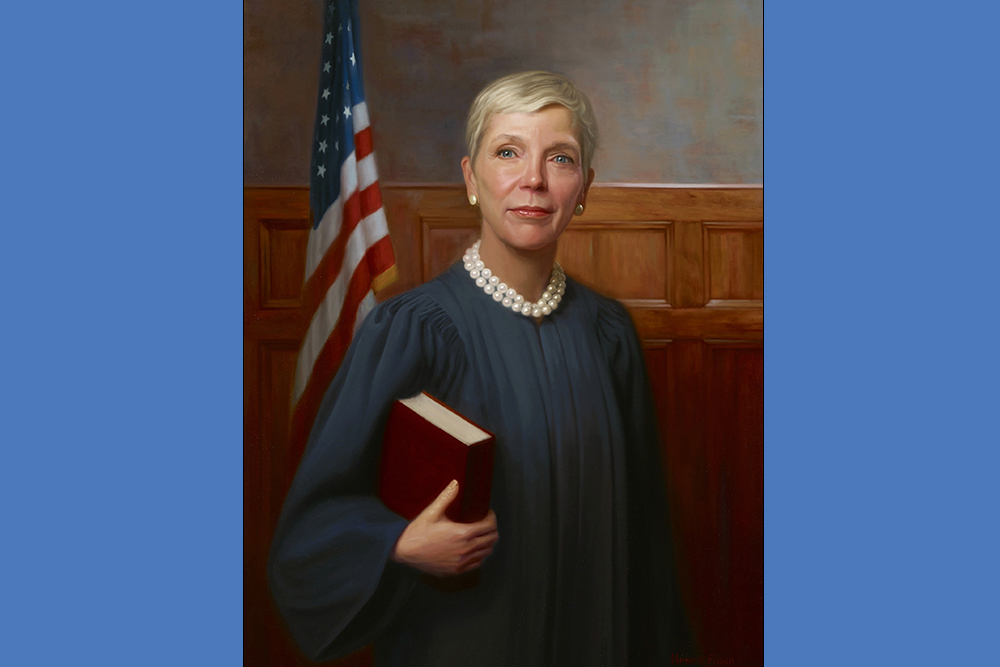 Striking the right balance
From her originality to her close attention to detail and technical skill, there are many elements of Nanette's art that deserve high praise.
However, what makes Nanette such a successful portrait artist is the way she balances capturing a faithful likeness of her subject with expressing their character onto the canvas.
For a portrait to be successful, she feels it has to both attain a remarkable physical likeness and capture the true spirit of the person, which is why she always works from a lens of empathy and respect. She takes the time to get to know the person and listens carefully to each and every one of their stories.
Then, as Nanette engages with her art, she contemplates how she should draw out her subject's unique essence. Everything matters in painting a portrait: the subject's pose, clothing, expression — even the lighting and props can make a difference.
"Beauty is everywhere and it cultivates my creativity," Nanette explains.
For her, art is not a solo, isolating experience: It is an ongoing conversation between the painter and her subject, a collaboration in which the subject entrusts the artist with the power and agency to tell their story.
But her passion for drawing out the beauty and spirit of humanity within each individual isn't limited to her canvases. It's also why she supports Smile Train.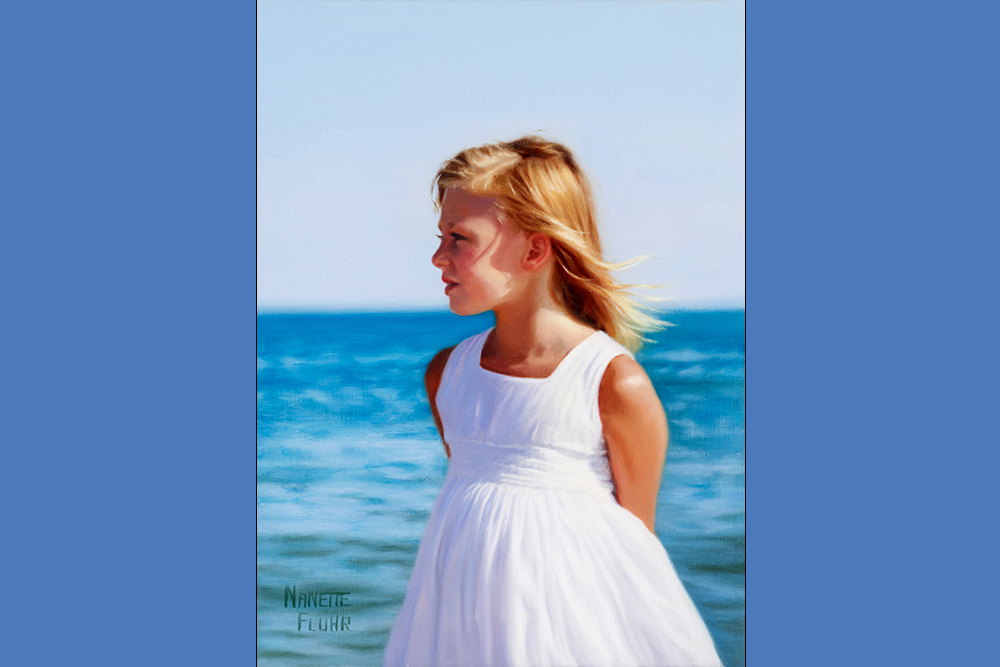 A means to help people smile
Like Nanette, Smile Train also believes in the power of collaboration and conversation to produce results that are beautiful and transformational for all involved.
Clefts are an often-deadly birth difference, and treating them is not a one-off procedure. Babies born with clefts will often require not only multiple surgeries, but also nutritional support, speech therapy, orthodontics, and so much more throughout their entire childhoods to not only live, but thrive.
That's why Smile Train developed a model of training and empowering local healthcare workers around the world to provide this lifesaving healthcare, for free, to their neighbors in need. Because when children and their families are treated by the same, local medical staff throughout their entire treatment journey — people who speak their language, share their culture, and know them by name — it creates a culture of empathy and respect that likewise gives each face its opportunity to shine. And smile.
"My art is a means to help people smile," Nanette said.
In this spirit, she has been donating a portion of her portrait commissions to Smile Train and using her social media pages to raise awareness about clefts and Smile Train's unique model.
"Each portrait I paint enables an affected child to smile for the first time. I'm thrilled that my 'palette' contributes in a meaningful way to such a worthy cause."