Why Smile Train Banks On Beatriz
"My priority is always my allegiance to all of our constituents. Always."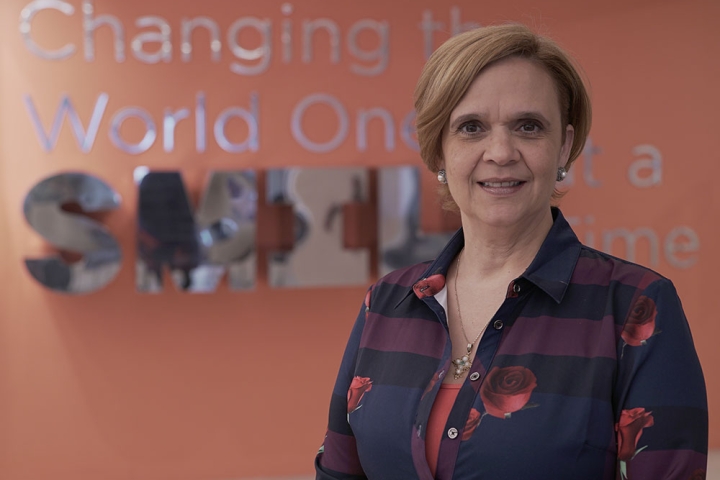 At Smile Train, we take hiring excellent, empathetic people as seriously as we take our obligation to be honest, transparent stewards of our donors' generous gifts. Beatriz Gonzalez, our Chief Financial Officer (CFO), embodies this ethic. She oversees Smile Train's dedicated financial team and has spent the past decade ensuring that every penny entrusted to us stretches as far as possible to save lives and create smiles around the world.
You have a background in social work. What drew you to want to work in accounting for nonprofits even before coming to Smile Train?
When I was growing up in Cuba, I really wanted to be a psychologist. My first instinct is always to help people in any way that I can. My father used to work for the City of New York and just happened to be acquaintances with a few directors at not-for-profits. I became interested in the industry and began seeking interviews, and that's how I started working with NGOs.
The timing of this was back in the 80s when a lot of social workers were needed to help with the AIDS epidemic. That made the field very welcoming, and they especially needed people who could speak Spanish because, unfortunately, the Latino community was one of the more heavily affected ethnicities in New York City.
So, I began working as a case manager with families affected by AIDS, trying to advocate for them to receive medical care, housing, and anything and everything else that I could possibly help them with.
I enjoyed doing it very much, but it was very personally taxing. I began looking for something else. I was always good with numbers, and English is my second language. Those two factors made me realize I should go into accounting. So, I started studying accounting while I was working as a social worker. At this point, I had both of my children, so I was juggling being a full-time employee, an accounting student, and a mom. It was difficult, but I was determined!
My first accounting position was in the financial department of the agency I had already been working with as a social worker. It was a seamless transition since it was all within the related organizations. By the time I graduated with my bachelor's degree in accounting, I had already worked my way up to being their fiscal officer.
From there, I wanted to become a Certified Public Accountant (CPA). But for that, you need experience in public accounting. Well, I didn't know anyone in that field, so I reached out to the firm that performed our audits, and they hired me based upon the recommendation made by their audit partner.
Right off the bat, I was assigned to the nonprofit audit department. If anyone had asked me, I would have requested to be in the tax department, but life had other plans!
The nonprofit industry ended up becoming my niche. I had been working for the public accounting firm for 12 years when I was assigned to a project at Smile Train. While on this job, I learned that the organization was looking for a comptroller. I thought that sounded like a good opportunity to go back to the nonprofit side and potentially improve my work-life balance. So I applied, and the rest is history!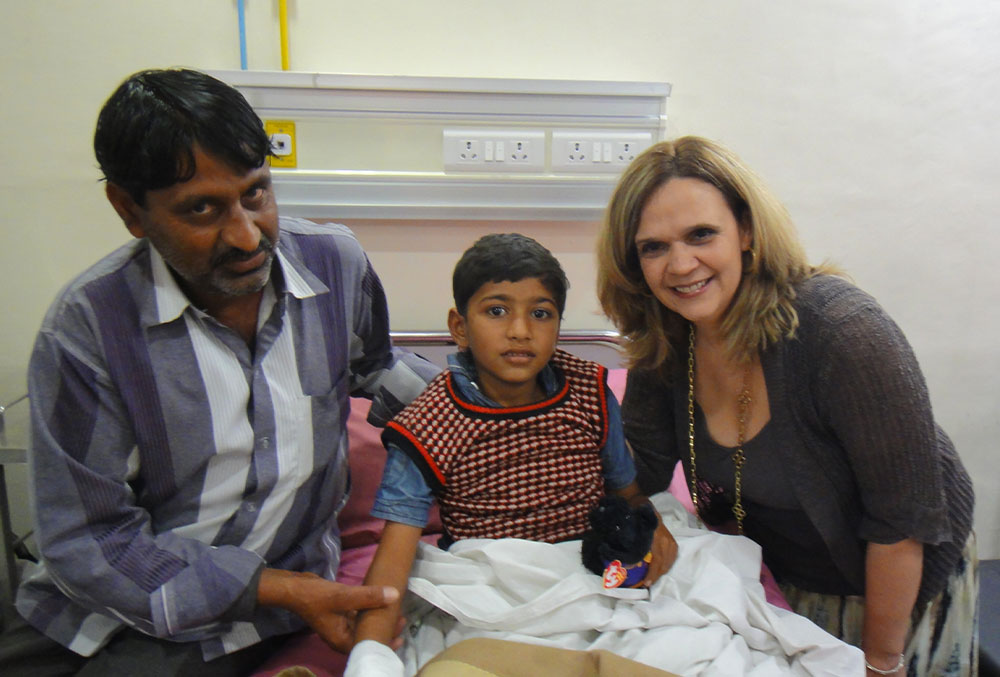 How has Smile Train changed since then?
I would say that we've done well! The greatest changes that I've witnessed are the expansion of both our presence in many different countries as well as our staff and capabilities in the New York office.
We've grown in all aspects. The Program grants we gave when I started are not comparable to what we are able to award now. Back then, almost all of our funding went towards cleft surgeries, and now we're focusing just as much on healing the whole child through additional forms of comprehensive cleft care.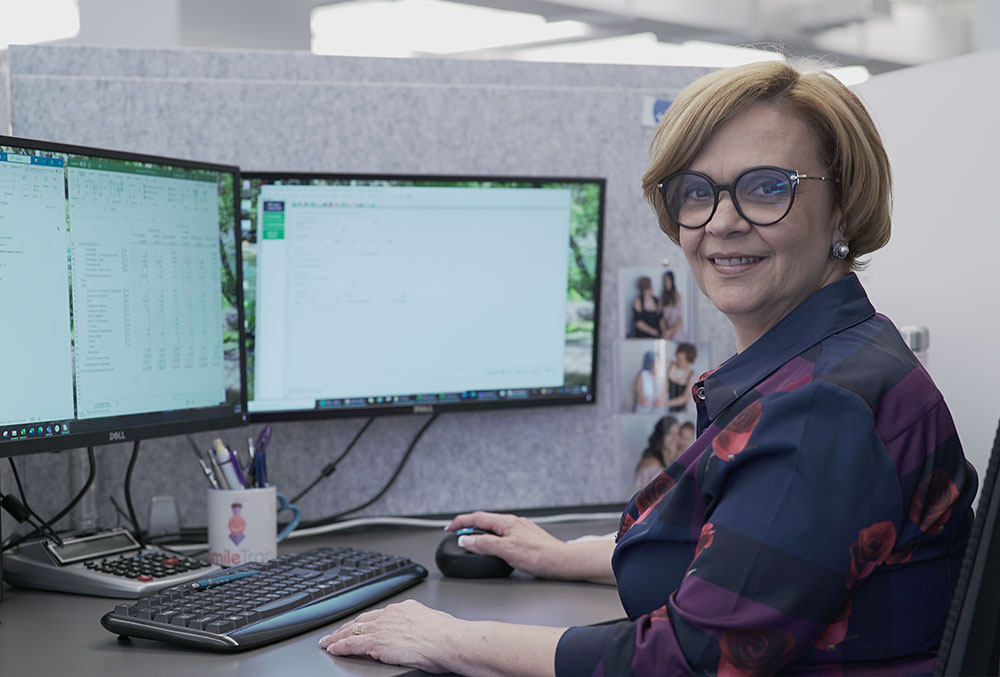 How does your role help Smile Train do what we do?
I'm passionate about Smile Train! I see my role not only as a facilitator of our work, but also as a guardian of our charity.
As a facilitator, I work with all the departments to establish new procedures or explain how existing procedures apply to new projects so they will be successful.
My team works hard to make sure that payments, reports, and compliance filings are delivered on time. We do as much as we possibly can, and it takes a lot of effort. I give a lot of credit to my team. They put in a lot of hours to consistently meet our frequent deadlines.
We need to remain compliant with laws and regulations in all countries where we work, so I'm constantly assessing risk; my priority is always my allegiance to our constituents. Always.
As a guardian, I see myself as the "protector" of our donors' gifts. So when a department comes to me with a new idea, I have to say, okay, let's see how I can help you make this happen. Of course, it's not always possible, but when it is, it brings me great joy and a wonderful sense of accomplishment.
Serving as the CFO of an organization that's constantly making payments to other countries must be extremely complicated. How do you navigate these challenges?
This is a big challenge that my team and I constantly keep front and center. It takes considerable effort by our grant and legal teams, too — it's really not only finance. We always have to ensure that we remain knowledgeable about all new regulations put into effect in every area of the world where we work.
We develop, establish, and revise procedures that help us navigate this big challenge, while always keeping in mind that the procedures need to remain somewhat flexible because of the ever-changing nature of regulations. One of the most important factors in successfully navigating this challenge is our collaboration with internal departments and external organizations. We do our best to effectively communicate with all parties necessary in ensuring that we remain compliant with all rules and regulations applicable to Smile Train.
At the end of the day, our main goal is that all of our work contributes to patients receiving the care they need and that our donors have confidence that we are good stewards of their donations!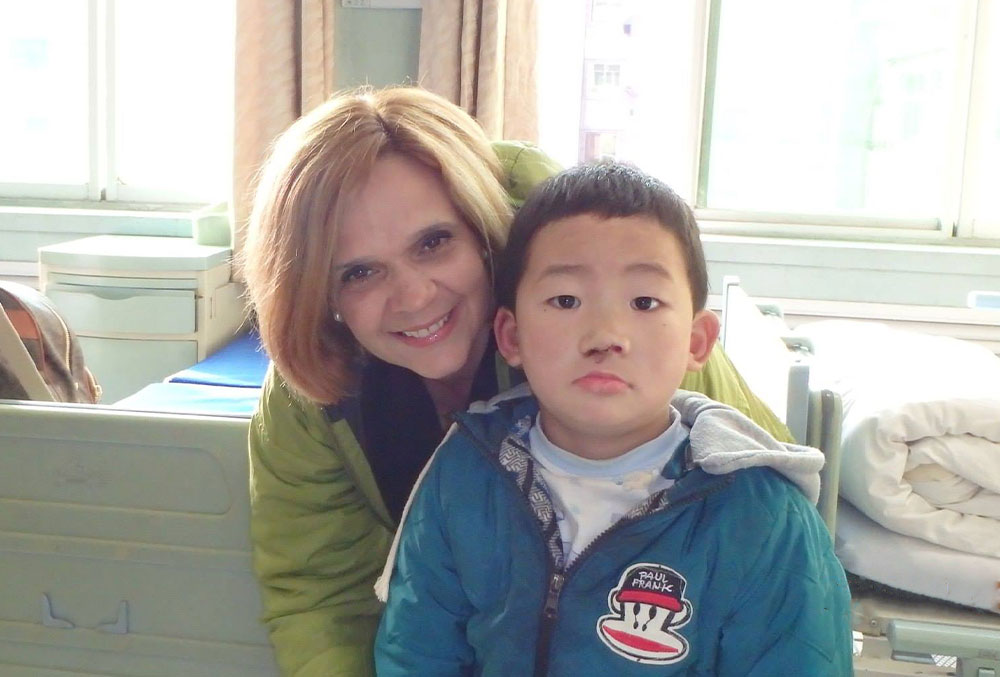 What are some of the other greatest challenges of this role? What do you enjoy most about it?
Unfortunately, due to risk, we cannot always implement new ideas. It's a challenge when I have to say no to someone, and then explain why the answer is no. But risk assessment is a very important part of my role, and I have learned since my days as an auditor that the answer cannot always be yes.
Luckily, the flip side is also true. It is incredibly rewarding when you can say yes to your colleagues, or when you can help meet the needs of our partners and facilitate the processes that lead to more smiles.
What are some of your passions outside of work?
I love, love to travel. My goal is to travel to 50 countries in my lifetime! I've been to about 40 so far.
Besides that, lately I have been learning piano. Well, relearning it. I used to take lessons when I was about eight years old but didn't continue beyond that. My son is a music teacher, and during the pandemic, he started giving classes online. At first, I kind of just wanted to help him get started, but now I like it. It's really relaxing!
Thanks to Beatriz and her team, Smile Train sets the standard for nonprofit transparency.