Half Marathon, Whole Hearts
Three women help others by helping themselves with Team EMPOWER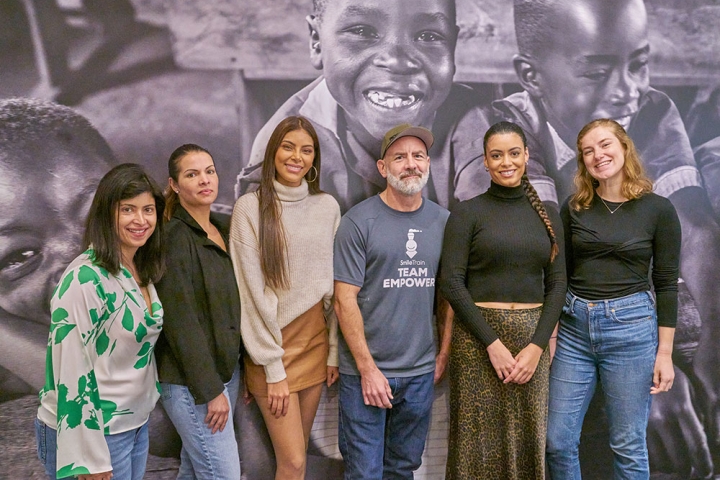 What feels better than setting a fitness goal and reaching it? Knowing your personal accomplishment is also a lifesaving victory for children and families in need around the world.
That's the power of Team EMPOWER, Smile Train's endurance athletics squad. By entering races through Team EMPOWER, our supporters live their dreams of crossing the finish line and involve their families and friends in helping children with clefts likewise live theirs.
In March 2022, runners from around the world joined Team EMPOWER for the New York Half Marathon and raised a combined $15,000 for Smile Train! Here are the stories of just three of them.
Meg Omecene, Pittsburgh, PA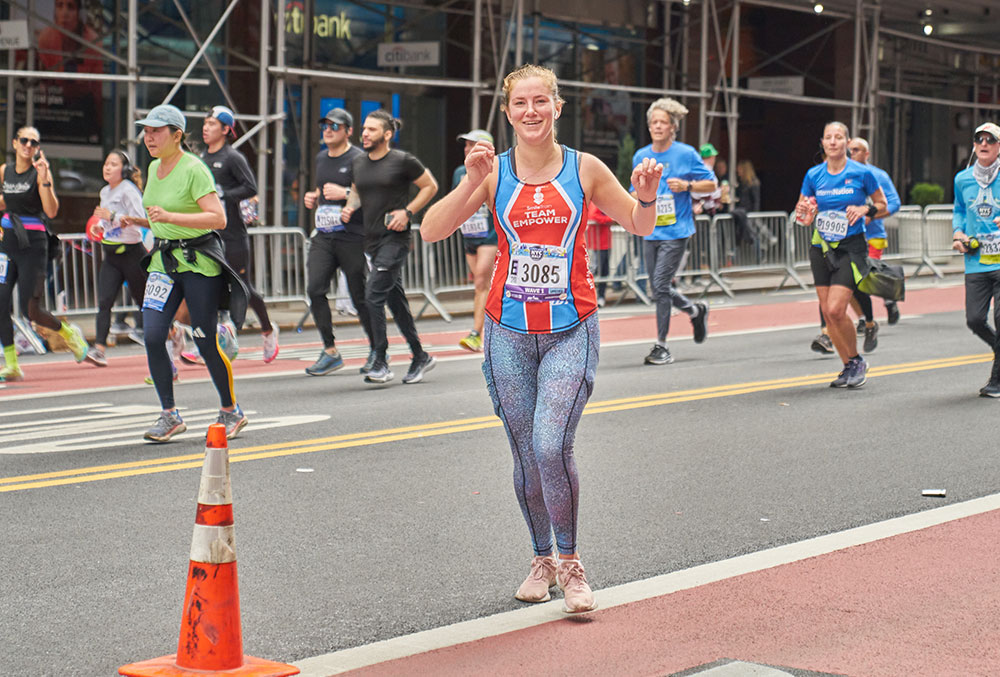 I did one full marathon and three half marathons before this one, including running the Pittsburgh Marathon with Team EMPOWER in 2019. I chose Team EMPOWER because I became familiar with Smile Train while working for the Miss Universe Organization. Though I'm no longer there, I knew I wanted to stay involved with Smile Train's incredible, lifesaving work even after I left.
I fundraised for this event by telling all my friends on social media why I'm so passionate about Smile Train. It wasn't a hard sell, and they turned their inspiration into money to save children's lives and bring smiles around the world!
With that kind of support, I knew a lot of people were counting on me to finish. That helped me stay motivated through the cold and fatigue. Not that I needed much motivation — the race was so fun! I loved running with my fellow Team EMPOWER members, and especially loved reconnecting with Miss Universe titleholders. I think we were all very proud to be running for such an important cause.
Of course, my biggest motivation is always the children whose lives we are changing. I hope that the children who will receive cleft treatment thanks to the money I raised know that they are special and that they are loved, that I am in their corner and that so many others are, too. And I hope their parents know that there are so many people who care about them and their children.
Carol Castillo-Frucher, New York, NY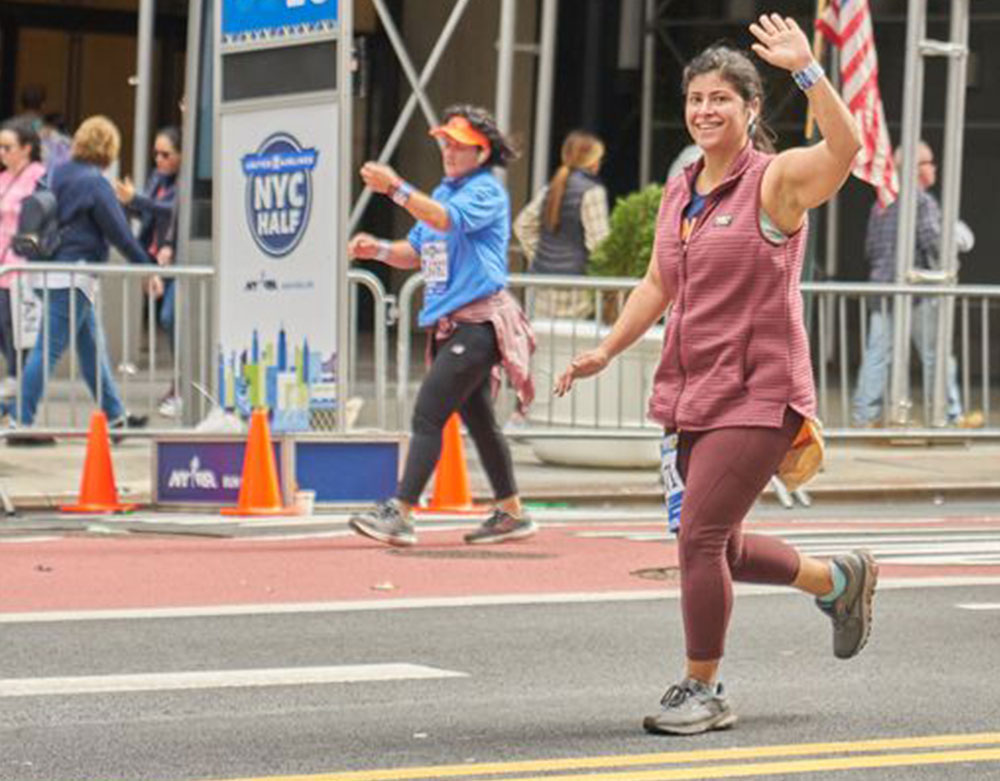 This was my eighth half marathon, but my first with Team EMPOWER. Though I have run so many before, each is unique and, with the cold weather, this one was particularly difficult. Knowing each step was helping save children's lives helped me keep moving forward to the finish.
I am incredibly grateful to everyone who contributed to make this race a success. I hope the funds we raised send a message loud and clear to children with clefts: People around the world care about YOU!
Fig O'Reilly, Miss Universe Ireland 2019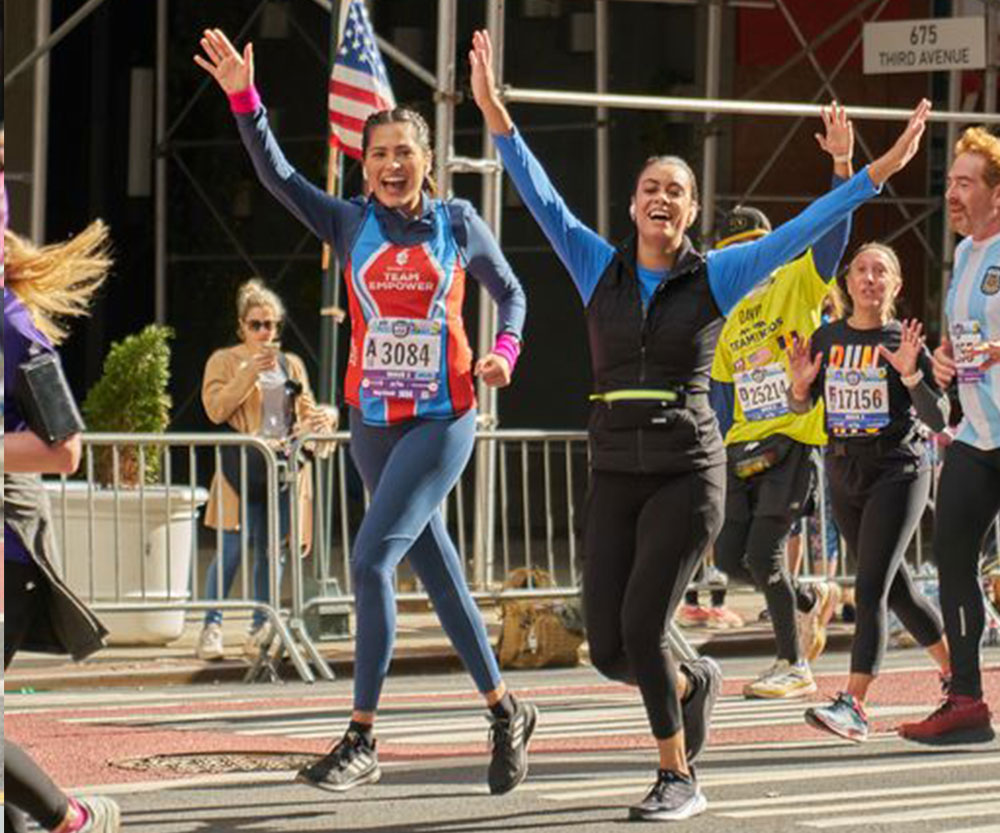 I was introduced to Smile Train when I became the first woman of color to be crowned Miss Universe Ireland in 2019. In that role, I was privileged to visit a Smile Train partner hospital in Mozambique, where I saw firsthand how their model of local cleft care saves and changes lives each day. I've since jumped on any opportunity to support this amazing organization.
Including signing up to run my first marathon of any kind!
The combination of training and fundraising was a daunting task, but thankfully, I had a lot of help with both. For fundraising, I spread the word about Smile Train's incredible work on all my social media channels and people really connected to it, and I am so thankful to everyone who has donated so far!
My goal was to train to run all 13.1 miles, but I had never actually run such a long distance before the race itself. It was hard work, but knowing it was for a good cause made all the difference in staying motivated to the finish line.
I hope that, in some small way, my contributions and the contributions of our team have created a positive impact for children with clefts. I am proud to work with Smile Train and Team EMPOWER to help bring more smiles to children globally.