This Cleft Mom and Speech Therapist Knows All That a Smile Can Mean
A truly unique perspective from a mother who has seen it all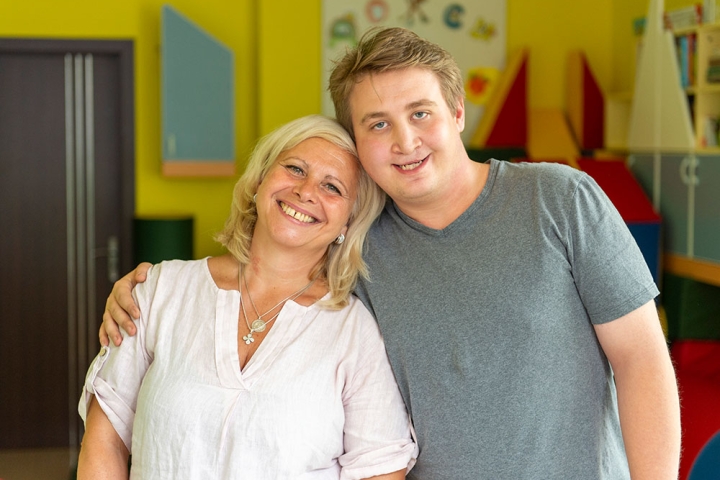 Yordanka Markova is a Smile Train-partner speech therapist in Sofia, Bulgaria. She is also the mother of Dani, a Smile Train patient. Her story is unbelievable, but also typical of the determination, dedication, and daring our patients' mothers and our partners who are also mothers exemplify each day. It is our honor to share her story with you this Mother's Day, in her own words.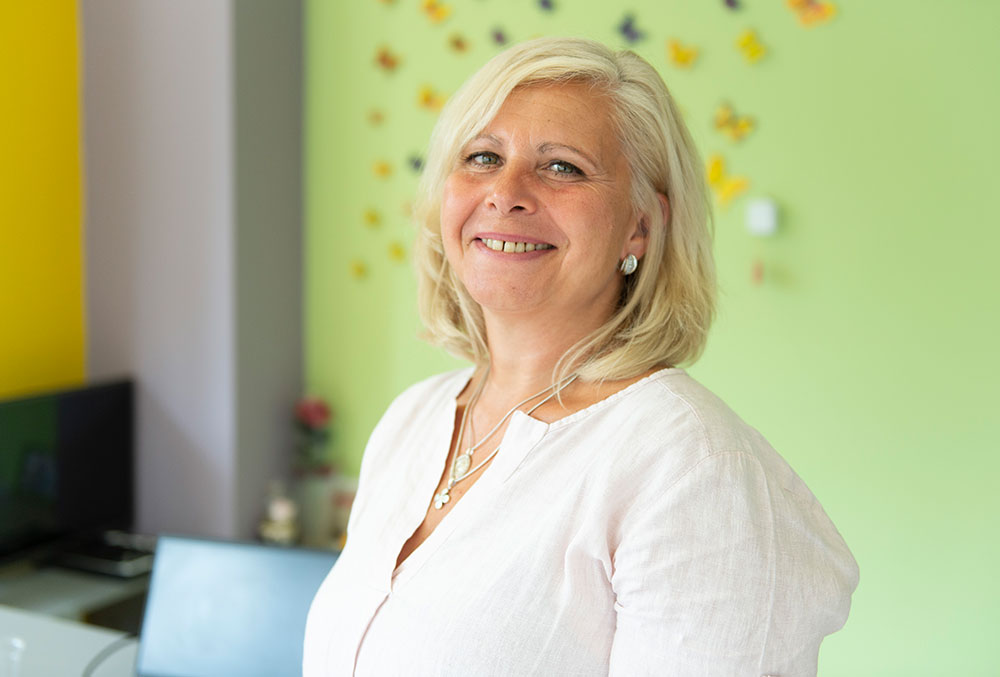 Can you imagine your biggest tragedy becoming your lifeline? It's what happened to me. I went through the most terrible thing in my life, but it ended with happiness.
I studied speech therapy at university, though I had no idea what it was about at first. I believed I was going to work with children with special needs. I had my first son shortly after I started courses, then also had my second son while still in school. So, my university experience didn't happen to be very smooth!
I managed to graduate, however, then found a job in a private school. Later, I got pregnant with my third son, Dani. He was born with a cleft. I guess it was destiny — I knew a little bit about clefts because I studied them for a project my third year at university. Still, when you see your own newborn child looking back up at you with a cleft, it is very different. I felt completely unprepared.
The hospital did not help. While I was there, someone on the unit asked why I missed the chance to have an abortion. After the delivery, I wasn't allowed to see my baby for four or five days while he was fitted for a feeding tube. Visiting him was a battle. All I could do was to ask for information. Finally, I grabbed him and started feeding him. I took the risk to steal my baby, steal a bottle, and take responsibility for caring for him on my own. I felt empowered to do this because I had lots of experience with my older sons and knew something about clefts.
Dani was born in 2000. Though now we only perform cleft surgeries once a child is at least four months old, back then, in Bulgaria, they performed the first surgery immediately after birth; Dani had his when he was just seven days old! It was an awful experience. I gave that doctor three chances to prove he was the right specialist for my baby, and he didn't manage to convince me at all. But something very positive did come out of that experience — it was how I first met Dr. Youri Anastassov, who would bring Smile Train-sponsored cleft care to Bulgaria starting the next year.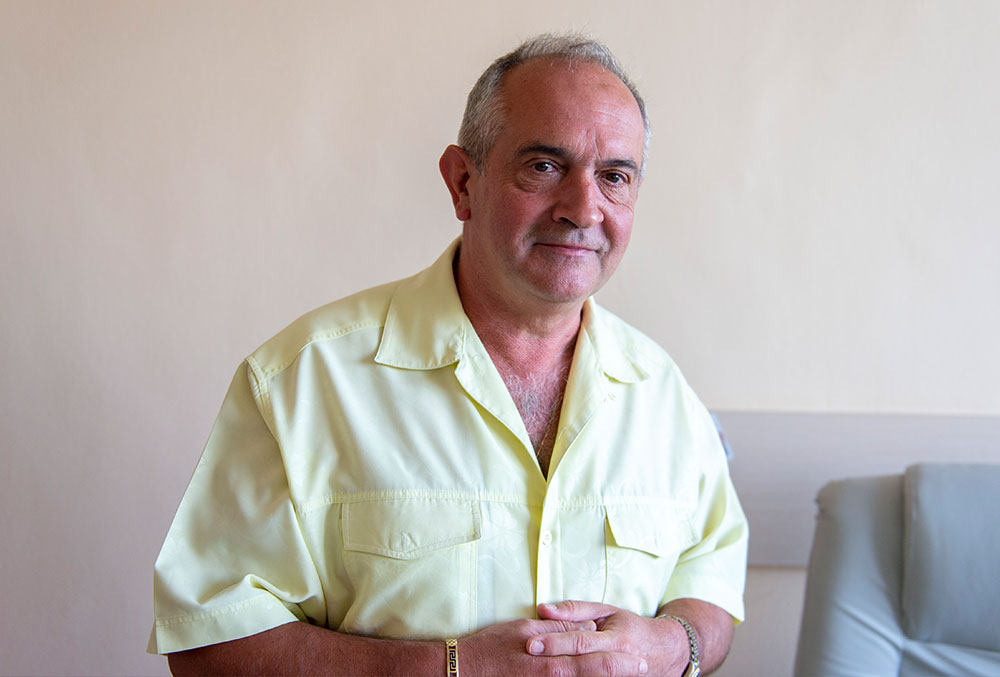 Dr. Anastassov was my inspiration from the moment we met. He helped me realize how important, valuable, and meaningful it is to treat children with clefts and made me want to help them just like he does.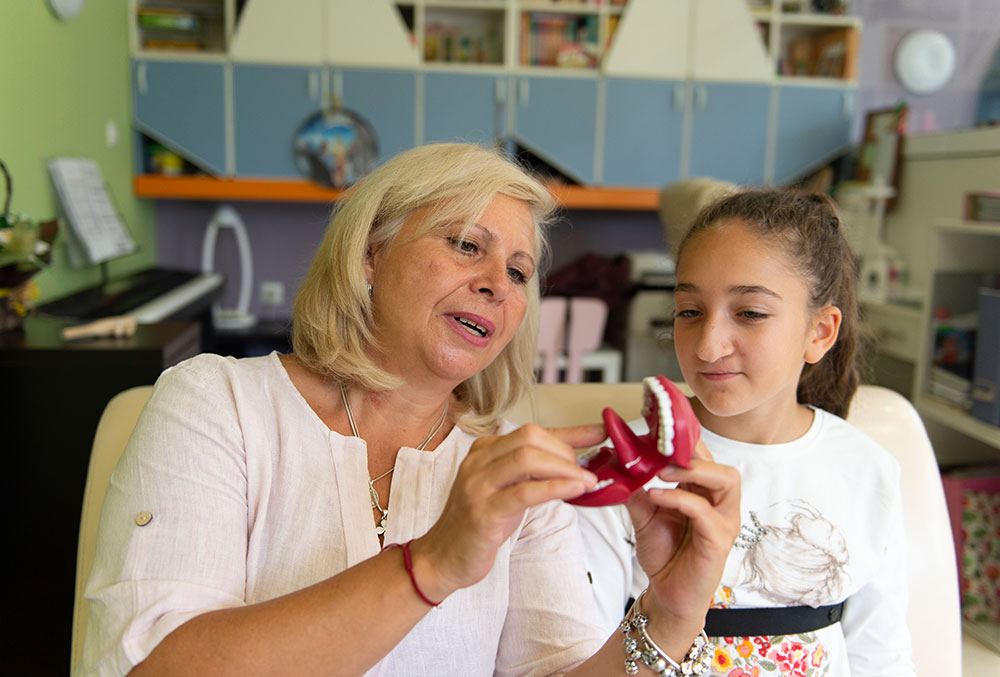 Though the idea of working with children with clefts was always percolating in my mind, I stopped working with them directly for several years after having Dani. Though I did still work for the ALA, Bulgaria's cleft care association, and took part in all their activities. Why did I lose my determination to treat children with clefts? It was emotional. When I was with them, I felt as if I was their mother, not their therapist. Maybe something in my heart was broken because of the awful trauma I endured when Dani was born that I will never forget. Being exposed to other families' similar trauma all day was too much for me.
That lasted until 2006. When Dani finished his speech therapy and could speak as clearly as everyone else, I went to work in a government speech therapy center. After that, I started my private practice.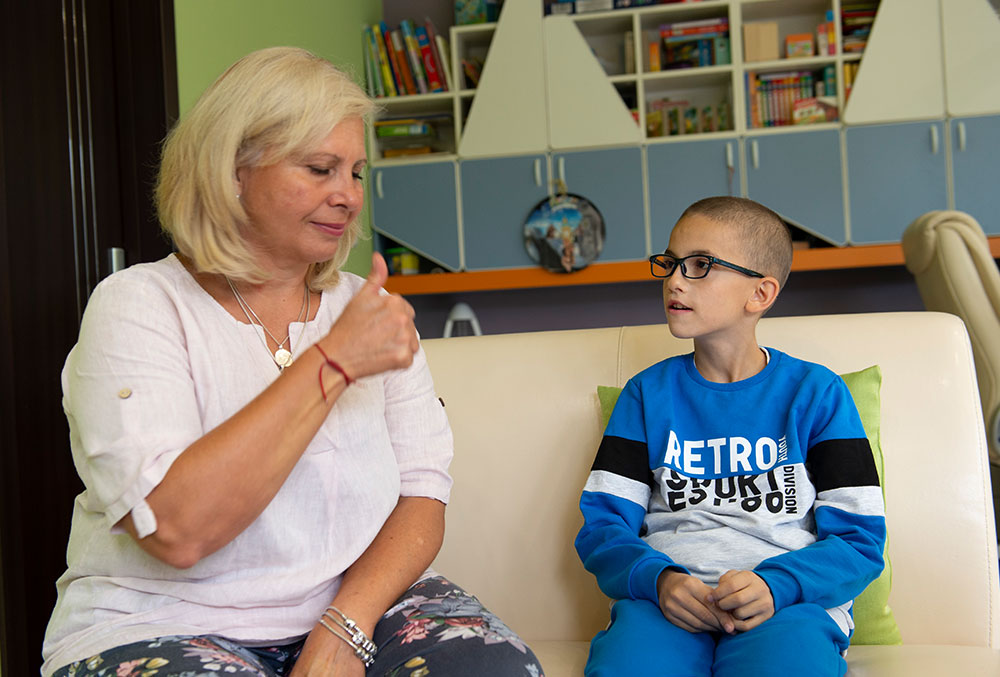 Now, babies, children, and adults with clefts come to me, and I share my experience with them. I believe it is important. I'm happy to work here and make change for the better every single day.
Our Children Deserve Smile Train
Smile Train makes it possible. Their support creates the opportunity for cleft-affected children and their parents to come to my practice for ongoing speech therapy for one to two years, not just several months. This helps patients a lot because it gives them more time to advance. In government speech therapy centers and other places, it's not like this.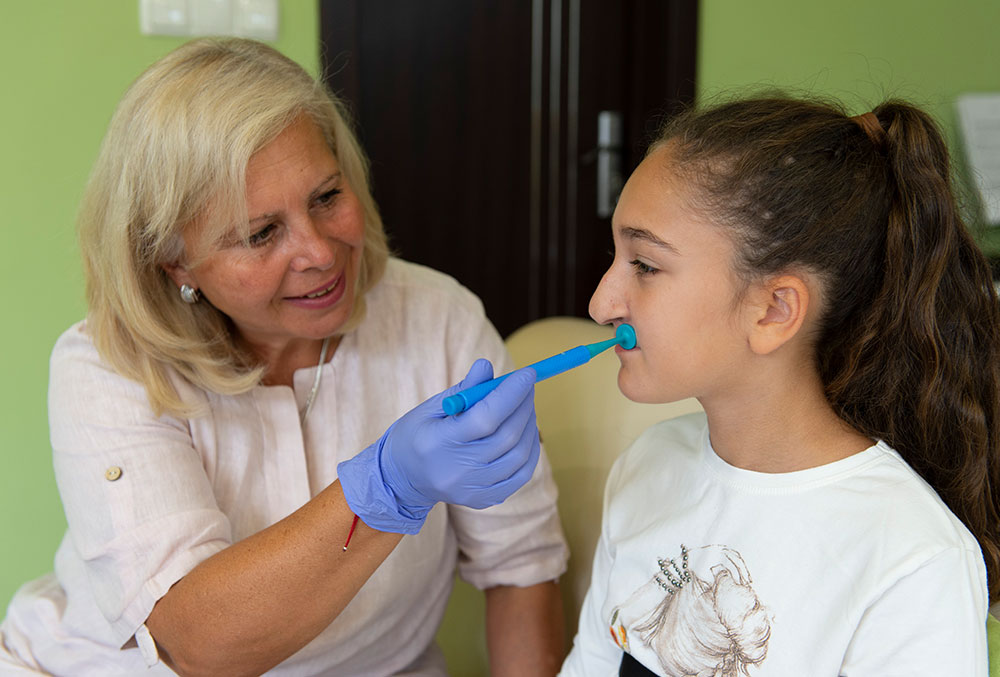 But that is only the beginning of what Smile Train means for our community. When Dani was growing up, I was constantly afraid that Dr. Anastassov would find something better for himself. After all, he knows five languages and is a great surgeon — he would fit in anywhere, and I was scared he would emigrate. Smile Train is what makes it possible for him to remain here working for Bulgarian children. Bulgarian children deserve doctors like him, and Smile Train understands that.
Our impact in Bulgaria, as of May 2022:
Our impact in Bulgaria, as of May 2022
1,500+
cleft surgeries sponsored since 2001
2
active partner surgeons
1
active partner hospital
You want to know what a difference this makes? Look at my son. Dani wanted to be a pilot his whole life; he first flew when he was 16 years old! When he began his formal training, the medical exam was very difficult for him. They knew he was different, even if they couldn't immediately tell how, so they worked him harder than the others. But he showed great strength and passed. He is now living his dreams as a pilot!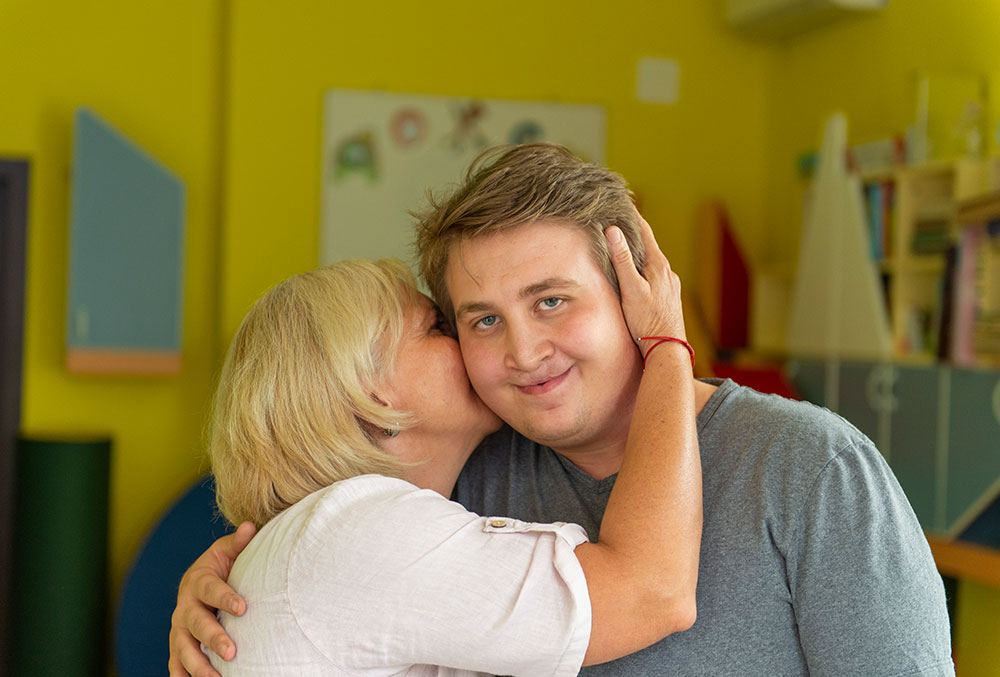 Being Dani's mother is an honor. He has been so successful because we raised him to understand that people with clefts should not be pitied because they can do anything. It helped, too, that he saw this idea reinforced outside his home in the strong, supportive cleft community Dr. Anastassov and Smile Train have worked to build here.
Every Mother's Wish Come True
As a speech therapist, I want to thank Smile Train and its donors for all they do for patients, families, and local professionals. You help people to advance in their practice. You help parents feel safe in finding the right medical team. Last but not least, by giving children like Dani and my patients opportunities to become successful, you help make society better.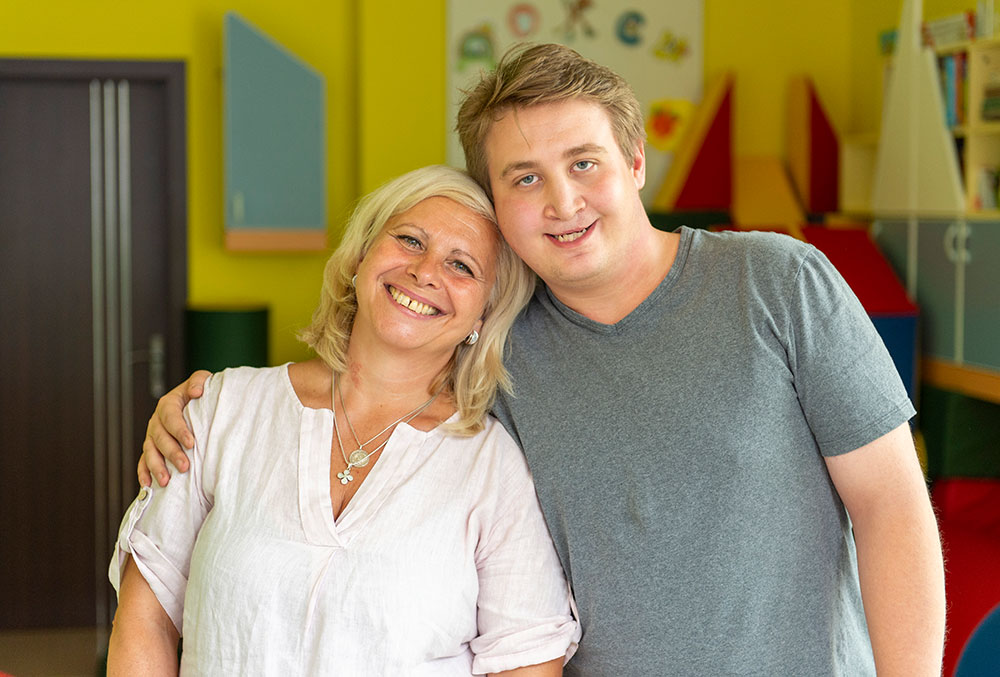 As a mother, I want to thank you for helping give my baby the opportunity to literally soar. He is now happy and confident and an inspiration to others. What more could any mother ask for?
This Mother's Day, give mothers around the world the best gift imaginable — seeing their baby smile for the first time.