Interview with Dr. Barbara Delage
Scaling Investments in Global Nutrition Programs to Prevent Malnutrition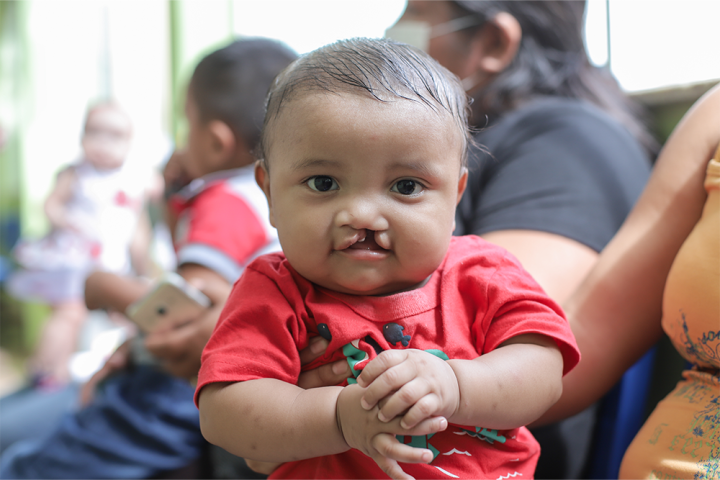 Newly published research from Smile Train Nutrition Advisor Dr. Barbara Delage, Chief Programs Officer Erin Stieber, and Vice President of Strategic Programs and Partnerships Pamela Sheeran, "Prevalence of Malnutrition Among Children at Primary Cleft Surgery," delves into the increased risk of life-threatening malnutrition due to cleft lip and palate. We caught up with Dr. Delage to discuss her work with Smile Train and the critical findings within this research - and how we can save lives by increasing nutrition support for mothers and babies impacted by clefts.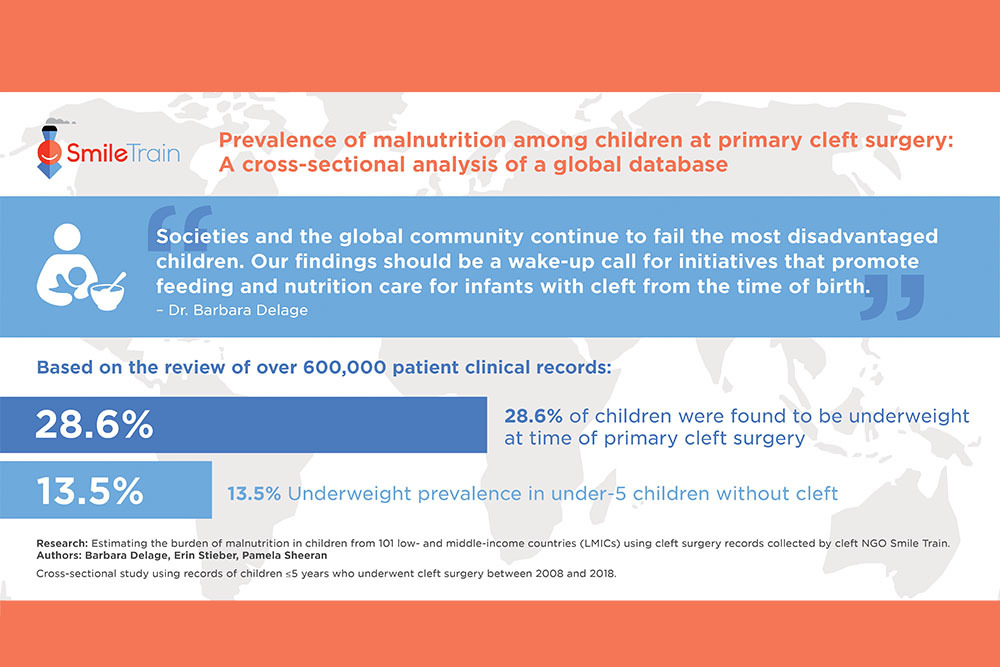 What motivated this research study around nutrition and clefts?
What prompted this research was the need to better appreciate the extent to which nutritional challenges are addressed as part of providing cleft care in limited-resource settings. To my knowledge, there was no global data on the nutrition situation of patients with clefts. Thus, we saw this research as incredibly important for a global community – governments, policy makers, NGOs, and practitioners – that has vowed to leave no child behind.
This research has served many purposes but, by and large, the findings have encouraged Smile Train to intensify their efforts towards ensuring that every child with a cleft receives timely and proper feeding and nutrition care. 
What was this research study about?
We investigated how appropriate the weight of children was for their age at the time of primary cleft surgery. Measurements of the body's proportion helps us understand how a child is growing and is a good proxy for their nutritional status. 
For this research, we made use of 600,000+ records in Smile Train's unique clinical database from treatment centers in 85+ countries over a 10-year period.
What are the key findings of this research?
We found that about 30% of children with clefts who undergo surgery are categorized as underweight. This is appalling yet not unexpected. Patients supported by Smile Train are born in settings where the burden of malnutrition and infectious diseases is high. Poverty, improper hygiene and sanitation, and inappropriate feeding cause children to not grow well in height and gain weight as they should, threatening their lives and damaging their futures. Both stunting (low height-for-age and impaired growth) and wasting (low weight-for-height) contribute to children being underweight.
What our paper also shows is that, when we compare children living in similar settings, those born with a cleft are systematically hit by malnutrition to a much greater extent than their peers without a cleft. This suggests that the additional risk of malnutrition linked to having a cleft is not mitigated by nutrition services and programs reaching out to these children and addressing their needs from the time of birth.
Besides increasing the risk of premature death, chronic malnutrition causes irreversible damage that no rehabilitation program can undo. Thus, no effort should be spared to identify children with clefts from birth and work with their parents to ensure that they survive, thrive, and receive surgery in a timely manner.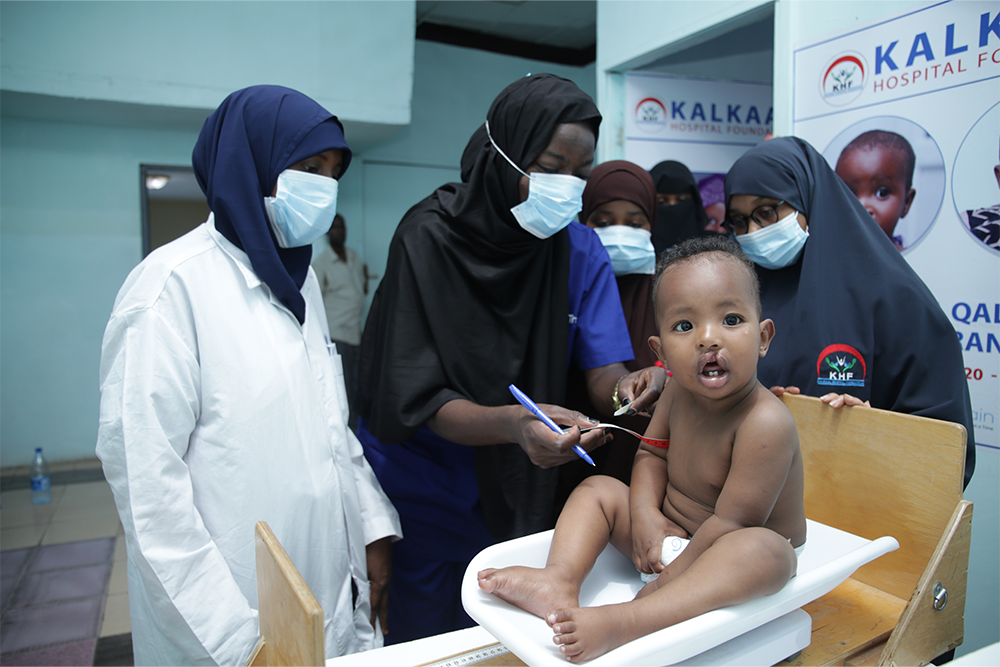 Why do children with clefts fall through the cracks of mainstream nutrition services in poor-resource settings? 
There is a widespread belief among those who set and run global and local nutrition and health agendas that malnutrition is inevitable for children with clefts. But this is wrong, and Smile Train has an essential role to play in changing this misleading perception that enables the further marginalization and poor fate of children with clefts. Virtually every baby born with a cleft lip can breastfeed successfully and yet initiatives promoting breastfeeding to mothers and communities fail to include this and thus protect babies with clefts. A child with a cleft is first and foremost a child. Failing to address their basic human needs reinforces health inequalities. 
Tell us about your role as co-chair of the Taskforce on Neonatal Safety in Cleft Care for the 2022 International Cleft Congress?
Newborns with clefts throughout Africa are threatened by a lack of access to timely maternal psychosocial and feeding assistance. For babies born with an isolated cleft of the palate, a lack of palate examination at birth undermines early diagnosis and further delays feeding assistance and timely management, largely contributing to their unfortunate fates. That's why, together with cleft practitioners, Smile Train staff, and academics in Kenya, we devised a pilot project with an overreaching goal of improving this situation. 
The Taskforce project centered around training maternal and newborn service providers in all health facilities across Bungoma County, Kenya, to examine every newborn's palate, then promptly refer those with clefts to a local care provider and Smile Train partner. The project also includes a series of interviews, questionnaires, and surveys for health managers, healthcare providers, and service users intended to assess different aspects of the project and measure its impact. While data collection is ongoing, we have promising preliminary findings to present at the Congress and encourage scaling up and replicating this initiative in other settings.
"It's untrue to say a baby is malnourished because they have cleft. A baby is malnourished because we aren't there to support their mother with the right advice and right tools." -Dr. Barbara Delage