Luaxana: Cleft Care Amid COVID Lockdown
Facing unprecedented uncertainty, a young family found hope with Smile Train
According to Camila, her life in 2019 was busy but routine. She lived with her boyfriend, Alexis, and worked as a cashier while studying for her high school degree. But little did she know, major change was on its way.
The first surprise was not a happy one — Camila lost her job. But the second surprise brought joy — she was pregnant. A few months later, another shock followed — their baby would be born with a cleft. Though they knew their daughter would face surgery and long-term treatment, Camila found comfort and hope in her own family's experience. Her brother and his son were born with clefts as well. Rather than dwell on the uncertainty facing her baby, Camila focused on the positive.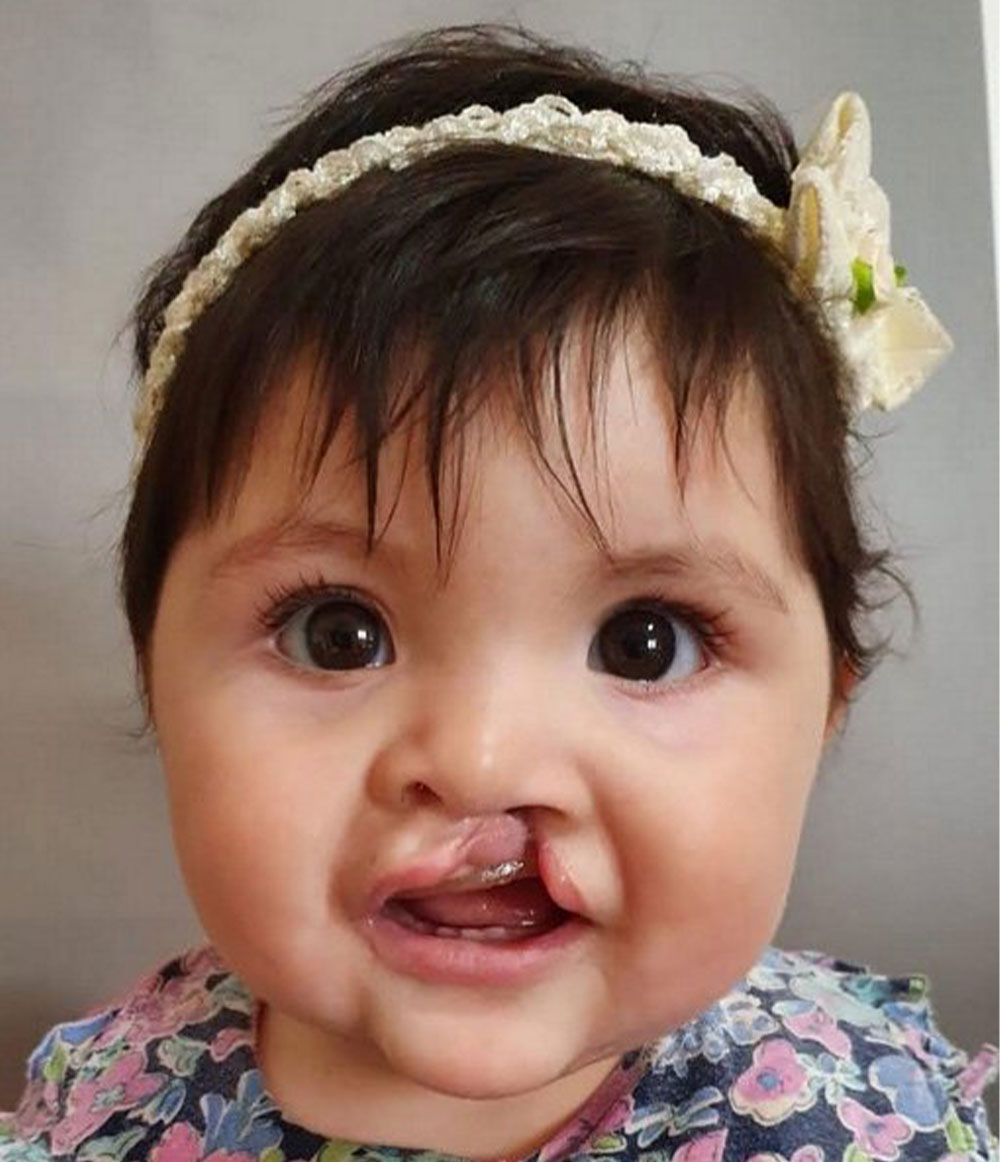 "I have the experience of my brother, who is an excellent father, a wonderful husband. He achieves everything he sets his mind to." This trust in their baby's future allowed Camila and Alexis to embrace the joy of their growing family. We learned that Luaxana would have a cleft "on the same day we found out that she was a girl," she said. "That news made us very happy, and the cleft took a backseat."
A Little Girl and a Global Pandemic
On their daughter's birth day, Camila recalled happy chaos. "Alexis told the whole family, and it looked like a soccer field when everyone arrived." In the hospital where her brother was born 30 years earlier, the care she and her baby received left a powerful impression. "Although the hospital does not have a specialized team, they always treated us very well."
Luaxana was born in January 2020, just as the COVID-19 pandemic was taking the world by surprise. The local hospital team recommended another facility for initial treatment. But the hospital was far away, and the family does not have a car. Alexis and Camila had lost their jobs, and COVID lockdowns were just underway in Buenos Aires. "Medical centers were all collapsed by COVID-19," Camila remembered. "We were very scared."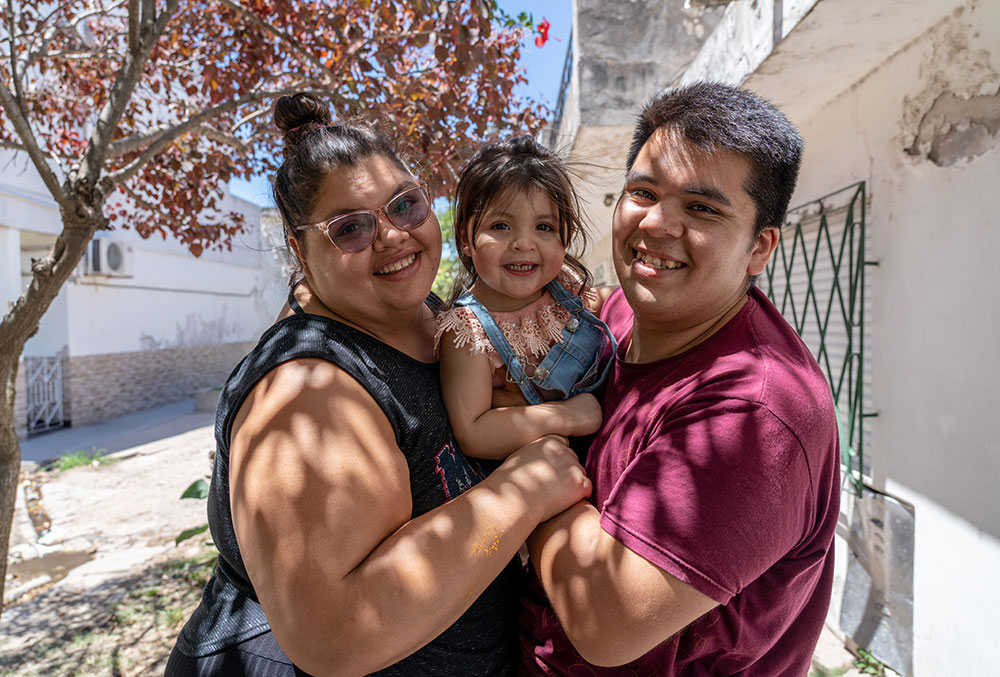 They continued to seek specialized care for their baby. A social media search suggested Asociacion PIEL, and when the parents reached out for information, they learned that, because PIEL is a Smile Train partner, Luaxana would receive surgery and all the other ongoing cleft care she needed free of any cost to them.
The news brought relief and joy, but the uncertainties of the pandemic still remained. Initially scheduled for June, Luaxana's first surgery had to wait until October. In the uncertain months between, the family had regular telehealth check-ups with Asociacion PIEL.
"Her Life Will Make Us Happy"
On the day of her surgery, Luaxana could only be joined by one adult in the hospital due to COVID protocols. Her mother carried her in, calming her own worries so that she could be a strong force for her daughter. The medical team took excellent care of them both, she remembered, from start to finish.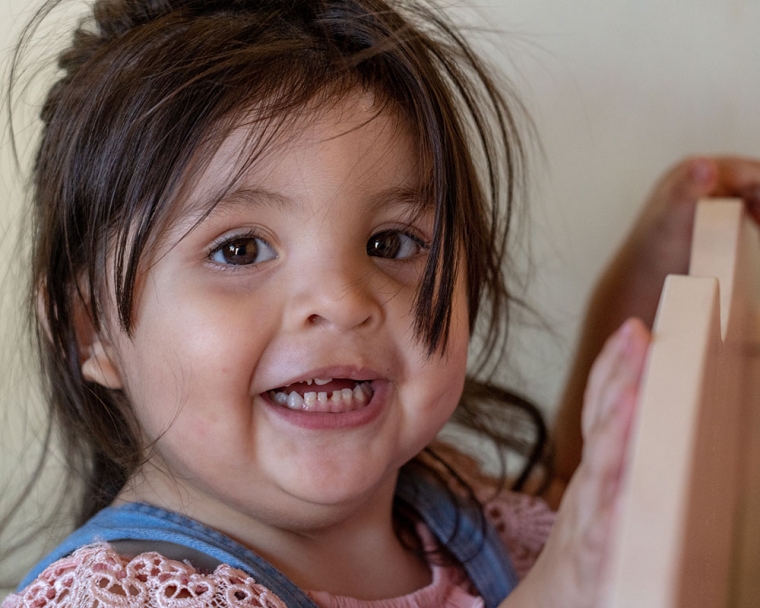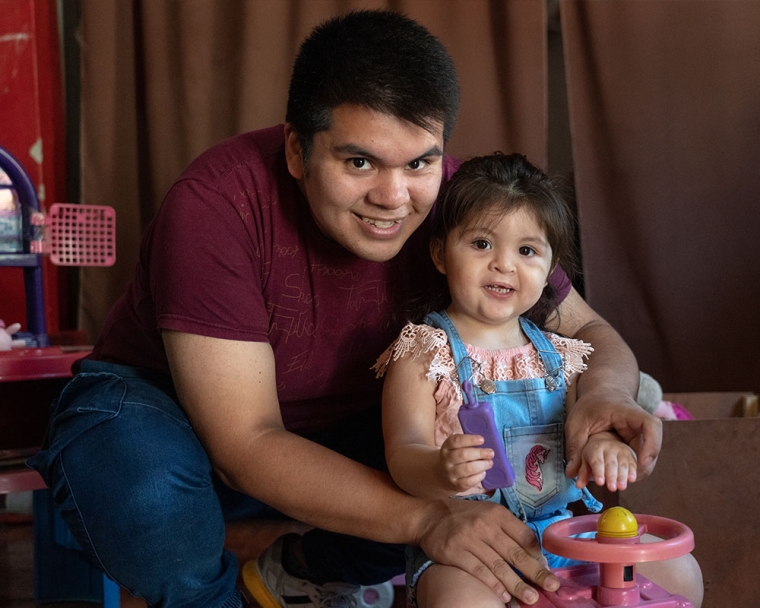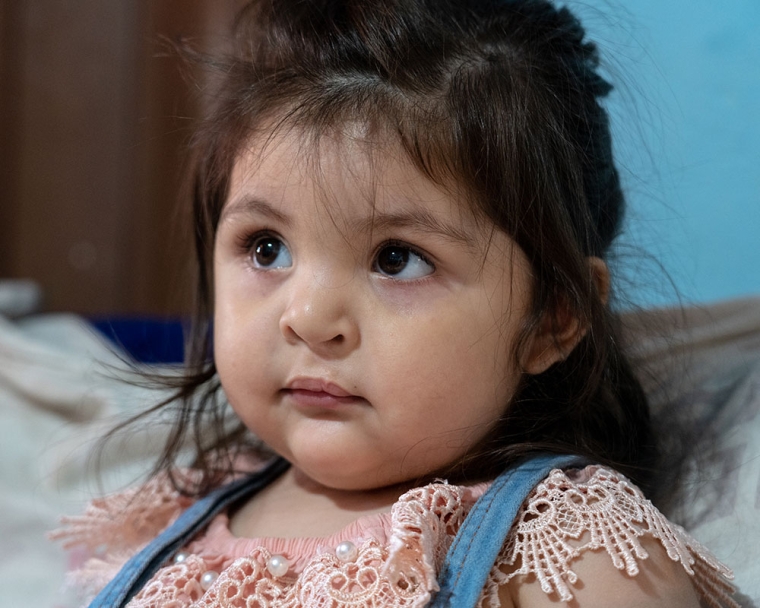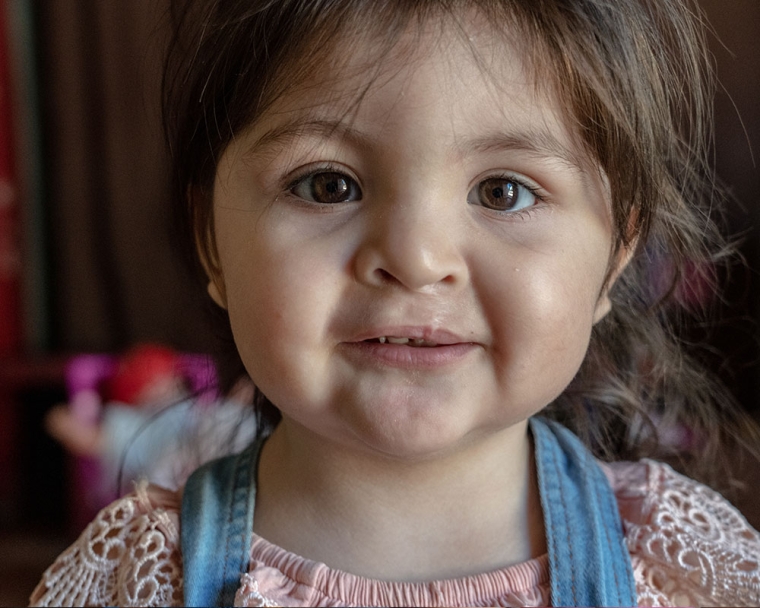 Today, Luaxana is a charismatic three-year-old. Her big brown eyes reflect the curiosity and delight of a happy and healthy toddler. She has undergone a second surgery for her palate and, thanks to her parent's dedication to comprehensive care, Luaxana is thriving. "The aesthetic and functional improvements are awesome," Camila said. "Lua can eat without choking, breathes well, sings, and makes herself understood with her speech."
Our Impact in Argentina
Our Impact in Argentina, as of April 2022
5,000+
cleft surgeries sponsored since 2002
35+
active partner surgeons
25+
active partner hospitals
Her mother is happy for the positive changes she sees today and believes that her daughter's cleft journey will inform a hopeful, lifelong perspective. "All this that she is going through, the surgery, treatments, and experiences will help her to be an empathetic person," Camila said. "What her life holds for her will make us happy."